Bella Thorne Kisses And Tells Us She's Bi - 10 Shows With Bisexual Characters
Former Disney star Bella Thorne has come out as bisexual, here are 10 TV show characters who share that attribute.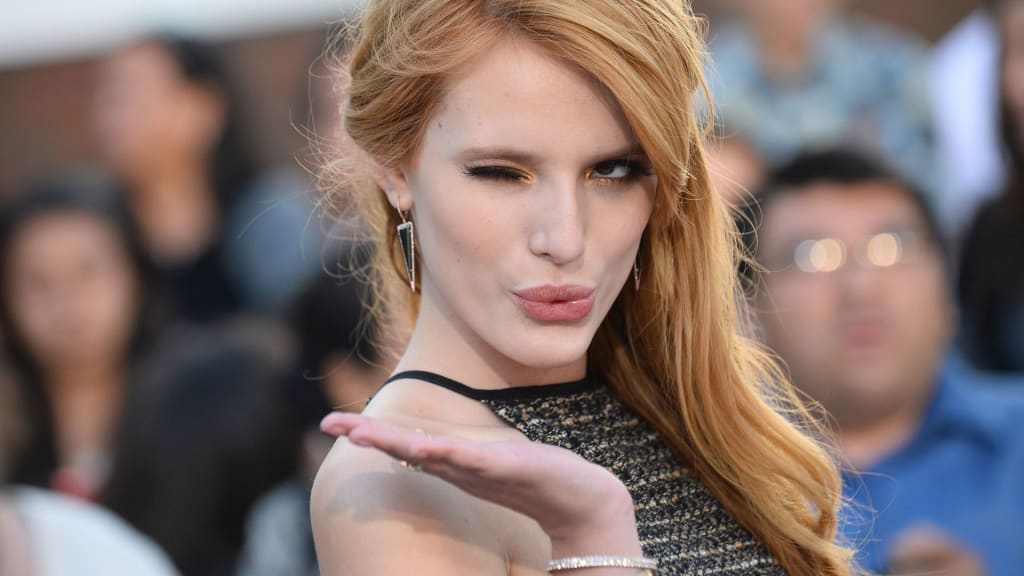 This last month has been a fairly busy month for the former Disney starlet. After breaking up with her boyfriend of about a year earlier this month, Thorne took to Twitter and was asked outright by a fan if she was bisexual. Her answer was a simple, "Yes".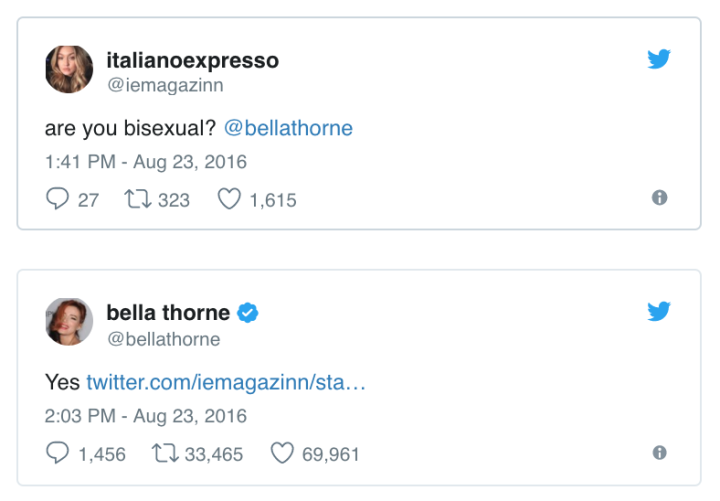 Although many fans have speculated about her sexuality after a photo emerged earlier this month of Bella kissing an unidentified female, Bella took the opportunity to announce it to the world and her fans have been very excited.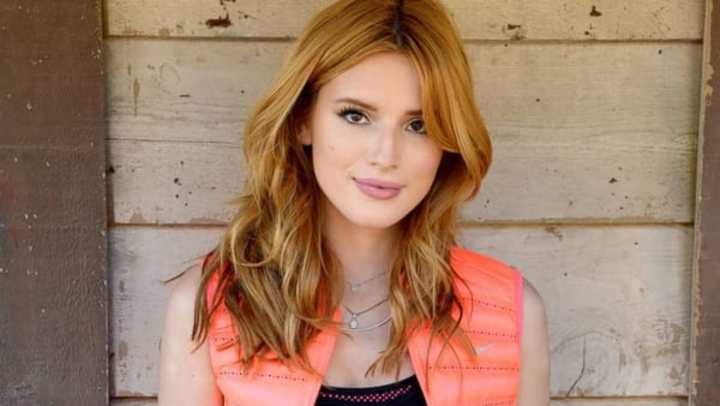 Bella Thorne is most well known for her portrayal of CeCe Jones in the Disney Series Shake It Up from 2010 to 2013. She's also taken roles in several other films and series including the Adam Sandler film Blended and is preparing for the release of Amityville: The Awakening and the new upcoming Freeform Drama Famous in Love. Yet through the hustle and bustle of being an up-and-coming Hollywood star, Bella remains true to herself, and that was the power of her announcement. Other stars have announced their sexual preferences online like this but I thought it would be a good chance to remind you of 10 of the best bisexual characters that you can see on Netflix right now.
Clarke - The 100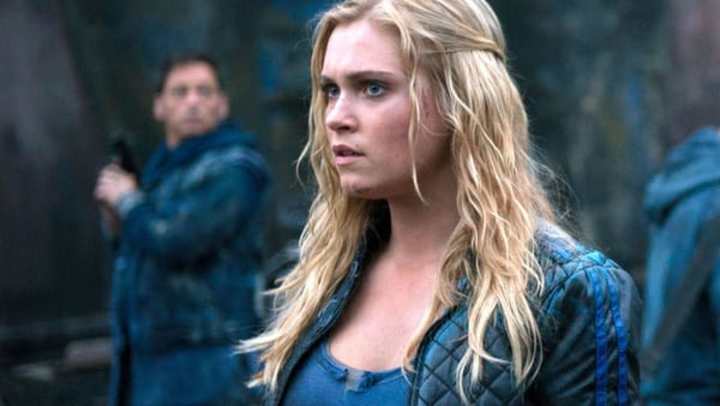 You wouldn't imagine a post-apocalyptic drama as the place for voicing social matters like bisexuality, but the relationship between these two is definitely something heart wrenching.
Regardless of how the other characters may label Piper depending on who she's currently with - It's pretty clear that Piper knows how her orientation is directed.
Frank Underwood - House of Cards
Even if the creators of this phenomenal political drama are hesitant to call Frank a bisexual character, we've seen him step into relationships on both sides of the fence.
Annalise Keating - How To Get Away With Murder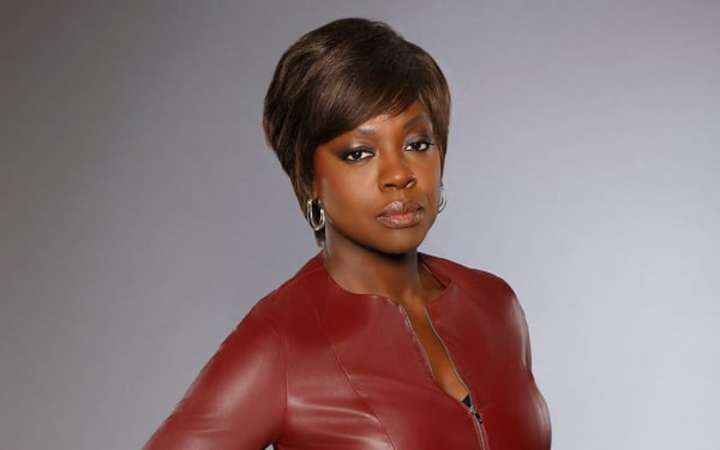 The criminal defense attorney and professor doesn't shy away from making us aware that her intentions are not towards a singular sexual preference.
Dr. Remy 'Thirteen' Hadley - House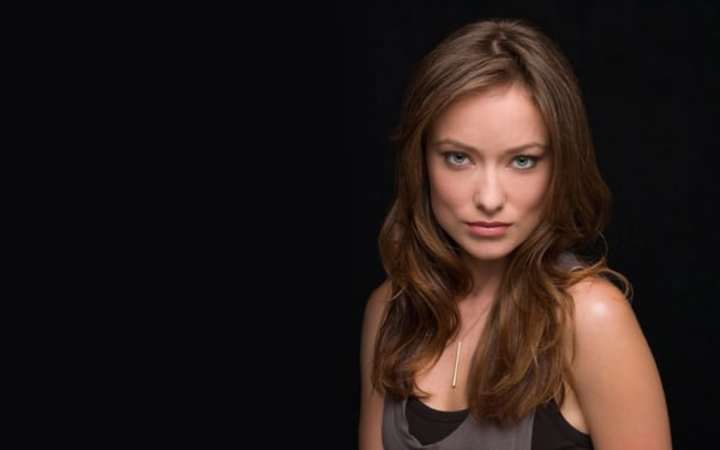 The medical drama has never shyed away from introducing seemingly (at the time) taboo topics, and when Thirteen (Olivia Wilde) was introduced as a bisexual doctor we all watched very intently.
Brenna Carver - Chasing Life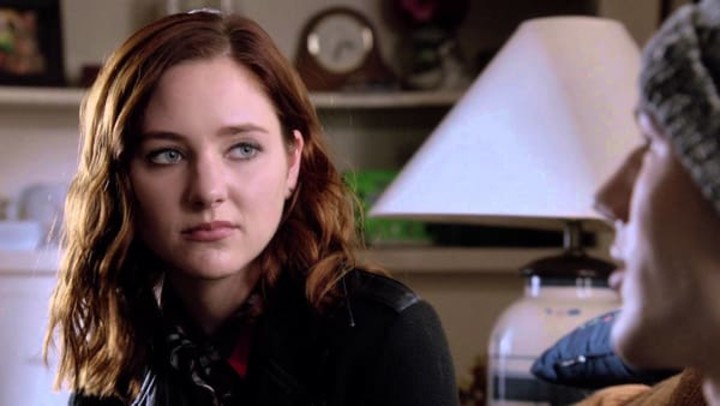 Sometimes it's the choices in life that make it so interesting, and Brenna's struggle to choose between Kieren and Greer is one of the reasons why we love watching her.
Nolan Ross - Revenge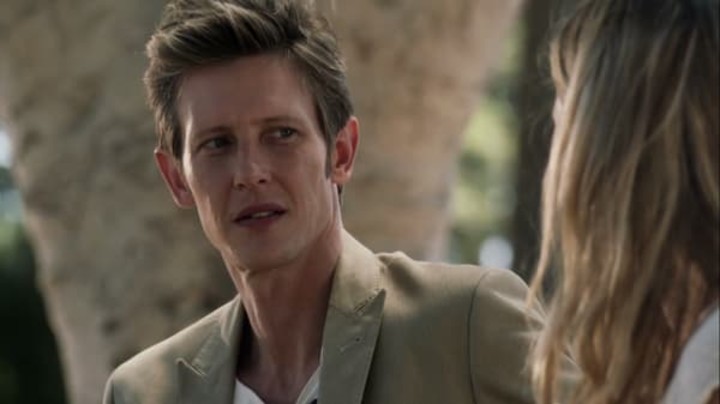 The genius level computer hacker/software engineer has described himself as a solid three on the Kinsey Scale and we love watching his quirks and attitudes in the show.
Sara Lance - Arrow / DC's Legends of Tomorrow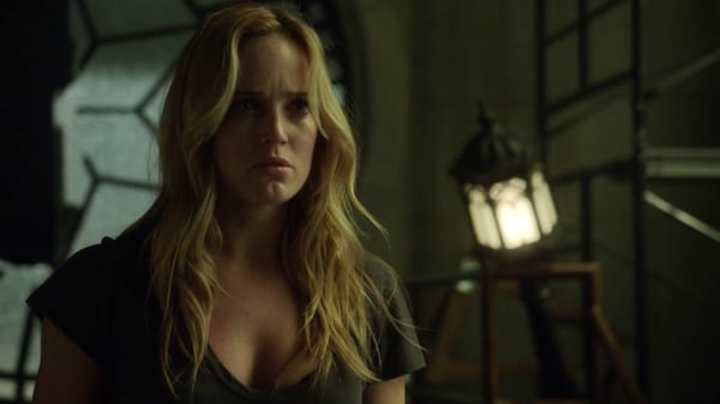 When Nyssa al Ghul was introduced, we fell in love with the devout lesbian character and her relationship with Sara Lance. Sara has never hesitated to play both sides of the field as she's been conencted to both Nyssa and Olly.
Inara Serra - Firefly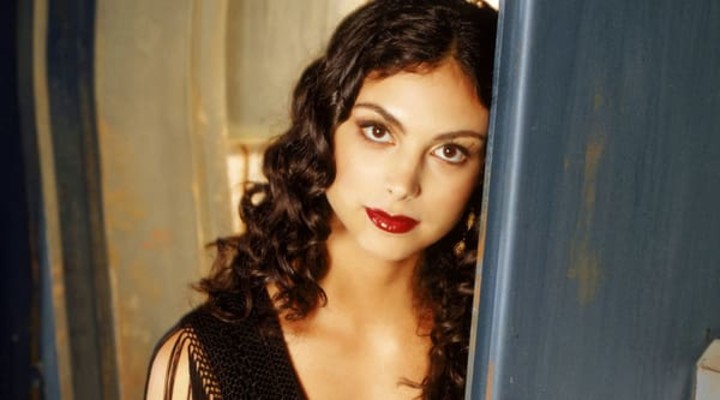 Although it wasn't really handled very well, Firefly introduced us to Inara and it was implied that her role was to initiate with both men and women.
Dr. Eleanor O'Hara - Nurse Jackie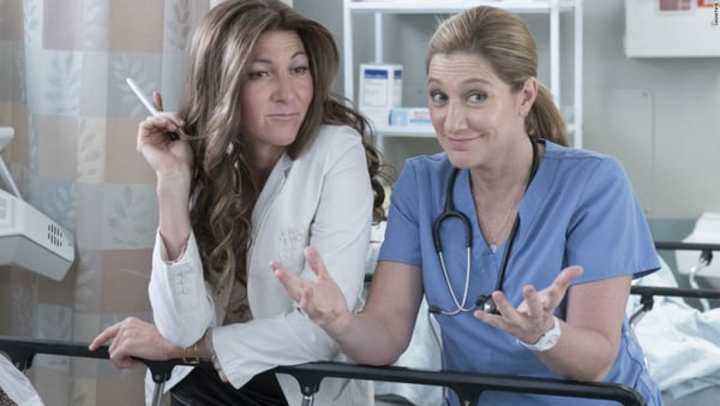 As the best friend to Nurse Jackie, Eleanor is a strong character and after cheating on her long distance girlfriend with a male nurse, her orientation is consistent through the series and not over-sexualized.
Whatever your opinion on sexual orientation, it's interesting to see how many shows have adopted the idea that their characters can be of any orientation and they aren't sticking to what used to be, they're pushing the envelope and allowing for orientation to be something that doesn't need to be judged or be afraid of.
tv