'Batman: Death in the Family' Interactive Movie Coming This Autumn
New Batman Animated Movie Coming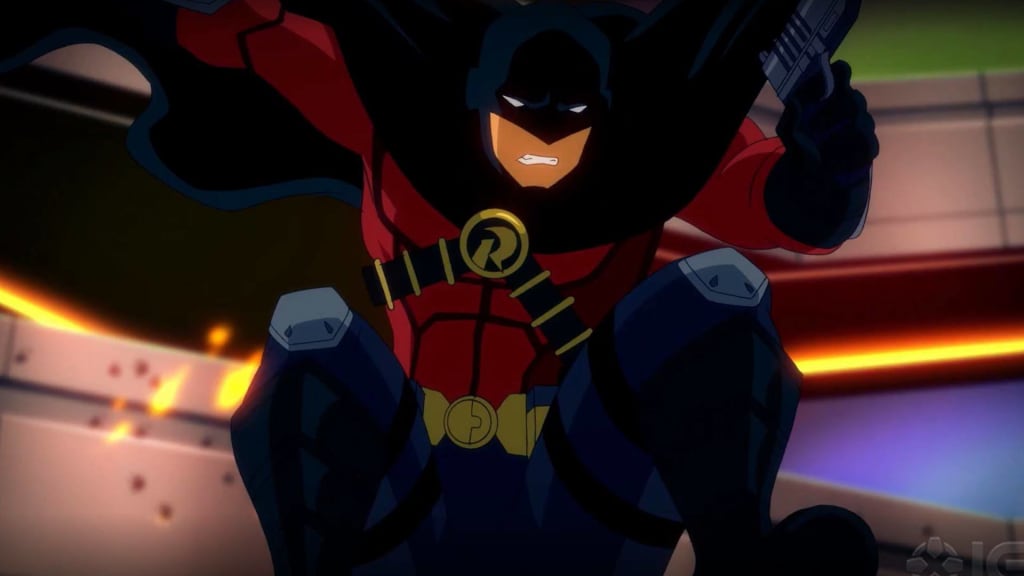 DC is always on the move when it comes to their animated features. Whether it be shared universe films, standalones, or Elseworlds type of stories, DC animation can range from straightforward adaptations to complete reimaginings. Adding fuel to the hype, a trailer just debuted for the newly announced Batman: Death in the Family. Those familiar with the title may already know of the monumental 1988 storyline "A Death in the Family," which resulted in the death of Jason Todd, the second Robin, at the hands of the Joker. This was made possible by the amount of fans who called a 1-900 number that year to let DC know whether or not they think Jason Todd should be killed.
Last year, DC Universe leaned into this when a second season episode of their live-action original series Titans ended with Jason Todd in peril. The streaming service created a poll to let fans have their say on whether or not they believe that Jason Todd would die, except this time it would not affect Jason Todd's fate in the show, given that the season had already been filmed.
For this new animated release, however, the viewers will indeed get to decide the fate of Jason Todd. Batman: Death in the Family is actually being described as an interactive short film. As we can see in the trailer, at the moment when Jason Todd is on the verge of death, viewers will get to decide between these three options: Robin Cheats Death, Robin Dies, and Batman Saves Robin. Not only will we be getting an animated adaptation of the classic storyline, but also some "What if?" elements. This is somewhat comparable to Netflix's 2018 interactive film Black Mirror: Bandersnatch, which itself brings to mind the old Choose Your Own Adventure book series (as well as Give Yourself Goosebumps in the mind of yours truly).
Given that the voice cast includes Bruce Greenwood as Batman, Vincent Martella as Jason Todd, and John DiMaggio as the Joker, it appears that some of this can be perceived as a prequel of sorts to 2010's Batman: Under the Red Hood, in which they played these respective roles. That film begins with the death of Jason Todd, an updated version of which we are guaranteed to see in the new interactive release. Under the Red Hood was based on the 2005 storyline "Under the Hood," in which a resurrected Jason Todd returns, having taken on the Red Hood mantle and a harsher approach to crime-fighting that would make Batman feel uncomfortable. It will be fascinating to see what happens in the alternate paths not taken, in which Jason either cheats death or is saved by Batman.
To make up for the shorter runtime, this release will also include a few previously released DC short films centered on Sgt. Rock, Death, Adam Strange, and The Phantom Stranger. In this regard, the collection would be comparable to how 2010's animated Superman/Shazam!: The Return of Black Adam was accompanied by shorts about Green Arrow, The Spectre, and Jonah Hex, all together as DC Showcase Original Shorts Collection.
While there is no specific release date just yet, Batman: Death in the Family is set to be released on Blu-ray and Digital HD sometime this autumn. Thankfully, that season is coming up very soon, so the wait will not be too long. It will be fascinating to see what the impact of this interactive release may end up being. Perhaps we could see other DC animated projects in the future that include this interactive element. In the franchise's multiverse, there are many major choices and paths that can be explored. With all of DC's continuing experimentation, fans are bound to find something that is for them.
Written by Steven Shinder
Syndicated from Culture Slate