"Absalom, Absalom!" by William Faulkner
Classic Book of the Month: April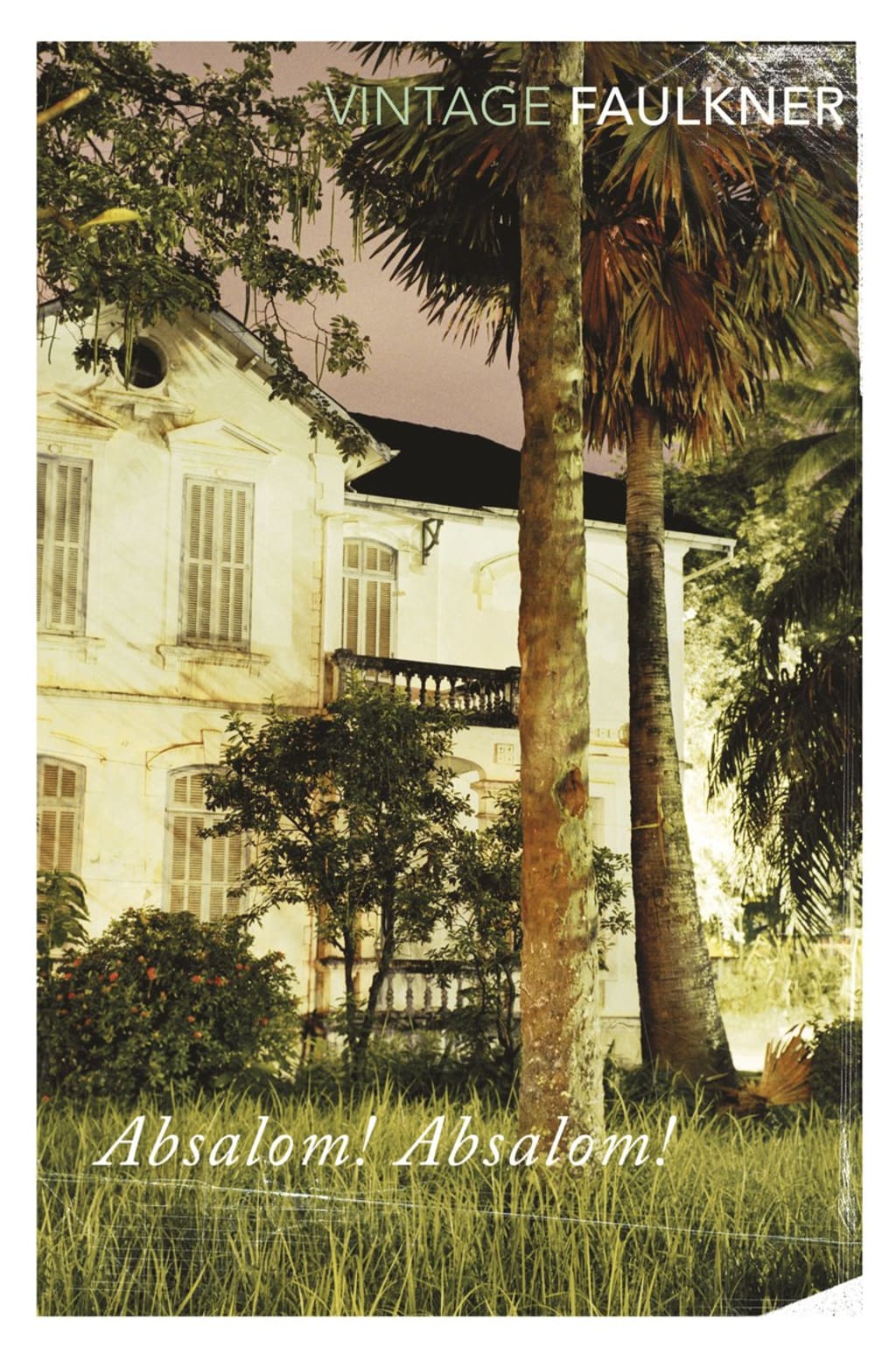 Image from Vintage Publishing
This is by far one of my favourite books of all time and definitely in my personal top five when it comes to American Fiction. It is an excellent novel to read in order to learn about power dynamics and the way in which power can go to a man's head very quickly and come crashing down around him. A definite plus when you are living through a constantly changing world.
First published in 1936, this book was actually part of a series dedicated to the emergence and prominence of the Southern Gothic tradition. Preceded by Pylon and followed by The Unvanquished, this book has become one of the symbols of the Great American Novel because of its tyrannical protagonist, Thomas Sutpen, and his greed, loathing and intolerance. William Faulkner's message is clear: too much power will come crashing down around you if you cannot prove that you are dedicated to the greater good.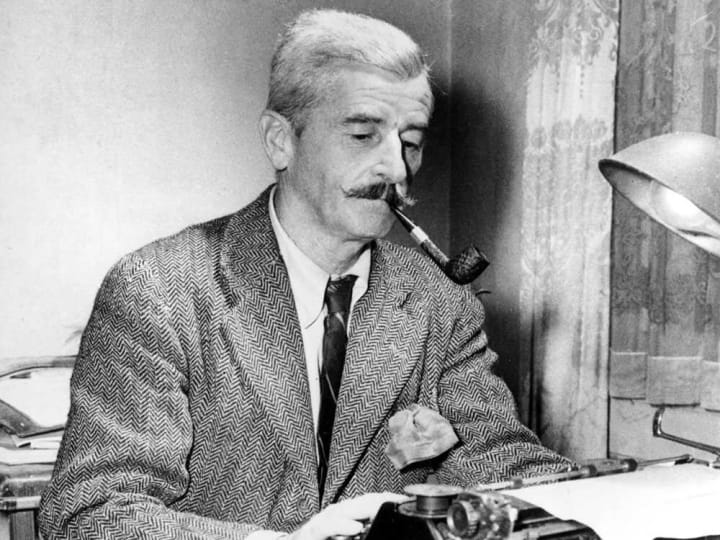 Thomas Sutpen moves from Virginia to Mississippi and the story of him is told through a character who was his friend at college and a few other people, often with some of their accounts clashing, but remaining relatively the same.
Thomas Sutpen arrives in Mississippi with his slaves and an architect was has been forced into working for Sutpen. He buys a piece of Native American Land and starts building a plantation, a mansion and all the things he needs to be viewed as the powerful patriarch of the family and the land.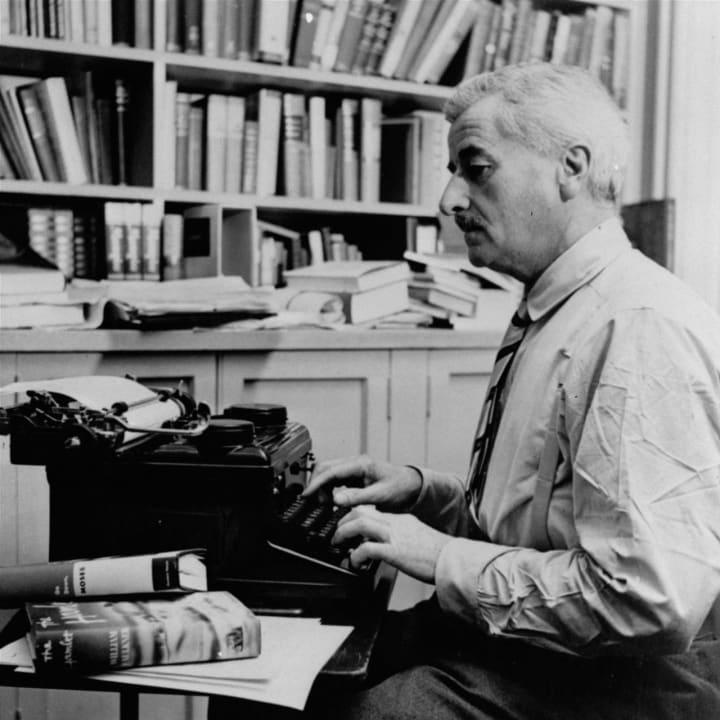 When his child, Henry, goes off to university and makes friends with a man he thinks looks and behaves in a strangely similar way to he does, he brings him home to meet his father, Thomas Sutpen. Thomas then realises that this man, Charles, is a son from a strange marriage Thomas had a while ago. The story of his former marriage is revealed by the narrator and it is horrifying to witness the abuse and hurt he caused people. Even worse so, his own children don't know and Judith - Sutpen's daughter, has fallen in love with Charles.
This family tragedy is set in motion by a few things. The first thing is Thomas Sutpen's inability to take responsibility for his actions. He fathered a son with a woman once, he rejects that son (Charles) now that he has returned only because he is part Black - his mother being mixed race and Sutpen not knowing she was. Therefore, his own prejudices about race and gender get in the way of his ability to love his own son. The second thing is Thomas Sutpen's lack of self-awareness in what he is doing. He has no sense that there are things he has done wrong that he needs to set right. Not really a sense of pure responsibility, but instead a want to make things better for everyone. The self-awareness in his actions, especially towards the end of the book are frankly - shocking. Thirdly, we have the latter half of the book in which Thomas Sutpen tries to marry his wife's younger sister. There are so many things wrong with this and yet, Sutpen doesn't realise that he is the cause for most of them. This is the part that really heightens the tension of the tragedy and teaches us that there won't be a lot of people getting out of this narrative alive.
This book and the novel The Sound and the Fury really furthered William Faulkner's career in the sense that they helped his win of the Nobel Prize for Literature in the year 1949. It has also been named constantly as one of the greatest, if not the greatest, Southern Gothic novel of all time.
I was sixteen years' old when I first read this book and ever since it has really haunted me about how nasty and violent men can be in order to further their own sense of power. There is something truly horrifying in this story about the message it gives off about greed and how your own past can come back and haunt you if you did not work to fix it. Thomas Sutpen is a classic character of power - a character almost like Macbeth, like Julius Caesar or one of these great Shakespearean antagonists because Faulkner teaches us in his tragedies a similar thing to what Shakespeare teaches us in his own: the cruelty of men is almost inevitable with a taste of power.
About the Creator
Film and Writing (M.A)
150K+ Reads on Vocal
IG: @AnnieApproximately
Pronouns: (she/her/hers)
Reader insights
Be the first to share your insights about this piece.
Add your insights