A Review of 'Percy Jackson and the Olympians'
The Lightning Thief and the Sea of Monsters

A common theme in my reviews is my ability to be unfashionably late when it comes to culture and media. Today's case in point: Rick Riordan's Percy Jackson and the Olympians series. My history with these books goes back a decade to when I was twelve. The middle school I went to would give each of the students a book at the end of each school year to read during summer vacation; the summer between sixth and seventh grade the book was The Lightning Thief, the first book in the Percy Jackson and the Olympians series. I started reading it but never finished for some reason probably because my twelve-year-old self was uninterested because the protagonist was a boy and there was no romance or pretty dresses. Flash forward ten years: In recent months, one of the people I follow on Pinterest has been pinning a lot of Percy Jackson related content which grabbed my attention and piqued my interest in the series. I then found an audiobook of The Lightning Thief on YouTube and had it on while I was doing work.
Strange things have been happening to troubled, twelve-year-old Percy Jackson, culminating in him killing his literal harpy of math teacher during a field trip to the Metropolitan Museum of Art. After a run-in with some more monsters during a family vacation to Montauk New York, Percy finds himself at Camp Half-Blood, a training camp for the demigod children of Greek gods and claimed as the son of Poseidon, one of the three most powerful Olympians. When Zeus's lightning bolt is stolen and Percy is framed for the theft, he must travel cross-country to find the stolen lightning bolt and return it back to Olympus with the help of Annabeth Chase, daughter of Athena and the requisite haughty, know-it-all token girl/future love interest, and Grover, the satyr assigned to look after Percy and be the book's comic relief.
The prime suspect in the case of the missing lightning bolt is Hades and our three heroes travel to Los Angeles where the entrance to the underworld is fronted by what looks like a record company (cue record companies steal souls jokes). But Hades turns out to be a red herring since the culprit is revealed to be Ares, god of war, acting under the instigation of Kronos the titan, which was a relief since I think that Hades gets a bad rap enough as it is. I enjoyed the adventures that Percy and co. have during their quest such as an encounter with Medusa and a reference to the Lotus Eaters segment of the Odyssey (it takes place in a luxurious Los Vegas resort because of course, it would; "Waking Up In Vegas" by Katy Perry was playing in my head). The character of Percy Jackson is entertaining and likable; Rick Riordan's first-person narrative perfectly captures the voice of a smart-ass twelve-year-old boy.
The Sea of Monsters picks up a year after the beginning of The Lightning Thief. After a run-in with some dodgeball playing, cannibal giants, Percy Jackson and his new friend Tyson return to Camp Half-Blood which is in trouble because the magical pine tree (known as Thalia's Tree because it marks the spot where a girl named Thalia died trying to protect the camp) that creates a protective field around its borders has been poisoned and is dying. The only thing that can heal Thalia's Tree is the mythical golden fleece which can be found on an island in the sea of monsters (the Bermuda Triangle), guarded by the cyclops Polyphemus of The Odyssey fame. Percy has been having dreams telling him that his friend Grover is being held captive by Polyphemus and finds out that he has a half-brother, Tyson, who is revealed to have been a cyclops, therefore another son of Poseidon, all along. Despite the fact that the quest to go to the Sea Monsters has been assigned to their rival Clarisse, the daughter of Ares, Percy, Annabeth, and Tyson set out to find the golden fleece and rescue Grover.
One of my favorite stops on this quest is when Percy and Co. join forces with Clarisse, who has commandeered a resurrected Civil War ironclad manned by undead Confederate soldiers, who are hostile towards Percy because he's a northerner, which I got a kick out of because my father is a Civil War buff. Percy and Annabeth later on wind up on the island of the sorceress Circe, where Percy is turned into a guinea pig (Odysseus's men are turned into pigs by Circe in the Odyssey and Circe says that she switched to guinea pigs because they are cleaner and easier to manage) and Circe tries to recruit Annabeth as her apprentice. The two escape from the island by stealing the Queen Anne's Revenge (Blackbeard and his crew are among Circe's captives), which is pretty awesome if you ask me. The Sea of Monsters is another enjoyable adventure.
Reading the Percy Jackson and the Olympians series made me wonder which Greek God would be my parent if I turned out to be a demigod. I took five "Which Greek God are You" quizzes and "Camp Half-Blood Parentage" tests online and four out of five came up as Athena which fits because blondness, bookishness, and stubbornness are notable traits of mine and those I share with Annabeth, the series' heroine (one mark in its favor is that it is one of the few stories where the blonde girl is smart). But with my luck, it could also be Hestia, who is the goddess of the hearth and home who spends her days at home tending the sacred fire of Mount Olympus which sounds like a typical day in my life except my sacred fire is my house telephone.
What often surprises me about the tween fiction genre is the harshness of the worlds its authors create, especially when you look at how negligent the adult characters looking after the very young protagonists are. The administration of Camp Half-Blood is a prime example of this. A directorship position at the camp is used as a punishment (Dionysus, the god of wine and revelry, was sentenced to be head of the camp as punishment for chasing after one of his father Zeus's old girlfriends; this leads to another question: how could the gods possibly think that leaving Dionysus in charge of a group of children would be a good idea?), so those in charge have little interest in the well being of their charges. Only Chiron, the centaur who acts as a mentor and trainer for the main characters, seems to have the best interest of the campers in mind. The most morally questionable occurrence at Camp Half-Blood is the sending of teenagers and pre-teens on life-risking quests. My suspension of disbelief is taxed the most by the fact that Percy and his companions are saving the world at an age when I was lucky if my parents let me go to Friendly's by myself. It makes me wonder if my twelve or thirteen-year-old self could have handled a task such as retrieving and returning a stolen lightning bolt or gold fleece if the need ever arose.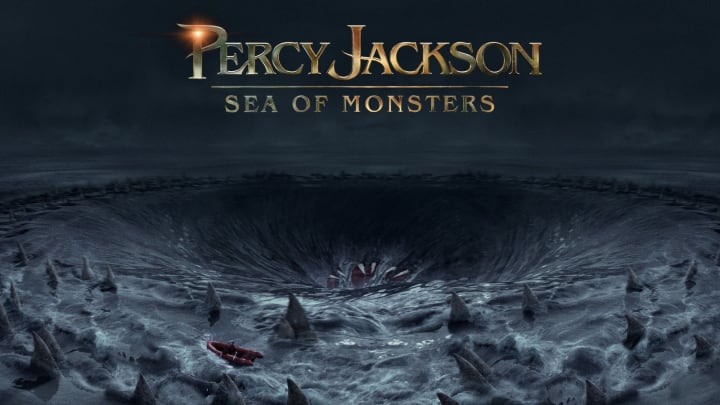 review
New England Native; lover of traveling, history, fashion, and culture. Student at Salem State University and an aspiring historical fiction writer.