A Cinderella Story - A Movie Review
'A Cinderella Story' delivers a modern tale of the classic story, achieving a message to follow your dreams.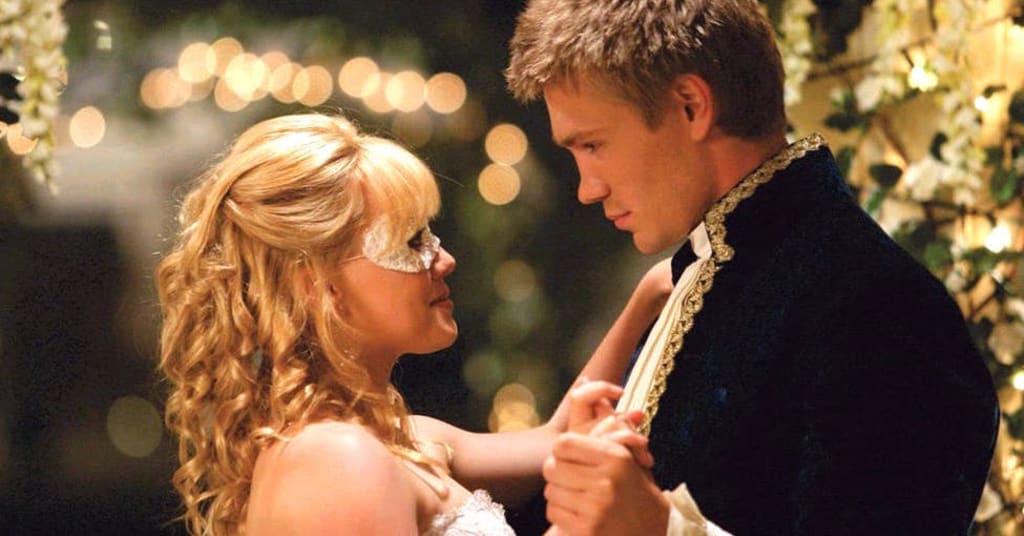 Anything is possible if you just believe. Dreams come true.
Released to theaters in 2004, A Cinderella Story is a modern adaptation of the famous fable. Sam is constantly belittled by her stepfamily ever since the passing of her father. Attending a Halloween dance at the school, Sam's future is turned around when she talks to the boy of her dreams.
The story of Cinderella has been told to several generations. Anytime A Cinderella Story is on, I always find myself watching it. One of the best parts about this story is that one can achieve several varying concepts from it. A Cinderella Story delivers a modern tale of the classic story, achieving a message to follow your dreams.
Hilary Duff sells Sam's determination and confidence as she fights to take a stand. She becomes a positive mentor to girls in her situation. Talked down to in the shadows of her stepfamily, Sam always has a snarky comeback. Fighting to escape, her life takes an unexpected turn when she attends the school dance.
A Cinderella Story includes a terrific ensemble. Jennifer Coolidge, Chad Michael Murray, Dan Byrd, Regina King, Julie Gonzalo, Madeline Zima, Andrea Avery Ray, and Kevin Kilner did a fabulous job.
Over time I have become a fan of Regina King. Her performance as Rhonda is bold. She also had great snarky comebacks. You will always have somebody to fight for you.
Jennifer Coolidge nails it in her despicable, unpleasant, and nasty portrayal as Fiona. If you saw her Legally Blonde, Coolidge is capable of a range of personalities.
Madeline Zima and Andrea Avery Ray hammed up their scenes as the step-sisters. If I am ever in a version of Cinderella, I would honestly like to play one of Cinderella's stepsisters. You can take the role and be as unpleasant as you want while bickering continuously.
Ensemble members tend to get too much screentime. An example of one subplot is Carter (Byrd) and Shelby's (Gonzalo) attempted romantic plotline. Whether it indicates that anyone can fall in love, it did not feel necessary, taking away from the actual story.
Playing the same character type as he did in Freaky Friday, I felt like Chad Michael Murray was given more of a personality and his own journey. He is more than just the cute crush in contrast to his role in Freaky Friday. But, his character Austin has mixed feelings among viewers.
One issue that continues to rock viewers' minds is how nobody recognized Sam behind a mask that only covers her eyes! That always bothered me, especially in my most recent watch, because Sam does not look any different than how she normally looks. And nobody recognizes her voice either?
Costumes, set design, and makeup deserves an honorary shoutout. The costume department supplies excellent clothing along with distinct color schemes for each of the characters corresponding to their personality.
Aside from a few errors in the story, Mark Boseman delivered a terrific story about having faith in your dreams coming true. Boseman worked well with the cast, developing layers of growth. Though he missed key opportunities which were lost in the story. The integral item that Sam loses at the party was never given much recognition.
An essential message that this modernized version of Cinderella includes is the theme of coming-of-age. Growing up is tough, especially when the college years are around the corner. This is your time to invest in where you want your future to lead.
A Cinderella Story is a wonderful coming-of-age tale for all audiences. I recommend that you watch it during a magical evening.
movie
Writing has been my passion since I was 11 years old. I love creating stories from fiction, poetry, fanfiction. I enjoy writing movie reviews. I would love to become a creative writing teacher and leave the world inspiring minds.
Receive stories by Marielle Sabbag in

your feed