8 Movies That Are Perfect for a Date
How do you imagine a perfect scenario of the evening with your beloved one?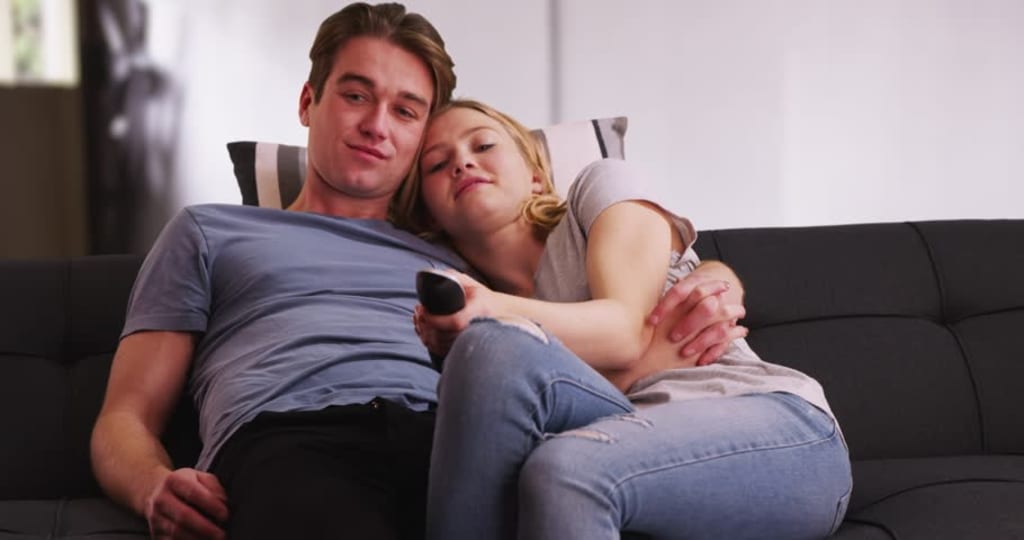 How do you imagine a perfect scenario of the evening with your beloved one? Is it about a warm blanket, a glass of wine, the best company ever and a great movie, of course? However, unfortunately, the latter one often becomes a stumbling block and a starting point for a dispute, "Oh, I don't want to watch these action movies again", "Spare me watching this silly rom-com", "I don't like girlish movies, you should better watch it on your own", "This romantic evening is not for your horror movies, let's watch something about love!" Why don't you want to settle the conflict and choose a movie that both of you will like and watch with pleasure? Remember that it's not a reason to argue since you can always find something to your taste. Check out this list and pick one you haven't seen yet. By the way, if you're looking for that special someone who will share your passion for movies, you should try Ukrainian women dating.
1. 'How to Lose a Guy in 10 Days'
A pretty journalist works hard and dreams about promotion, so she is ready to complete any task, given by the editor-in-chief. Her future career depends on the article, which tells how to get rid of an annoying boyfriend in ten days. To do everything perfectly and realistically, she decides to start dating a man who seems to be easy prey. She begins to get on his nerves, humiliate him in front of his friends, and make scenes without obvious reasons. In general, she tries to repeat all the mistakes that ordinary girls usually make, driving their men crazy. She faces a real challenge, since she doesn't know that her victim tries to complete the alike mission. So, all her efforts are in vain, he doesn't mind her eccentricities and on the contrary, tries to keep their relationship going. It happens so that even the weirdest situation makes people look at each other from a new side.
2. 'My Blueberry Nights'
It is a very interesting and romantic movie. At least that's what girls say. The plot tells about a young girl, Elizabeth, who is going through a difficult time, she has found out about her boyfriend's cheating.
One day she goes to a cozy café where they serve different cakes, and as you may have guessed, she chooses blueberry one. She likes its taste no less than sincere conversations with the owner of this place. It is that man who helps her start a long journey to a new life and find the strength to love again.
3. 'Notting Hill'
This is an amazing love story of an owner of a small bookstore (Hugh Grant) and a world-class movie star (Julia Roberts). They live in completely different worlds, but when they meet, there is strong chemistry between them. It's interesting that they find a huge understanding in each other's eyes, and this very fact makes them meet the challenges, which the difference in status and paparazzi bring. Millions of girls dream about such love, and your charming soulmate is unlikely to be an exception. So, she'll definitely like this movie.
4. 'Chocolate'
A mysterious chocolatier (Juliette Binoche) comes to a small provincial town, her arrival resembles a gust of fresh wind. The inhabitants of the town adhere to the old-fashioned order and certain prejudices, so they treat a new resident with caution. However, everything changes little by little, since the woman has a special talent—she can tell what sort of chocolate a person may like at the moment. She treats locals with sweets and gives them a chance to feel the taste of life again.
5. 'The Holiday'
It is a romantic comedy about two women who find themselves in a tough spot—both of them are sick of their jobs and daily routines. To make a difference, they decide to swap the continents. That's what we call an unexpected vacation! A lot of girls would like to take such a trip and fill their lives with romance and happy chances. Let your girlfriend dream about it too.
6. 'Inception'
There are not so many fantastic stories that can catch girls' attention. And there are even fewer stories like that which can fascinate men. Nonetheless, this movie is a rare exception. Christopher Nolan has created a unique film where dreams, reality, memories, and a perfect idea intertwine. Well, and one cannot but mention Leonardo DiCaprio's great acting.
7. 'The Skeleton Key'
If you are tired of comedies and love stories, this mystical thriller will bring something fresh to the table. This is not a horror film, but it's mysterious enough to frighten the viewer. An unexpected outcome and interesting plot are the keys to a good thriller which both girls and guys would like.
8. 'Atonement'
This is yet another love story, which unfolds during World War II. Briony is a 13-year-old girl. She's gifted with an amazing imagination and writes beautiful plays. She knows about the mutual feelings between Robbie, a servants' son and Cecilia, her older sister. However, when her cousin becomes a victim of a rapist, Briony, largely guided by her own speculation, points the finger at Robbie who gets a prison sentence. And only much later the girl realizes how cruelly wrong she was.