7 Films That Deal With Immortality
Human beings die very quickly. Mere mortals often pray to God for a few more years. Are we blessed or cursed?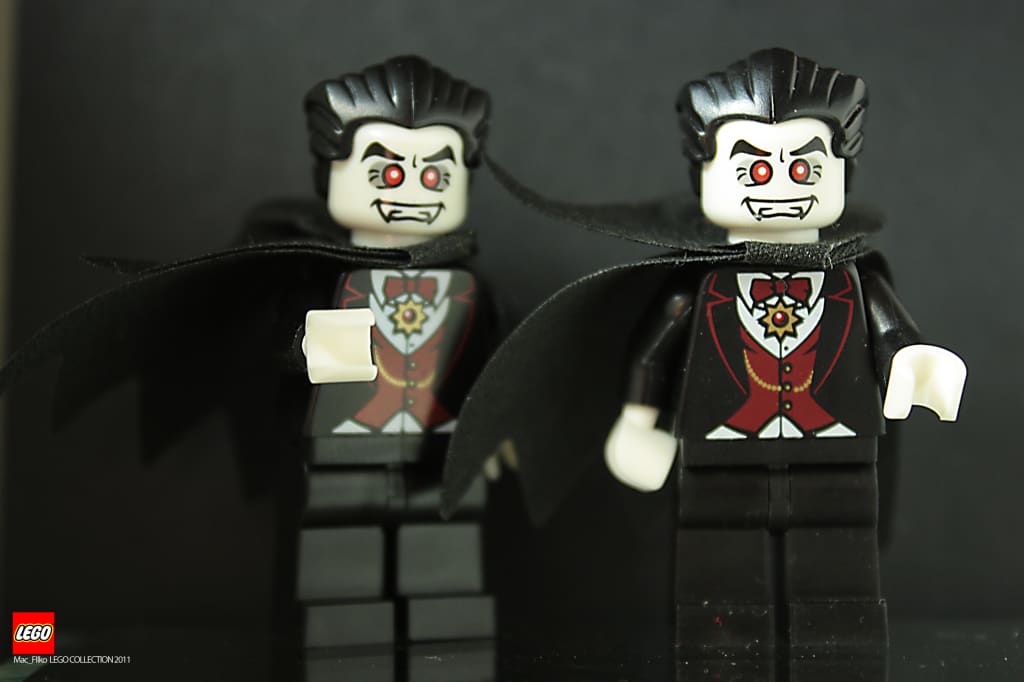 Photo courtesy of mac_filko
This is the second article in an ongoing series about films dealing with the topic of immortality.
You have to read the previously published article 11 Films You Should Watch if You Want to Live Forever first if you haven't read it yet before you go any further.
The Age of Adaline
Academy Award winner Ellen Burstyn, Academy Award nominee Harrison Ford and Golden Globe winner Kathy Baker star in this 2015 romance fantasy film made with a very modest budget of $25 million.
This film was a commercial success with global sales of more than $65 million.
J. Mills Goodloe used to work for director Richard Donner for seven years during the production of the films Lethal Weapon 3 and Maverick back in 1992.
Two-time Academy Award winner Mel Gibson stars in both of these films.
In fact, you can see how this guy looks like if you wish to do so. He plays the harbormaster in Lethal Weapon 3 and the telegraph operator in Maverick.
By 1995, he was the associate producer of the film Assasins, another film directed by Richard Donner.
This film was panned by all the critics and it was a financial disaster as well. The original investors could never recover their $50 million investment.
However, this film is extremely critical to the future of cinema and we all are in debt forever to J. Mills Goodloe and the rest of the producers for wasting their time and money in this film.
Back then, a couple of starving artists were trying to sell a script in Hollywood and they managed to sell the screenplay of this film in association with Brian Helgeland.
Their names are Lily and Lana Wachowski.
This sale allowed them to work and eventually sell their second screenplay a year later.
The film Bound was not financially successful either at the time and the original investors lost most of their $6 million investment.
This film was and it still is one of the greatest films ever made with a fresh rating of 92% on RT.
As you can see, even if you back financially the worst film ever made you are still making the world a better place.
Everything is connected and it is very difficult to see these connections.
It's easy to miss these things if your bean counter is telling you to pass on a film because they don't have the right stars or the right director or the right genre or the story is not based on any previously published books or the screenwriter is only a security guard working the graveyard shift at Home Depot for minimum wage.
Sometimes you just have to roll the dice and bet your audience will understand a complex plot.
Remember, without Assassins, there is no Matrix.
Three years later, J. Mills Goodloe was coproducing Lethal Weapon 4 with a massive budget of $100-$150 million.
It's been 18 years since the last Lethal Weapon film and AT&T is still making money with the franchise with the new television show which I recommend if you like action comedies.
J. Mills Goodloe is the screenwriter of the film "The Age of Adaline."
It's not a bad idea to take a closer look at his next screenplay in association with at least two more screenwriters and maybe make another film with a modest budget of $30 million or less with him as one of the executive producers and also as one of the producers.
I suspect J. Mills Goodloe is going to be profitable in the near future.
You can stream this film right now if you are an Amazon (NASDAQ: AMZN) subscriber.
You can stream this film right now if you happen to live in Sweden, Finland or Norway and you are a Netflix (NASDAQ: NFLX) subscriber.
Bram Stoker's Dracula
Academy Award winner Anthony Hopkins, two-time Academy Award nominee Winona Ryder, Academy Award nominee Gary Oldman, and Keanu Reeves star in this 1992 romantic horror film directed by five-time Academy Award winner Francis Ford Coppola.
This $40 million picture was a huge commercial success with more than $215 million in global ticket sales.
Production Designer Thomas E. Sanders was nominated for the very first time for an Academy Award in the Best Art Direction-Set Decoration category back in 1993 for his hard work in this film and six years later he was nominated for the same award in the same category for his hard work in the 1998 film Saving Private Ryan.
Costume Designer Eiko Ishioka won an Academy Award for her hard work in this film and she was nominated posthumously for the same award in the same category back in 2013 for her hard work in the 2012 family adventure fantasy film Mirror Mirror.
This is one of the 1001 movies you must see before you die according to Ian Haydn Smith and Steven Jay Schneider.
You can download right now to your Amazon Kindle for $0.00 the book Dracula originally published back in 1897 by Archibald Constable as Constable & Co., a book publisher established in 1795 in the United Kingdom merged in 1999 with Robinson Publishing, a book publisher established in 1983 to create Constable & Robinson.
Constable & Robinson was acquired in 2006 by the Little, Brown Book Group, a book publisher established in 1938 in the United Kingdom and a subsidiary of Hachette (Euronext: MMB), a book publisher established in 1826 in France.
If you follow the money long enough it always ends in the same place and it's nowhere near your wallet.
How many European shares are you currently holding? If the answer is ZERO then you should open a brokerage account with an online discount broker with access to the stock markets in other regions of the world like Interactive Brokers (NASDAQ: IBKR) and diversify a bit.
You should not keep 100% of your wealth tied to a single currency.
I would like to thank Jeff Bezos, currently the seventieth most powerful person in the entire world according to Forbes magazine for giving away this book to anybody with at least $16 to buy an Amazon Kindle.
It is my hope one day you may be able to acquire a used Amazon Kindle for as little as $8 per month in Brazil, Mexico, India, China and other countries where Amazon is currently open for business.
Dracula: Pages from a Virgin's Diary
This 2002 horror film was made with a micro budget of only $1.7 million for The Crown.
The Director Guy Maddin was appointed to the Order of Canada, the country's highest civilian honour, in 2012.
He also was appointed to the Order of Manitoba back in 2009.
This television film won an International Emmy for Best Performing Arts.
If you like The Artist and Blancanieves then you are going to love this one.
"Canada's poet laureate of cinematic weirdness" - Roger Ebert.
You can stream this film right now if you are an Amazon Prime subscriber.
Blood of Dracula
This 1974 horror film is also called "Andy Warhol's Dracula" in the United States of America and Andy Warhol was actually one of the producers.
You can stream this film right now if you are a CONtv (NASDAQ: CIDM) subscriber.
If you are interested in art then you can bid for an original Andy Warhol this December 15, 2016, at Christie's for as little as $12,000
You can actually buy a picture of a Campbells soup can shot by the genius himself for as little as $60,000 assuming you can outbid other wealthy art collectors and impress all your millionaire friends having dinner at one of your houses for the rest of your life.
Frankenstein (2015)
This masterpiece is currently one of the very few films currently rated with a PERFECT SCORE of 100% on RT and one of only two films about Victor Frankenstein you should see in your lifetime if you cannot stand horror films.
It turns out, you really can improve perfection.
If you happen to live in an impoverished area and they don't have this DVD currently in stock in your local public library then let me know and I will acquire it and ship it myself.
This film needs to be out there and inspire a younger generation of filmmakers.
If you are a wealthy individual and you can spare a few dollars then acquire this used DVD on eBay and ship it to my warehouse in the United States of America and I will resell it at a loss on Amazon for as little as $0.77 plus shipping and taxes.
Eventually, I will get enough donations to decrease the price all the way down to $0.01 like many other masterpieces currently in circulation in many other countries.
Death Becomes Her
"Death Becomes Her" is a 1992 black comedy fantasy film and won one Academy Award in the category Best Effects, Visual Effects back in 1993.
Three-time Academy Award winner Meryl Streep was rewarded with a nomination for a Golden Globe in the category Best Performance by an Actress in a Motion Picture - Comedy or Musical for her hard work in this film back in 1993.
You can stream this film right now if you happen to live in Portugal, Italy or Finland and you are a Netflix subscriber.
Prometheus
This 2012 science fiction film directed by Ridley Scott was nominated for an Academy Award in the Best Achievement in Visual Effects category back in 2013.
The sequel Alien: Covenant, is scheduled to be released on May 19th, 2017.
About the Creator
I have written for the largest and most popular websites in Australia, Japan, India and the United States of America including but not limited to TheStreet.com (NASDAQ: TST), Seeking Alpha, Motley Fool, Insider Monkey and Startup Mindset.
Reader insights
Be the first to share your insights about this piece.
Add your insights