6 Brand New Netflix Originals Released On January 17th 2020
#BestOfNetflix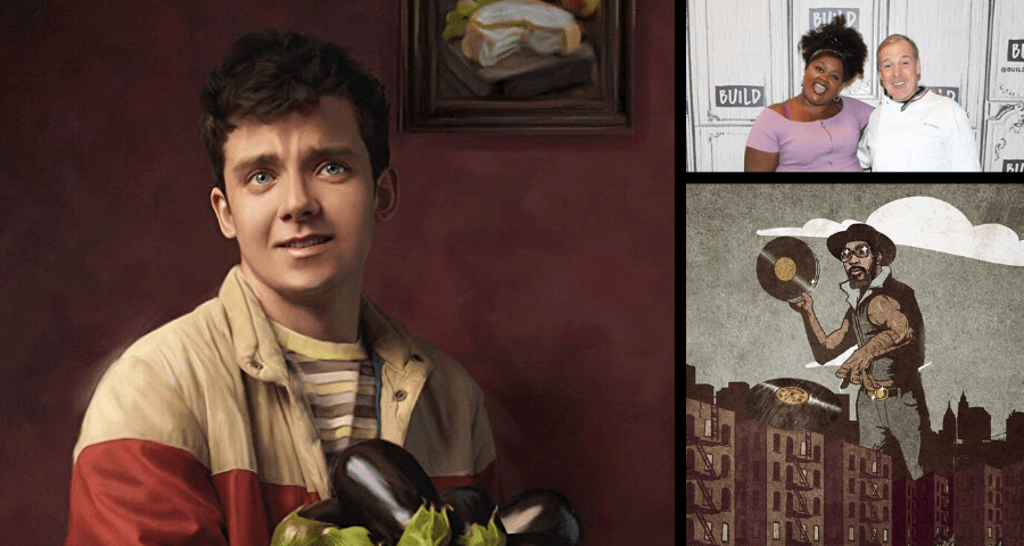 Every now and again there is a day where a bunch of content is released onto Netflix in one single day. January 17th 2020 is ... almost one of those days. Six brand new titles exclusive to Netflix will be released on January 17th and I have them all listed just below and a feature recommendation from the list. Happy Streaming!
Featured Recommendation From The List - Live Twice, Love Once
"Magic Squares. An embroiderer letter. A missed Opportunity. When his memory of her became threatened, he decided to go find her." - Netflix
Originally known as Vivir dos Veces, this movie was made in Spain and is ofcoarse in Spanish. However, that's nothing that Netflix's subtitles can't fix.
Live Twice, Love Once is a light heated comedy that follows an emotionally heavy story. A man named Emilio gets diagnosed with Alzheimer's and insists that his family helps him find someone from his past. However, nt everyone is happy to hear who he is looking for. After a failed first attempt in sneaking away from his daughter, the family embarks on a "crazy and revealing journey".
1. Ares

"Dutch students in Amsterdam accidentally open a portal to a demonic world from the Dutch Golden Age." - IMDb
Ares scored a 6/10 on IMDb but a more impressive 73% audience score on Rotten Tomatoes.
2. Hip-Hop Evolution - Season 4

"MC and journalist Shad Kabango meets with Hip-Hop's biggest stars to retrace how Hip-Hop became the world's most popular music, but realizes that Hip-Hop's true legacy is something much more profound." - IMDb
Hip-Hop Evolution has a score of 8.4/10 on IMDb and an even more impressive audience rated score of 91% on Rotten Tomatoes.
3. Sex Education - Season 2

"A teenage boy with a sex therapist mother teams up with a high school classmate to set up an underground sex therapy clinic at school." - IMDb
Sex Education has a score of 8.3/10 on IMDb and an even more impressive 95% critic score on Rotten Tomatoes.
4. Tyler Perry's A Fall From Grace

"Tyler Perry gives an in-depth look at his explosive thriller 'A Fall from Grace." -IMDb
So far Tyler Perry's A Fall From Grace only has a low critic score of 29% on Rotten Tomatoes. However, sometimes the audience likes things way more than the critics do. So you never know how the ratings will change.
5. Vivir dos veces - (Live Twice, Love Once)

"A retired academic teacher tries to find the love of his youth after being diagnosed with Alzheimer's." - IMDb
Vivir dos veces has an impressive score on IMDb with a 7.3/10 ... but it also a low critic score on Rotten Tomatoes with a 43%. So I guess it might be an acquired taste kind of show.
6. Nailed It! - Wer kann, der kann!

"Home bakers with a terrible track record take a crack at re- creating edible masterpieces for a $10,000 prize. It's part reality contest, part hot mess." - IMDb
Nailed It! has a 7.4/10 on IMDb and a 71% critic score on Rotten Tomatoes.
Want to read more about what is coming to Netflix?
Don't forget to quickly checkout my profile to see so much more about Netflix and Netflix recommendations. If you want to keep up with all the news you can even bookmark my profile page.
Is something on the list not on Netflix?
That's strange, since everything on the list are Netflix Originals you should be able to get them all no matter where you are in the world. What I can tell you is that this was written in January 202o. So maybe something has happened since then that could cause some of these titles to be removed from Netflix. Sorry for any inconvenience.
Please Note : These ratings were referenced January 202o. The ratings of the shows may have changed since then.
Work Cited
Greenspan, Rachel E. "Here's Everything New on Netflix in January 2020." Time, Time, 31 Dec. 2019, time.com/5752064/new-on-netflix-january-2020/.
Luchini, Alberto, et al. "Vivir Dos Veces (2019)." FilmAffinity, 1 Jan. 1970, www.filmaffinity.com/es/film268500.html.
Petrakovitz, Caitlin. "Everything You Need to Know about Netflix Originals." CNET, CNET, 19 Mar. 2015, www.cnet.com/news/netpicks-everything-you-need-to-know-about-netflix-originals/.
"Ratings and Reviews for New Movies and TV Shows.", IMDb.com, www.imdb.com/.
Rotten Tomatoes: Movies | TV Shows | Movie Trailers ... https://www.rottentomatoes.com/.
Weinman, Jaime. "Netflix Canada in January 2020: What's New This Month." Macleans.ca, 20 Dec. 2019, www.macleans.ca/culture/netflix-canada-in-january-2020-whats-new-this-month/.
"What's New on Netflix Canada This Week: January 10th, 2019. www.whats-on-netflix.com/whats-new/ca/whats-new-on-netflix-canada-this-week-january-10th-2019/.
"See What's next." Netflix, www.netflix.com/.