50th Anniversary: "Fear and Loathing in Las Vegas" by Hunter S. Thompson
Published: 11th November, 1971 (Rolling Stone)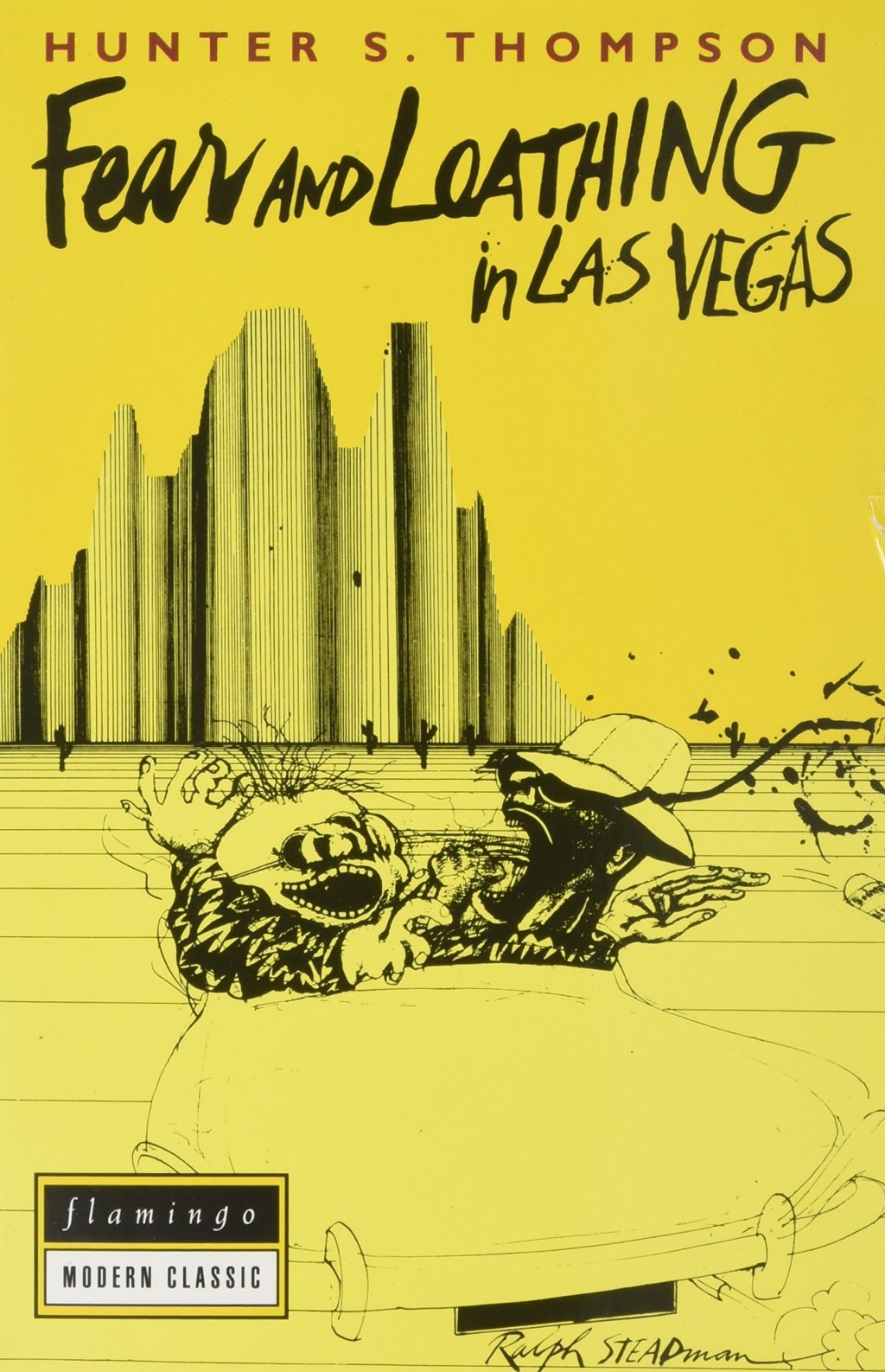 The History Behind the Book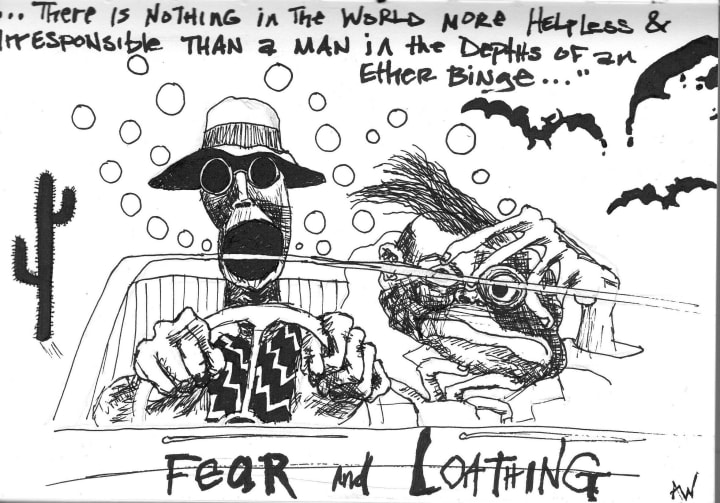 Based on a trip to Las Vegas that he took with his friend and attorney, Oscar Zeta Acosta, the book was initially published in the music and culture magazine, Rolling Stone. Many people are already aware that the book was actually written first and foremost as a magazine article that was meant to be only 250 words, but blew into a full blown novel that then, the Sports Illustrated Magazine rejected for publication and so, Rolling Stone took up the offer. The Mint 400 Motorcycle race was the subject and before arriving at that particular point, the literary genius of Hunter S. Thompson is more than present through days of ramblings, philosophies and illegal highs.
It was released as a 2-part article in the magazine on the 11th of November, 1971 - making it, to date, 50 years' old.
The invention of Gonzo Journalism would come to change the world of reporting as we saw it. The book was published in its completed form as a novel in 1972 by the Random House publishing company.
It was subsequently made into a film by Terry Gilliam, starring Johnny Depp and Benicio Del Toro.
A Summary of the Book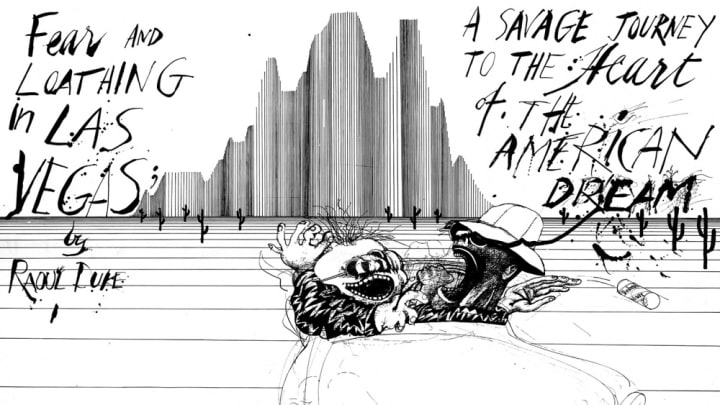 Hunter S. Thompson portrays the protagonist of this novel, Raoul Duke and his attorney is the aptly titled, Dr. Gonzo. They arrive in Las Vegas for the Mint 400 motorcycle race, but end up participating in so much more than just the sport. The very heartbeat of Gonzo Journalism allows the journalist to become immersed in the cultural background, the aura and the essence of their surroundings and so, in early 70s America as the hippy era was alive and well, psychedelia is this cultural background that Duke and Gonzo take part in. Bizarre experiences whilst on LSD, Cocaine and other illicit hallucinogens are part and parcel to the intense experience of creating one of the most scandalously brilliant books of the 20th century. Strange visions ensue whilst the characters live what they know to be the decline and fall of the American Dream in a book which basically creates a whole new genre of journalistic creative nonfiction. Oh how far we have come from "In Cold Blood" and its own brand of nonfiction novel.
My Experience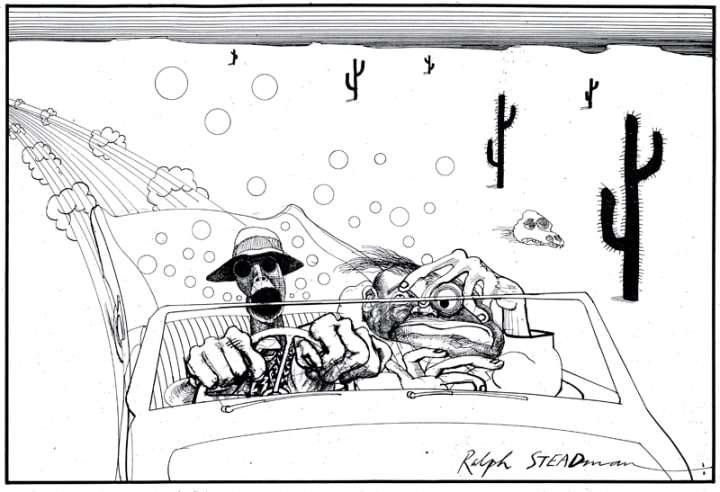 I was fourteen when I first read "Fear and Loathing in Las Vegas" and I wasn't allowed to take it to school either. You might ask why. Well, I went to a Catholic School and I was actually only ever frightened of having my book taken off me because well, it is not the book you want to be reading just after you have come back from church I will tell you that. Some years' later, when I was about seventeen, I would re-read it for an essay I was writing about it and Bret Easton Ellis's "Less Than Zero", investigating the decline of the American Dream through the metaphor of the fact that people find addictions in order to get it, only to find (ironically) that it isn't there. I would re-read it once again when I was twenty-one in order for it to take part in another essay I wrote on American Literature, this time one that held books from the 1860s-90s vs. Books from the 1940s-70s to investigate how the meaning of 'America' has changed. And so, I have read the book a number of happy times in my life.
If you would like to see an article I wrote about my experiences with this book in more detail, then check it our here.
The Legacy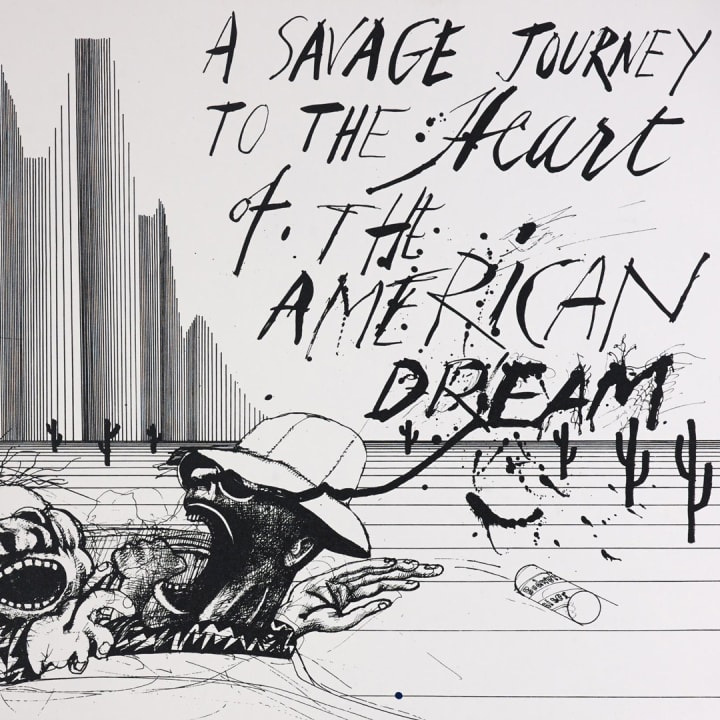 Cormac McCarthy, one of the great American novelists, called the book a classic whilst Tom Wolfe also hailed the novel. Christopher Lehmann-Haupt of the New York Times told readers not to bother trying to understand the plot, but was quick to make an informed opinion about how the novel made comedians like Lenny Bruce look tame. Rolling Stone wrote that the novel sought to understand how the American Dream had 'turned the gun on itself' and many more authors, journalists and influential figures have called it one of the most incredible books of the century.
"So now, less than five years later, you can go up on a steep hill in Las Vegas and look West, and with the right kind of eyes you can almost see the high-water mark—that place where the wave finally broke and rolled back."
"Fear and Loathing in Las Vegas" by Hunter S. Thompson
literature
About the author
Film and Writing (M.A)
150K+ Reads on Vocal
IG: @AnnieApproximately
Pronouns: (she/her/hers)
Reader insights
Be the first to share your insights about this piece.
Add your insights