5 Criminally Underrated Movies to Watch
(In no particular order)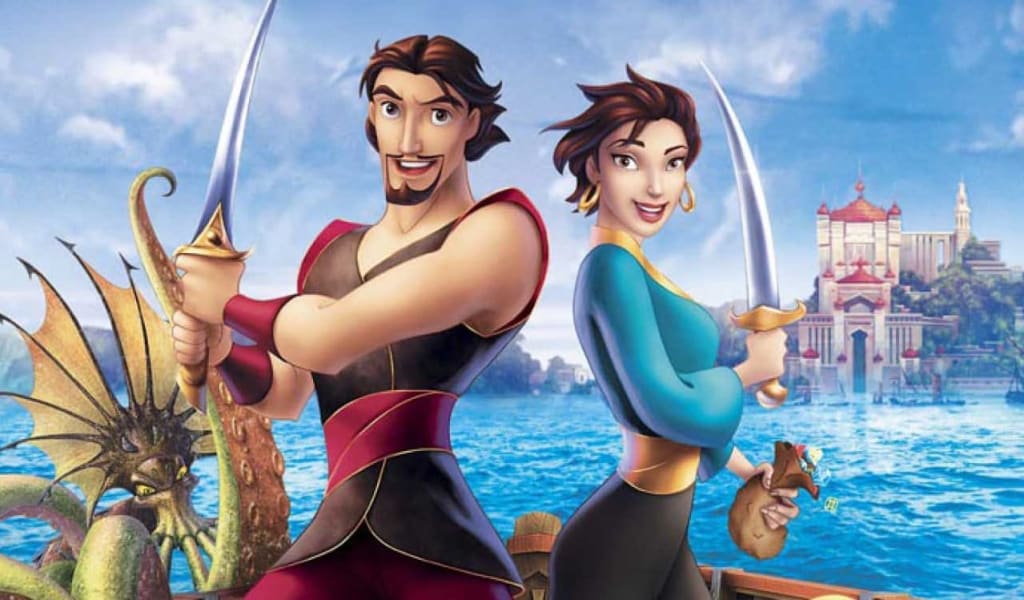 Sinbad (2003)
Created by Dreamworks, this cartoon has a similar flavor as The Road to Eldorado in its adventurous style, with fantasy elements and a sweet romance. The animation, while 2d, is incredible when portraying the monsters, the ocean, and the alluring goddess of chaos. It stars Brad Pitt in the titular role, as well as Michelle Pfeiffer and Catherine zeta-jones. The story follows the adventurous and cocky Sinbad, and his journey on the high seas with the fiance of his best friend. It's funny, it's entertaining, just go watch it.
The Majestic (2001)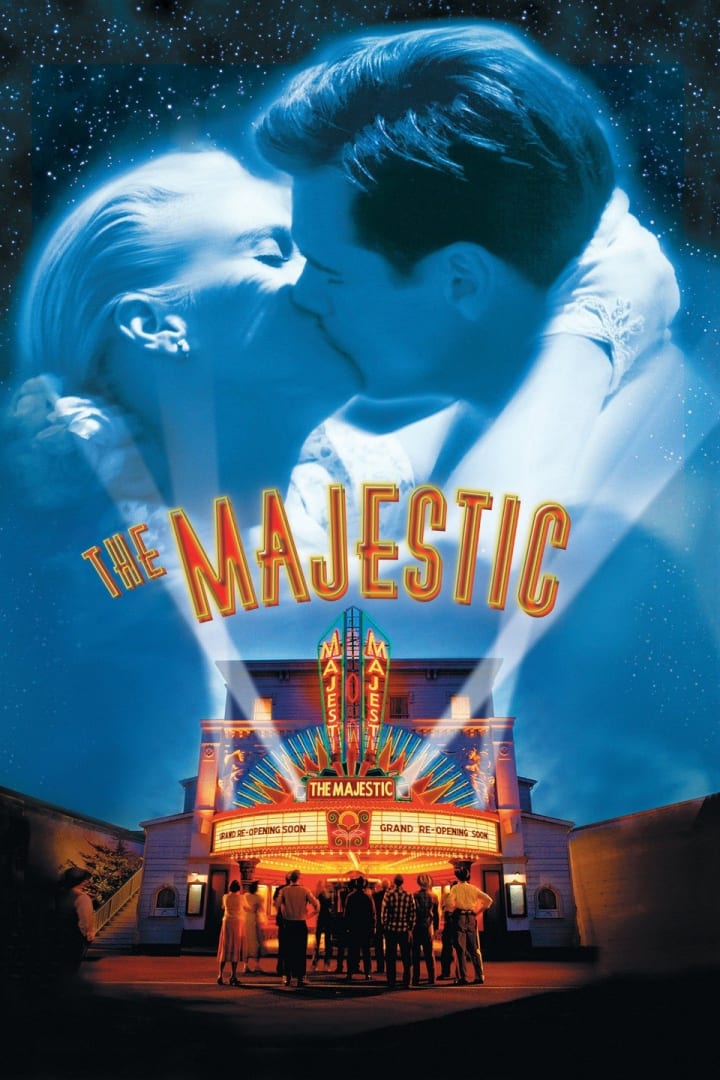 The Majestic explores the Red Scare in 1950's America, starring Jim Carrey in what is quite possibly his most serious role. He plays Peter Appleton, a movie writer who loses his memory in a head injury and is mistaken for a soldier who went MIA during the war. The small, hurting town welcome him back as Luke Trimble, and Peter, knowing no better, takes their word for it. Meanwhile, the government is trying to track him down for "unamerican activities" that will no doubt send him to jail and ruin both his lives.
The movie explores what has happened to America since WWII, primarily the fear of differing political parties, and how that fear is hurting them as a whole. The tension eventually leads up to a powerful court scene that Jim Carrey delivers in such a way that guarantees goosebumps. It manages to celebrate what America was intended to be, but also critique what it is becoming.
Oscar (1991)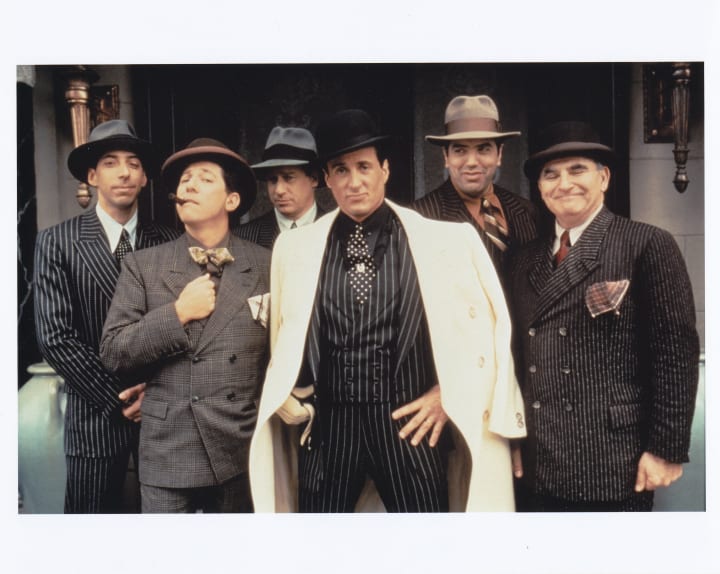 Despite being strictly comedy, this movie takes place during the Great Depression, and follows a gangster (Silvester Stalone) as he tries to live up to a promise he made to his father and mend his crooked ways. The film reads like a short play, with clever twists, and a cluster of misunderstandings that beautifully comes full circle at the end. It also includes hilarious performances from Marissa Tomai and Tim Curry. In my family, this is quoted just as much if not more than The Princess Bride, and shares it's situational humor.
The Personal History of David Copperfield (2019)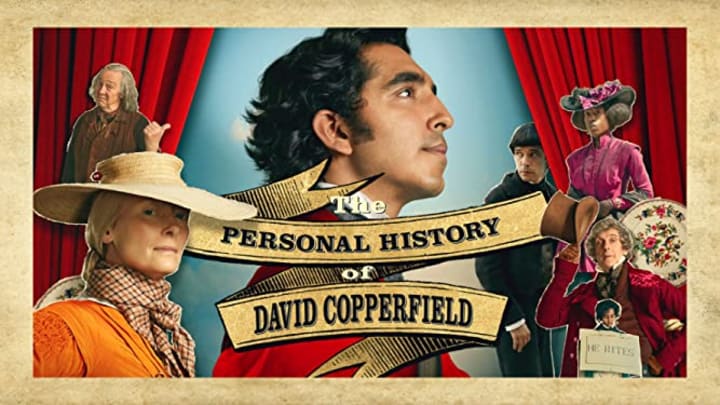 Based on the Charles Dickens novel with the same name, this film's unique story-telling and all too real characters brought us a new and fun version of the tale. The creators took a number of opportunities to set it apart from its counterparts, with colorblind casting, creative transitions, and a tighter cast of characters. It flowed beautifully from memory to memory, and made each character memorable. They even cast one person to play both David's mother in the first part of his life, and a failed love interest in the next, illustrating that all too often we are attracted to what is familiar and comfortable rather than what will make us grow, and learn, as was more portrayed in the other love interest, Agnes.
The music and colors will catch any eye, as well as the star-studded cast (Dev Patel, Tilda Swinton, Hugh Laurie, and Benedict Wong). And for any creative mind, David's struggle with becoming a writer will capture your heart as he captures creative descriptions in his everyday life.
100 ft journey (2014)
This one makes for a great comfort movie. It's about a family from India moving to Europe in search of a good place to start their restaurant. They set up in a little village in France, directly across from an expensive, high- end restaurant run by an uptight woman played by Helen Myren. What begins is a cooking rivalry between French and Indian Cuisine, and in the midst of it all Hassan, (Manish Dayal) falls for one of the cooks working for the restaurant across the street (Charlotte le Bon). Hassan wants to advance his cooking career, but to do so, must learn the basics of French cooking. The whole film is so warm, and cute, and beautifully filmed. Despite the low stakes, it holds your interest tightly throughout. It was based on a novel by Richard C. Morais with the same name.
list
About the author
Reader insights
Nice work
Very well written. Keep up the good work!
Top insights
Expert insights and opinions

Arguments were carefully researched and presented

Heartfelt and relatable

The story invoked strong personal emotions
Add your insights