5 Characters Evan Peters Could Be Playing In 'WandaVision'
The 'Top Secret' role has tongues wagging.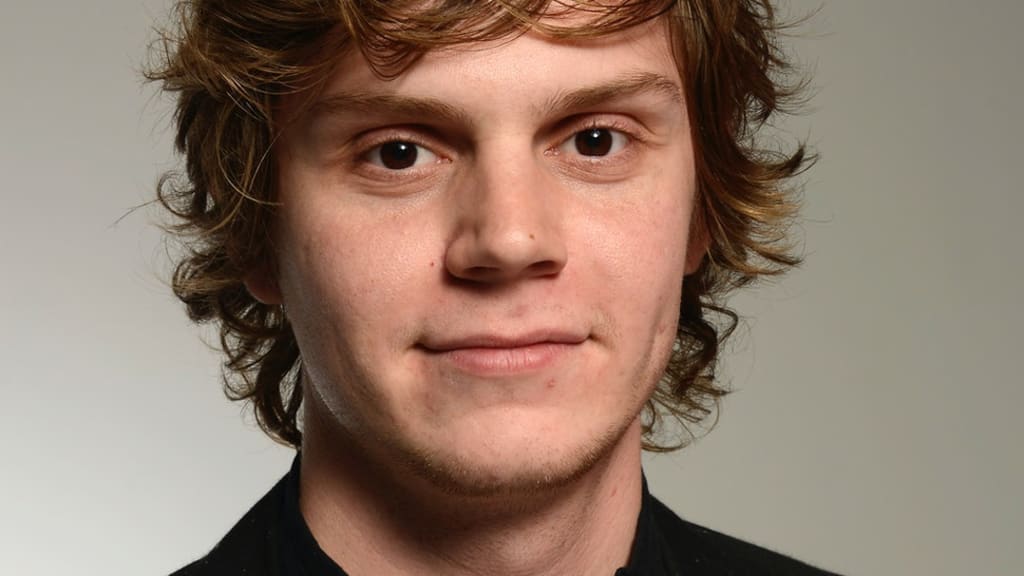 Evan Peters.
Marvel fans are in a spin over the news that American Horror Story actor Evan Peters has been cast in a top-secret role in upcoming Disney Plus series WandaVision.
As the series is set to begin possibly opening up the multiverse, some fans are hoping that Peters' casting could signal a crossover between the MCU and Fox's X-Men universe, in which the actor played a version of Quicksilver. However, this is far from certain.
Here's four characters that Evan Peters could possibly be playing in WandaVision.
1. Peter Maximoff/Quicksilver
As mentioned above, the most longed for scenario for most fans is that Evan Peters has been asked to reprise the role of Peter Maximoff, the Fox-verse's incarnation of Quicksilver. Peters played Quicksilver in three X-Men films; Days Of Future Past, Apocalypse, and Dark Phoenix, along with a brief cameo in Deadpool 2.
Peters' performance was praised as one of the high-points of the later X-Men movies. His take on Quicksilver often comes out ahead of Aaron-Taylor Johnson's version in comparisons of the two, although this may be because we only had one film with Johnson's Quicksilver and three with Peters'. Either way, Peter Maximoff is easily one of the Fox-verse characters fans would be most eager to see make the jump into the MCU. If this is the plan, it would be interesting to see how Wanda copes with a character who is effectively an alternate but very different version of her dead twin brother.
2. Tommy Maximoff/Shepherd, aka Speed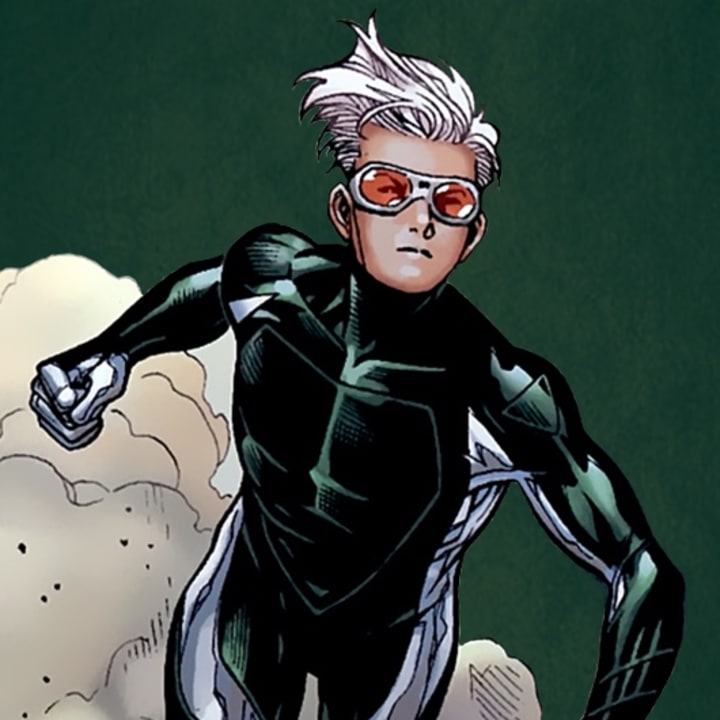 Another possibility being floated is that Peters could be into the role of a grown-up Tommy, one of Wanda and Vision's twin sons. The twins are almost one hundred percent confirmed to appear in WandaVision, with brief shots of a pregnant Wanda, and two cots, appearing in the show's superbowl trailer. There is also evidence of the show filming at a high school, meaning we may get to see the twins as teenagers.
In the comics, Tommy grows up to become the Young Avenger known as Speed. Speed, as his name implies, has a power set mirroring that of his Uncle, Quicksilver. Casting Evan Peters as Speed could be a way to appease fans of both the X-Men and Marvel franchises, bringing Peters into the MCU fold as a similar character, without completely erasing Aaron Taylor-Johnson's Quicksilver.
3. Billy Maximoff/Kaplan aka Wiccan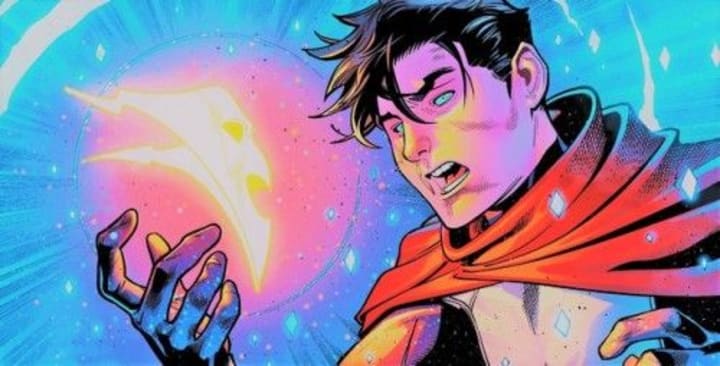 Where Tommy takes after his Uncle, Billy's powers favour his parents, particularly his Mother, the Scarlet Witch, and leans toward the mystical with his superhero code name, first trying out 'Asgardian' before eventually settling on Wiccan. Flash forwards in the comics have revealed that Billy is destined to one day succede Doctor Strange as Earth's Sorcerer Supreme.
If Evan Peters has been cast as Speed, he may play a dual role as Wiccan as well, seeing as the boys are identical twins in the comics. Again, however, this is far from certain. The show may want separate actors for practical reasons.
4. Teddy Altman/Hulkling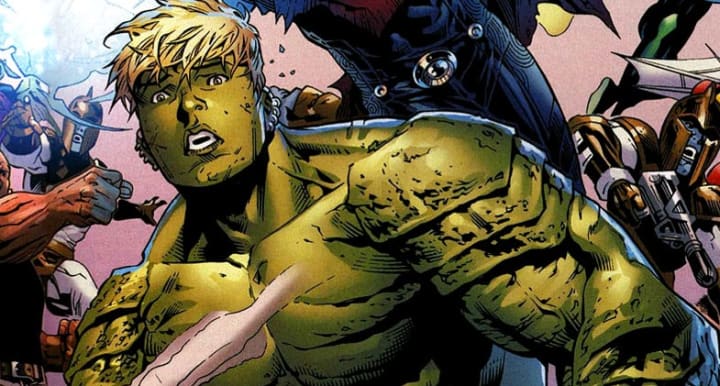 Teddy Altman/Dorrek VIII, aka the Young Avenger known as Hulkling, is a Kree/Skrull hybrid, the son of Mar-Vell and the Skrull Princess Anelle. While some Skrulls see Teddy as an abomination due to his mixed heritage, others view him as a prophecised saviour destined to end the war between the Kree and the Skrull once and for all. Thanks to his Skrull genes, Teddy possesses impressive shape-shifting abilities. While he can transform into anyone he chooses, Teddy most often uses his powers to mimic The Hulk, hence the use of Hulkling as his most common alias. In the comics, Hulkling is in a committed, long-running relationship with Wiccan.
While there have long been rumours that Hulkling is set to make his debut in the Captain Marvel sequel, it wouldn't be that unusual to see him pop up in WandaVision first. The series already has one Captain Marvel connection with Teyonah Paris playing an adult Monica Rambeau, and there have been rumours of producers looking to cast Hulkling as a refugee under the protection of the S.W.O.R.D organisation.
The only point against Peters taking the role of Hulkling is that the show is supposedly looking for an actor between the ages of 15 to 20. Peters is 33. The actor's age could put him out of contention for the twins as well.
5. Eric Williams/ The Grim Reaper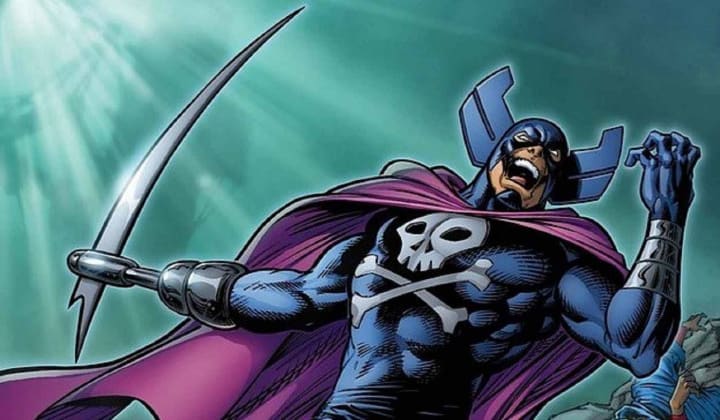 In Marvel Comics, Eric Williams is the no-good younger brother of the one-time Avenger Simon Williams, aka Wonder Man. Sometime after his death, Wonder Man's brainwaves were uploaded into The Vision. This leads Eric Williams to develop a deep hatred of Vision, seeing the synthezoid as the Avengers attempting to replace his brother. After teaming up with Ultron, Eric is given a technologically advanced scythe, at which point he takes on the Grim Reaper persona. From then on, he appears on and off over the years as a thorn in the Avengers' side, particularly Vision's.
Evan Peters has played villainous characters a few times throughout his years on American Horror Story, so it's not too difficult to envision him taking up the scythe. And while the plot of WandaVision is still being kept under wraps, the show is said to have taken inspiration from the Vision And The Scarlet Witch limited series, and the 2015 The Vision solo comic, both of which feature The Grim Reaper.
Unfortunately, the Covid-19 pandemic has thrown WandaVision's proposed December 2020 premiere into question. Hopefully we'll know more about the series, and Evan Peters top-secret role, soon.