4 'Harry Potter' Fan-Fictions That Will Actually Make You Ship Dramione
Whether you love Dramione or hate them, these well-written fan-fictions will actually have you shipping it!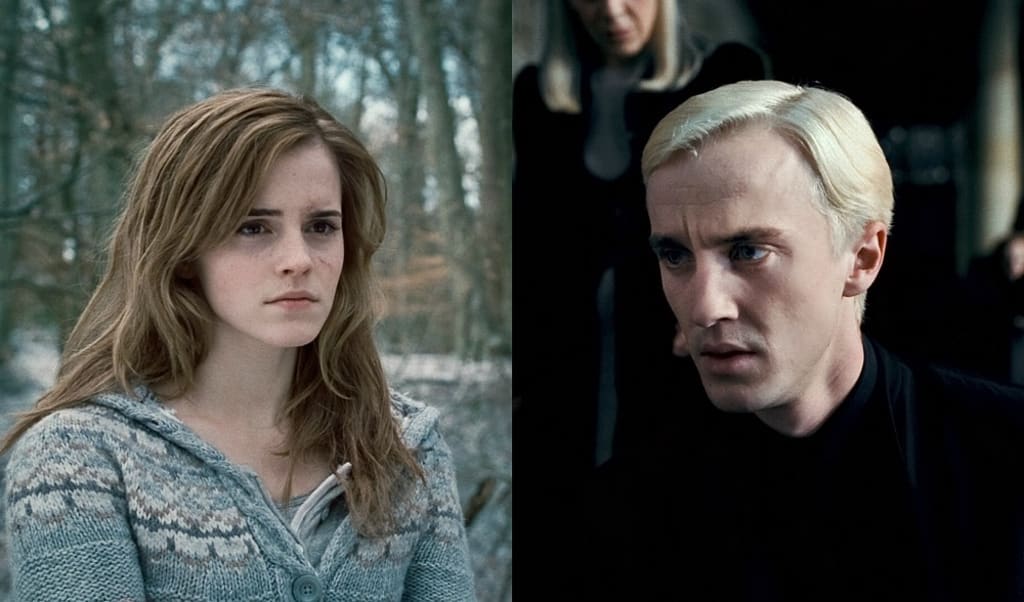 Photos From Section Of Randomness
It's been almost ten years since the release of the final #HarryPotter book, The Deathly Hallows, and five since the final film was released. However, with under a month to go until the long anticipated movie adaptation of Fantastic Beasts and Where to Find Them, the proof is in the pudding that the Harry Potter fandom is still very much alive. From book and movie marathons to cosplay and beautiful artwork, fans are still showing their love in every way they can. One of the most popular of which has to be #fanfiction. If you head over to fanfiction.net and click books, you will see that Harry Potter has the most fanfics out there, with an astounding 752,000 fics. To put that in perspective, the second highest is Twilight with 218,000. Crazy!
Potterheads love fanfics for a simple reason - anything is possible. It's a way of continuing to read about your favorite characters long after the series ended, and many of the writers are incredibly talented! You can read continuations or alternate universes about ships that are canon, or that were never even hinted at in Rowling's writing. One of the most popular and controversial ships would have to be Draco and Hermione, otherwise known as #Dramione.
Dramione is loved and hated with a passion. It's hard to wrap your head around this particular ship because it seems so abusive! Draco was horrible to Hermione throughout the entirety of her years at Hogwarts, so why ship something so cruel? While many fans can defend some of his actions, the general consensus is that Hermione deserves better. However, it's that forbidden aspect that makes this ship so appealing to fans. Whether you love Dramione or hate them, there are some fics out there that are so unbelievably well written they will actually have you shipping it!
Love Me Twice By Bex-chan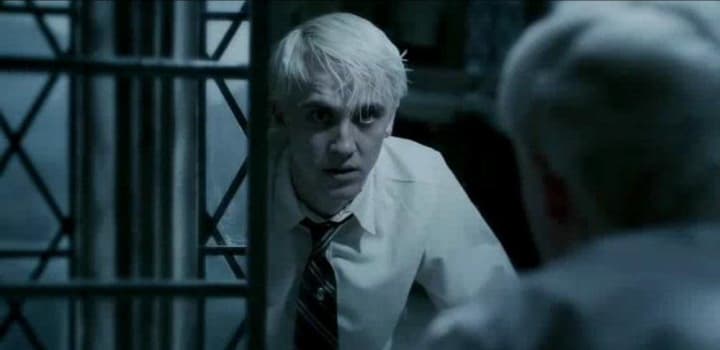 Love Me Twice by Bex-chan is a one-shot Dramione fic that takes place five years after the Battle of Hogwarts, and certain plot points have been changed. Voldemort was killed only two months ago, and it was Neville Longbottom who defeated him. Harry Potter and Ron Weasley are both dead, and Draco Malfoy, having switched sides years ago, leads the heroes. Hermione slowly overcame her skepticism as Draco proved himself time and time again, and eventually she grew to care for him. But recently she was kidnapped, and only a month ago she was found obliviated, unable to remember the last four years of her life. This fic focuses on Hermione, who still thinks of Draco as a selfish monster, and Draco as he tries to cope - wondering if she will ever love him again.
Through a series of flashbacks, we see how the couple came to be, and we watch as Hermione tries to recover her memories and find what her heart yearns for. Despite what Draco believes, could she love him twice? This story is both heart-wrenching and adorable, and it's a great fic if you're not used to this ship. Bex-chan has written many Dramione fics that are quite fantastic, so definitely add this author to your list!
What The Room Requires By Alydia Rackham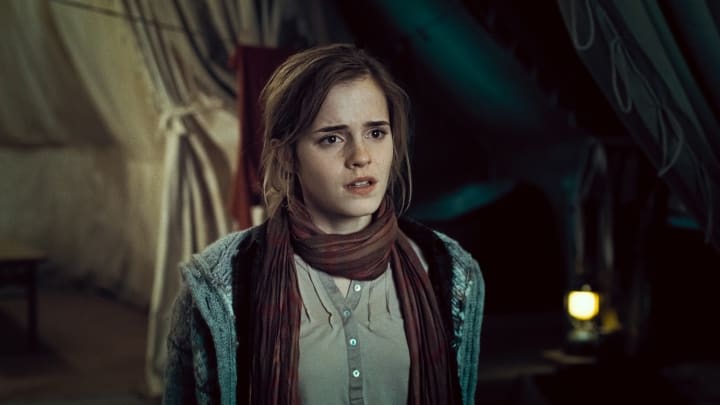 What the Room Requires by Alydia Rackham is a completed 26 chapter story, and one that I cannot stop reading! It takes place during The Half-Blood Prince, just after Harry asks Katie Bell who poisoned her. Hermione stops Harry from going after Draco, and instead goes after him herself. She chases after him into the Room of Requirement, where they both get lost in a world created by their own minds. They must work together to try and find a way out, discovering how this magic works along the way. This fic is so beautifully written and focuses on fears and weaknesses. Their hatred numbs as they actually get to know each other. Draco sees what being called a mudblood does to Hermione, and Hermione sees how Draco's life at home is not how she imagined. It's a tale of regret, filled with horrors, love, and sorrow. While this author doesn't normally write Harry Potter fics, you wouldn't know it by the depth with which she understands these characters. This is a must-read.
Charon's Gift By Philyra912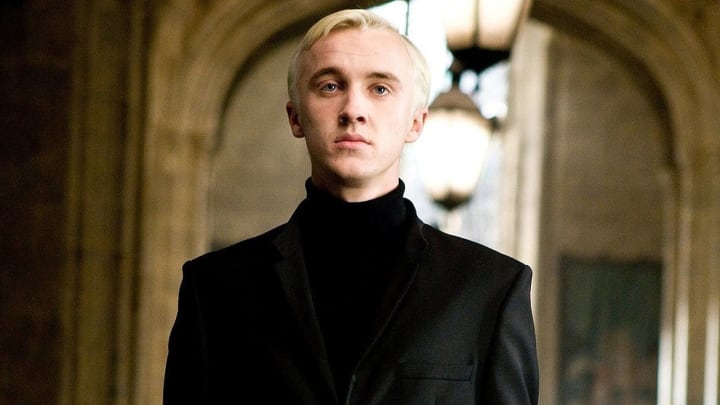 Charon's Gift by Philyra912 is a Dramione one shot that has been nominated for multiple awards, and rightfully so. It's a Christmas fic and one filled with angst. Seriously, do not go into this one without a box of tissues handy. This fic takes place after the events of The Half-Blood Prince, and they have lost many friends and family. Their numbers are depleting and more so than anything else, their hope. On Christmas Eve, Hermione goes to the graves of loved ones to mourn, where she sees the man who she blames the war for: Draco Malfoy. But when she discovers that he's mourning too, something stirs in her. This fic is about loss, and how with the help of someone unexpected, you can learn to hope again. Above all it's a tale of redemption, and the end will have you clutching your heart. This is without a doubt one of the sweetest, saddest fics I've ever read, and one that truly makes you look at Dramione in a different light.
Like Brothers By Colubrina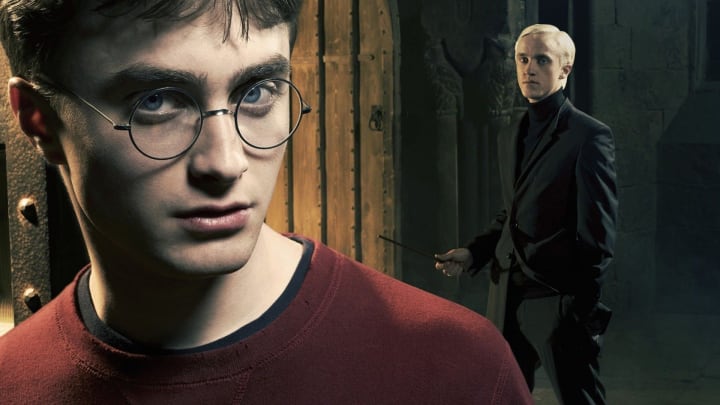 Like Brothers by Colubrina is currently on hiatus, but has 39 finished chapters up. This is actually the first AU fic I've ever read and I can't get enough of it! It begins with Hermione and Draco using the time turner to travel back before Harry's parents are killed. They find Minerva and tell her to let Sirius raise Harry, because it could prevent a war. She does so, and Harry ends up being raised not only by Sirius but by the Malfoys as well. Draco and Harry grow up as close as brothers, and Draco's disposition is totally different than how it is in the universe we know.
The author takes us through the years at Hogwarts, and it's incredible to see how different things are! Hermione and Harry are still great friends, and instead of Draco being the bully, he's best friends with both of them. It's such a fun and enjoyable read, one that will have you laughing in all the right places and wondering when Draco and Hermione will finally end up together! Even those most against Dramione can't help but enjoy this fic.
What makes Dramione so hated is its abusive nature. There are some fics that encourage it, having a plot similar to Fifty Shades of Grey. However, the most enjoyable and well received Dramione tales are those that don't defend or try to excuse Draco's actions, but change them; whether that's through growth and regret and a change of character, or a completely alternate universe. Hermione is one of the greatest, most beloved literary heroines of all time, and rightly so. She deserves someone who truly loves her, and whether it's through angst or humor, these fics show us that Draco could (even if only in an alternate universe) be that person.
All Image Credits To Section Of Randomness
About the Creator
(she/they/he) writer of sad, spooky, and supernatural things.
Twitter: maggiestancu
Instagram: maggiestancu
Reader insights
Be the first to share your insights about this piece.
Add your insights