35 Triffic Years Of Only Fools and Horses!
Maybe 'Only Fools and Horses' will be given the chance to shine once again very soon.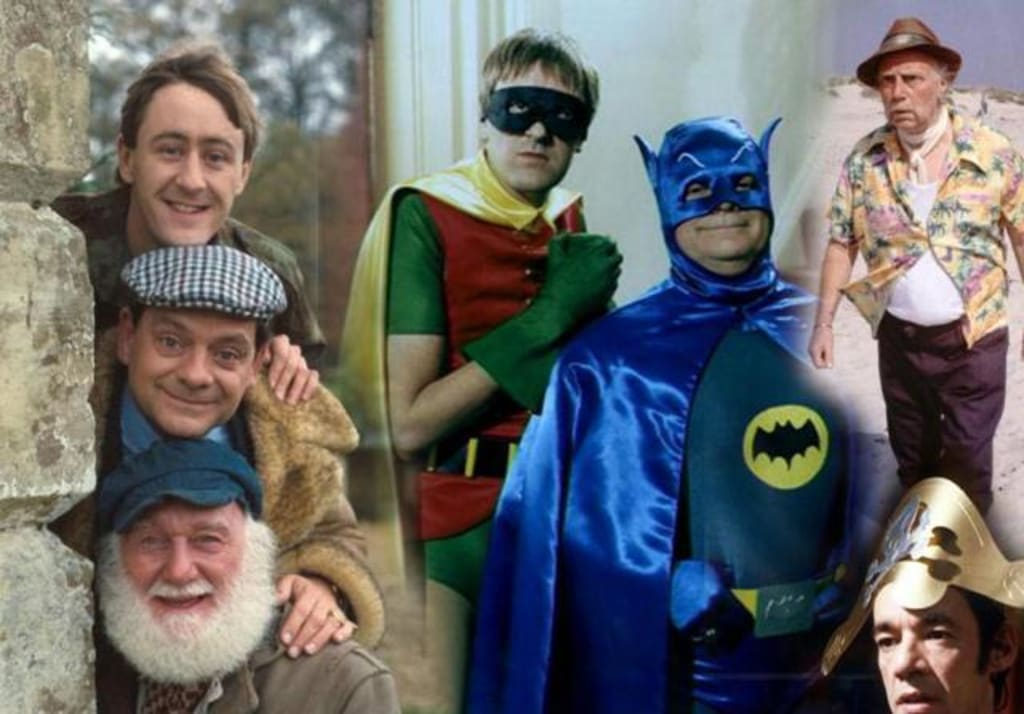 During the war...Wait. No! Let's start again. One of the UK's biggest comedy sitcoms turns a mighty 35 years old today! 'Only Fools and Horses' was created and written by John Sullivan, the two plonker brothers Derek Trotter/Delboy (David Jason) and Rodney Trotter (Nicholas Lyndhurst) are ambitious and keen market traders in Peckham, south-east London. Well Del is, whereas Rodney doesn't approve as all the stock tends to be "knocked off". The sitcom ran for seven series which were originally transmitted on BBC One from 1981 with its debut episode "Big Brother" until 2003. Without doubt, you celebrate when you see the channel GOLD constantly playing repeats every week. From Del falling through a bar to the trotters running through London as Batman and Robin, it's time to highlight some of the shows most iconic moments of its time.
Back in Series Two, a poker night dawned on the Trotter family as Del took on Boycie (John Challis) and risked everything that Del owned. Literally everything. Things were looking horrific for Del when it appeared that Del was being thrashed. But turned out Del gave Boycie a taste of his own medicine by cheating. Boycie was speechless when Del won over a grand that was at stake. Even if you have already seen the moment ten, twenty of one hundred times, the revealing moment always leaves you on the edge of your seat! Take a look at the iconic moment below! What a plonker you are Boycie!
Every show tends to have something naughty involved and Only Fools weren't shy about that at all. When Del "accidentally" buys a shed load of dolls, little did he know they were actually scary looking sex dolls! Del and Rodney desperately need to get rid of them so he goes and sees his mate Dirty Barry.
But, it isn't long until the dipstick Trotters realise the dolls contain a large amount of Propane Gas and will explode immediately if they are exposed to heat. The Trotters were in for a hilarious surprise when the dolls begin to self inflate in their flat. When they go and attempt to ditch these hideous dolls somewhere, things get even more horrific for the brothers when the dolls begin to inflate whilst inside their legendary three wheeled van. There's two words to sum up this situation: LEG IT!
This is one of televisions greatest moments and is pure God material! A fancy dress party catches Del's eye and it isn't long until the Trotter brothers are transformed into the classic Dynamic Duo! The initial plan was for the brothers to rock up in their own Batmobile. Which of course was their van. But when that breaks down, they have no option but to run through London to make it to the party on time. On the way, the local councillor appeared to be getting mugged. But when Batman and Robin come dashing though the mist and down the alley way, the muggers are scared fort their lives and make a run for it.
Muggers chased off - tick! Going to make it to the party on time - tick! It looks as though things were going well for the Dynamic Duo. But their winning streak came to a sudden end when they arrive at the party and didn't realise the party was now a wake... You wally!
Come on! You all knew it would appear somewhere! You may have thought that the Batman and Robin fiasco was the most comic timing moment of the show, this scene is hundred times better. Don't blink because you'll miss it! It seems you don't need a lot of skills to be a stuntman and David Jason proved that to all of us.
Del is in flirting mode and prepares to go and hook up with a girl, until it all goes terribly wrong. This is the iconic moment Del fell straight through the bar all of a sudden. With Trigger (Roger Lloyd Pack) standing their confused (again) when he sees Del has suddenly vanished into thin air, he doesn't know what to do. But when he turns away, Del reappears again and you can hear the sigh of relief from Trigger. This moment is one of televisions biggest laugh out loud moments and is still talked about a lot today. So next time you go out to the pub, keep an eye on your surroundings!!
With those four moments being some of the key and classic moments of the show, lest us forget the other memorable moments that occurred throughout the seven series.
"Alright Dave?" - This was one of the shows longest running jokes. Trigger had always insisted and continuously called Rodney "Dave" throughout the shows entire running time. Even when Trigger was tested on it, it didn't exactly make any difference to him whatsoever.
The auction that mad them millionaires - What they thought was a priceless pocket watch turned out to be worth a huge amount of money. When they realise they were going to be millionaires, Del and Rodney both fall to the ground with shock. It's almost as good as Del falling through the bar!
Grandad and the wrong chandelier - Still in the shows early years Grandad (Lennard Pearce) gave us a classic moment by hammering down the wrong chandelier. But Grandad seemed proud of his actions. So hey ho, no trouble there!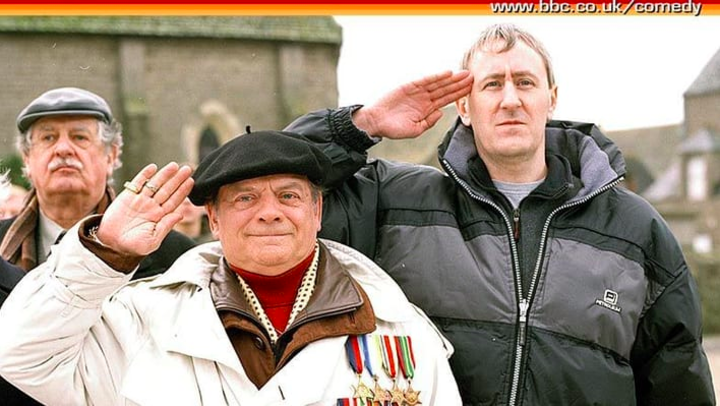 The show is still hugely talked about today and many fans want the show to make a return! But with the shows creator and writer passing away, the BBC have no major plans to bring it back to our screens anytime soon. But with the BBC currently doing one off remakes of their classic sitcoms, maybe Only Fools will be given the chance to shine once again very soon.
That's all from me. Bonjour.