3 Websites That Pay $500 or More For A Single Article
Pick your niche, write your heart out, and live the life of your dreams.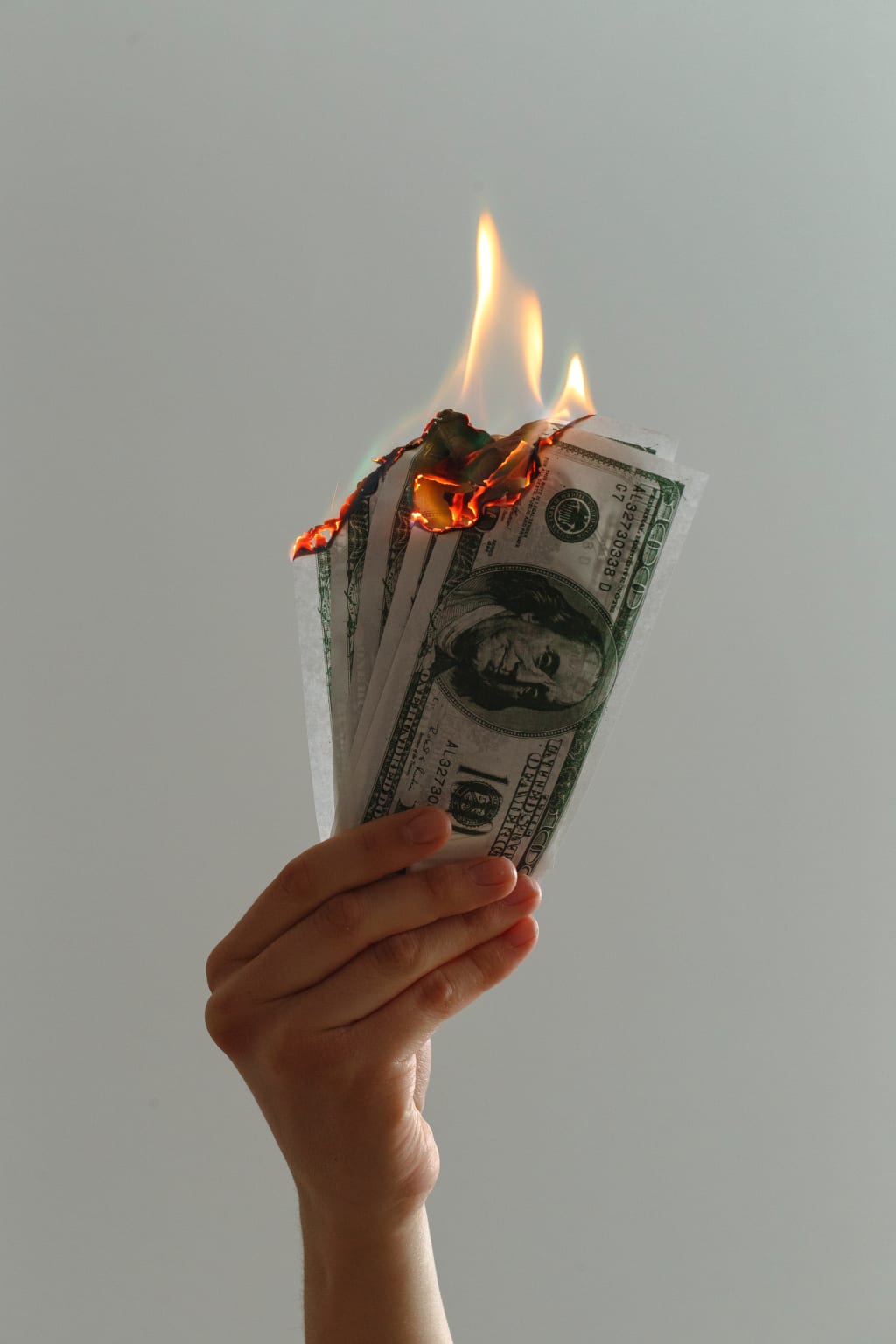 As we've grown up, the concept of the American Dream has shifted.
It used to be about moving to the United States, settling down, and starting a family.
Nowadays, living in a country like India and earning in US dollars is the key to a luxurious lifestyle.
The purchasing power parity and the dollar exchange value make it possible to splurge on a wonderful life even without earning thousands of dollars every month. $500 to $600 for a single article is equivalent to a month's salary in India.
In this article, I'll share three websites that pay $500-$600 for a single article. These websites are currently accepting submissions in 2023, so if you are a writer, you should definitely check them out and send your pitch to them.
1. Cosmopolitan
They are currently accepting articles on various topics such as
relationship advise,
sex suggestions,
beauty lessons,
fashion trends,
celebrity news, and more.
They're accepting feature page submissions for their print issues coming out in 2023.
Cosmopolitan seeks reports or investigations on subjects of direct significance or relevance to young women, and at this time, they're not accepting personal essays.
To increase your chances of acceptance, you can write creative non-fiction helpful to the target audience. The pay rate for Cosmopolitan is $1.5 to $2 per word, making it a great option for those looking to earn a substantial amount for their work. For detailed submission guidelines and the email to send your pitch, check here.
2. In These Times
In These Times is currently looking for articles that chronicle and dissect movements for racial, gender, economic, and environmental justice. These articles should promote higher learning and discuss topics such as left internationalism, union democracy, and more.
You can find out more about the specific topics they are accepting by checking their detailed submission guidelines.
The payment for each article varies from $300 to $500.
If you love writing about left internationalism and other related topics, then you should definitely consider applying to In These Times. This is a great opportunity to not only earn well but also to contribute to important discussions on social justice issues.
3. Better Homes and Gardens
They are currently accepting articles that provide creative suggestions for your home, kitchen, meals, yard, celebrations, and special occasions.
Note that your article shouldn't be something that's very time-specific. For example, "Five Best Places to Throw a Birthday Party in 2023" wouldn't be suitable. Instead, they are looking for articles that have a more timeless nature and can be read today or even ten years down the line.
The payment for each article is a flat rate of $600.
<Conclusion>

In order to secure these well-paying writing assignments, you should keep a few key tips in mind. First and foremost, take the time to thoroughly research each platform. Familiarize yourself with their niche, target audience, and editorial guidelines. This knowledge will not only help you tailor your pitches but also demonstrate your professionalism and commitment to delivering quality work.

Crafting compelling pitches is another essential aspect of success. Stand out from the crowd by showcasing your unique voice and expertise. Consider the platform's tone and style, and develop article ideas that align with their readers' interests. Think outside the box and present fresh perspectives that captivate the audience and editors alike.

When it comes to submitting your work, professionalism is paramount. Be prompt in your communication and ensure your submissions are polished and error-free. Respect deadlines and pay attention to any feedback or revisions requested by the editors. Building a reputation for reliability and professionalism can open doors to additional high-paying opportunities in the future.

Remember, these websites represent just a fraction of the vast landscape of writing opportunities available. Explore other platforms, publications, and content networks that align with your interests and expertise. Networking with other writers and industry professionals can also provide valuable insights and lead to new avenues for high-paying writing assignments.

Ultimately, achieving success in the world of high-paying writing requires a combination of talent, perseverance, and strategic planning. Embrace the challenges and view them as stepping stones towards achieving your financial goals. Continuously hone your writing skills, stay abreast of industry trends, and be adaptable to changing market demands.

With dedication and a proactive mindset, you can carve out a rewarding writing career that not only fulfills your creative aspirations but also rewards you with the financial stability and recognition you deserve. So, start exploring these high-paying websites, polish your pitches, and embark on the journey towards earning $500 or more for a single article. Your dream of a well-compensated writing career is within reach.
Reader insights
Be the first to share your insights about this piece.
Add your insights