3 Great Novels by Vladimir Nabokov
A List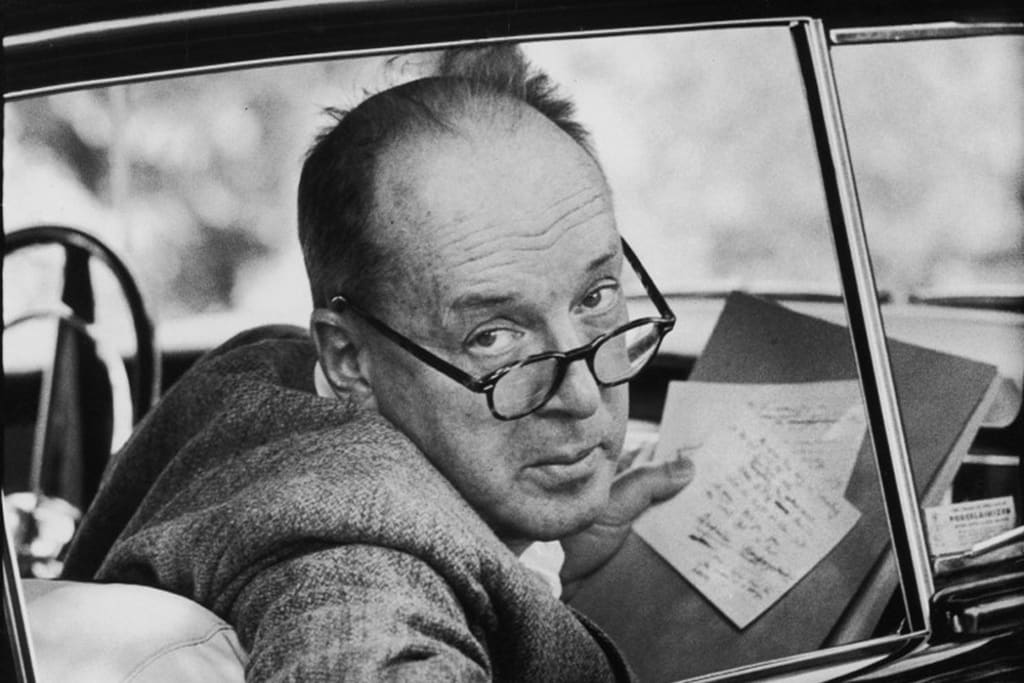 Honestly, I have to say I adore the works of Vladimir Nabokov. His books are written beautifully, there are many layers to each reasoning of morality and the characters always seem on the brink of some massive change within their souls - whether good or bad we will have to wait and see.
Vladimir Nabokov was born on the 22nd of April, 1899 in St. Petersburg, Russia. He was born into a family of Russian Nobility and the eldest child of his family. Vladimir's brother Sergey was killed in a concentration camp in the 40s after denouncing Adolf Hitler and his regime. Olga, his younger sister, made friends with Ayn Rand and awoke a political interest in her. Elena was the youngest and Vladimir's favourite sibling who constantly wrote letters to him which she would publish some years after his death.
Vladimir Nabokov grew up trilingual and spoke Russian, English and French as was the custom of noble Russian families. Nobokov's family moved around Europe, shortly after the 1917 revolution and Vladimir Nabokov went to Cambridge University. During his examinations, his father passed away and, fearing he may fail them, he was anxious. He didn't fail. In 1920, his family would move to Berlin, Germany and Vladimir went to Berlin two years later, after finishing his degree.
After the Second World War, the Nabokovs (except for Sergey who died in the concentration camp) moved to the USA and by this time, Vladimir Nabokov had already established himself as a small-time poet amongst the Russian society of Berlin, Germany. During his lecturing career though, Vladimir Nabokov would have a brief job at Cornell University and one of his students was the legendary Ruth Bader Ginsburg.
Nabokov is normally known for his great literary talent, his style of prose and the way in which he creates beautifully written tragic stories tinged with satire, irony and even this emotional turmoil. Let us take a look at what I have chosen then for my top three books by him. They are in no particular order though the first one is definitely my favourite.
3 Great Novels by Vladimir Nabokov
Invitation to a Beheading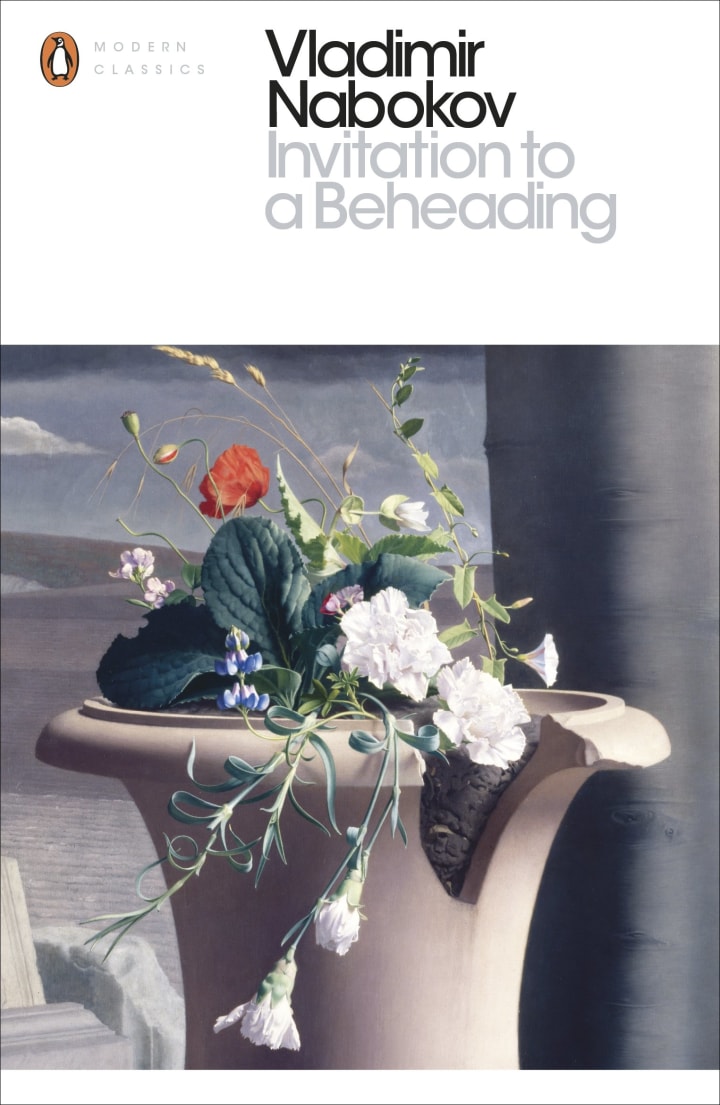 I remember vividly the reading experience of this novel and by the end I wondered about whether the events of the book were 'fair' on the prisoner. Then, I realised that it did not actually matter whether they were fair or not. This novel is actually about the way in which we justify our own evil or deceptive natures as 'you did A to me so I'm going to do B to you. You can see how it feels to be a victim'. Yet, the lesson is that this does not justify anything. The satirical voice of the novel just adds on to all of this. I would highly recommend this. It is my favourite Nabokov novel.
Pnin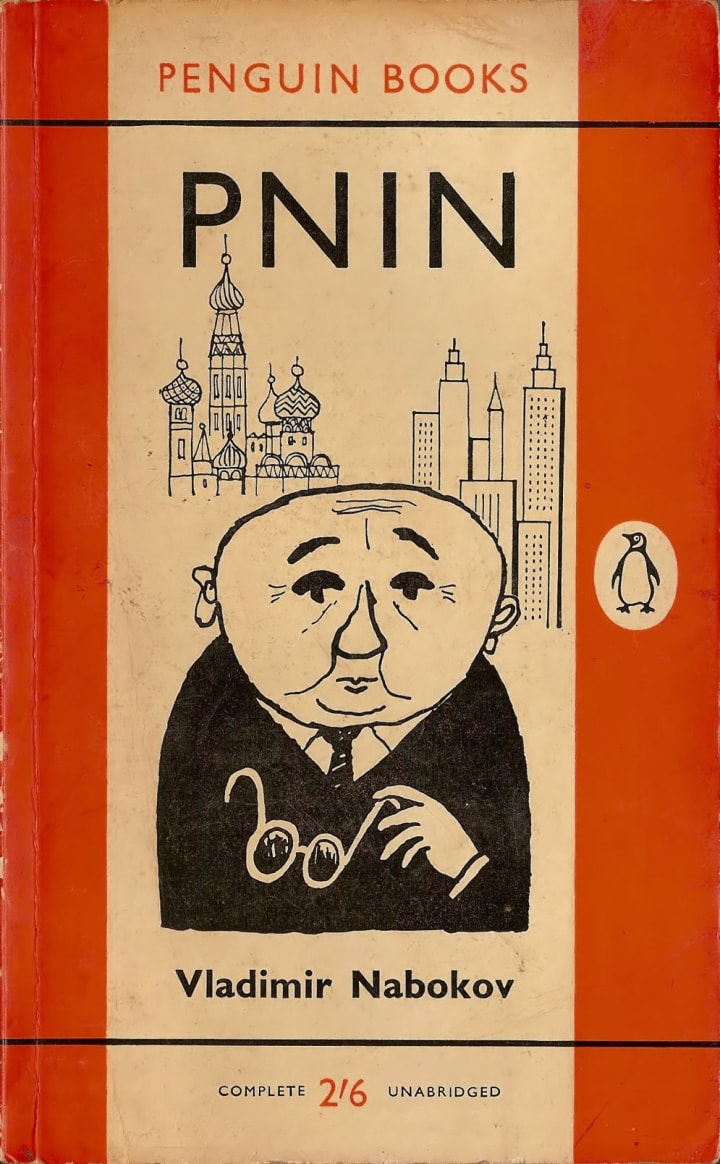 Based on the life of a professor in his 50s, this book was absolutely hilarious the first time I read it. I notice that there is one thing about this character that he has in common with many of Nabokov's men: he is constantly a product of his own mind. He is who he believes he is as opposed to who he actually is. Even though he is not much to look at and does not seem like the best person to be around - there is an almost cockiness about him which makes him automatically satirical of the politics of Nabokov's time.
Ada or Ardor: A Family Chronicle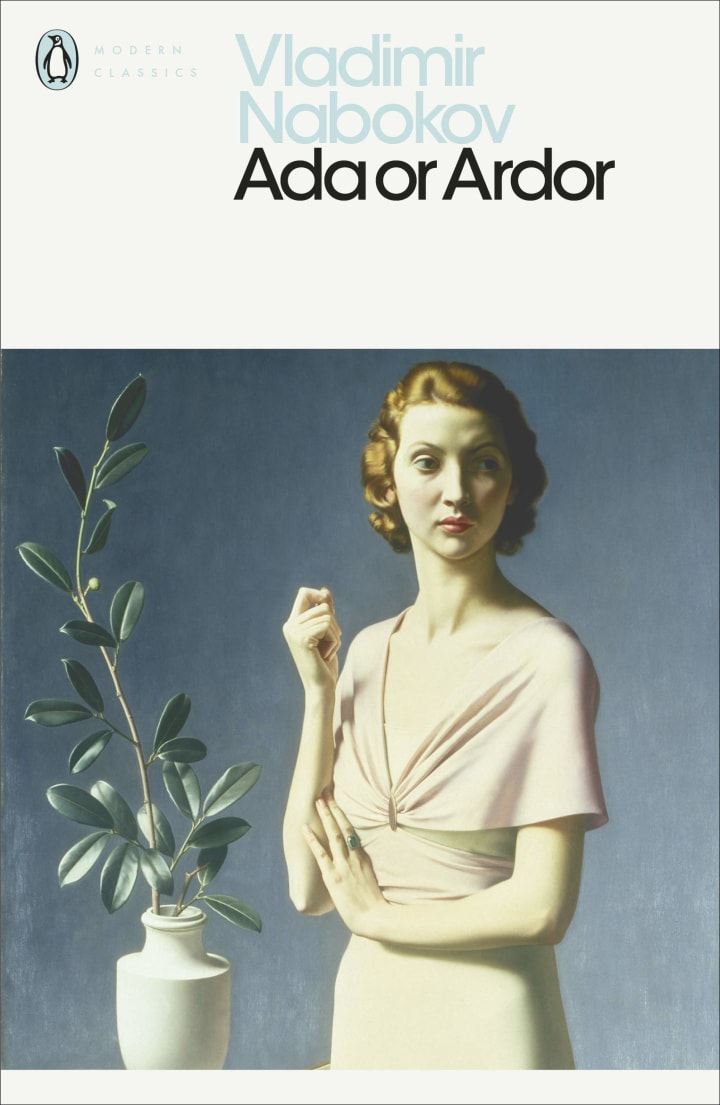 I'm not going to lie, this book made me feel a bit sick. It's about a man who has a love affair with Ada, his sister but they don't know that they are siblings. They sooner or later discover it and oh boy, do things go horribly wrong from there. But I have to be perfectly honest with you - if you have read this book can you please tell me what happens at the end? I think I know what happened but I cannot be sure and it has repeatedly confused me. Anyways, the book is brilliantly written and will definitely remind you partly of John Ford's "Tis Pity She's A Whore".
Conclusion
We all know that he wrote Lolita and really, I didn't like that book as much as I enjoyed these three I have listed. I know everyone likes Lolita, but could you please read my three favourites as well? They are highly underrated.
About the Creator
Film and Writing (M.A)
150K+ Reads on Vocal
IG: @AnnieApproximately
Pronouns: (she/her/hers)
Reader insights
Be the first to share your insights about this piece.
Add your insights