2020: My Year in Books
After a few years away from books, 2020 was a good reading year for me.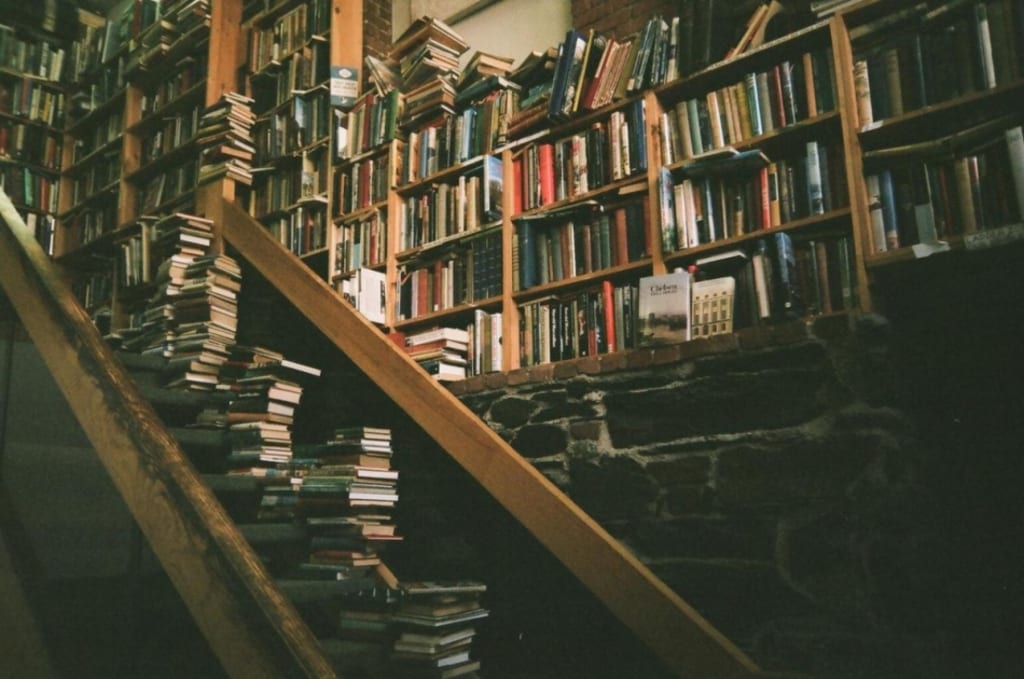 https://www.quirkbooks.com/sites/default/files/styles/blog_detail_featured_image/public/editor_uploads/original/shelves_0.jpg?itok=pqt9qKLE
When I was growing up, I used to spend hours and hours a day reading. The summers in between school years was where I really thrived; I would plow through book after book, staying up all hours of the night reading. I ended up reading 53 books in one single summer break.
When I wasn't reading books for school, I was reading for fun, something my parents and siblings never really understood. I loved the sense of adventure books held- that is, it always felt like I was the one going on the adventures and facing the challenges that the main characters were. Sometimes, the trials and tribulations the characters in the books were facing were better than what was happening in my reality, so the books were an educational source of escapism.
Back in 2016, during the summer before I started college, I had gotten a concussion while at work. After that, reading was very tough for me and I struggled even looking at text messages on my phone. I was in the middle of Finders Keepers by Stephen King when I was concussed, and to this day, I still haven't gone back to read it.
Starting college and struggling to read was not a good combination, but I persevered and ended up needing to get glasses and that helped tremendously. It was really quite upsetting when doing something you love to do causes you to get awful headaches.
Finally, in February of this year, I finished the first novel I had read in close to four years, and little did I know, that one book was the beginning of my reading revival.
My 2020 in Books: A List of Books I Read (no real spoilers ahead!)
1. City of Girls by Elizabeth Gilbert; 480 pages
I loved this book; the writing style was elegant and the subject was intriguing. It was set during one of my favorite times in American history, the 1940s. The book helped me discover things about myself, and renewed my love for reading.
2. A Court of Thorns and Roses by Sarah J. Maas; 448 pages
The first of the three books by Maas I read, and one I have heard so much about due to my many Young Adult Literature courses, I finally began the journey through the books. At times, it was a bit hard to follow along, but the story was very interesting and the concept, unique. This novel instilled in me a severe hatred for the phrase "I let out a breath I didn't know I was holding."
3. A Court of Mist and Fury by Sarah J. Maas; 656 pages
Some of the writing in this book was even cringier than in the first, but the story stayed just as intriguing as its predecessor. I blew through this one faster than I thought I could; clearly some of the generic, overused phrases couldn't stop me from devouring the story.
4. A Court of Wings and Ruin by Sarah J. Maas; 736 pages
The last of Maas' books that I read this year, and a thrilling conclusion to the previous two novels, I could not get enough. There were twists and turns, and I was pretty stressed at times. I loved this story as much as the others, even if those same overused lines still held their place in this novel too.
5. Home Before Dark by Riley Sager; 400 pages
Sager's novels have always sounded like stories I would enjoy, and this year, I finally started reading them. Haunted house stories were never my kind of thing, however, this was a take that I found very interesting. The plot twists that happened were quite unexpected. I really enjoy stories that keep me on my toes, and this novel certainly did that.
6. Final Girls by Riley Sager; 352 pages
Once I read Home Before Dark, I couldn't wait to read one of Sager's other stories. The way Sager writes keeps me so entranced, eagerly awaiting the next chapter, next page, and even the next sentence. I couldn't figure out how the story was going to end, and the last few pages of this story blew my mind. This one was my favorite out of the three Sager books I read this year.
7. The Last Time I Lied by Riley Sager; 400 pages
Once again, Sager has written a winner. This one wasn't quite as twisty as Final Girls, but it still left me at the edge of my seat while reading. Sager has a very distinct writing style- both in how he writes and in the way he structures his stories. I kept trying to figure out how the story would end based on my experiences with the other two novels, but I was still left shocked at the end.
8. Where the Crawdads Sing by Delia Owens; 384 pages
This book was the most beautifully written book I think I have ever read. The story progresses slowly, with major emphasis on the scenery and all the naturalistic elements of a march. It truly felt as though I was on a slow boat ride through the marshes on the coast of North Carolina; serene, beautiful, and so relaxing. Even so, the story still managed to build such tension and unrest, especially towards the end. The last few chapters were such a sharp contrast from the rest of the book- yet it worked so incredibly well. I am confident I will read this story several times over.
9. Dark Matter by Blake Crouch; 352 pages
If you're looking for something science-heavy and mind-boggling, this book is for you. There were passages that I had to read over and over again to grasp what it was trying to convey. After a few quick google searches, things were clarified and I was continuing, fascinated by the topics that Crouch was bringing to life. It was a challenging read, but I enjoyed almost every minute. If I could change one thing, it would be removing the horrid overuse of the word 'brownstone.' Every time the word popped up again, I audibly groaned. That's the one thing that would keep me from ever reading the book again.
10. Harry Potter and the Sorcerer's Stone by J.K. Rowling; 309 pages
As an avid reader when I was younger, you'd think I would have read the Harry Potter series way back then. I just never really thought about it until this year. I plowed through this one faster that I imagined I could, and had to wait for the second to be delivered. The writing was very clear and easy to understand; you could tell it was geared towards a younger audience. It was very easy to imagine myself reading this back in elementary school and I was very excited to keep reading the series.
11. Harry Potter and the Chamber of Secrets by J.K. Rowling; 341 pages
I actually remember having read small passages of this at some point throughout my life, so I was excited to read the entirety of the story. Having seen all the movies multiple times, I was really excited to find out any differences between the novels and the films, and this one was very similar. I enjoyed this one a lot too, even though Professor Lockhart is one of the most insufferabklle characters in the series.
12. Harry Potter and the Prisoner of Azkaban by J.K. Rowling; 448 pages
I enjoyed this book more than the film version, which isn't surprising as I almost always prefer novels. The writing improves a lot throughout the series; the writing seems to grow more complex and almost "age" with Harry and the audience of readers which is something I admire and really love about the books.
13. Harry Potter and the Goblet of Fire by J.K. Rowling; 752 pages
This movie was my favorite for a long time, and the book is incredible too. The ending of the movie version of this one always freaked me out, and the book did nothing less. I was so excited to read this one and I think here was when I realized I was finally reading stories from my childhood.
14. Harry Potter and the Order of the Phoenix by J.K. Rowling; 869 pages
My fiancé had told me this was his favorite book so I was really excited to read it. I couldn't really remember a whole lot about the movie, so the book was almost a new experience. This was a rollercoaster of a book, and definitely had some sad moments, but I loved it just as much as the other ones.
15. Harry Potter and the Half-Blood Prince by J.K. Rowling; 652 pages
This story was tied with Chamber of Secrets for my favorite installment of the series. It felt like a slower progressing book that the previous ones, however, I felt that was necessary to both show the process for winning over Professor Slughorn and to build up for the last book.
16. Harry Potter and the Deathly Hallows by J.K. Rowling; 784 pages
The epic conclusion to the Harry Potter series brought about a feeling of triumph for finally reading and finishing a story that I had grown up with and had been meaning to read for so long. Turning that last page was such a bittersweet feeling, and I would gladly read the series again any day.
I can't wait to see what new reads 2021 brings, and I really hope that I read more than 16 books, especially when a few years ago, I was reading way more than that in just a few months. My 'to be read' pile keeps growing and growing, so I am really hoping I can read everything I want to and diversify the genres that I read. I'm always on the hunt for new books, despite the Mount Everest sized TBR pile I already have.
Follow me on twitter (@hailyk24) or instagram (@haily.king99) so we can chat about books and swap recommendations!