2020 Is The Year Of The Superwomen
Get ready for 'Black Widow', 'Wonder Woman 1984', and more!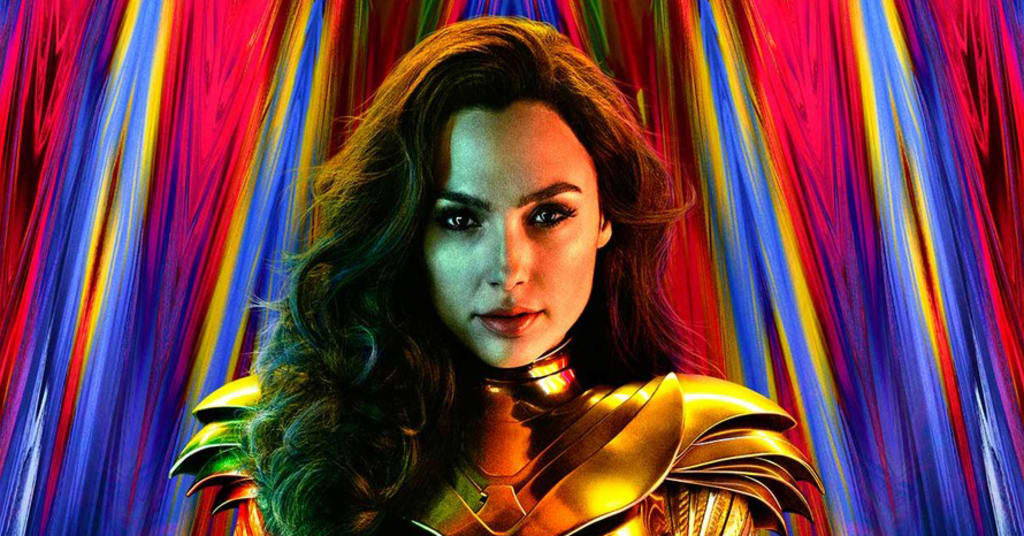 Diana Prince returns in 'Wonder Woman 1984' Credit: DC
2019 was a big year for female heroes. Captain Marvel burst onto the big screen for the first time, Black Widow made a heroic sacrifice, Rey became a Skywalker, and Wanda Maximoff made sure Thanos knew exactly who she was.
2020 looks to be a good year for Superwomen on an even larger scale, as a number of female-lead projects, from both Marvel and DC, are set to hit our screens.
Birds Of Prey (And The Fantabulous Emancipation Of One Harley Quinn)
After a not so amicable break-up with The Joker, Harley Quinn attempts to turn over a new leaf, becoming a vigilante. Through an unexpected series of events, Harley becomes a member of a brand-new vigilante team, consisting of Helena Bertinelli (aka Huntress), Dinah Lance (The Black Canary), police officer Renee' Montoya, and young thief Cassandra Cain. The unlikely group have all been marked for death by the crime-lord Black Mask, leading Harley to suggest that they work together to bring him down.
Fans of Margot Robbie's Harley Quinn are excited to see the character in her first big screen appearance since Suicide Squad, and her development into the anti-hero she is destined to become now that she has left The Joker's influence.
Birds Of Prey hits theatres on February 7.
Black Widow
Set between the events of Captain America: Civil War and Avengers: Infinity War, Black Widow follows Natasha Romanoff as she returns home to Russia to deal with unfinished business from her past in the Red Room. Luckily, she isn't alone. Natasha teams up with fellow Black Widows Yelena Belova and Melina Vostakoff, as well as the Red Guardian, Russia's answer to Captain America.
After playing such a big supporting role in the MCU for so long, it will be great to see Natasha take centre stage in Black Widow. Star Scarlett Johansson had this to say about the film:
"It's an opportunity to show this character as a woman who has come into her own and is making independent and active choices for herself, while being in a dark place where she's got no one to call and nowhere to go."
The film is set to be released on May 1.
Wonder Woman 1984
In this sequel, Diana Prince is reunited with her love Steve Trevor, who was believed dead after the events of the first Wonder Woman film. Unfortunately, Diana has little time to enjoy Steve's miraculous return, as she must deal with villainous businessman Maxwell Lord, and her former friend Barbara Ann Minerva/Cheetah, an archaeologist who becomes imbued with cheetah-like abilities.
Wonder Woman is the best of the DCEU films so far by quite a wide margin. With most of the same team involved, it's a good chance they'll be able to build on that success with Wonder Woman 1984, hitting theatres on June 5.
WandaVision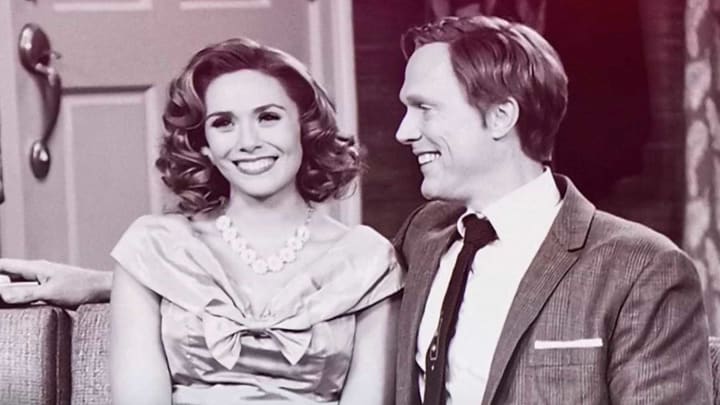 One of a slew of MCU-linked TV series set to premiere on the Disney + streaming service, little is known about the main plot of WandaVision so far. We know that Vision will some how be resurrected, it will explore how Wanda Maximoff comes to be known as the Scarlet Witch, the first few episodes will be an homage to 50s sitcoms, and that the events of the series will tie in to the upcoming film Doctor Strange In The Multiverse Of Madness. WandaVision will also feature the appearance of an adult Monica Rambeau, and Darcy Lewis, last seen in Thor: The Dark World.
The Scarlet Witch is one of the most complicated characters in the history of Marvel Comics, and many fans are excited to see her getting the screen-time she needs to be explored properly.
The Eternals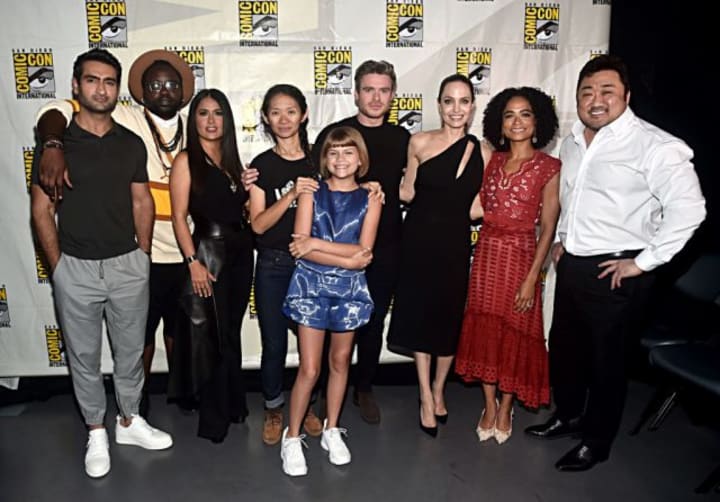 The Eternals are a group of immortal alien beings who have secretly lived on Earth for seven thousand years. Sometime after the universe-altering events of Avengers: Endgame, the Eternals must unite to keep their evil counterparts, The Deviants, from destroying humanity.
While The Eternals are a mostly male group in the comics, a few characters have been gender-flipped for the film to increase diversity in the cast. The Eternals' leader Ajak, known for his/her wisdom will be played by Salma Hayek, while The Walking Dead actress Lauren Ridloff will play Makkari, an Eternal with super speed. Makkari will also become the MCU's first deaf hero, reflecting Ridloff's real-life status as a member of the deaf community.
2020 is shaping up to be a great year not just for Superwomen, but Superhero fans in general, with plenty of great content to look forward to.
Happy viewing, super-fans!