20 Books of 2020 (Pt.17)
321-340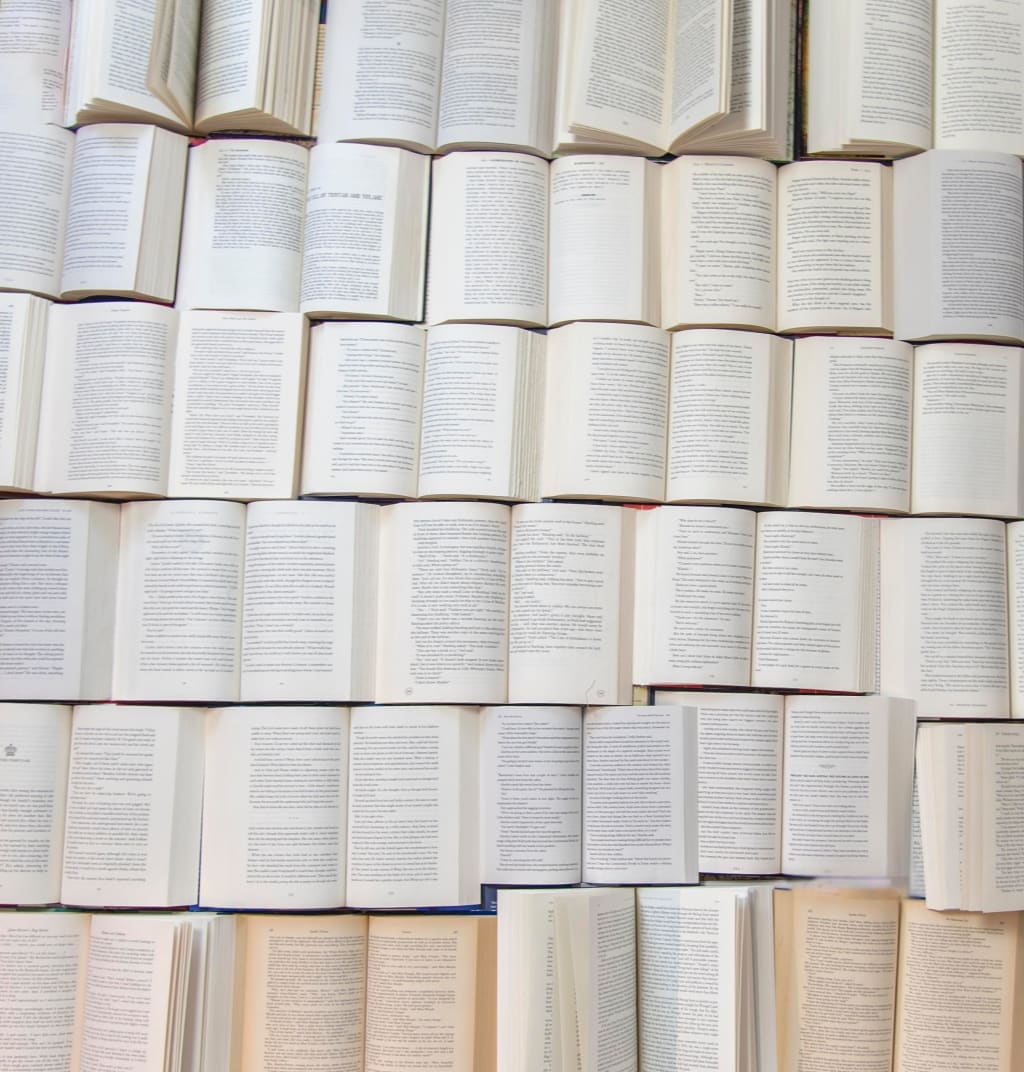 I think you know by now that because of this lockdown, I've been doing far more reading than normal. This means that unfortunately, I'm reading books faster than I can write my articles. But, fortunately enough for me, I've got more time to write the articles - but less time to write them because I'm reading so quickly. I guess I had the same amount of time as before therefore. That's depressing.
Other things I've been doing apart from just reading though include baking. I love to bake. I bake cakes, bread, biscuits etc. and to be perfectly honest, I used to do it a lot before lockdown as well. Normally, I do most of my baking around the Christmas season because I love the flavours that are used in Christmas baking and winter. Another thing I've been doing is obviously, writing. I like writing my articles and so, I've been trying to write more but seriously, it's difficult. I volunteer at a charity now and so, I unfortunately don't spend a lot of time on my laptop.
I'm trying to keep up with my reading the most though because as long as I do that, I won't go insane. I normally get up super early in the morning, around 3-4am and then, I read until about 9am or 10am. Yes, I like to read in the morning and in the evening. Those for me, are the best times - you have to find the best times for you. They're not the same for everyone.
Let's move on to the list then - here's part 17 and these are the numbers 321 through to 340. I hope you enjoy it and get some reading inspiration from it too!
321-330
321. The Reddening by Adam Nevill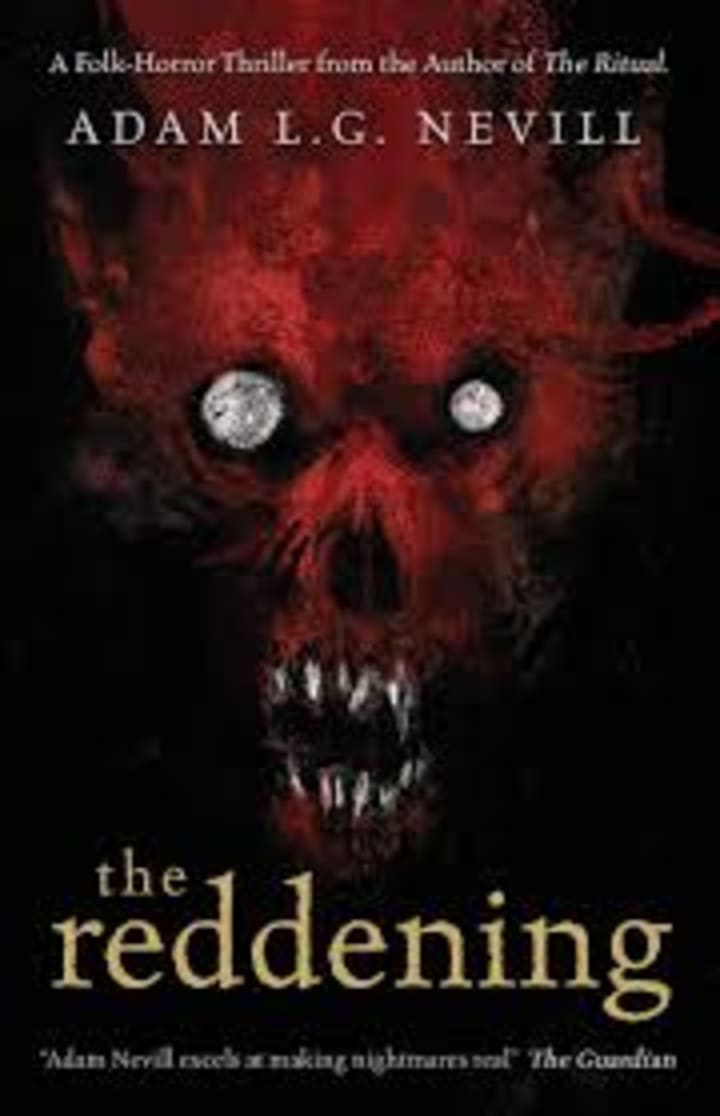 I have already read his book "The Ritual" and I had also watched the film because I was so impressed with the book. However, when it came to this book, I didn't feel the same way. This one had quite a convoluted storyline, it wasn't as simplistic and atmospheric as the last one by him I read. The storyline being so complex meant that it took away from what was the real horror (which I'm not spoiling here!). However, Adam Nevill is quite good at atmosphere. I was very atmospheric from the 'Origin' chapter all the way to the grand finale. Be that as it may, the atmosphere can get lost amongst understanding the story. It is very well written, but it just isn't as good as "The Ritual".
322. Beyond the Sea by Paul Lynch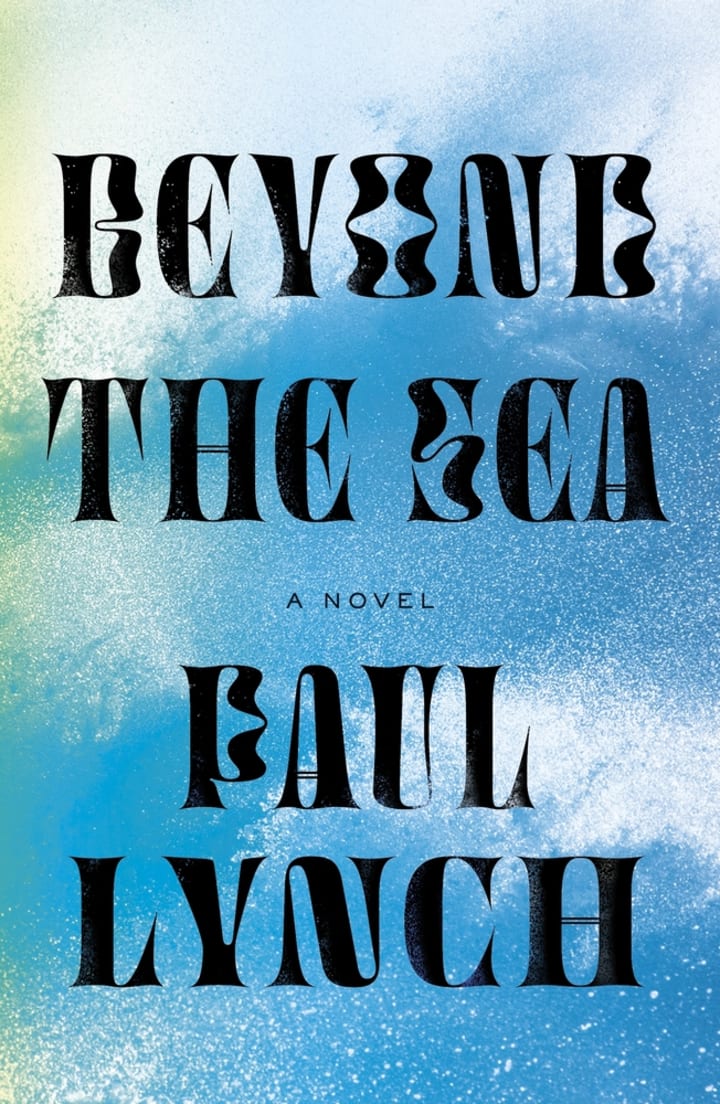 Am I really that predictable? Maybe I am. I like books about the sea, getting lost at sea, troubles upon the sea and the fascination and fear about the sea. I just like books that have something to do with someone being out at sea. This is about a South American fishing village and a storm out at sea. It's a brilliant exploration of culture and the richness and vibrance, yet the simplicity of village life in that particular location. But, as you know, the main thing I loved about it is the adrift nature of the people out at sea. The survival instincts kicking in and the way they fall in and out of love with the ocean ahead of them.
323. The Other Name by Jon Fosse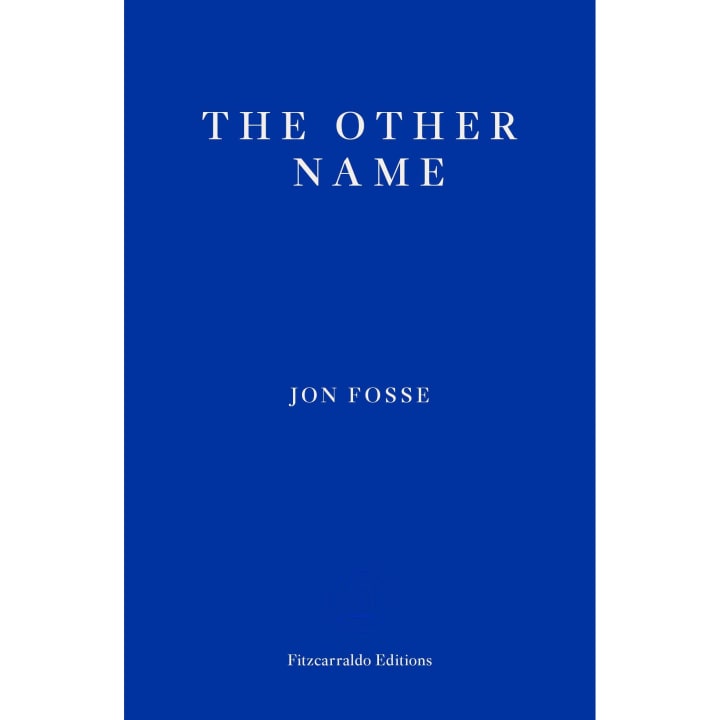 Think of this book as a Norwegian Ulysses mixed with a Marquez novel. The style of the book is very James Joyce with its long, wordy sentences on the human condition and vast explorations of the mind, experiences and deep relations of being a person. But, then again it is like a Marquez novel in its language. It is written beautifully with the flair of someone who clearly knows what they want to say. The language on emotion especially has something raw and deep about it - it takes apart the emotion and feeds it to you bit by bit. It knows what you're expecting. This is actually one of those rare and brilliant books that you really don't see written this well anymore.
324. Celestial Bodies by Jokha Alharthi
Ever wanted to know what it is like to live in a family drama of an Omani extended family? Yeah, me too. This book reminded me of "The Thorn Birds" because it is this wide drama in which people tell each other certain things on a need-to-know basis, otherwise they keep secrets to themselves. Marriages that start of contented, turn sour. Children that want to know how their parent really died are left with no answers. I think the part that stood out the most to me in the book is when the girl is told her father has died and she screams at the top of her lungs. It is written amazingly. This totally deserved every win it got for anything. It is a brilliant, vibrant and emotional book that will move you.
325. The Shape of the Ruins by Juan Gabriel Vasquez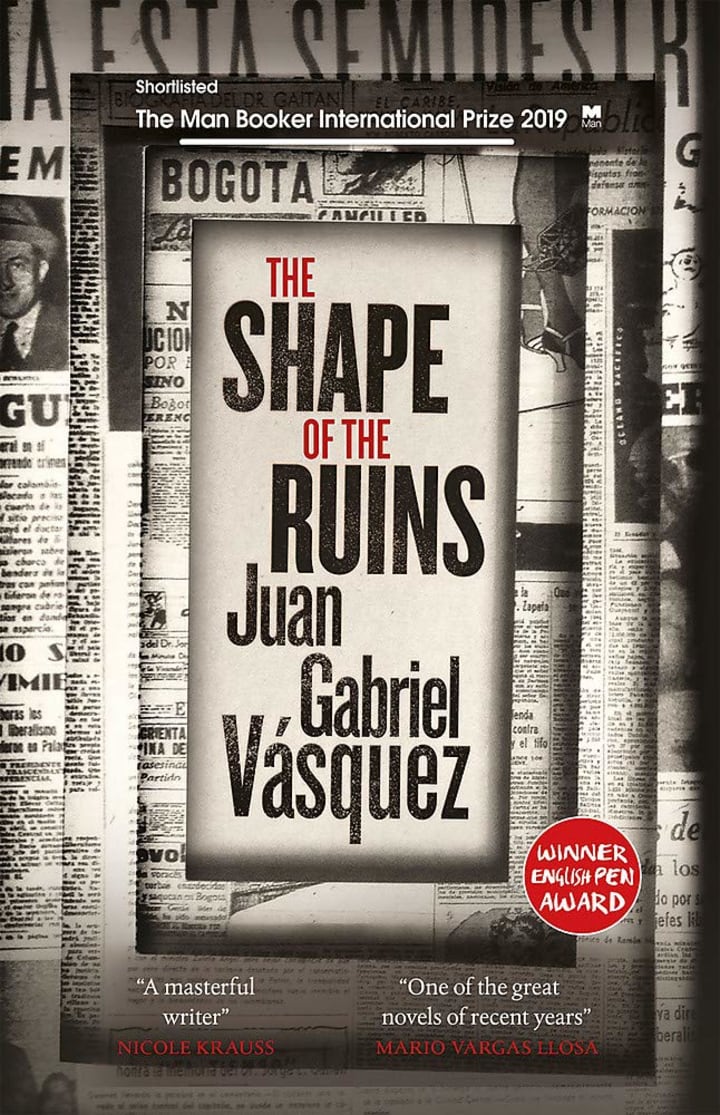 A grand mixture between fact and fiction, this book caught me by surprise and I thought about why I had never even heard of it before. It's about an assassination that literally shook the living shit out of Columbia and then, it goes into more details about the protagonist, more things about modern Columbia, more things about the story of how Columbia now came to be and what it's built on. This man is searching for the meaning to this assassination, looking at why Marquez stated that the public killed this man in order to keep the real murderer under wraps. There is something incredible about this book and the wording is so brilliant and secretive. It's an amazing novel, an absolute masterpiece.
326. The Remainder by Alia Trabucco Zeran
I have read a fair amount of Chilean literature in my time and seriously, this concept was very, very good. However, it wasn't written in the best of ways or it wasn't translated very well. I thought the book itself could've been more emotional as it was dealing with children. This book was not really (I will say) translated very well but I hope that more translations will come out in the future. In my experience with Chilean literature, I don't think that this translation that I read really did it justice because of the blandness of the language. Chilean literature is normally coated with this turbulence that pushes the emotional force of the novel forwards. I know that is there with this novel and so, I cannot believe in the translation unfortunately. It just isn't that good.
327. The Year of the Death of Ricardo Reis by Jose Saramago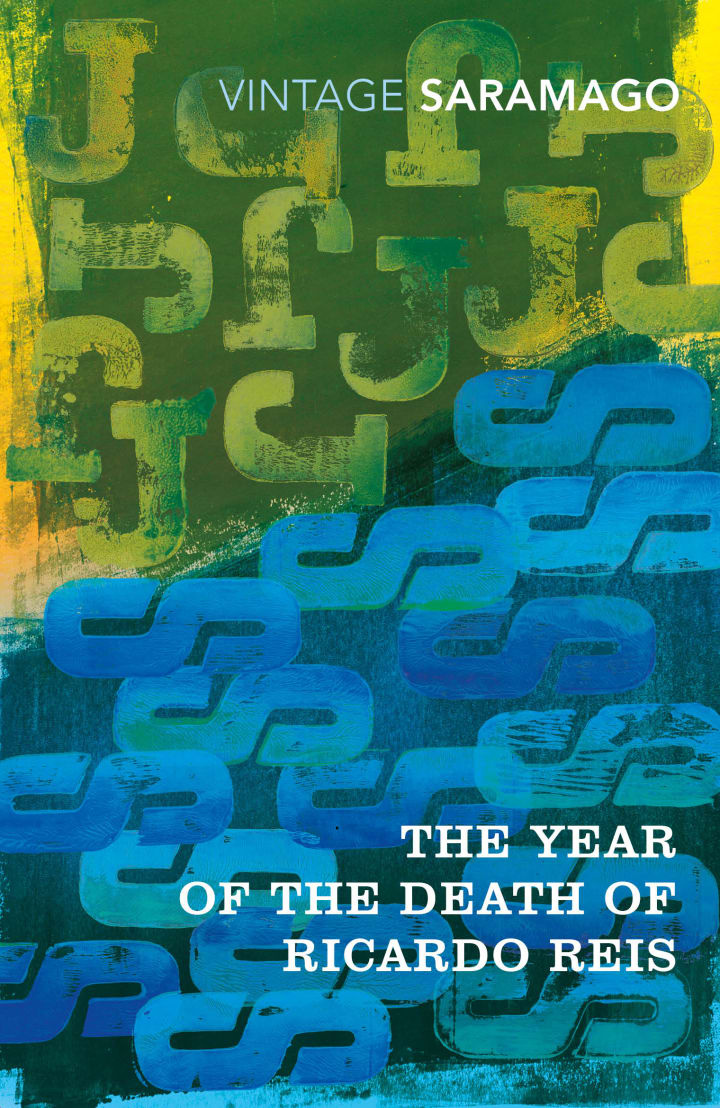 This book reminded me of "The Death of Ivan Illyich" by Leo Tolstoy because of the way that the book is worded. It goes from being an existential crisis to this dark and brooding temptation of a novel that deals with the densest contemplations of human nature. I thought about this book for a long while after I read it because it was so dark and intense, but then again I know wisely that Jose Saramago can't really write anything happy. He is the king of human tragedy and he always twists it into something surreal and hyper-emotional. The state of being in this novel is the most important and though it reads like a crossover between Tolstoy's book and "Under the Volcano" - there is something timelessly Saramago about it. It is that constant wave, that undertone of repressive sadness.
328. The Spirit by Thomas Page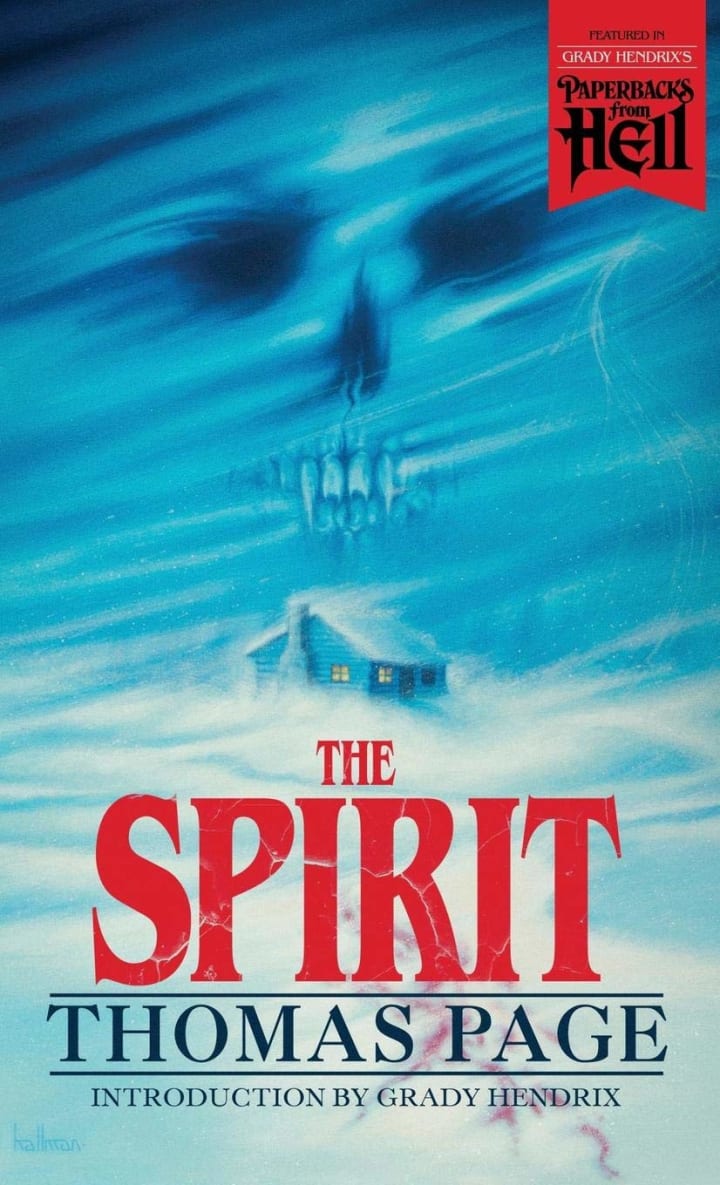 This book was pretty amazing. Now, I love horror but I recently discovered this one and I bought it as one of the random books of the week I buy by an author I have never heard of. It turned out to be a book about this monster-type creature that bites the head off this guy's friend. Then, the guy (Raymond Jason) goes to prove the monster exists whilst this Indian is also looking for his name from a spirit creature, who also happens to be the monster. There's a twist in the tale though and you will never see it coming. It is absolutely mind-bending. For a horror novel of the 70s/80s, it is actually very very clever. Not many horror novels from that era severely impress me, but this one has.
329. The Happy Man by Eric C Higgs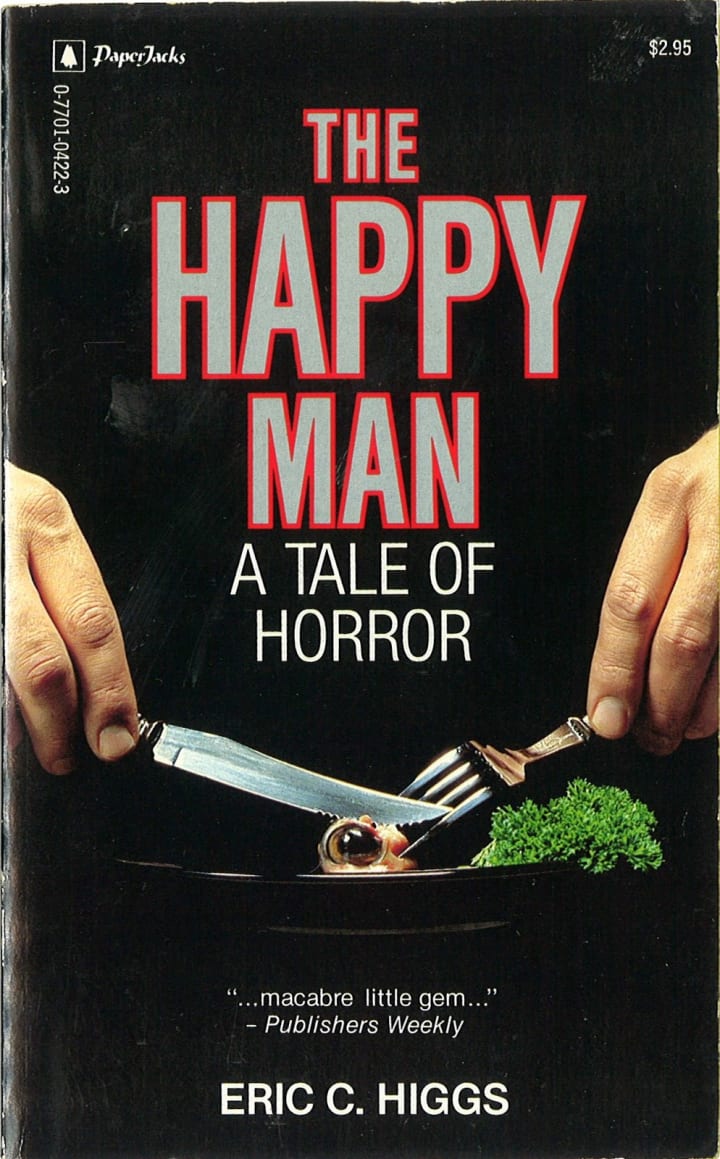 This book was pretty twisted. Unfortunately, you do actually guess what's going on from the very beginning but there is a massive twist that you will never see coming. This book reads like a cross between "American Psycho" and the short stories of Hemingway. It doesn't have a lot of heavy description but that does not compromise the atmosphere. Overall it is well written. However, it does start in a very odd place and end in a very odd place so I can only think it's trying to use shock value to draw you in. I'm not sure whether I liked that or not but it worked for this particular book. It's short and it's simplistic. But that doesn't mean that it won't creep you out.
330. The Housekeeper and the Professor by Yoko Ogawa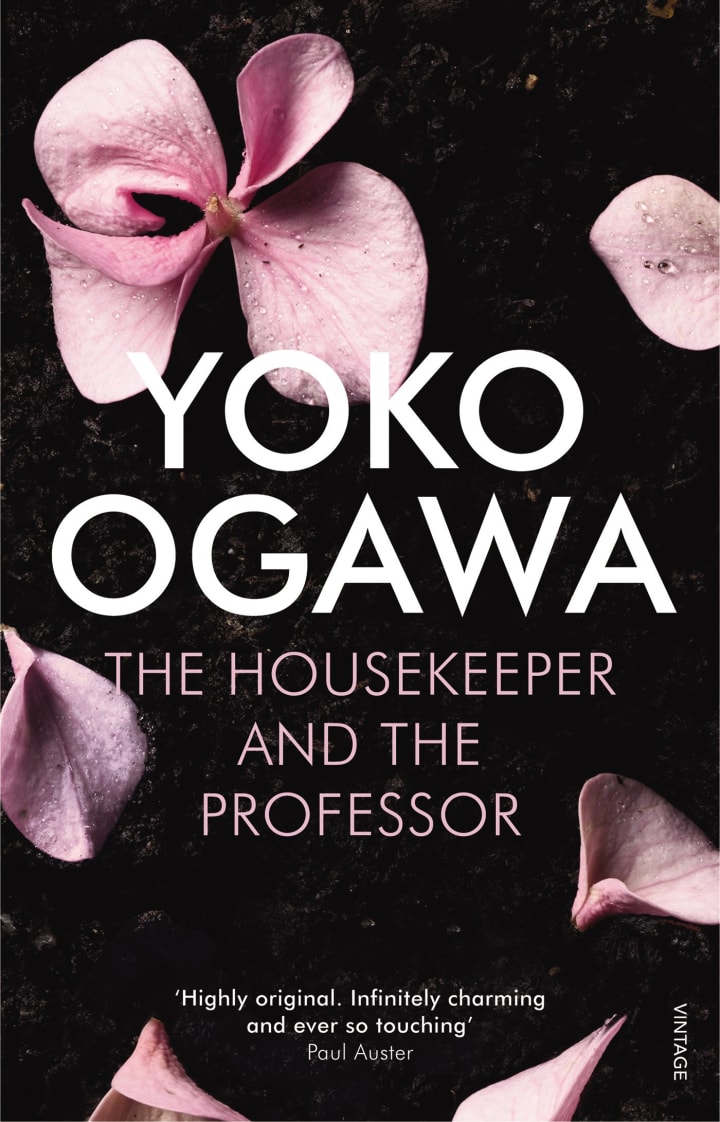 This book was both typical and atypical for Ogawa's literary career. Allow me to explain. In terms of the twisted and highly emotive storyline which is actually very mundane in situation there are clear hints of the influence of Yukio Mishima, Junichiro Tanazaki and Yasunari Kawabata. The emotional tragedy and the heart-breaking realism in feeling shows that incredibly clearly. This is completely atypical for Ogawa given the fact that in "Revenge", the writing is very coarse and almost raw with break-neck atmosphere. It is a story of great darkness and yet, always retains an almost satirical aspect to it. When it comes to typical Ogawa, the plot itself is very typical. We get a number of side stories, back stories and sub plots that change our POV of the character in question. These shape characters as the novel progresses.
331-340
331. The Question Mark by Muriel Jaeger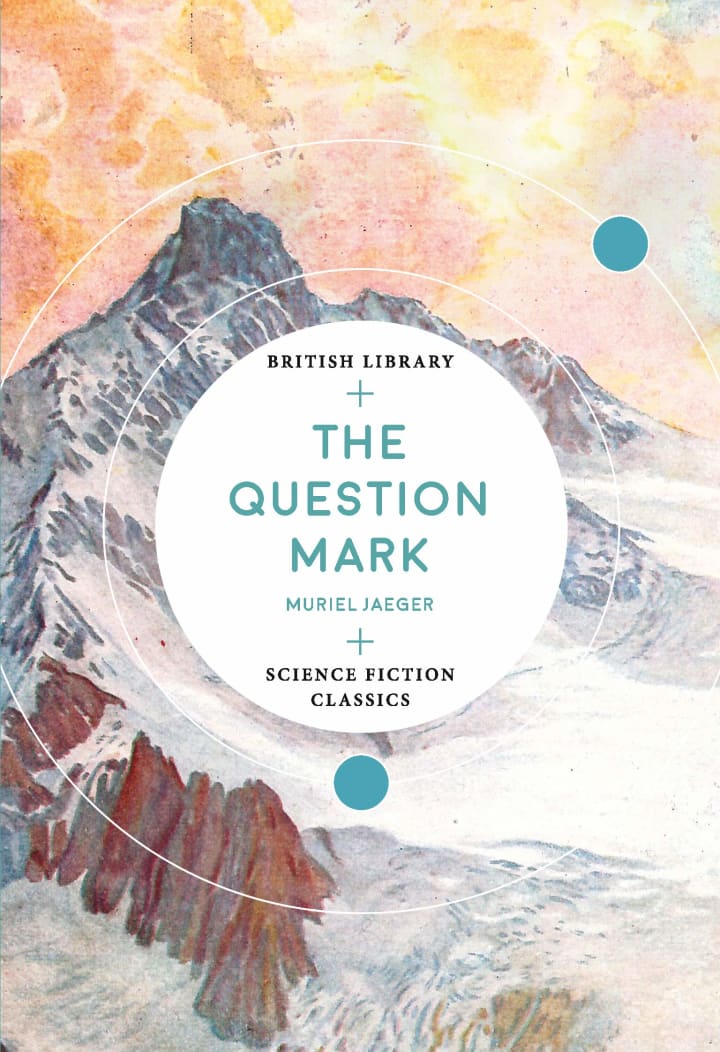 This book, I have to admit, I didn't' really enjoy the storyline of. Not because it wasn't any good or I thought that it was underdeveloped, but because I thought it was basically cookie-cutter dystopia. The characterisation was pretty good though - I got a lot of information about the character 'Guy'. I initially learnt that he was discontented with his own life and even down to his parents, he has a lot to complain about. However, I felt like a lot of the characterisation compromised the atmosphere. I didn't feel inside the book, I felt like I was constantly standing outside. Be that as it may, it was well written for what it was - I'm not going to put the writing down in any way.
332. The Tribe by Bari Wood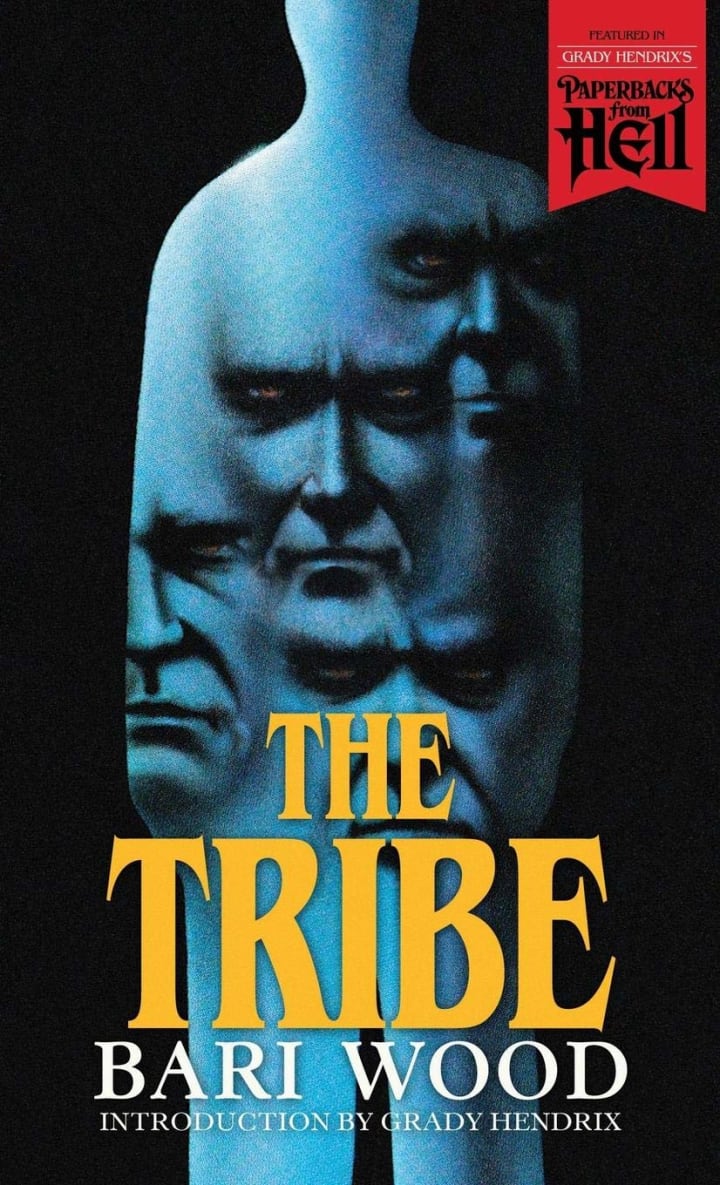 I first of all thought that this was going to be yet another cheap story of violence and shock value, but that wasn't what it was at all. The beginning is a bit strange because there is a heavy amount of anti-semitism that sort of has a major impact over what you tend to think of the time changes in the story. Even though the racial discrimination of some characters, it does actually have a place in the story and does play a role in telling you about what happens. However, I don't think this story was as well written as some of the others of the Paperbacks from Hell series. It doesn't draw you in, it just makes you hate certain characters and their moral values. This is done until the shock twist in which you are not really in part with the story's cast anyway. I was on the fence about it.
333. The Good Man Jesus and the Scoundrel Christ by Philip Pullman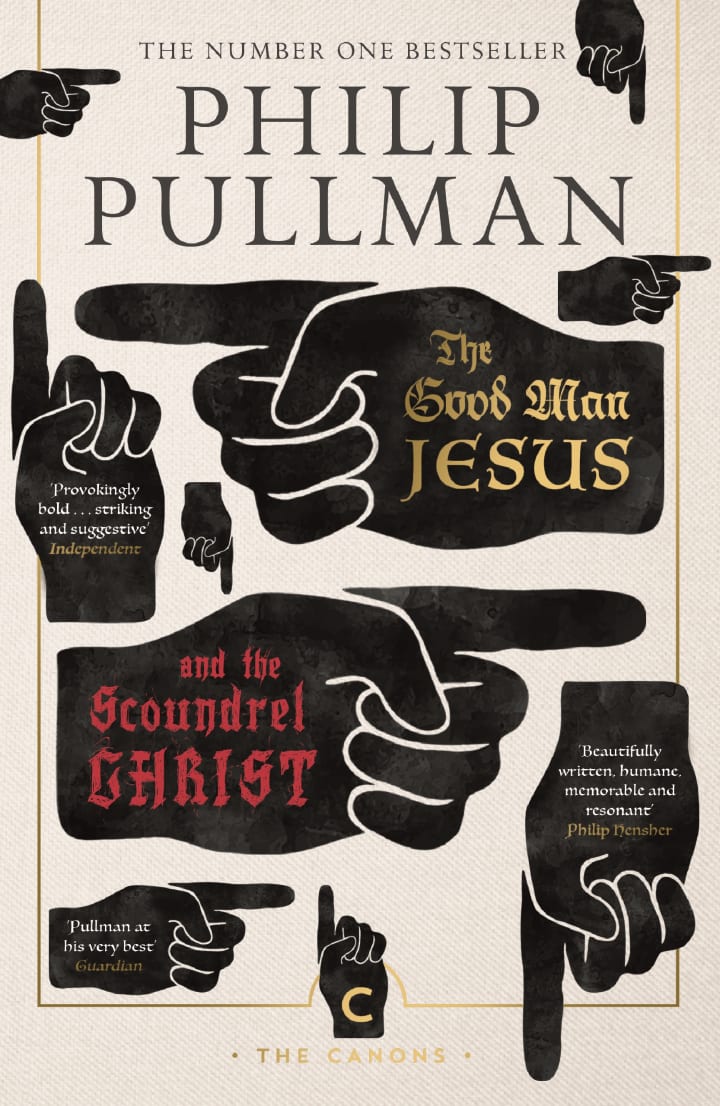 When I was a child, I loved the series His Dark Materials by Philip Pullman and well, I've been waiting an awful long time to read this ever since I found the book some two or three years' ago. The reason I didn't read it was simply because I just didn't get around to it. It was brilliant. I loved the very beginning when it takes this strange take on Mary's history and then goes through the birth of John and Jesus. As the story moves along, you get this foreboding and this strange impending doom. It's just so amazingly good.
334. Animalia by Jean-Baptiste del Amo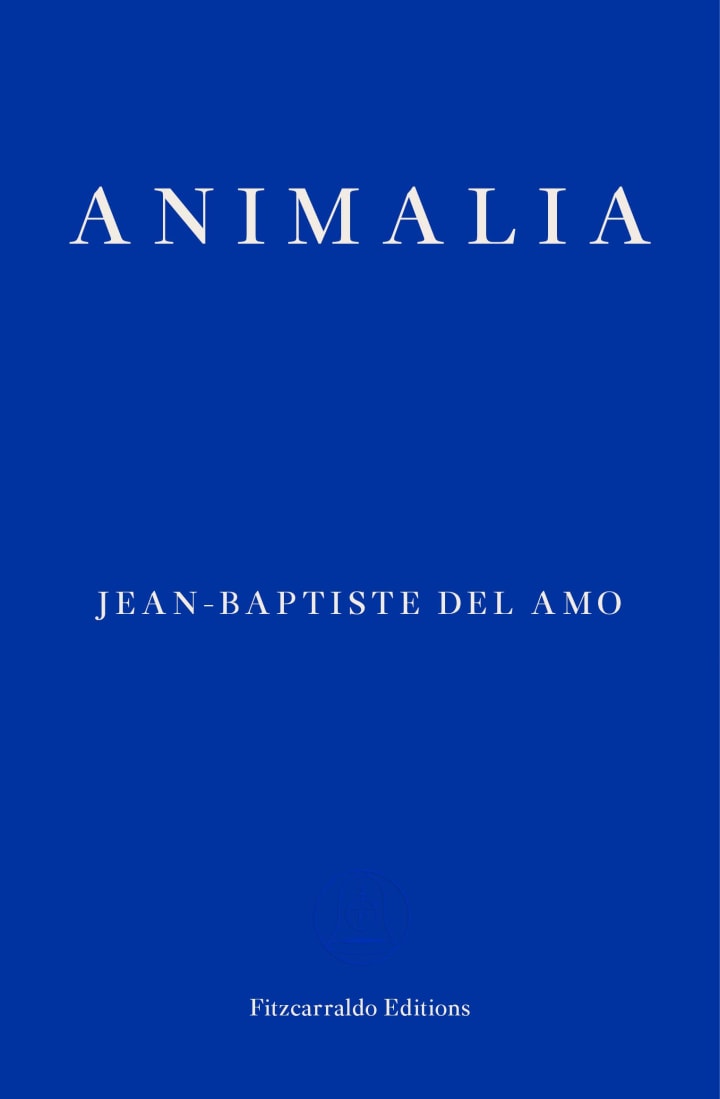 Think of this book as a cross between the moving family drama and intense deathly presence of religion in Isabel Allende's The House of the Spirits, the communication disorder of Colleen McCullough's The Thorn Birds, certain aspects of abstract language contained in Ulysses and the southern gothic vibe of Faulkner's Absalom, Absalom! Yes, that's very accurate I think. It's a wonderful book about a family that lives on a farm and are very, very poor. Eleanor has a closeness to her family even though they are distant in terms of emotion and when her father dies, it is one of the most heart-wrenching things in the whole book. The book moves through the first World War and then, when it's all over, we get a glimpse of the 80s in which Jerome runs the farm and something is seriously wrong with Henri. It's a brilliant novel and one of the only Southern Gothic French Novels I've ever read. An instant classic and one I won't stop thinking about for a long, long time.
335. Compass by Mathias Enard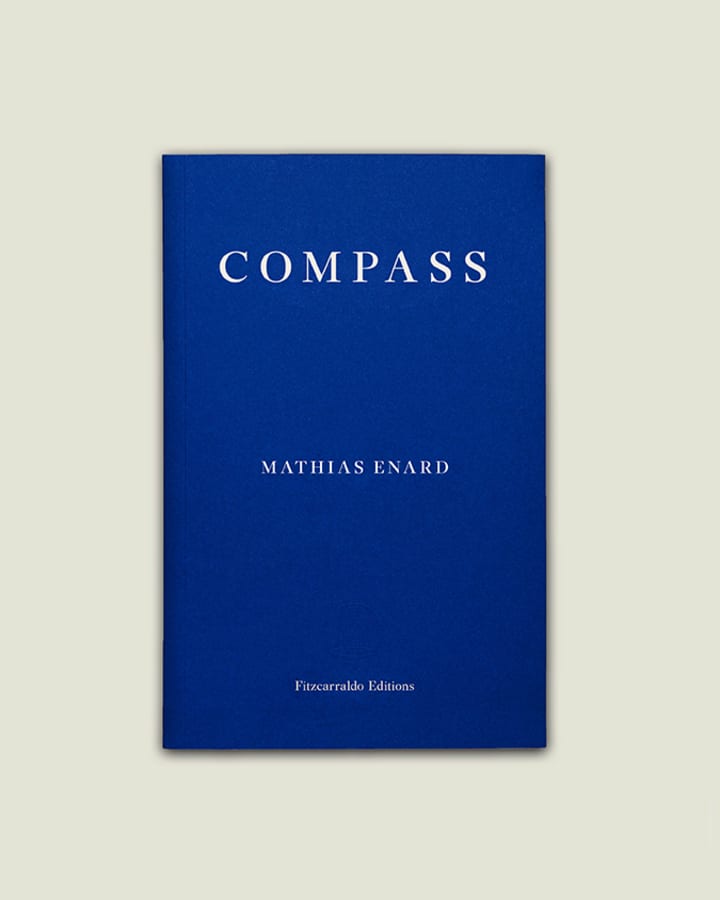 When I first heard about this book, I didn't think much of it. I thought it was going to be one of those Jean Valjean deathbed confession books, but it wasn't. It was more like reading a psychological horror novel. It takes you through the mind of this insomniac who is also apparently scared of everything existential - including non-existence itself. This man is a musician with an unspecified illness that is quickly killing him and he has to get his story out before the day is done. Each chapter is a set of various timings and hours, it is a brilliant concept and amazingly written. It has a flair and a definite concern for the defeated and dying. It's one beautiful hell of a book.
336. Annie John by Jamaica Kincaid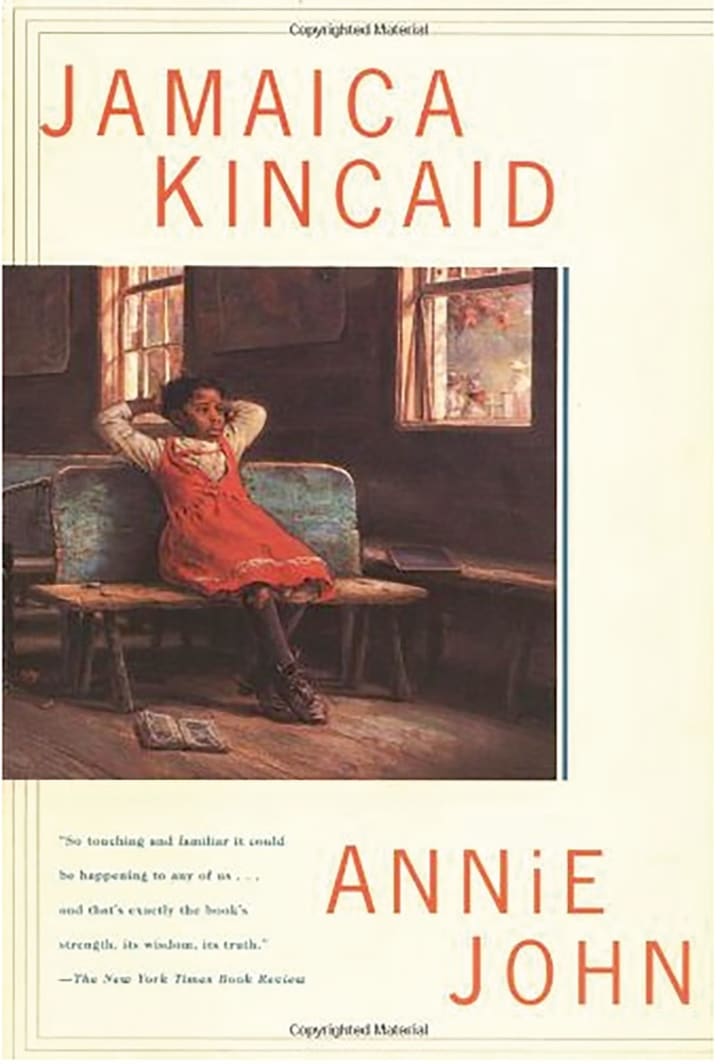 I remember reading Charlotte Bronte's Jane Eyre and feeling the exact same way about this book that I felt about that one. This is a strange bildungsroman in which Annie has a confrontation on various occasions with her parents. She gets sick for months on end, wishes her mother was dead, finds a friend in a girl called Gwen, migrates and so much more. This is one coming of age story that is written absolutely beautifully. It starts off with Annie John's fascination with death and dying and how nobody she knows has died however, she has known people who know people who have died. She goes to funerals and turns up to see bodies of those she doesn't know. There is also a part where she pictures her mother in a rotting coffin at her feet - that was very, very strange indeed.
337. Boyhood by JM Coetzee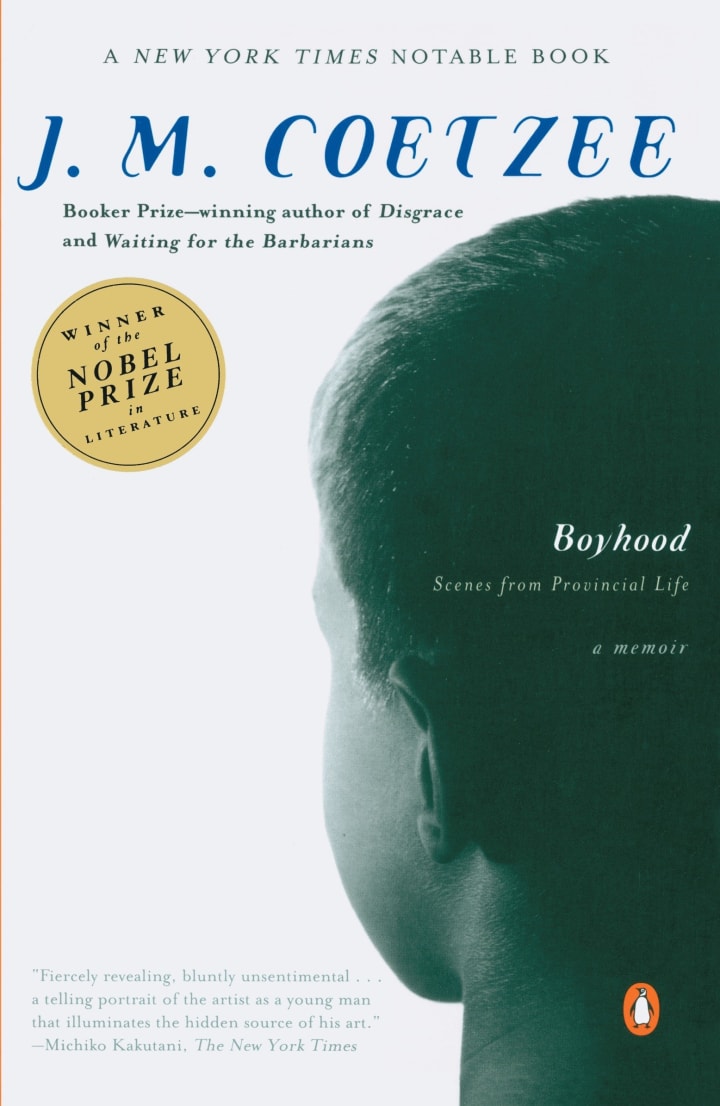 This book is exactly what it says on the cover: blunt. Coetzee's books are always dark and inventive with a clear coarseness that makes you shiver. But this one is completely different. It reads like a dark James Joyce novel without all the flowery stuff involved. I was reading it and thinking about what state of mind Coetzee had to be in to choose to write this and whether most of this stuff ever actually happened, how much of it was true and whether this had any impact on to how the book is written. The character gets great grades in his classes, but his psychological state is anything but regular and constant. The emotion is great in the novel even though there aren't long descriptions. It is existential, symbolistic and has a great amount of turbulence and power.
338. Lost Illusions by Honore de Balzac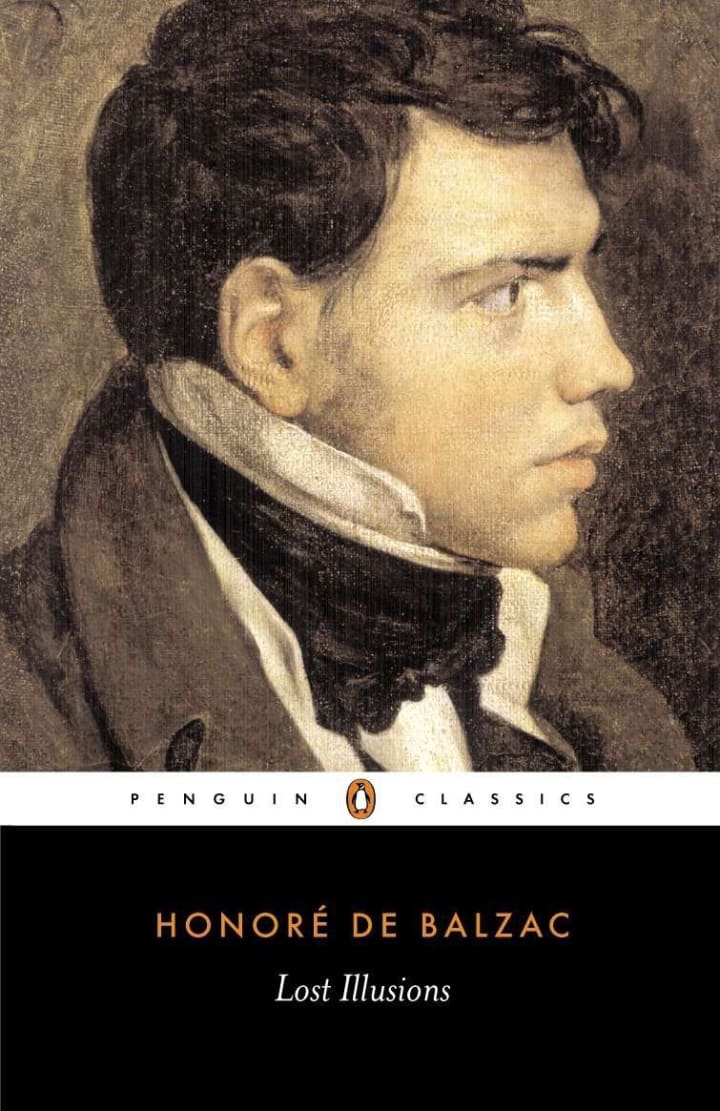 A tale of friendship, deception and so much more, I need to tell you an anecdote to begin with though. I first read Balzac when I was in school and I couldn't stand him. This is the first time I've read a book by Balzac in almost ten years and I have seriously changed my mind. I understand all the nuances relating to journalism, to duplicity and the fact that everyone is just trying to make it for themselves and doesn't really care about the next person. From the references to religion and the strange characterisation, Balzac really let it all out in this one. It's a brilliantly critical book of the times and industries he lived and worked in.
339. All My Puny Sorrows by Miriam Toews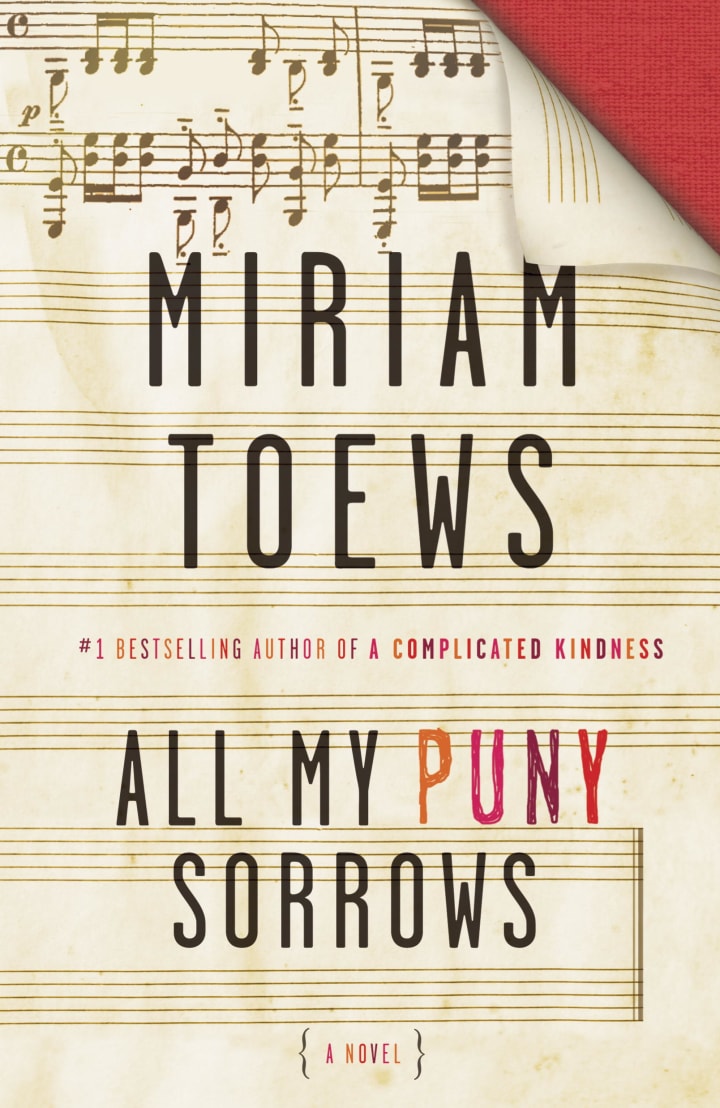 If I were to say that this book was funny then I would be lying. Even though it's supposed to be slightly humorous and relatable in certain areas, I never once found it funny. It's about a girl and her sister, Elf. Elf plays the piano like nobody can, she does concerts and is a straight-A student looking for scholarships and fame, fortune etc. but she is incredibly unhappy and nobody can figure out why. She has inherited this act of mutism from her father by which she goes long periods without talking. After this, she tries to take her own life and the sister, also the narrator, almost breaks down in the midst of the story. Friends come in and out of their lives but nobody feels real except for Elf. Elf is the epitome of the human condition in which we search to be remembered for something spectacular at the expense of feeling ourselves at all. It's a brilliant and beautifully tragic book with some legendary characterisation of the amazing Elf.
340. House of Stone by Novuyo Rosa Tshuma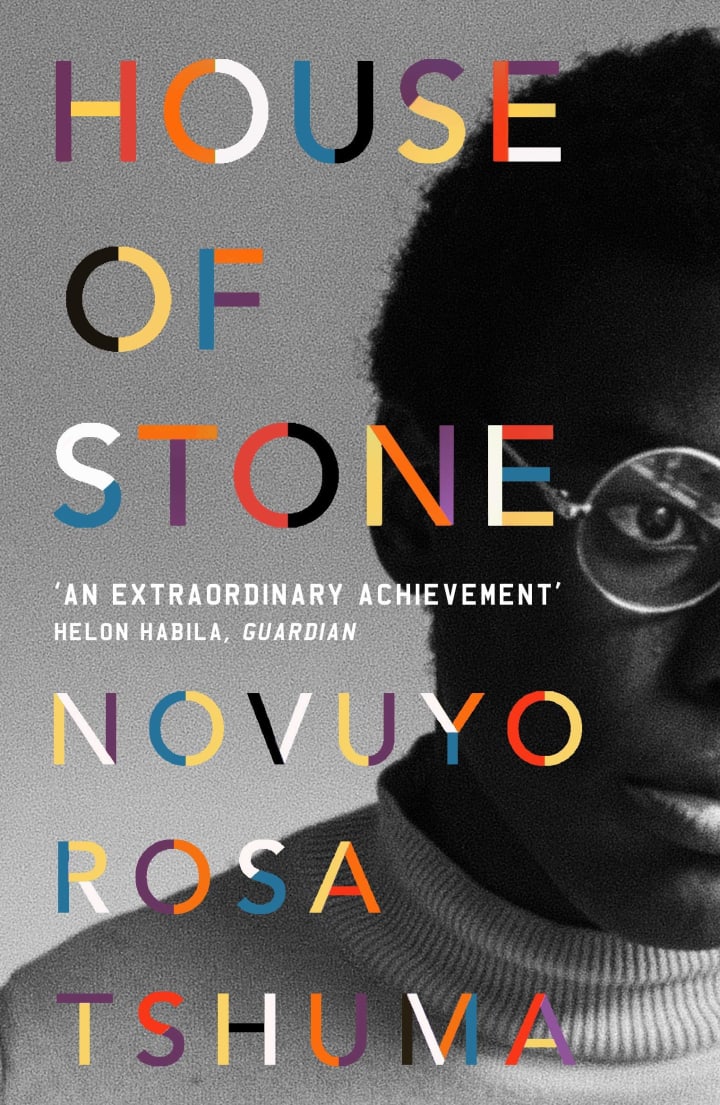 This book was absolutely heart-breaking. It's about a seventeen-year-old boy who goes missing and his parents hope he hasn't been killed. The lodger in their house, also their surrogate son, seems to know more about the missing boy's predicament than meets the eye. However, in the painful stake about the boy's future, he must look into the father's past. As he searches the father's past he finds a man on the edge of Zimbabwean history, a freedom fight and a call to duty. He also finds an impossible love story, things about his real parents and yet, he reveals the boy's real predicament in various bits and pieces. The first of which is whether he escaped from the police car. Written beautifully, this book is a masterpiece of genealogy and a brilliant story.
literature
Film and Writing (M.A)
125K+ Reads on Vocal
IG: @AnnieApproximately
Pronouns: (she/her/hers)