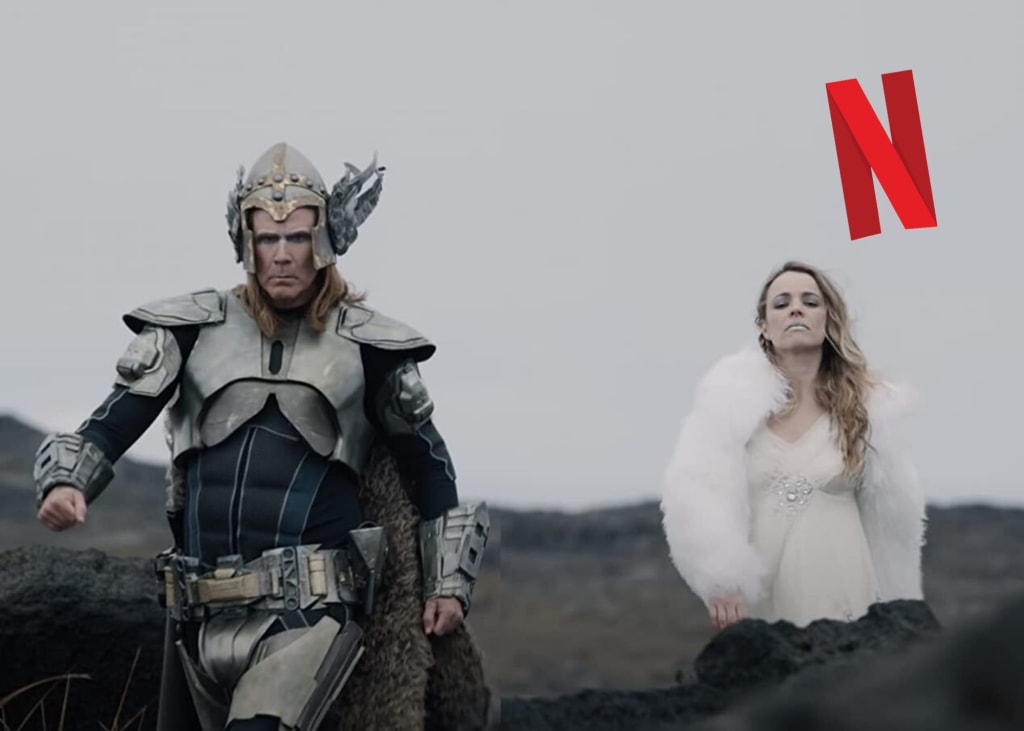 I don't know about you, but I ran out of stuff to watch on Netflix a long time ago and now I am almost completely dependent on new releases. If you are struggling as much as I am then my best advice is re-watch favorites and lower expectations for new content. In the mean time, here are a few new releases that should help those stuck in quarantine. Stay safe out there and whenever possible, stay indoors.
Featured Recommendation - Eurovision

1. Fuller House: The Farewell Season
"In a continuation of Full House (1987), D.J. Fuller is a mother of three young boys and is a recent widow. D.J.'s sister Stephanie, her best friend Kimmy and Kimmy's teenage daughter all move in to help raise her sons. The house is now a lot fuller" - IMDb
The last season of Fuller House was released onto Netflix on June 2, 2020.
2. Spelling the Dream
"Chronicle of the ups and downs of four Indian-American students as they compete to realize their dream of winning the iconic tournament." - IMDb
This Netflix exclusive documentary was released onto Netflix on June 3, 2020 .
3. True: Rainbow Rescue
"True and Bartleby travel to the other side of the Neverending Rainbow to bring back Dillydally - a brave explorer who's the Rainbow King's best friend." - IMDb
A Netflix original kid's show that was released onto Netflix on June 2, 2020.
4. Can You Hear Me? / M'entends-tu?
"'M'entends-tu?' is a dramatic comedy that plunges us into the unusual daily life of Ada, Fabiola and Carolanne, three long-time friends from the midst of poverty." - IMDb
The first season was released on June 4th.
5. Reality Z
"A zombie apocalypse that imprisons participants and producers of a reality show called Olimpo, The House of the Gods. The studio becomes a shelter for those who seek salvation in Rio de Janeiro where chaos and hopelessness begin to rule." - IMDb
The first season was released on June 10th
6. One Take
"Members of Thai girl group BNK48 share the ups and downs of preparing for the 6th Single Senbatsu General Election." - IMDb
One Take was released on June 18th
7. Floor is Lava
"Teams compete to navigate rooms flooded with lava by leaping from chairs, hanging from curtains and swinging from chandeliers." - IMDb
Floor is Lava was released on June 19th
8. Eurovision Song Contest: The Story of Fire Saga
"When aspiring musicians Lars and Sigrit are given the opportunity to represent their country at the world's biggest song competition, they finally have a chance to prove that any dream worth having is a dream worth fighting for." - IMDb
Eurovision Song Contest: The Story of Fire Saga will be released on Netflix June 26th.
9. Dark
"A family saga with a supernatural twist, set in a German town, where the disappearance of two young children exposes the relationships among four families." - IMDb
The third season will be released onto Netflix on June 27th.
10. BNA
"In the 21st century, where the existence of humanoid animals that have been living in the darkness for centuries have been revealed to the world. One day, Michiru, who was a normal high-school student, suddenly turns into a tanuki person; running away, she seeks refuge in Anima City, a place set up for humanoid animals to be able to live as themselves. While there, Michiru encounters a wolf person, Shirou Ogami, who goes on to investigate why she became a humanoid animal, and in the process gets mixed up in even stranger events." - IMDb
The first season will be released onto Netflix on June 3oth.
Thank You!
I hope this article helped you find your new show on Netflix. If you loved what you read than check out my other articles here on Vocal. If you really loved what you read send a 1 time tip, the support will make sure that more articles like this are coming your way!
Work Cited
Kain, Erik. "Here's Everything Coming To Netflix - And Everything Leaving - In June 2020." Forbes, Forbes Magazine, 31 May 2020, www.forbes.com/sites/erikkain/2020/05/31/heres-everything-coming-to-netflix---and-everything-leaving---in-june-2020/#1591cbfb4e49.
"Ratings and Reviews for New Movies and TV Shows.", IMDb.com, www.imdb.com/.
Rotten Tomatoes: Movies | TV Shows | Movie Trailers ... https://www.rottentomatoes.com/.
"Unlimited Movies, TV Shows, and More." Netflix, www.netflix.com/.
"What's Coming to Netflix in June 2020." What's on Netflix, 23 June 2020, www.whats-on-netflix.com/coming-soon/whats-coming-to-netflix-in-june-2020-06-19/.