10 Incredibly Underrated Movies Everyone Should Watch Pt. 2
Don't miss out on these movies, they're worth their run-time.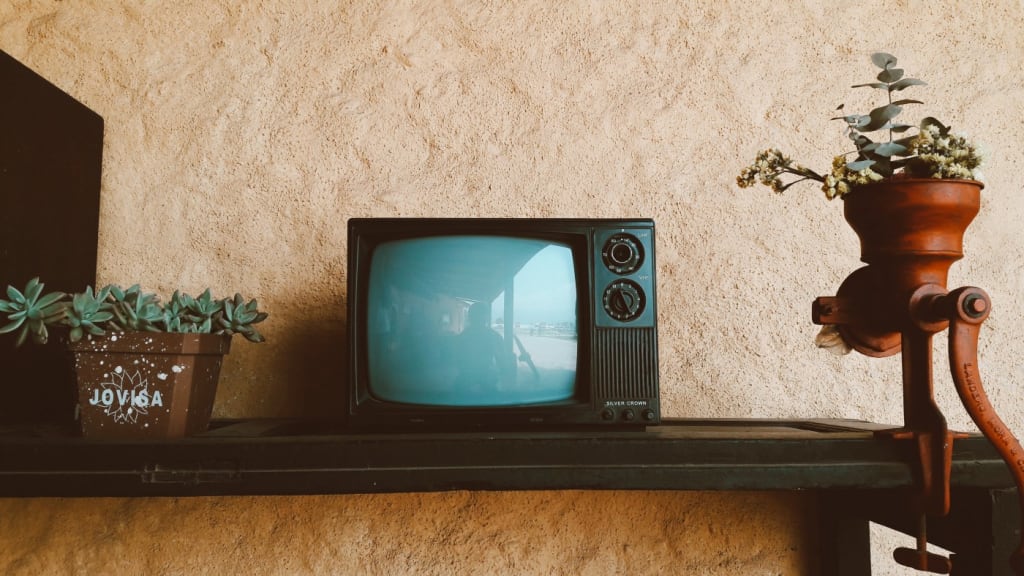 Image by Stephen Monterroso on Unsplash
A list of 10 movies I recommend you check out on your next movie night. Let me know if you've seen any of these flicks, and let me know of any movies you'd recommend!
1. Prisoners (2013)
Prisoners stars Jake Gyllenhaal, Hugh Jackman, Terrence Howard, Viola Davis, and Maria Bello and it's directed by Denis Villeneuve. It follows two families that come together over Thanksgiving dinner, and after dinner, neither family can find either of their daughter's anywhere. Both sets of parents are irate trying to find out where the girls were taken, who kidnapped them and whether they're alive. Jake Gyllenhaal plays the detective, and Jackman is the protective father who is at his wit's end trying to find his daughter.
What I found so impressive about Prisoners (besides everything about the film) is how utterly captivating and engrossing it was to watch from the outset. From the film's initial moments until the closing credits, this movie sucked me in and held me glued to the screen from beginning to end. The plot of this movie is not one we haven't seen before—but it's how Villeneuve directed it, the cinematography and pacing of the film that feels incredibly tense and gives Prisoners a lasting impression, and makes it a cinematic experience to remember. Everything from the performances to the writing is top-rate, as is everything about it.
2. Green Book (2018)
Green Book is directed by Peter Farrelly and stars Viggo Mortenson, Mahershala Ali and Linda Cardellini. Green Book follows Italian-American, working-class bouncer (Mortenson) Tony Vallelonga and African-American world-renowned pianist (Ali) Don Shirley as the two forms an unlikely friendship road-tripping across the southern United States to Shirley's piano performances.
Green Book's title gets its name from 'The Negro Motorist Green Book,' which was a guidebook for African Americans during the Jim Crow period and listed places that accepted African-Americans into their stores and businesses. As Shirley's chauffeur, Vallelonga begins to see what it's like being black during the Jim Crow south. They stay at separate motels since it was unsafe for Shirley to stay where white people stayed. Don Shirley is a renowned classical and jazz pianist, he is refined and sophisticated, and he is class. He deals with grossly deplorable acts of racism and walks away with dignity, but watching it breaks your heart.
What I loved about Green Book is how it manages to be both digestible, a pleasure to watch and genuinely funny at times but still didn't depreciate the gravity of the subject or attempt to lighten it. I savoured every second of this film, and Mortenson and Ali are both phenomenal in their roles. If you have not seen Green Book, check it out.
3. Red Rocket (2021)
Red Rocket is directed by one of my favourite directors, Sam Baker (he directed The Florida Project, which I also loved, so you should watch that too.) Heads-up: Red Rocket is one of the more obscure movies on the list—I love it, but I can tell you right now this is not a movie for everyone.
Red Rocket stars Simon Rex as Mikey, a former porn star that returns to his hometown in rural Texas to his ex-wife's and begs her to let him stay there with her (and her mom) while he figures his stuff out. They let him stay under the condition that he helps out with house chores, expenses and so forth. Mikey bikes around town and flirts with a young doe-eyed teen and rants endlessly about his heyday porn-star days.
Sam Baker's movies follow people living on the fringes of society and are generally speaking lost souls. He has a way of bringing these slice-of-life films to fruition, but the lives he depicts are those that are downtrodden and world-weary, tired and desperate for a way out of their circumstances and onto better lives with less hardship. We've seen the run-down, low-budget motel living from Florida Project, and now we are in low-income rural Texas City, on the Gulf Coast. I love Sam Baker because his movies depict the realities and the lifestyles of so many people, and they never sugarcoat.
4. The Guilty (2018)
I'm not talking about the Jake Gyllenhaal/American remake of this movie (I haven't seen it,) but the original version from 2018 in Danish is spectacular and riveting. The Guilty is directed by Gustav Möller and stars Jakob Cedergren as Asger Holm, a police officer in Copenhagen assigned to desk work (after being on the field) and tasked with answering emergency phone calls made to the police station. One night on shift, he gets a call from a woman named Iben who is quiet and speaks in a hushed tone over the phone. She seems to be speaking to a child at the same time. Discreetly, Iben says she's been kidnapped, and it takes off from there.
The Guilty is suffocating and tense; it's a movie that doesn't let up. It's a 'bottle movie,' and the entire film is located in the police call center, so you feel the sense of being trapped (which mimics the state of Iben being held captive.) This movie has twists and turns that you won't expect, and the acting is A1. I totally recommend The Guilty if you're looking for a movie that will pull you in and keep you engrossed in its plot from beginning to end.
5. Minari (2020)
A gem of a film, Minari is directed by Lee Isaac Chung and stars Steven Yuen and Han Ye-ri. Minari is a semi-autobiographical story of Chung's own upbringing and experiences moving from South Korea to the rural United States in the 1980s. Minari is heartfelt. It portrays what immigrants go through in uprooting their lives and trying to settle down in a new and foreign place, where there is little familiarity and/or support. The wife and mother (played by Ye-ri) struggle with their decision to move and worry endlessly over their young son's heart condition.
This movie is just so sweet, and it's funny! The grandmother (Youn) in the movie is unforgettable, and her performance won her the Oscar for Best Supporting Actress in 2020. In fact, all of the performances in Minari are top-notch, and the little boy is adorable. Minari is worth the watch—if you haven't seen it.
6. Ingrid Goes West (2017)
Ingrid Goes West stars the side-splitting Aubrey Plaza as Ingrid and Elizabeth Olsen as Taylor Sloan. Taylor is a social media influencer that Ingrid comes to be consumed by and utterly obsessed with to an unhealthy and disturbing degree. Ingrid Goes West is a movie about stalking and being obsessed with the lives of social media influencers. It's a movie that pokes fun at the vacuous and empty existence of said influencers who do things for 'the gram' and appear as though they've got it all, despite being miserable the majority of the time. It's about the great lengths that certain people will go to in order to be accepted by these social circles and takes a critical look at the pseudo-stars who base their sense of self-worth on how many likes their Insta photos get.
An incisive critique of social media fetishism and idolatry, Ingrid Goes West is a hilarious and clever film that will keep you entertained the whole way through. Aubrey Plaza kills is hilarious as Ingrid, and talking about it makes me want to go rewatch it now, which I may do.
7. The Squid and The Whale (2005)
The Squid and The Whale is directed by Noah Baumbach and stars Laura Linney, Jeff Daniels and Jesse Eisenberg. The film follows a pretentious literary couple, a husband and wife living in Brooklyn, NY. They have two kids and are in the midst of getting a divorce. Said divorce gets ugly; kids are in the middle.
This movie is smart in a self-aware and self-deprecating way, which I appreciate. It's an honest look at what families and particularly children have to go through when families fall apart. These kids are put in uncomfortable and awkward positions, being forced to choose between both parents. Laura Linney is one of my favourite actresses, and this is Jeff Daniels' best performance that I've seen, and that's my opinion. He is an extraordinarily pretentious (and incredibly insecure) father and fledgling novelist. Jesse Eisenberg plays Jesse Eisenberg (not actually, he's the teen, but he's always Jesse Eisenberg to me.)
The Squid and The Whale could be described as depressing, but it's clever and has the Noah Baumbach flair (that's got elements of Wes Anderson,) though toned down. What I'm saying is that it works. I've seen this movie many times, I love it each time, and I recommend it (though I understand it might not work for everyone.)
8. The Founder (2016)
The Founder is a biographical drama based on the life of Ray Kroc, who purchased McDonald's in 1971. Kroc was the incumbent CEO of the golden arches from 1967-73. Directed by John Lee Hancock, The Founder stars Michael Keaton, Laura Dern, Nick Offerman, B.J. Novak and Linda Cardellini.
At the start of the movie, Kroc is down on his luck trying to no avail to sell milkshake machines to restaurants and diners. While on the road working as a hospitality-directed-travelling salesman, he stumbles across the first ever McDonald's restaurant run by the McDonald's brothers and immediately recognizes the opportunity and potential for what it is—a franchise!!!
Kroc is responsible for making the McDonald's that we know today, and watching how the conglomerate grew, what occurred for McDonald's to be what it is today is cut-throat, at times upsetting, but highly entertaining. What I especially enjoyed about The Founder was how realistic Ray Kroc was depicted and how the subtle digression of his morals plays into the growth of those golden arks. This movie is informative and entertaining and tells the story of McDonald's success that you likely had not known prior to watching (at least I hadn't.)
9. Brooklyn (2015)
Brooklyn is based on the novel of the same name by Colm Tóibín, is directed by John Crowley and stars the stellar Saoirse Ronan.
Set in the '50s, a young Irish woman moves to America where she knows no one and is absolutely terrified of leaving her life and family behind. She does not know when or if she will be able to go back to Ireland. Once she arrives in the States, she feels incredibly displaced and out of her element until she meets a man named Tony.
I'm not sure what exactly it was about this movie, but I loved each second. Saoirse Ronan elevates the film with her performance (she was nominated for a best actress I believe, though didn't win the Oscar.) This is not a loud movie, it's understated and subtle, and this works in its favour because it's emotionally hard-hitting and memorable. It's been a while since I've seen Brooklyn, though it's time I should sit down for a rewatch.
10. Maurice (1987)
Based on the novel of the same name by E.M. Forster, Maurice is directed by James Ivory and stars Hugh Grant and Rupert Graves. The movie takes place during the early 1900s and follows the title character: Maurice. Maurice is a student at Cambridge University, and there he meets fellow Cambridge student Clive Durham.
Maurice takes place at a time in history when being homosexual was counted as a criminal act. The novel (by Forster) dedicated the novel to 'A happier year.' Maurice has feelings for Clive that he cannot help or deny. Clive, on the other hand, is reluctant to admit that he shares those same feelings, or at least he is not yet comfortable (or ready) to acknowledge their reality. Maurice takes place at an atrocious time when people were denied their right to be the people they are. The characters intimately display their internal struggles and heavy emotions; it's like the original Brokeback Mountain, except it's in old England and not on a mountain. It's a reminder of how far we've come (in some regions of the world) and what many had to endure for us to get here (and there's more to go.)
This movie is hard to watch, and you may need tissues at your side. I highly recommend Maurice.
Thanks for reading, and let me know what you think of these movies (if you've seen them) or anything you'd recommend for me to watch! Appreciate you reading, and catch you in the next one!
About the Creator
Hi, I'm Dalia. A bit about me: 5-year-old, Philosophy Master's Graduate, Freelance Writer, Lifetime Reader & Aspiring Jeopardy Contestant. I started a thing called DalY Blogs: dalyblogs.com/ (not actually five.)
Reader insights
Be the first to share your insights about this piece.
Add your insights