10 Best TV Shows to Revive Right Now
'Blade,' 'Heil Honey, I'm Home,' and 'The Surreal Life' are just a few of our inspired choices for TV shows to revive.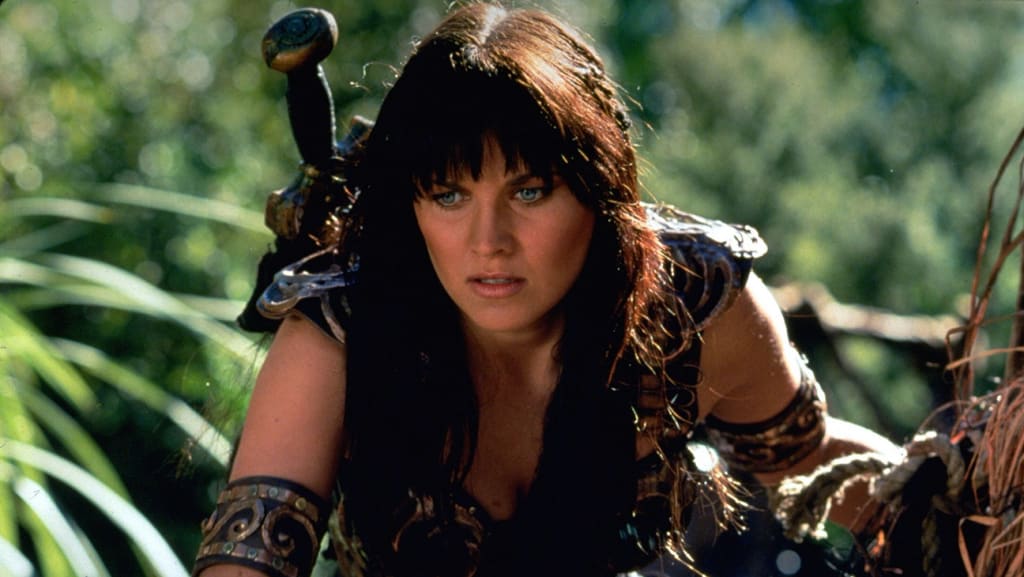 Move over Arrested Development and Pushing Daisies. If we're going to bring back a TV show after it's final season, we're going to be an executive producer that thinks outside the box! After all, if we're making the decisions, then we're going to pull the lever on something we really wanna see and, chances are, that's going to have a big budget and a sense of irony! So, here are our TV shows to revive. WE COMMAND IT!
Police Squad! was a show that was famously canceled because, as star Leslie Nielsen said, "In order to 'get it', viewers had to pay attention." Just watch this intro; every beat of it is a joke! This is Simpsons territory! Sure, the intro teaches TV viewers how to watch the show, but in 1982 audiences just weren't trained for shows like this. Now that we live in the future we're ready for another police procedural spoof, making Police Squad! one of our TV shows to revive.
Cop Rock: it's a musical police procedural from Stephen Bochco, creator of Hill Street Blues, which briefly aired in 1990. The songs are way better than the show deserves but they're also always funny whenever they start exactly because they're so much better than what the show deserves. "Let's Be Careful Out There" is belted out by a voice that rivals 80s rock bands like Bad Company, 38 Special, or Foghat. And the styles of music ranged from Prince-esq funk to Randy Newman piano ditties. Speaking of which, did you notice the piano in that debriefing?! Love it!
But Cop Rock! could totally work as one of the TV shows to revive! America is ready for it given the success of Crazy Ex-Girlfriend, James Corden's Carpool Karaoke, shows like Lip Sync Battle, and all those live musicals. Until then, we'll be falling down a Cop Rock YouTube rabbit hole.
Bring back Max Headroom! Throw Andy Serkis into a motion capture suit and let's make this one of the TV shows to revive! Serkis is probably in a mo-cap suit right now! Max Headroom captured the 80s aesthetic and, in a way, the 80s are back. President Sex Criminal is just an amped up, concentrated version of the racism and corruption that existed beneath the surface of the Reagan administration. And computers are an even bigger part of our lives than they were in the 80s. In those days they had Weird Science; in these days we live in Weird Science! So speed dial the man behind Supreme Leader Snoke and have him start hawking soda again and appearing on The Late Show. I'm sure Colbert will be game.
We don't need a show about Trump because Anthony Atamanuik's spot-on The President Show already has it covered. But Heil Honey I'm Home can be one of the TV shows to revive! Heil Honey was a British sitcom about Hitler and Eva Braun living next to a Jewish couple that only aired for a single episode.
Hitler mugs and talks directly to the camera, the show plays like a Marx Brothers movie, and it's laughably cringe inducing when Hitler lovingly puts his arms around Eva because he's still one of history's greatest monsters. If Roseanne can have supporters of Homeopathic Hitler, why not just give regular Hitler his own show?
Young people these days! They're finding cult programming and unedited nudity online any time of day. But back in the 90s, you had to stay up past 11pm and hope you caught a blurred out boob or peen on USA's Up All Night. From 1989 to 1998, Up All Night dominated the USA network's airwaves from 11pm to 5am. Low budget films, cult classics, and sexploitation films edited for TV were bookended by hosts Gilbert Gottfried and/or Rhonda Shear. There were even sketches filmed in front of a live studio audience! But it wasn't about the framing device as much as it was about discovering weird content you'd otherwise never see.
Rather than attempt this on on TV, streaming services like Netflix and Amazon could make this one of the TV shows to revive by curating content based on genre with hosts and sketches book ending films. It'd allow them to cultivate audiences based on taste while redeeming content that might otherwise fall by the wayside.
Blade is 50% vampire, 50% human, and 100% kick ass. In 1998, Blade was also one of the first superhero movies before a series of flubs delayed the genre's box office domination until Batman Begins and Iron Man brought superheroes back to life.
Blade was a financial success and spawned two sequels. And why not? It starred the über talented Wesley Snipes. Martial arts master, acting chops, and great looks; Snipes is the total package. Unfortunately, he had to do some time for tax evasion (a crime in and of itself considering that President Sex Criminal walks as a free man).
There was a Blade TV series staring the rapper Sticky Fingaz. It was canceled after 13 episodes. You already know what I'm suggesting: make Blade one of the TV shows to revive with Wesley Snipes. Netflix, the CW; Snipes will shine anywhere because he can do anything. You can even re-unite him with his White Men Can't Jump/ Money Train co-star Woody Harrelson. Yeah, your mind's salivating at the thought of it. Feel free to send royalty checks to Ben Kharakh 123 Ben Kharakh Ave Ben Kharakh, New Jersey.
Make Xena: Warrior Princess one of the TV shows to revive and make explicit the lesbian relationship that was so easily inferred from the dynamic of the Warrior Princess and her traveling companion Gabrielle. Xena Warrior Princess taught us some valuable life lessons, so it could easily continue that legacy. In a 2003 interview with Lesbian News, Lucy Lawless even said she believed her character and Gabrielle were married thanks to a series finale that found the two locked in a life-saving open mouthed kiss.
As of August 2017, NBC has said that they will not be reviving the series, but that doesn't mean some other streaming service couldn't gobble it up. And while there may be 5 reasons why the Xena reboot should stay dead, there are also plenty of reasons that the Warrior Princess could return for a limited run. Just keep Kevin "God's Not Dead" Sorbo away from it, no matter how disappointed he may be.
If you've been binge-watching Living Single on Hulu, which you probably have because it's one of the best shows on Hulu right now, then you might be thinking, "is this going to be one of the TV shows to revive?!" In an era when Will & Grace and Roseanne are getting revivals, why not Living Single?! But who said it's not?! That's right: on a Jan 2017 episode of Watch What Happens Live, Queen Latifah said that she was working on getting the show back on the air. And while some people think the show started to dip in the 5th season when there were repeat storylines and new cast additions, it's much easier to bring the original gang back together when 20 years have passed.
Can you imagine Superman doubting the validity of Barrack Obama's birth certificate, or arguing that there were, "some very fine people on both sides," at the Unite the Right rally in Charlottesville, Virginia? Well, if this is one of the TV shows to revive just cast Dean Cain as Superman. The star of Lois & Clark- The New Adventures of Superman is a registered Republican and endorsed Trump for president.
Making Superman defend indefensible positions would bring the absurdity of the Trump presidency to above-the-clouds heights. Every episode innocent civilians would be asking, "Why haven't you stopped President Sex Criminal?!", forcing Superman to have to take a stance on #MeToo. Superman would also have to take a position on how Trump uses Twitter to threaten North Koreans with nuclear genocide. "It's a bird; it's a plain; it's Superman undermining Trump's foreign policy!"
The Surreal Life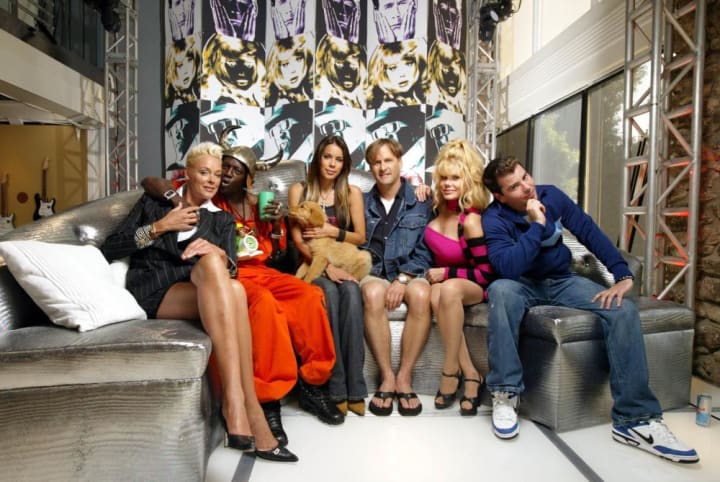 VH1 had a series of popular programs thanks to The Surreal Life, a Real World-style program that put together a crew of washed-up celebrities in a house. Mc Hammer, Tammy Faye Messner, Vanilla Ice, Omarosa Manigault, and many more were guests. The program lasted for 6 seasons and had popular spin-offs such as Flavor of Love, Rock of Love with Bret Michaels, and I Love Money. But the whole slew of celebreality shows more or less came to a screeching halt when a future murderer found his way onto one of the celebreality show's cast list.
Ryan Jenkins was a contestant on the program Megan Wants a Millionaire. He met a model named Jasmine Fiore and the two got married in Vegas. The two had an unhealthy relationship wherein Jenkins was physically abusive. Eventually, Jenkins murdered Fiore and mutilated her body in an attempt to avoid capture. The body was only identified as Fiore's thanks to her breast implant's serial numbers. Jenkins then fled to Canada where he committed suicide in a motel room.
This was over nine years ago! We can bring back The Surreal Life. There are still so many washed up celebrities we can put together in a house, many of them with white supremacist sympathies that are either surrogates for or advisers of President Sex Criminal. Can you imagine putting together former professional wrestler Bill Goldberg with Sebastian Gorka, the Islamophobic former Breitbart contributor with ties to an anti-Semitic Hungarian political group? The drama! This is one of the TV shows to revive for sure.
tv
About the author
Manic pixie dream goth. With appearances in Fortune, Vice, Gothamist, and McSweeney's.@benkharakh
Reader insights
Be the first to share your insights about this piece.
Add your insights