With 'Scalebound' Canceled, Is Capcom's PlayStation 4 Exclusive 'Deep Down' Next?
It was quite the shock when gamers found out 'Scalebound,' an anticipated game, had been canceled.

For many of us who snagged an Xbox One for impending games and exclusives like #Scalebound, it was quite the shock when we found our most anticipated game had been canceled. This Platinum Games title had been a long time coming and wasn't just one we had hoped to see when the console launched, but also a game that drew attention due to its massive dragons and fast-paced co-op action. It was a game that wore the Platinum Games trademark all over it, including the anime-style character with his combat prowess, just as we had seen with Nier: Automata.
The shelving of this game comes as a big hit for both Platinum Games and Xbox One owners, largely because we now depend on coming titles such as Halo Wars 2, Crackdown 3, Phantom Dust re-release, Sea of Thieves, and State of Decay 2 to make 2017 a good year. While Microsoft's stable of IP exclusives is currently in rough shape, there's one game we haven't heard about from Sony's side of things — Capcom's free-to-play title Deep Down, which was angled for release shortly after the console's launch back in 2013.
Unlike Scalebound, Deep Down has gone silent, with delay after delay in its open beta phase and the development team admitting the game was having issues from the beginning. They were struggling to develop the new hardware and continued to have issues with the game's engine. Capcom senior manager of consumer games development Teruki Miyashita told VideoGamer in 2015:
"We're still facing a ton of challenges. For starters, there's the whole process of developing games for the newest next-generation consoles. Every solution we came up with seemed to create more problems than it solved, so it has really been one step forward, two steps back the whole way.On top of all that, we had to tune up the servers for the online management aspects. We had a really hard time trying to develop a game that combined all the elements."
While all this sounds like standard teething problems, many of these issue play a large role in the game's overall critical systems. From network issues to processing to performance, it almost seems as if #Capcom's hopes of competing against Bandai Namco's Dark Souls is coming to an abrupt end. That leaves us with only one question for Capcom: What now?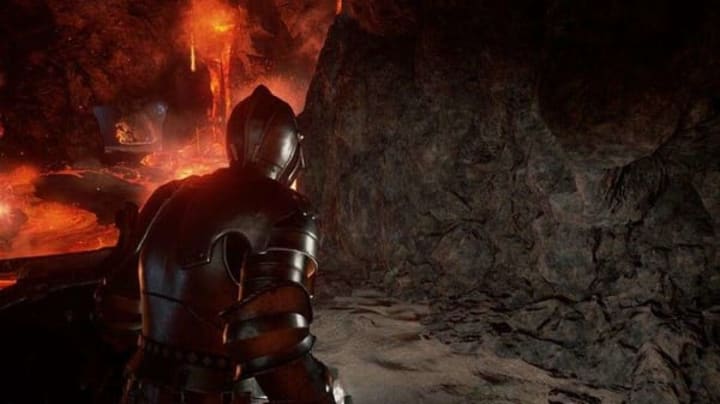 Will this game ever see the light of day, or will it suffer the same tragic fate as Scalebound? It seems our answer may come sooner than we think, as the team behind Deep Down was also the team behind both Resident Evil 5 and 6 — and Deep Down was initially well received by those who got to see it back in 2013.
If silence has taught us anything, it's that Deep Down could still very well be canceled and leave us quietly waiting instead for the upcoming games from famed #DarkSouls developer From Software.
new releases
About the author
A video games journalist and Content Creator. He has been featured on sites such as AppTrigger and MoviePilot. He's the president and editor-in-chief of the independent news publisher Blast Away the Game Review.
Reader insights
Be the first to share your insights about this piece.
Add your insights