Why does NBA 2K23 attract us?
It's only two months away from the release of NBA 2K23, and many players are following the game.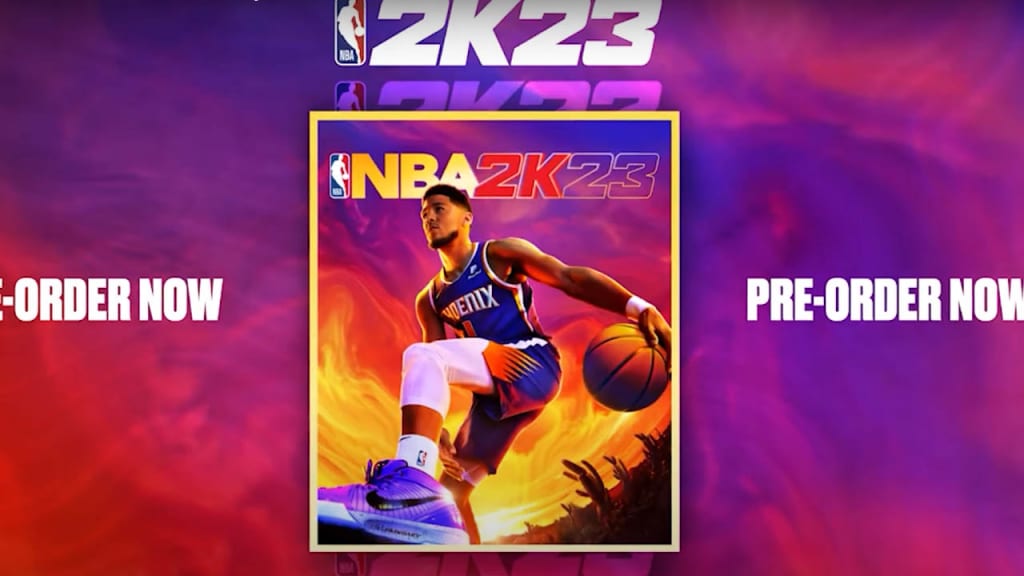 It's only two months away from the release of NBA 2K23, and many players are following the game. So why is this game loved by so many players? Let's take a look at why NBA 2K23 appeals to us.
How does NBA 2K23 compare to the previous series?
Here we won't cover what NBA 2K23 has to do, but on how to keep players hooked on the new game. It's hard because some of the changes we'd like to see will never happen for business reasons.
Cons of the NBA 2K Series
To be honest, the gameplay in NBA 2K21 and NBA 2K22 feels sluggish. That feeling that has plagued NBA 2K multiple times throughout the series has returned over the past few years. There's some clunkiness in the dribble control and shooting mechanics, both of which have undergone some artificial changes.
Pros of NBA 2K23
Removing that legacy, those suppressed and contrived moments, went a long way in winning my heart for NBA 2K23. That means the rebound won't be grabbed by the opponent when I should. This means that the player moves more fluidly, rather than running through mud.
The sprint meter needs to be drained at a reasonable rate compared to how often we need to move at top speed and use advanced moves. Online scenarios should not interfere with offline gameplay, such as options that don't provide rumble feedback while shooting or turn off timing for dunks/alleys.
MyCAREER
When it comes to my career and my team, I'm a tougher judge and critic. These are the two models that I've invested a lot of time in recent years, and as a result, I'm tired of working every year. Going back to NBA 2K14's offline version of My Career, in the most recent release, the focus on recurring revenue has sucked the fun out of the journey. This makes me reluctant to repeat the process in NBA 2K23, and I'm not spending money to speed up my progress! Unfortunately, I don't think this approach is any better. If I'm back in MyCAREER again in a new game, I'll succumb to scavenging.
I don't see any changes, so my career in NBA 2K23 probably won't appeal to me. If there is an invasion story like NBA 2K22's story, and the mode will be unavailable again after the server shuts down, then I'm even less motivated to choose the MyCAREER experience. As for the connected online mode, if nothing changes in terms of matchmaking, toxicity, and competitive balance, I think I'll continue to steer clear of Park, Pro-Am, and the Rec.
Still, I'd love to be able to choose this depth mode to try if I wanted to. The same goes for MyTEAM, which is easier to play at no cost if you play offline, and has a wide variety of submodels. I also don't expect much to change in this regard as it won't be good for profit maximization, but MyTEAM can still be enjoyable anyway. If I want to spend some time on NBA 2K23 and the mode isn't too greedy, I hope I can show my team a look, if only for a change of pace.
NBA 2K23's gameplay fascinates us
If I can get acquainted with the gameplay of NBA 2K23, it will conquer me later this year. For the most part, NBA 2K does offer deep and engaging modes.
While NBA 2K falls short in some areas, it has a lot to dig into. As long as NBA 2K23 doesn't lose any depth or modes that confuse players, then that's fine with me. That being said, some potential improvements could make NBA 2K23 my rotation.
Now, all we need to do is buy a proper version of NBA 2K23. Pre-order now to get tons of NBA 2K23 MyTeam Coins and unique items. Each edition of the game also rewards some items like a 12-month League Pass subscription when we buy the Champion Edition.
Reader insights
Be the first to share your insights about this piece.
Add your insights