Nintendo Nerds
Why classes are so important in Fire Emblem Three Houses
A key feature in the series takes on a whole new role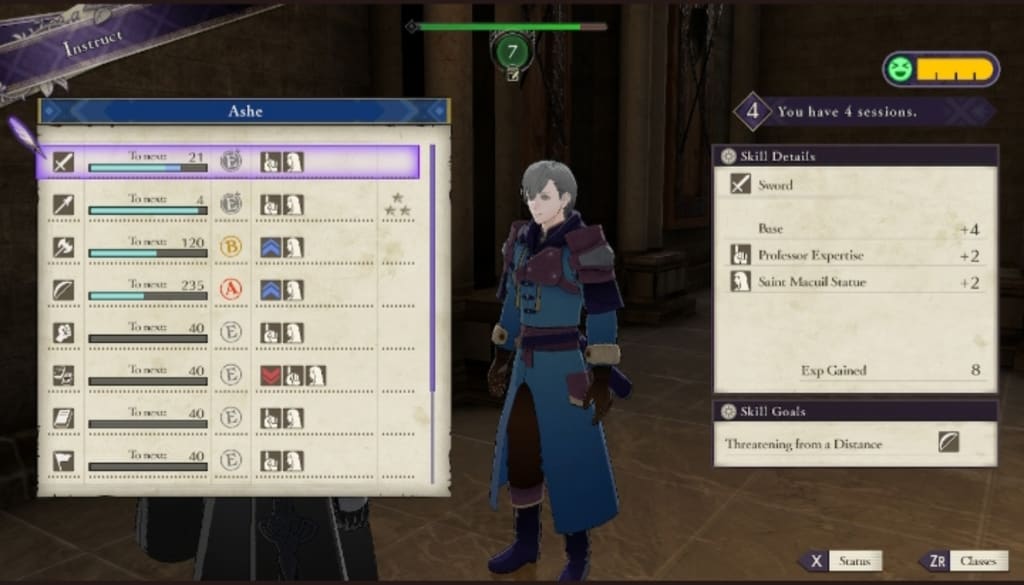 At the end of 2019, many different outlets awarded Fire Emblem: Three Houses their game of the year award, and it was rightfully earned. An interesting plot, a major swerve halfway through the game, and some intense battles are just a few of the highlights in the game. When I first fired up the game, I didn't really know what to expect but the rave reviews that the game had gotten had me interested in it. I had always liked the Fire Emblem series, but I didn't know that I would get as obsessed with it as I have been with Three Houses.
When I first arrived at Garreg Mach Monastery, I immediately knew that I was going to enjoy the game. But it was during the first lecture as a professor that I learned how in depth the game was. You select one of the three houses, either the Black Eagles, the Blue Lions, or the Golden Deer. When you make your choice you can teach the students of that house specific things so that they can level up those skills and learn new spells or attacks called combat arts. Sometimes students come to you with a request to focus on a different weapon, like a lance instead of a sword. These levels play a crucial role in what class the students focus on. You can also focus on specific classes to get to a class that you want for that character.
These focus areas aren't something new to the Fire Emblem series, but they take on a completely different role in this game. While in prior games you couldn't reclass until a certain level, in Three Houses you need to get the students to a certain level of weapon proficiency in order to even take a certification test. In order for a character to be eligible for the certification test, they have to have one of the skills at the level requirement. For example, say that you want Caspar from the Black Eagles to go into the advanced class of Grappler. You can focus on just brawling to get to that class, but you would have a very hard time getting to that point. The best way for Caspar to get to the Grappler class would be to go from the beginner class of Fighter, then to the intermediate class of Brawler, and finally you can get to the Grappler class.
While the brawling skill is important for the character, you have to focus on two other skills as well. For the fighter class, you need to focus on bow and axe as well. This is not the only class that does this. Many of the later classes focus on either riding or flying, so while also focusing on their weapon skills it will also be beneficial in the long run to focus on one of those as well. While doing this however, you also need to take a lot of different things into account. Students can come up to you after a lecture to request that they focus on different skills to work towards a different class, leaving the choice on whether to have that happen up to the player. Some characters fit into certain classes more than others, like Raphael from the Golden Deer house should always be in one of the harder hitting classes, like Fortress Knight or Grappler, rather than classes like Bishop or Warlock.
You also need to consider who you want to join your house. With almost every character being able to be recruited, you could be sitting with as many as 34 members of your party (if you have the Cinder Shadows DLC). You can have all the characters focus on the same skills, but having multiple of the same units can hinder the player. Say if you have seven different characters that are in the Fortress Knight class, then battles will take forever as you can only move five spaces at a time. It is very important for there to have your students be in a variety of classes, but the choice of what class your students go into is entirely up to the player. This was an excellent decision by Nintendo and one that I am curious to see will return in future Fire Emblem games.