Which Mode Should We Enter In NBA 2K23?
There are many different game modes in NBA 2K23, which one should we enter?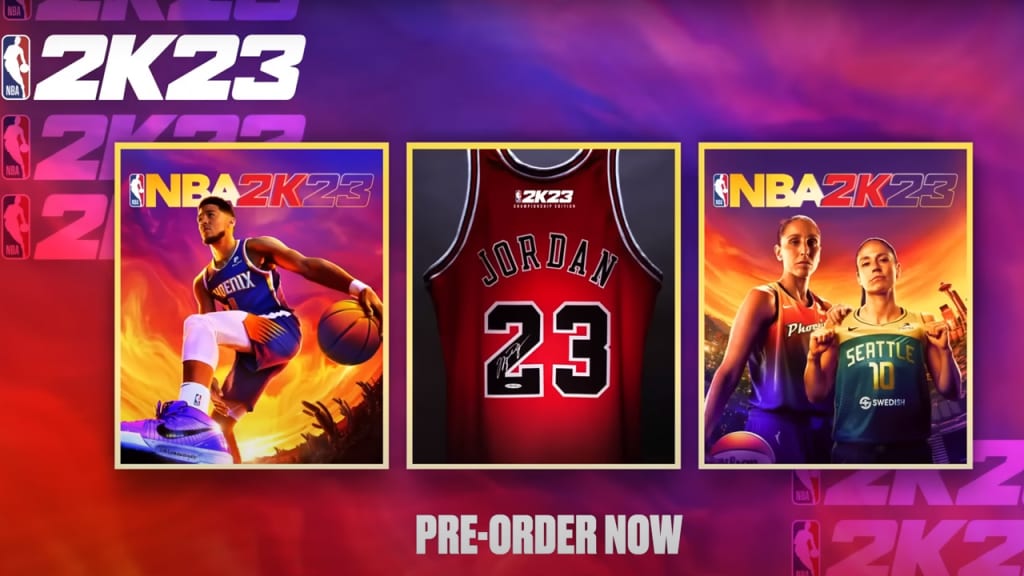 When we enter NBA 2K23 we will see that there are many different modes in this game. For a new player, these modes are very difficult to choose and it is difficult to know which mode to focus on. The following guide will give us a detailed introduction to the various modes in NBA 2K23. This will enable us to choose according to the characteristics of these modes when we enter the game.
Jordan Challenge
In 2K23, they honor Jordan by giving us 15 of his greatest moments. 2K makes sure that each challenge is as close to the real experience as possible through accurate visuals and modified gameplay.
Recommended: What Challenges Do We Need To Face When We Enter NBA 2K23?
MyCareer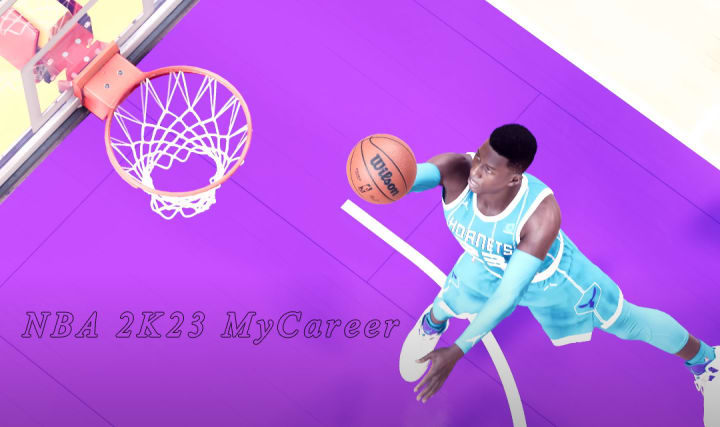 With this offline story mode, you can customize your NBA character's face, hair, and body using in-game tools. Of course, you can also use the MyNBA2K23 app on your phone to get a facial scan so your character will look very like you. For those who like basketball's story mode, this offers a lot more than previous 2K games.
Park (the city)
This game mode is a single-player mode that lets you play the character you created in MyCareer online. You can play casual streetball with friends or strangers up to age 21 (2v2 or 3v3) and everyone gets some VC to upgrade their character at the end of the game. Team rank and win bonuses determine how much Vin there is not much risk in this game mode. If you're alone in the park, it's wise to go to a no-team pitch so you don't get kicked off by a team of two or three people ready to compete.
ProAm
When you play ProAM, your reputation is at stake, as a failed or abandoned game can affect your ranking. Since 5v5 ProAm is the game mode that most resembles the structure of 2K leagues, ranked players can become famous and gain followers. This may inspire some to create content or to get noticed in 2K leagues.
AnteUp
AnteUp is 1v1, 2v2, or 3v3, so players can enter this game mode with or without a lineup. This game mode is 1v1, but with 1v1 and real VC. Courts will have different VC bets, so you know how much you will lose or win before you start the game. If you know you're good and want to create game currency faster, then AnteUp is the way to go.
BlackTop
This two-player couch co-op game mode allows for a lot of freedom and customization. You can play as 1 to 5 NBA players at the same time when you play against your friends. This game mode is very fast-paced, like Park Ji Sung, with no timeouts or substitutions. You can also decide how long the game lasts, from the fastest 5 points to the longest points. It's up to you. You have full control over the players you want, as long as they are on the in-game roster.
MyTeam
This is the ultimate single-player fantasy game mode for NBA 2K23. Players are acquired by swiping missions, bidding at the auction house, or getting lucky and opening packs to collect cards. Once you've assembled a decent team, you can play 3v3 or 5v5 offline with the AI or online with players. This will help you earn 2K23 MT, experience, and rewards to help you increase your card collection and stay competitive.
PlayNow Online
PlayNow Online is an iconic, convenient and exciting way to play 5v5 online with another player without having to play for a team. Teams are pre-prepared, so pick your favorite NBA team and compete head-to-head with friends or strangers right away.
The W
This is the female version of MyCareer, where you will choose from one of ten builds and select a team based on your preferred height, weight, and wingspan. To ensure your success, you'll need to dominate on and off the field through skill and popularity.
MyGM
This game mode is for those who are not proficient at NBA 2K games but have a high interest in basketball. You take on the role of an NBA GM and do everything you can to make sure your chosen team wins a championship. The cool thing about this game mode is that you can simulate or play the game for your team. So if your team isn't very strong, it's wise to simulate for a few years and build your roster before jumping on the court and controlling the players yourself.
Recommended: How To Improve Your Shooting Skills In NBA 2K23?
Reader insights
Be the first to share your insights about this piece.
Add your insights