How To Improve Your Shooting Skills In NBA 2K23?
When we enter NBA 2K23, we need to improve our shooting skills to get a higher win rate.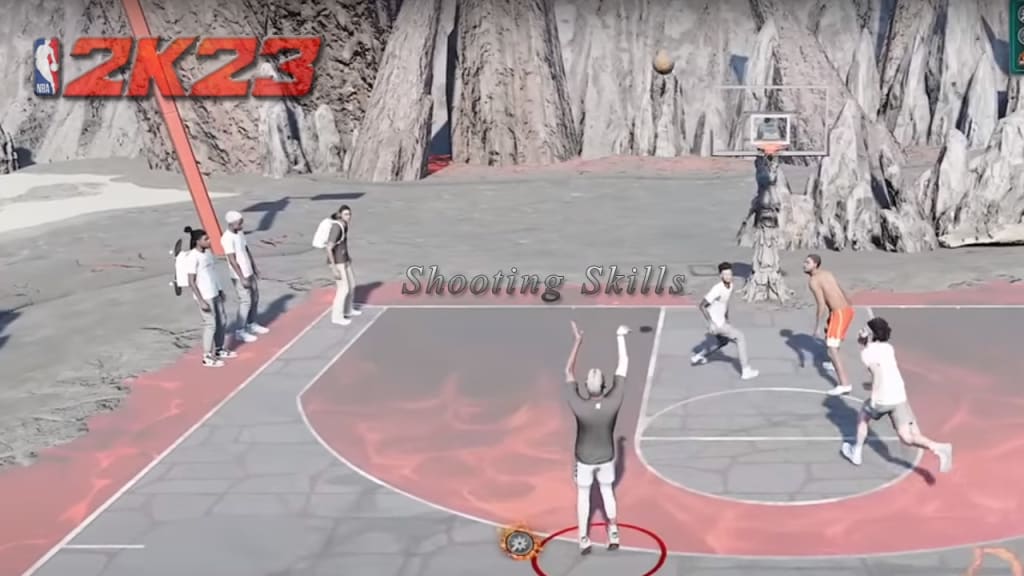 Several new animations have been introduced and shooting and dribbling have been redesigned in NBA 2K23. Since many gameplay changes have been made in this game, players will need to readjust to these new mechanics.
One of the changes in this game that affects players the most is the change in the shooting. Here we will discuss in detail the consequences of the shooting changes and how to improve your shooting skills. When we have great shooting skills we can get more wins and then we can get more Cheap MT 2K23. when we get enough wins we can get an advantage in this game.
Why is it so hard to shoot in NBA 2K23?
One of the biggest problems with shooting was the initial lack of a shot meter. To equip one, simply go to settings, click on features, then controller settings, and finally select the shot meter type.
Another thing that frustrated fans was that they changed the green meter. Players won't know if their shot is released perfectly until they get to the basket, which is a far cry from the previous championship. Adjustments take time, but we recommend you take the time to play MyCareer so you are familiar with NBA 2K's new shooting system.
Recommended: How To Make A Jump Shot In NBA 2K23?
How can I improve my shooting skills in NBA 2K23?
In NBA 2K23, just like in real basketball, scoring is the main focus of every player. In reality, we can improve our shooting percentage by connecting for a long time, but in NBA 2K23 we will be able to improve our shooting percentage with some tricks.
Slow Down
Unlike previous years, NBA 2K23 has a lower shooting percentage than ever before in low-chance areas and situations. Add in the guards and your chances of winning are almost impossible. When you find yourself in this situation, the solution is to slow the game down.
Keep An Eye On Defenders
You need to be extra aware of possible defenders when you're on the court getting ready to shoot. If your opponent knows your intention to shoot, then he will come to stop you. So it's important to always be aware of what the defender is doing when we get to the court, especially when you're getting ready to shoot.
Don't Ignore The Midrange
When we get to the basketball court we just want to focus on the three-point shot and the dunk, these moves are very flashy. However, these flashy moves don't help us win. Usually, the midrange shot is the key to scoring in a basketball game. Get into the mid-range before the other team has a chance to rebound, stay comfortable, and then beat the opponent.
Using the Shot Meter
NBA 2K23 has a dynamic shot meter that determines the success or failure of your shot attempts. It is dynamic because it changes its position depending on where you are on the court. If you are on the left side of the basket, the meter will also show on the left side and the same for the right side of the basket. Be aware of this change, because if the meter changes and affects your game, it could cause you to miss critical shots.
Take A Step Back
You can take a step back before the shooting, which can create some shooting space for you. Players can do this by flicking the analog joystick on the controller down. You can also take a big step back by holding down the turbo button and doing the same on the analog joystick. This will certainly create more space and give you more time, but it will also put you further away from the basket and may make shooting more difficult.
Reader insights
Be the first to share your insights about this piece.
Add your insights