Top 10 Retro Games on Switch
The Virtual Console branding might be dead, but that doesn't mean you can't play retro games on Switch.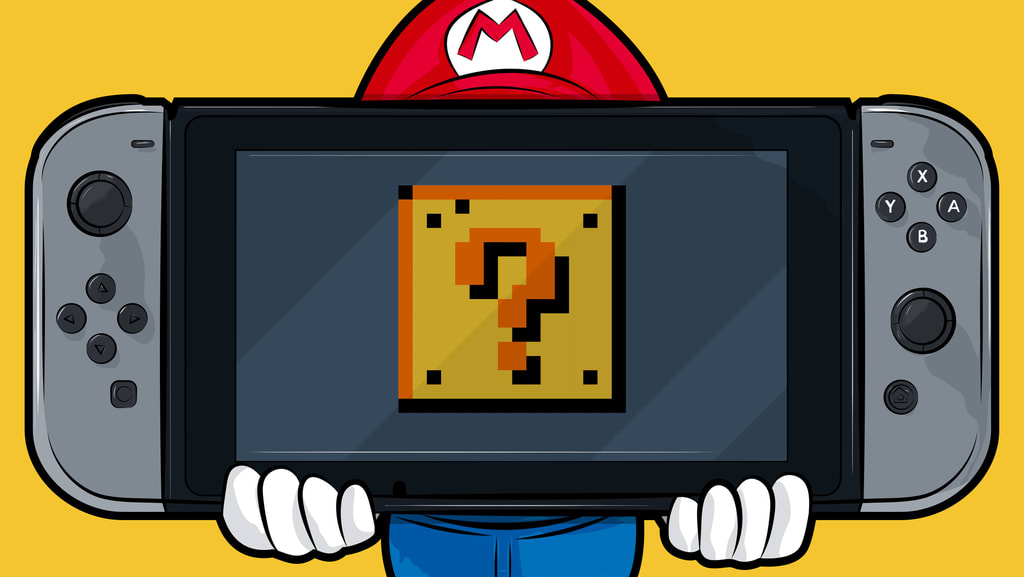 According to a comment from Nintendo to Kotaku, "There are currently no plans to bring classic games together under the Virtual Console banner[,]" on the Nintendo Switch. Many fans, including myself, were disappointed by this news. The Virtual Console has been an excellent service that's been around since the Wii era, and it let fans play some of Nintendo's best retro games on modern systems.
The Nintendo Switch Online service coming in September, however, will give users access to 20 Nintendo Entertainment System (NES) games in a Netflix-like subscription format. Even though NES games are great, fans want more. We don't know if or when we'll get games from the SNES, N64, or Game Boy, so in the mean time, fans are hungry for some good, old-fashioned retro games. Fortunately, on the Switch eShop, there are a handful of retro games to help tide you over until the new service launches. These retro games on Switch are certain to whet your appetite for pixel graphics and nostalgia.
Released originally by SNK back in 1996, Metal Slug quickly became one of the most famous action series ever released. The "Metal Slug" is a weapon stolen from protagonists Marco and Tarma, members of a Special Forces team. In the game, players can use a variety of weapons and vehicles to make their way through the levels and defeat enemies.
ACA NEOGEO has faithfully reproduced the game and released it on the eShop for fans. Heads up, there's going to be a lot of ACA NEOGEO ports on this list; they're doing great work.
You wanted retro games on Switch? Here, take 11 all in one! This is the bundle you want to buy if you loved arcade gaming. Included in this pack are classics like Pac-Man, Dig Dug, and Galaga. It also includes Pac-Man Vs, so you can play with up to three friends all at once!
The best part about these games is that you can play them horizontally or vertically, depending on your play style. That means you can go full authentic and pretend you're 12 years old again, wrecking the high scores at the arcade.
It doesn't get more classic and retro than the OG Super Mario Bros. In this edition, though, you can play with your friends! As part of their Arcade Archives series, you and your friend can play as Mario and Luigi to save Princess Peach from Bowser; the classic tale.
Plus you can even change game settings like difficulty, which you couldn't do in the original! It also features enemies, item locations, and levels that are different from the original release, so it's a fresh take if you've been playing the same game over and over the past 32 years (yeah, it came out that long ago!)
And we're already back with another ACA NEOGEO game with The King of Fighters '98. There are six King of Fighters game available on the Switch, but none are quite as good as '98. It's the most popular of the series to date, and for good reason.
The controls are tight, the fighters are all super well-balanced, and this version has the longest roster of characters to chose from to date—how could you not want this version over all the others?! Perhaps this giant roster served as some inspiration for the new Smash Bros Ultimate, which could be the best of the series.
You may have Mike Tyson's Punch-Out!! on Nintendo systems like the NES when you were younger, but did you ever play the arcade version? Another in the Arcade Archives series, this game was an absolute hit in arcades back in the 80s because of its usage of dual screens.
Everyone wants to be the boxing champion, and now you can be! The game has a surprising amount of depth for being such an old game, with timing and defensive maneuvers all playing an absolutely imperative role in gameplay. You can't just spam buttons like you could in Wii Boxing!
Retro games on Switch aren't restricted to games all originating from the 80s, you know! Starting with the original Mega Man X released in 1993, the Mega Man X Legacy Collection 1+2 has every single Mega Man X game ever released. That's a lot of Mega Man X! Though some titles are better than others, most of the games in the collection are worth playing at least once, and others more times than you can count.
In addition, this collection comes with the all new Challenge X mode, where you battle two bosses at once! That's a true test of skill if you're looking to prove yourself to your friends.
There's something so appealing about golf games, even if you're not a big fan of the sport in real life, such as myself. One of the best ones out there has always been Neo Turf Masters, since you can chose between six golfers with all different abilities. It's fun to match up your strengths with theirs, or maybe you should match up your weaknesses—so they can compensate for your inability to putt.
It's one of those video games that's easy to learn, but hard to master. There's also difficulty settings and an online leaderboard, so you can call yourself a top golfer! It truly is one of the must-play Nintendo Switch games under $20.
No, I didn't repeat an entry on this list—this is the Mega Man Legacy Collection, with no X to be found. Not everyone likes the X series, and just prefers the original Mega Man games. Personally, I'm in that group too, because those are the games I spent a lot more time playing as a kid. Nostalgia is a big selling point; hence why we're all looking to play retro games on Switch!
The first in the Collection series, this comes with the first six Mega Man games and a ton of fan services and new features, including the ability to rewind. Yeah, you heard me right—you can rewind the game when you die. No more starting that boss fight all over again! Just rewind to where you went wrong and do something different.
Ah yes, Mario's birthplace—the original Donkey Kong game has gotten the Arcade Archives treatment just for the Switch. Plus, it's not just one version—this game includes both the original release, the rerelease, and international version of the game. They all vary slightly, so you can become a true Donkey Kong master by playing through all versions.
Like all Arcade Archive games, you can play this in vertical mode for a realistic arcade feel. Whether you spent dozens of hours (and quarters) playing it back in the day and want to relive it, or missed out on that era and want to experience it on the go, this is a great choice.
If you like shooter games with tight controls, crazy fast and difficult gameplay, and strangely hilarious translations, then Blazing Star is one of the best options for retro games on Switch for you. With six different ships at your disposal, you'll have no problem finding which one works best for you and against the villains you must face.
"Don't be panic! I have a bad hunch!" Yeah, this is what I'm talking about when I said bad translations. They add a lot of charm to the game though, I have to admit, and it's worth playing through just to see them all.
vintage
About the author
Just trying to take down the patriarchy while playing video games and eating too much pasta.