Top 10 PS2 Emulators
Which is your favorite emulator for gaming?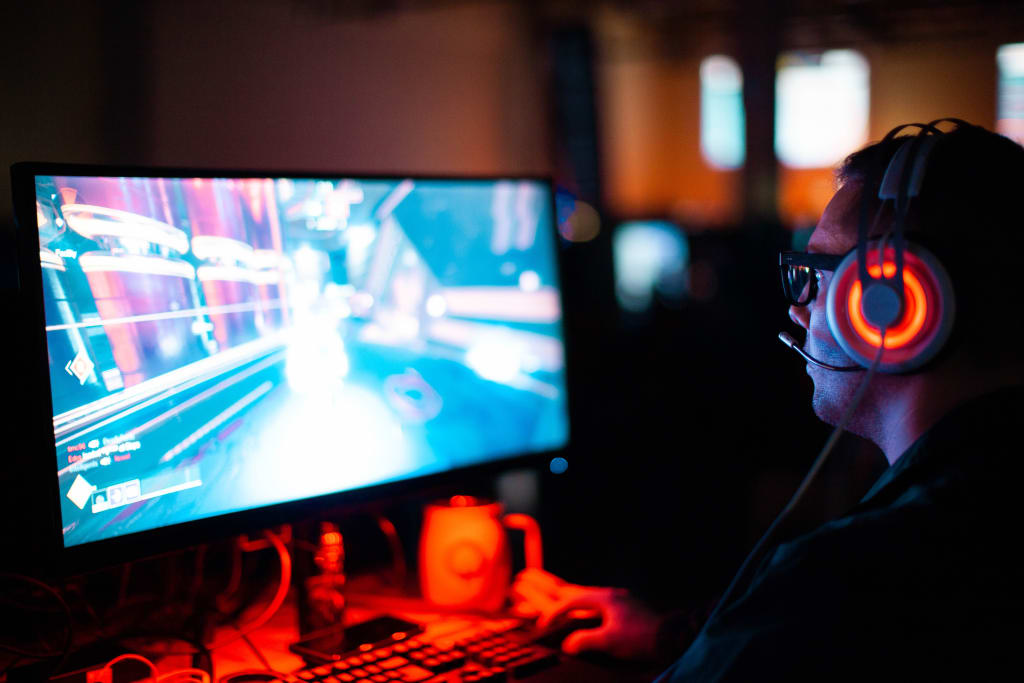 Photo by Sean Do on Unsplash
The PS2 games are the most popular among gamers. From action to adventure, Playstation 2 has every genre for every player.
Now with the help of emulator programme you can enjoy PS2 games on other devices too. 

Here is the list of top 10 PS2 Emulators which enable you to play your favourite pick of games anywhere, anytime. All these emulators are free to download so you can get the same Playstation experience at your hand.

1) Golden PS2
Golden PS2 developed by Fas Emulators for Android device. It is free and contains all the features that make your PS2 gaming experience smooth on all Android devices.
Considered as one of the best and fastest emulators that run on Android device, Golden PS2 helps running a high graphic and perfect resolution of PS2 games. You can play almost 90% of PS games on though it. It supports Multi-threading and NEON Acceleration, which is free of cost.

Download Golden PS2 from here.
2) PPSSPP
'Playstation Portable Simulator Suitable for Playing Portably' commonly known by its initials as PPSSPP is a free emulator which runs on macOS, Windows, iOS, Android, Nintendo Switch.
It is rated one of the best emulator to run Playstation games on several devices. All the hit games included Final Fantasy: Crisis Core and Type-O, Little Big Planet, Burnout Dominator, Monster Hunter 2 and 3, Burnout Legends and many more. As PPSSPP supports Vulkan API, all the game performance boosted on any supported device.
The best part is that it is also available for free on Google Play Store. So you can download it at your fingertips.
3) PTWOE

PTWOE another master emulator available for android. It makes Playstation games run on your phone at a playable speed. The developers launched two versions, one runs fast, but it also lacks compatibility while another one runs at a stable speed.

PTWOE is available on its Official site and Google Play.
4) Pro Playstation
Pro Playstation emulator helps in downloading PS games on your android device. Easy to install, it gives a great gaming experience on your mobile device. The emulator runs high graphic smoothly and works decently on android. It comes with a great feature to save the game, on-screen controlling and mapping, and also provides support different hardware controller.
5) Damon PS2

Developed by DamonPS2 Emulator studio, Damon PS2 is one of the fastest emulators than run PlayStation 2 games on Android devices. The simulator is compatible with almost 90% of the devices which runs smoothly.
However, there are few graphic bugs but the overall experience of the emulator is good.
DamonPS2 is available for free, but you can also make purchase its pro version that comes with additional features. In the paid version game become ads free, it supports gamepad hardware, saves game progress in the memory card, and supports cheat codes.
Its latest version also supports No-BIOS file and Mipmap which will make the gaming experience smooth.
6) Play
Play is free PlayStation 2 emulator for Android devices supports and compatible with high-end mobile devices. The good thing about Play is that it is also available for Mac, Windows and Linux. Games such as Final Fantasy X, God Of War, Mortal Combat, Grand Theft Auto San Andreas, Soccer 3, Shadow of the Colossus can run through Play emulator. However, Play app is in development mode so it might contain some bugs and might not run all the games.
7) Free PS2 Emulator 2019
Free PS2 emulator 2019 developed by Squaredev Team is a free PlayStation 2 emulator for android devices.
The app supports high graphic quality images which run smoothly on your phone proving immense gaming experience. Free PS2 emulator 2019 comes with additional features. It supports NEON Acceleration (similar to PPSSPP), Multi-threading Acceleration, and in-game save process.
The good thing is you don't need a BIOS file to run the game on mobile. It also supports the widescreen game, so you can enjoy PS2 games without any hitch. 

Games such as Spider-Man, God of War II, Resident Evil, Crash Bandicoot, WWF War Zone, Metal Gear Solid, Crash Team Racing, Kingdom Hearts II, Final Fantasy X can run by Free PS2 emulator 2019.

8) PS2 Emulator Game For Android
As the name suggests, PS2 Emulator Game For Android is a free emulator for Android devices. Developed by StudioEngagedUp it helps running all the PlayStation games on phone smoothly. It offers highest PlayStation game compatibility with a high-speed picture and good sound quality.
Alongside phone, PS2 Emulator Game For Android also runs on a tablet. the app promises to provide a complete PSP game experience on Android devices, but it also depends on the phone's speed whether it can run high-end games or not.
You can enjoy Dragon Ball Z, Final Fantasy: Crisis Core, Little Big Planet, Soul Calibur, Grand Theft Auto on your mobile phones with PS2 Emulator Game For Android.
9) Free Pro PS2 Emulator 2 Games For Android 2019
Developed by Kloda, Free Pro PS2 Emulator 2 Games For Android 2019 is made to run Playstation2 games on your phone. All your favourite PS games will be available on this emulator. As the emulator supports high graphics, good speed, it will give you a better gaming experience.

A game such as Metal Gear Solid, Driver 2, Gran Turismo 2 and many more other games are available on Free Pro PS2 Emulator 2 Games For Android 2019.
You can download PS2 Emulator Game For Android from here.
10) Pro PPSS2 Emulator
Pro PPSS2 Emulator is compatible with 90% of devices that run almost all PS2 games on android phone. It is free to download which comes with extensive features. Along with immense games it also gives you control to change the theme colour. It also contains a virtual PS2 controller where you can manage all your games.
Final Words 
These are the top 10 PS2 emulators and here we end this post. Hope you get the catch of all the emulators. However, no official PS2 emulator launched so the above-mentioned emulators have their bugs. As there are more emulators which is available, but we only picked the best for you.