Top 10 Ludo Games for Your Android Phone 2023
Ludo Games for Your Android Phone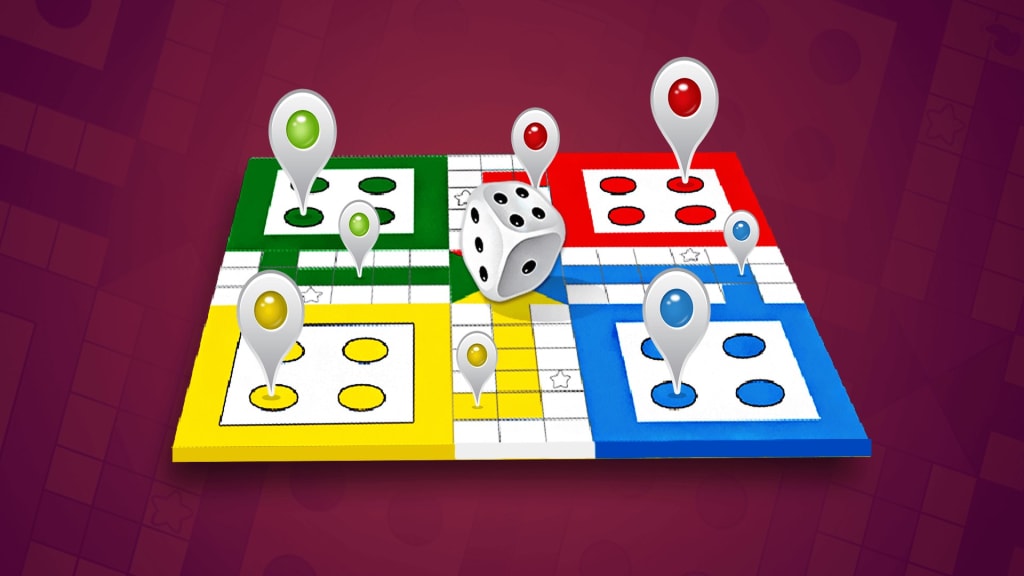 By - Lakshya Pareek
Ludo, a classic board game that has been enjoyed by people of all ages for generations, has become a popular digital pastime on smartphones. With the availability of numerous Ludo games on the Android platform, it can be overwhelming to choose the best ones. In this article, we present the top five Ludo games for your Android phone in 2023, considering factors like popularity, features, and user reviews.
Top 5 Ludo Games for Your Android Phone
Ludo King: Ludo King is a highly popular Ludo game that offers both online multiplayer and offline modes. It features different game modes, such as 2-player, 4-player, and team play, along with various themes and chat functionality.
Ludo Star: Ludo Star is another well-known Ludo game that offers online multiplayer gameplay with friends or players from around the world. It includes different game variations, such as Classic, Master, Quick, and Team Up, and provides a ranking system to compete with others.
Ludo Club: Ludo Club is a multiplayer Ludo game that lets you play with friends and family. It offers various game modes, including 2-player and 4-player modes, as well as team play. The game also features in-game chat and emoji support.
Ludo Classic: Ludo Classic is a simple yet enjoyable Ludo game with a clean interface. It offers both single-player and multiplayer modes, allowing you to play against computer opponents or with friends locally. It supports up to four players and provides different themes to customize the game board.
Ludo Championship: Ludo Championship is a feature-rich Ludo game that offers a range of game modes, including multiplayer, single-player, and online multiplayer. It features various themes, in-game chat, and provides a challenging AI for solo play.
Ludo All-Star: Ludo All-Star offers a comprehensive Ludo experience with a multitude of game modes and variations. Engage in classic, quick, or master variations of the game, and challenge opponents online or offline. With its user-friendly interface and regular updates, Ludo All-Star is a top contender for Ludo enthusiasts.
Ludo Championship: As the name suggests, Ludo Championship is designed for competitive players. Engage in intense multiplayer battles or test your skills against challenging AI opponents. The game's advanced AI ensures a challenging and rewarding experience, making it perfect for players who enjoy a competitive edge.
Ludo Neo-Classic: Ludo Neo-Classic combines the charm of a classic board game with modern features. Play against friends or AI opponents in various game modes, including multiplayer and quick games. The game's intuitive controls and appealing visuals make it a delightful choice for Ludo enthusiasts.
Ludo Party: Ludo Party is a colorful and dynamic Ludo game that adds a twist to the traditional gameplay. Embark on an adventure-filled journey through different game worlds, completing quests and unlocking new characters and themes. With its engaging storyline and vibrant graphics, Ludo Party offers a unique Ludo experience.
Ludo Master: Ludo Master offers a polished and immersive Ludo experience with its sleek design and intuitive controls. Play with friends or challenge AI opponents, and unlock achievements as you progress. With its smooth gameplay and enjoyable features, Ludo Master is a solid choice for Ludo enthusiasts in 2023.
Conclusion:
As Ludo continues to entertain and connect players worldwide, these top five Ludo games for Android phones in 2023 offer exceptional experiences. From the popular Ludo King and Ludo Star to the socially-oriented Ludo Club, these games cater to various preferences and provide enjoyable gameplay. When selecting a Ludo game, consider your preferences, gameplay modes, and the features that align with your gaming style. If you want to develop an app similar to Ludo King, you can contact a Ludo Game Development Company.
About the Creator
lakshya is a digital marketer and technical writer at BR Softech. I'm passionate about exploring and writing about Poker Game Development, casino software, and online gaming development business.
Reader insights
Be the first to share your insights about this piece.
Add your insights