The stain that CS: GO has left on the gaming community
A wound that is still healing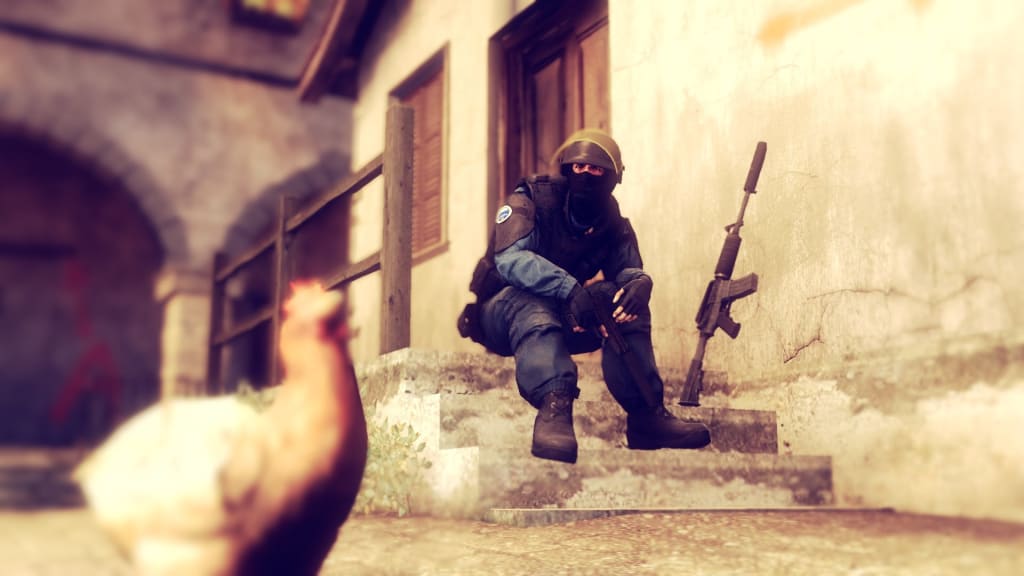 One of the most high-profile scandals of the gaming world unfolded around CS: GO regarding skins. Jasper Ward, a lawyer hired by one of the affected users, filed a lawsuit against Valve and said it was time for the company to comment on the matter, calling their silence "shameless." It was a major blow for one of the best video games.
"CS: GO roulette" is a raffle of items from Counter-Strike: Global Offensive, where each player can try his luck and break the "jackpot" from the so-called "skins". Skins are visual modifications of weapons (rifles, knives, etc.) and other game items, which are distributed on official servers at the end of matches or purchased for real money. Their price can reach tens of thousands of dollars. More often wins the one who adds more expensive positions.
What exactly happened?
A video-based on an investigation by HonorTheCall was posted on h3h3Productions. The investigation revealed that the popular YouTubers and Streamers Counter-Strike: Global Offensive Trevor Martin (TmarTn) and Tom Cassell (Syndicate), promoting the casino CSGO Lotto, are actually its owners.
What's wrong?
This mainly means that all the wins that TmarTn and Syndicate rejoiced in on their streams are dishonest. Similarly, nothing prevented you from adjusting any other winnings that would be featured in any video of any player with whom the casino owners could well have an agreement.
In fact, any gambling site is the same casino. Its main task - earning money, and not a charitable distribution of wealth. Anyone who understands the mechanism of gambling will tell you that in 99% of cases the player will go into the red, well, the dealer is always in the plus.
When we talk about skin betting CS: GO wagers were horrible and it was a devastating blow for the game.
Gambling is strictly regulated for a reason, and in some countries, it is strictly forbidden. This is a serious business. CSGO Lotto may be an "honest" casino, but that doesn't mean that dirty enough tactics are not used to promote it.
What are the consequences?
Analysts, commentators, bloggers, and journalists were not shy about expressing themselves on their Twitter and Facebook accounts.
Mike Rufail, Managing Director of EnVyGaming noted that this was nothing more than a guess, but many people would be surprised to find out who owns the rest of the sites with the skin lotto. A large proportion of their owners are from the esports community. Like many eSports players who depend on sponsors, EnVy players make similar deals.
Valve soon moved timidly. Any move from Steam to CSGO Lotto was blocked for some time by a report of insecurity of the site. For many, this was an important event, because before Valve did not look too closely towards roulette and sweepstakes. Now there are reasons to believe that the largest digital distributor is finally going to take control of such sites.
However, within a few hours Valve removed the warning and allowed users to freely go to the CSGOLotto website. One moderator referred to the fact that the URL blocker serves to protect users from malicious and fraudulent sites, and morality standards - from another area.
What happens next?
TmarTn promised to speak soon about the situation with his website, Syndicate made a statement in which he tried to save the situation. Many streamers, as well as e-sportsmen, in one way or another advertised third-party CSGO roulette, while waiting to keep quiet.
Such a scandal will have a role in the future and it is difficult to forget about it. Even though it happened 4 years ago it still haunts the game and a lot of players still remember this event as one of the disgracing ones in the history of CS: GO. It ended, eventually, but the outcome was not very pleasing for the community.