The Ghost's Most Anticipated Games of March 2020
March is boring. These games will make it less so.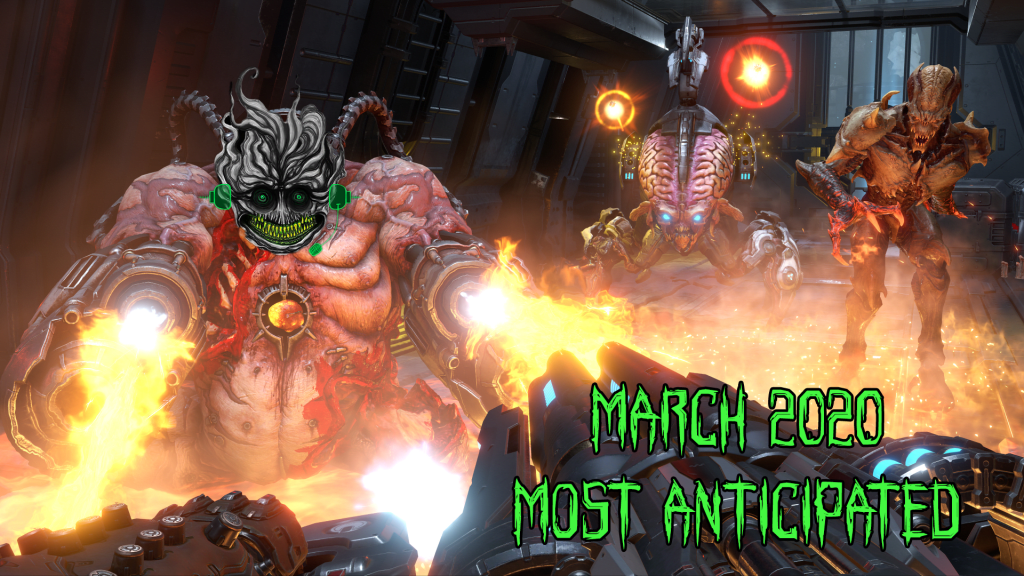 I may live in the great beyond, but that doesn't mean I'm not sitting here anticipating new games to play. Haunting people is fun only for so long. Just ask Polterguy. Since I highly doubt we'll ever see a sequel to Ghosthunter, I have to reserve my excitement for other titles.
Regardless of whether they're indie, sequels, prequels, or short one-offs, new things are usually exciting, and I enjoy sharing that excitement with others (yes, even the living). That's why I'm starting this monthly series of "The Ghost's Most Anticipated Games."
Typically, March is a nothing month that lasts forever. Halloween is still so far away, we don't celebrate St. Patrick's Day in the afterlife, and it's still a little too cold for nude beaches. However, considering the caliber of games releasing next month, I have to think it will be a bit better than previous years. Come along and see what I'll be sinking my teeth into during the year's 3rd most-hated month.
Nioh 2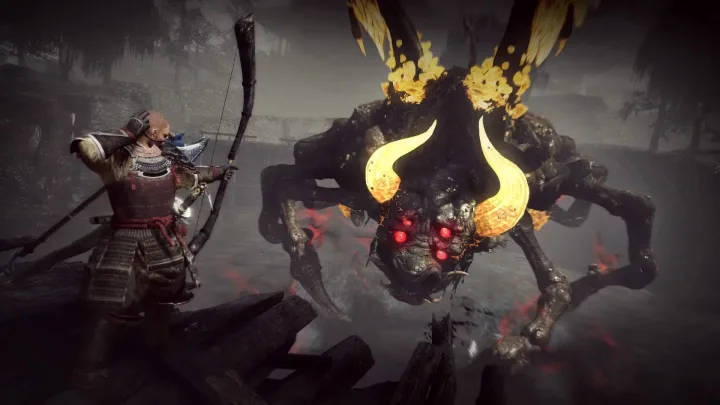 In 2017, Team Ninja sent players to an alternate 17th-century Japan as William, an Irish man on a quest to snag his enemy, Edward Kelley. If that name sounds familiar, that's because Kelley is a well-known renaissance occultist and medium that worked with John Dee, adviser to Queen Elizabeth I. It's also very similar to Elly Kedward, the witch of that haunts the woods of Burkittsville, MD.
Nioh 2 serves as a prequel to Nioh and replaces William with a samurai. This isn't any normal samurai, however, as they can transform into a Yokai to devastate their enemies. The prequel brings back the supernatural elements of the 2017 action RPG, which you can bet has me thrilled.
An open beta began on November 1, 2019 and ran for 10 days. I didn't get in on the action, but from what I've heard, it's a worthwhile follow-up. The addition of character customization is a nice touch, but the transmuting Switchglaive weapon really has my attention.
Animal Crossing: New Horizons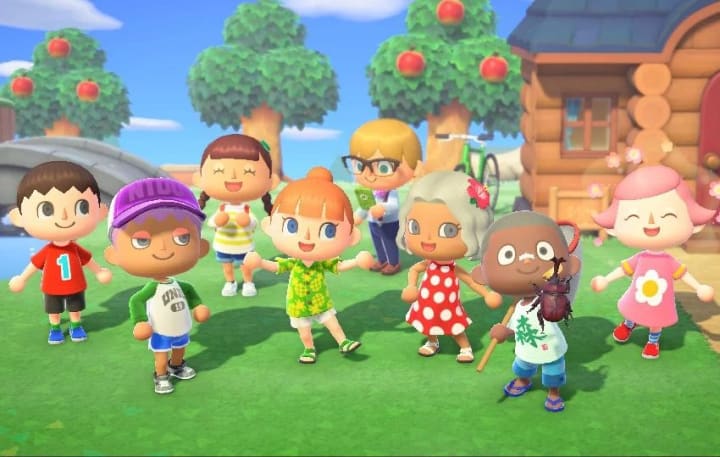 During the Animal Crossing Direct on Feb. 20, attentive viewers spotted a grave in New Horizons. I announced it briefly on Twitter, but I'm here to make the official full reveal that the tombstone in question is mine. You read that correctly. Nintendo and The Gamer's Ghost have partnered to bring a spectral presence to the next Animal Crossing game!
Not buying this, are you? Okay, fine, I wasn't invited to be in New Horizons, but you can bet I'm going to join the lot of you in exploring an island paradise and calling it my own. The bright and sunny pastures of Animal Crossing have always been a great distraction from the fire and brimstone of the underworld. New Horizons looks to be an improvement on the series without changing the formula too much. Though the 8-player local multiplayer certainly is new and exciting for console gamers.
I look forward to calling you all and sharing photos from my NookPhone!
DOOM Eternal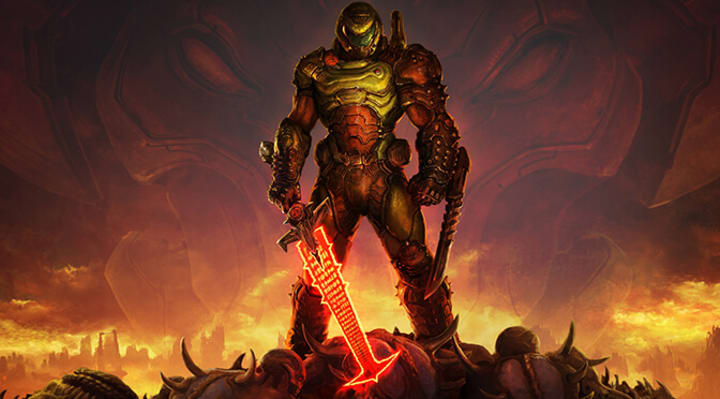 It's almost time to rip and tear through the hordes of hell once again! In DOOM Eternal, the demons are taking the fight to Earth. Millions have suffered at the grizzly claws of Imps and Revenants, but it's time for some payback, DOOM Slayer-style.
Even if you haven't been keeping up with DOOM Eternal, you generally know what to expect. It's DOOM. This time, though, the Slayer is packed with some helpful gadgets, like a shoulder-mounted flamethrower, wrist-mounted blade, and every DOOM fan's favorite shotgun.
Thinking they can stop the Slayer, the demons are throwing everything they have at him, including new enemy types. Apparently, Eternal will feature the series' first female demon. At least it will be equal-opportunity slaughter.
DOOM's chaotic multiplayer returns with a new 2 v 1 mode that pits a DOOM Slayer against two player-controlled demons. You can bet I'll find a way to host a Battlemode tournament.
Half-Life: Alyx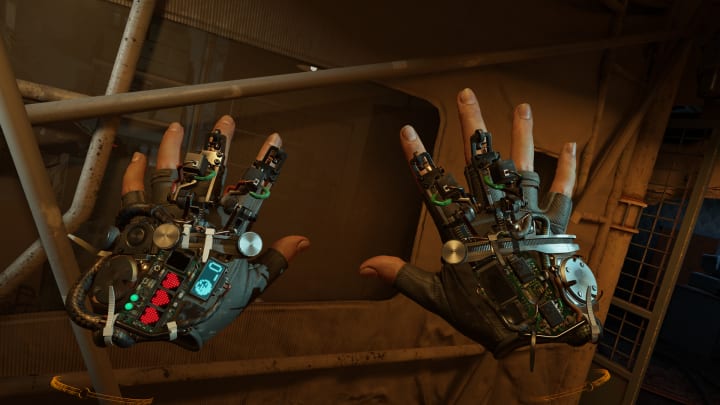 Okay, so this isn't Half-Life 3, but it's close enough, right? Alyx is a virtual reality experience that pits players in the role of Alyx Vance. It's been a long time, I know, but you should recognize that name as Gordon Freeman's partner-in-crime in Half-Life 2.
In November 2019, amidst the constant clambering for a Half-Life 3, Valve dropped the reveal trailer for Alyx. The response? It was pretty mixed, though much of that was because it's releasing exclusively for virtual reality.
Those with a compatible VR headset will play through an immersive narrative that takes place before G-Man wakes Freeman up from stasis. Along with her father, Eli, Alyx will begin her resistance against the oppressive forces of The Combine in the most unique Half-Life experience we've ever laid our hands on. The world of Half-Life: Alyx is very interactive, and the state-of-the-art Gravity Gloves make it easy to pick up and manipulate items.
As I currently don't have a VR headset, I will be sneaking in and using all of yours. Sorry ahead of time for the ectoplasm.
Bleeding Edge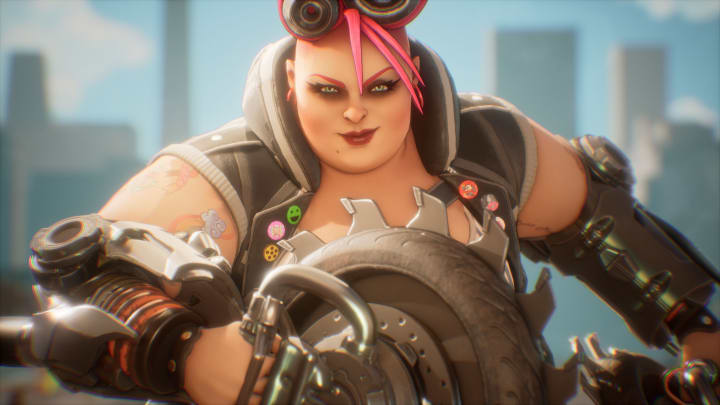 From the minds behind DmC: Devil May Cry and Hellblade: Senua's Sacrifice comes a game that is nothing like either of those titles! Bleeding Edge is a very big leap from Hellblade for Ninja Theory, but then again, they already showcased their range when moving from DmC to an effective game about mental illness.
Many may try to compare Bleeding Edge to Overwatch, and though the design aesthetic may seem like a cross between Blizzard's online shooter and Borderlands, Ninja Theory's online brawler is also clearly not a rip-off of either.
I missed out on the beta, but I've been following the game's progress and am thrilled by the close-quarter chaos that unfolds in the arena. I'm going to share a secret with you - I'm not great at online shooters. I enjoyed Overwatch, but was pretty bad at it. In Battlefield, I'm the goon throws grenades at himself. Give me melee combat, though, and I can hold my own.
Well, I'll still die a lot, but I will have a better K/D ratio.
Persona 5 Royal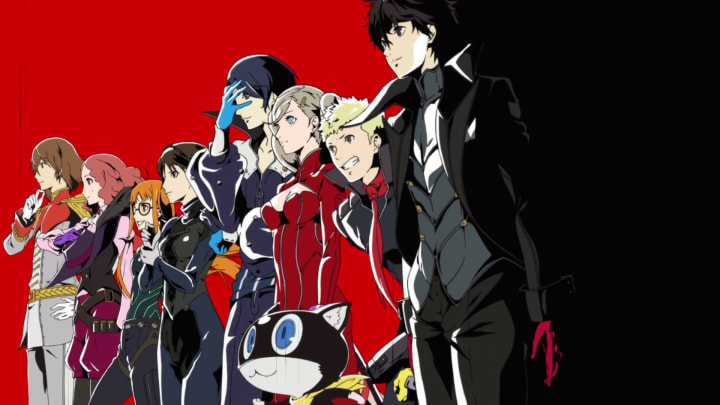 Please don't be mad at me, but I've yet to play Persona 5. You know how the afterlife can get in the way, right? I kept thinking about it and actually almost pulled the trigger a few times, but by the time I was actually ready, Royal was already slated for release.
For those that overlooked Persona 5, Royal adds quite a bit of content. We're not just talking upgraded visuals or some throwaway game mode. Players can expect:
A new character
A new intro movie
30 new music tracks
Gameplay adjustments
New enemies
New weapons
New endings
New personas
And the list goes on and on. While I'm curious what it would be like playing the game a second time with all of this new content, I'm happy to be jumping into what seems to be a definitive edition.
What Else is Releasing in March?
Though I may not be running out to play them on day one, the following games are also releasing in March 2020.
Granblue Fantasy Versus (PS4) - March 3
Murder by Numbers (PC, Switch) - March 6
Pokemon Mystery Dungeon: Rescue Team DX (Switch) - March 6
Ori and the Will of the Wisps (PC, Xbox One) - March 11
My Hero One's Justice 2 (PS4, Switch, Xbox One) - March 13
MLB The Show 20 (PS4) - March 17
R.B.I. Baseball 20 (PS4, Switch, Xbox) - March 17
The Legend of Heroes: Trails of Cold Steel III (PC) - March 23
Moons of Madness (PS4, Xbox One) - March 24
Gigantosaurus the Game (PC, PS4, Switch, Xbox One) - March 27
One Piece: Pirate Warriors 4 (PC, PS4, Switch, Xbox One) - March 27
The Complex (PC, PS4, Switch, Xbox One) - March 31