The Gaming Hour News Roundup Vol 9
Hacks, Playtime, and Crowdfunding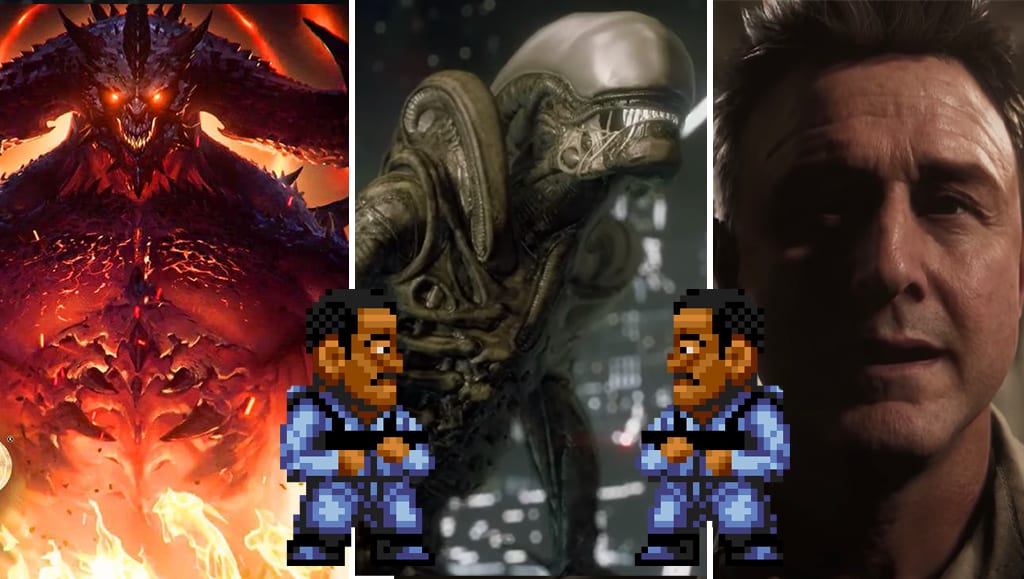 We've hit the halfway to Halloween mark, which means here at The Haunted Pixel Society, the gears are churning on how to amplify our content and deliver nonstop Halloween entertainment in six months!
In the meantime, we'll just keep delivering our Gaming Hour roundups. Last week had some surprises that should keep you occupied at least until the following roundup next week.
Winston Zeddemore Finally Being Added to Sega Genesis 'Ghostbusters'
Some things just need to be done.
Adding characters to a game over 30 years may sound like something worth skipping, but not when that character is Winston Zeddemore and that game is the Ghostbusters game he was unjustly left out of.
In a tweet last week, Danilo Dias revealed he was working with BillyTime!Games (@BillytimeG) and Master Linkuei (@masterlinkueibr) to add Winston as a playable character. Per BillyTime!Games, the hack will increase the roster to four so players can still choose between Venkman, Stanz, and Spengler.
There's no official date for when the hack will be available, but Dias' tweet states "soon in 2022."
New Book to Detail Development of 'Alien Isolation'
Just how much did you enjoy your time as Amanda Ripley? Enough to read a book that takes you behind the scenes of bringing the deadly xenomorph to survival horror? Then you may want to back Andy Kelly's Perfect Organism on Unbound.
The crowdfunded project is listed as "An Alien: Isolation Companion" and promises to deliver an obsessive look into Ridley Scott's Alien, the franchise's video game history, and some tidbits on The Creative Assembly's work on Isolation. Kelly, who's written for PC Gamer, The Guardian, and Kotaku, has performed deep-dives before on in-game quests, but Perfect Organism is a big step away from his journalism career.
You can find more about Perfect Organism on Unbound and back the project for access to a Digital copy upon release. Backers that pledge $30 will receive a hardback first edition along with the ebook.
'The Quarry' Developer Explains Scripting 186 Endings
Supermassive Games has been delivering multiple endings since Until Dawn, but The Quarry is taking things to unfathomable lengths. Will Byles, director of The Quarry, chatted with IGN about the narrative process behind plotting the bevy of endings, calling it a "mathematical nightmare."
Amongst the many things mentioned by Byles, IGN received confirmation that everyone in the game is expendable. "With a horror like this, my personal favorite way through it is that a fair few people die quite horribly. But you can also play it right through, and you can have everyone live. It depends on what you want to play.
The Quarry's script comes in at over 1,000 pages, indicating that Supermassive is, once again, primed to deliver a deep and engaging narrative filled with decisions that guide the terrifying adventure.
Check out the full interview on IGN for more from Byles.
MOB Games' 'Poppy Playtime' Movie in Production
Thanks to the virality of Poppy Playtime, the quirky horror title is being adapted to the big screen. MOB Games is working with Studio71 to bring Poppy to life. Deadline reported that the duo is looking to bring producer Roy Lee (It, The Grudge) aboard.
Studio71's President of Scripted Content, Michael Schreiber, spoke about the project, stating "Their vision for this game is a vivid tapestry that allows the space for feature films that don't retread on the narrative's gameplay. Fans of this franchise are in store of a new storyline that stands alone as its own terrifying and gripping saga."
Poppy Playtime sends players into a demented and abandoned toy factory lurking with monstrosities like the long-limbed Huggy Wuggy. Head over to Deadline for more about the upcoming Poppy Playtime project.
'Dying Light 2' Received New Game+ Mode and More
Wanting to keep the zombie craze shambling along, Techland provided a free update to Dying Light that includes a New Game+ mode. Players can revisit the game's story, carrying over all progression from the previous playthrough. Though all weapons and abilities will be available, the game still offers a challenge as enemies scale to the player's level.
Updated on April 27, the content also features new encounters, 30 new inhibitors, additional rewards, and a FOV slider for PS5 and Xbox Series consoles. For even more on the new Dying Light 2 update, watch the video below.
'Diablo: Immortal' Receiving PC Release
After a very cold reception upon the reveal of the mobile-only Diablo: Immortale, Blizzard returned to the drawing board and opted to develop a PC version. Launching June 2, Diablo Immortal will be available in full on mobile but will be launching into an open beta for PC players.
All progress made during the beta will carry over to the full release, so players don't have to worry about losing their beloved Barbarian, Crusader, Demon Hunter, Monk, Necromancer, or Wizard. The game will also feature cross-play and cross-progression, so PC players can team up with mobile players to take on the demonic horde.
Immortale takes place between Diablo II and Diablo III and explores new and familiar territories. Of course, it wouldn't be a Diablo game without Deckard Cain, and the wise old soul is back to help push the narrative along.
Watch the reveal trailer below for more on Diablo: Immortal.
About the Creator
Writer | Avid Gamer | Horror Enthusiast | A Voice for All Industries
Writing and building communities are my passions
Featured on all corners of the Internet
Reader insights
Be the first to share your insights about this piece.
Add your insights