'Terrordrome: Reign of the Legends' Summons Our Favorite Monsters and More
Legendary Fighters Enter the Ring
It all started with a simple concept: What if the horror legends that haunt our nightmares faced off in an arena, going machete-to-chainsaw with one another in a bloody battle for supremacy? The team at Huracan Studios brought the idea to life, arguably better than New Line Cinema did with 2003's Freddy vs. Jason, with a roster of 13 horror greats in Terrordrome: Rise of the Boogeymen.
Though the first incarnation of Terrordrome felt mildly unpolished, it was a free way for horror fans to finally create legendary match-ups between horror icons like Michael Myers, Jason Voorhees, Freddy Krueger, Ashley Williams, Chucky, Pinhead, and more. Unfortunately, licensing issues got in the way and Terrordrome was forever doomed to remain a shareware title.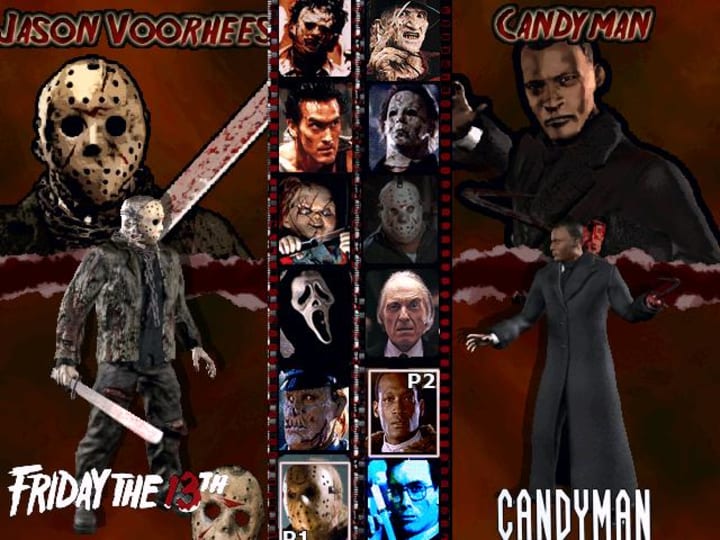 That didn't stop Huracan's creative minds from pressing forward with a follow-up, however. It just required them to get inventive, and with Terrordrome 2: Reign of the Legends, they most certainly did. In its return to the genre of horror fighting, the seven-person team is stepping away from the cinematic icons to bring together a roster of urban myths, mythological creatures, cryptids, and classic monsters, all powered by the Unity 3D engine.
At the center of this gathering of legends is Alex Van Helsing, a descendant of famous monster hunter Abraham. As his ancestor once did, Alex is locked in a battle with the immortal Dracula, who has stepped away from the quiet life in Transylvania to run a multinational corporation. Unable to combat the count on his own, Alex enlists the help of his own powers and a host of supernatural beings.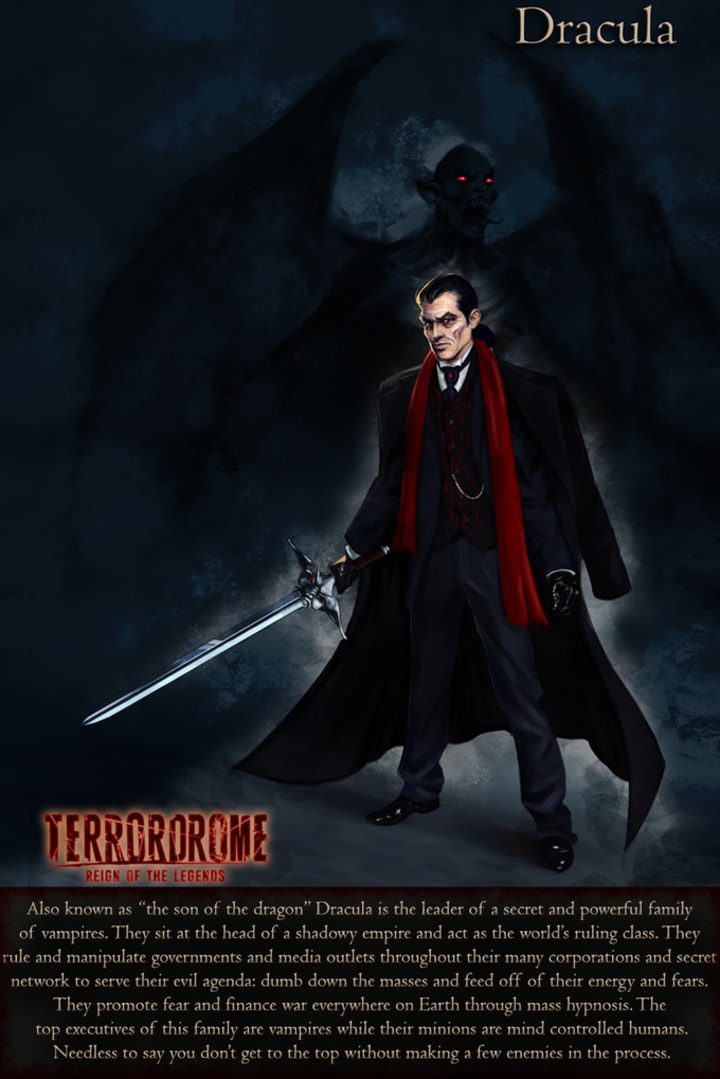 This is where Reign of the Legends roster comes in, featuring recognizable beasts and clever takes on copyright protected entities. With Dracula as the center antagonist, Frankenstein was sure to also step into the fray. Players will also fight as Mr. Hyde, the spectral White Lady, Bloody Mary, a Wendigo, Sasquatch, and their own takes on Slender Man and Pennywise the Clown, known in the game as Neverman and T.H.I.S.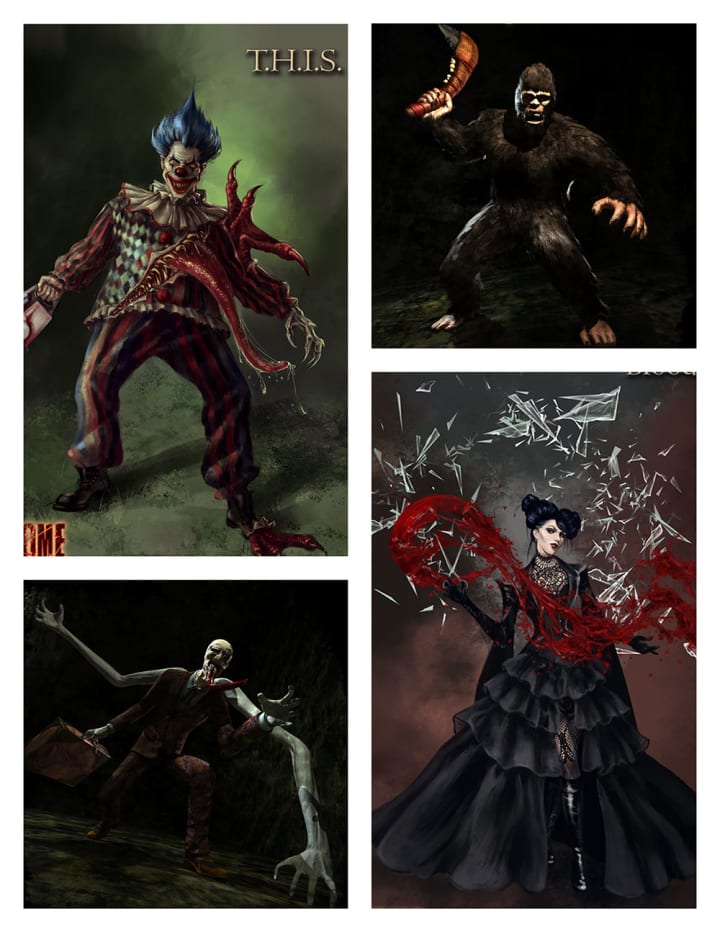 Battles will take place across locations you'd expect to see in a horror film. A creepy cemetery, Dracula's lair, a mad scientist's laboratory, and an abandoned circus are staples of the genre, but Huracan throws in a unique location that fits well into the story being woven. Helsing's Arcade is a neon-infused Victorian-era space where the young Van Helsing is known to hang out when not hunting down the things that go bump in the night.


As with Rise of the Boogeymen (and all fighting games), each supernatural legend dominates the arena with its own fighting style. Where bulkier characters like Sasquatch and Frankenstein rely on brute strength, Neverman, T.H.I.S., and Bloody Mary will pull from their otherworldly and deadly bag of tricks for mystical attacks. Huracan appears to have done a fantastic job of building a roster of very different characters that will undoubtedly require different styles of play.
The brief demo released on Terrordrome 2's Kickstarter campaign showcased Frankenstein and Sasquatch in a surprisingly frantic and fast-paced battle. In the several matches I played, I witnessed Sasquatch call a raven to chip away at his opponent's health, toss a rock at his challenger's face, and throw Frankenstein around like a ragdoll. Frankenstein had a similar moveset, replacing Sasquatch's makeshift club with a metal hammer and brandishing a small pistol and electricity attacks. Both monsters have "Unleashed Attacks," which require a green meter that fills during the match. When connected, these attacks do a heap of damage, much like Mortal Kombat's X-Ray moves. If you had any time with Rise of the Boogeymen, then Reign of the Legends will feel very familiar.
Terrordrome 2 is being brought to life under the watchful eye and skilled hands of Marc Echave, Huracan's CEO, project manager, game designer, and 3D animator. The man of many hats is joined by Unity programmer and technical director Bradley Anderson, community manager Pawel Dzierzanowski, environmental artist and 3D polyvalent artist Imre Ivan, character concept artist Agnieszka Marta Antosiewicz, and the team's advertising and PR manager, Maxx Clark.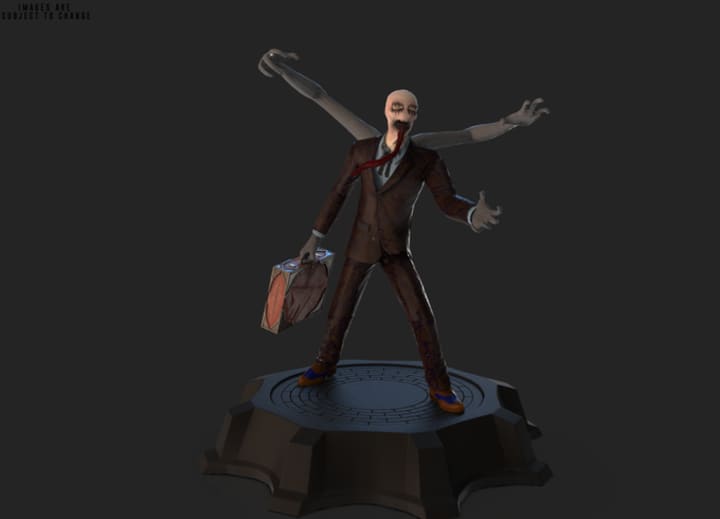 According to the Kickstarter campaign, Huracan hopes to launch Terrordrome 2 in the fourth quarter of 2018 or first quarter of 2019. What's seen isn't all that Reign of the Legends plans on dishing out, either. Huracan very briefly details a list of future character releases spread over two seasons including Krampus, a werewolf, a mummy, an android, Herbert West from H. P. Lovecraft's short story, and Baba Yaga.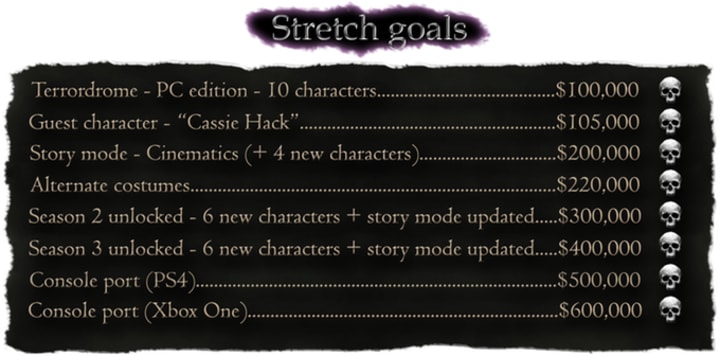 Regardless of how the Kickstarter campaign goes, Huracan promises that "the project will continue." That's not to say it doesn't need the support. Currently, Terrordrome 2 is slated for a Steam release, but at a stretch goal of $600,000, the game would find its way onto PS4 and Xbox One consoles.
For its supporters, Huracan is offering a vinyl record of Terrordrome's soundtrack, a statue of Neverman, and a limited edition art book.
horror
Writer | Avid Gamer | Horror Enthusiast | A Voice for All Industries
Writing and building communities are my passions
Featured on all corners of the Internet