Stardew Valley changed my life
How a simple, 8-bit farming RPG brings me peace and joy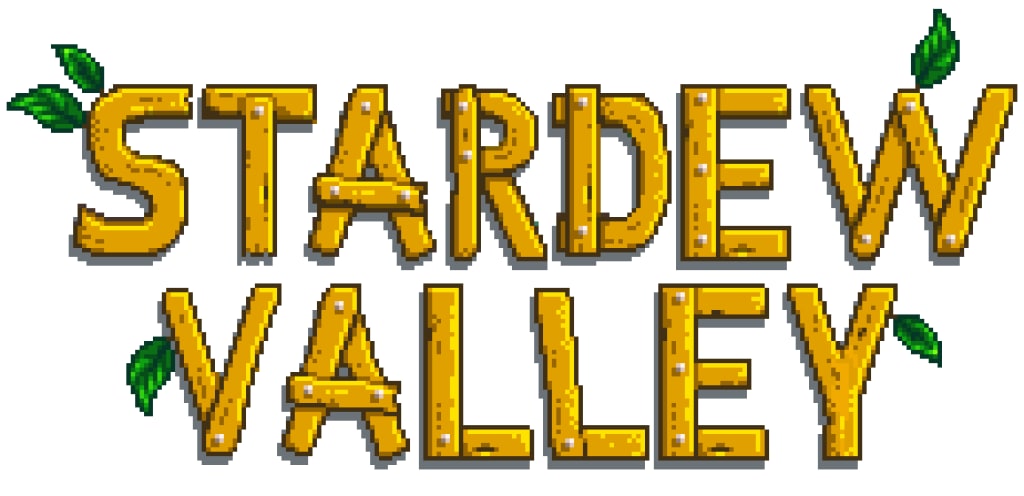 The global pandemic has forced all of us to rethink our daily lives, re-evaluate what we hold dear and what we crave in our entertainment. It has affected me in ways I didn't think were possible. For one, the boredom and loneliness had me thinking about trying a cutesy farming RPG with ancient graphics. Little did I know that it would change my life and cause me to change the way I see retro gaming.
For the uninformed, Stardew Valley is a game where you play a burned out employee of the fictional JoJa Corporation who is gifted a farm in a small, rural town by your dying grandfather. At the beginning of the game, you quit your dead end job and move to restore the farm.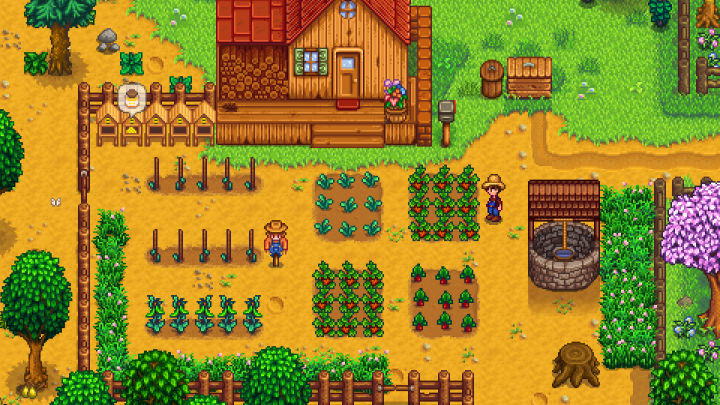 The gameplay is quite simple. The game consists of four seasons, each 28 days long. During each season, you plant crops, gather resources, and sell your bounty to earn gold to upgrade your farm. You live in a small town with a variety of quirky residents who you may befriend by talking to them daily and giving them gifts.
Farming isn't the only thing you do, however. There are a variety of missions given to you by the residents to fulfill for gold. There is also a large map to explore and discover. There are also slimes, goblins, and little magical creatures called Junimos. The combat in the game feels like very old school Legend of Zelda. There is so much to do in this game, one cannot be bored for even a second.
The thing is, I hate retro games. Games with 8-bit and 16-bit graphics are just displeasing to my eye. I live in 2021. I demand crisp, realistic graphics for my games. I also tend to avoid games that are "cute" or "adorable." I watched several streamers play Stardew Valley, but that was as far as my interest went.
That was until the pandemic hit and I was left with large swaths of time on my hands and my game library looked depressingly bland. There was a need for something new and fresh. I also needed a game that would give me the much needed serotonin required to wade through the quagmire of depression I was in. It was at this low point that I decided to give Stardew Valley a try.
What I discovered was not just a simple farming RPG. The gameplay loop (the actions the player takes over and over to succeed at the core goal of the game) was oddly and immensely satisfying. The character interactions were simple but profound. Exploring resulted in surprisingly fun cutscenes and discoveries. There is also a sprinkling of dark humor and racy innuendo in certain storylines.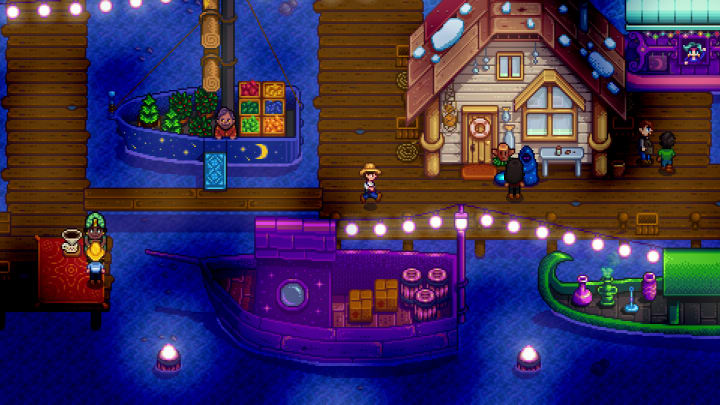 What really struck me was that I found my ADHD not affecting my attention on the game, nor was I losing track of what I'm doing. The game lays out a very clear path for success and success was easy to achieve. This was a feeling I was not used to. In real life, I struggle with accomplishing goals because there is just too much that can go wrong. Something or someone is always in the way and if I find the obstacle too overwhelming, I just give up.
Stardew Valley allows players to succeed without the threat of failure. All you have to do is follow the steps, be diligent in taking care of your farm, and things will work out. This was the kind of positive message I, and I'd argue we all, desperately need in times like these.
While on a slightly smaller level of importance, I found that the graphics did not deter from the fun of the game. I even liked the cuteness of the game. I have become a softy in my old age and this game certainly brings it out of me. I have a little gray cat that I pet every day. I've also become oddly attached to my cows, sheep, goats, and chickens. I married Emily, the blue-haired hippie girl in town (even in video games do I prefer the blue-haired women).
Stardew Valley has brought me over 70 hours of pure bliss. I have a feeling that I will end up making it the most played game in my Steam library. It offers simple, straightforward, rewarding gameplay while making you feel good by giving you meaningful conversations with the citizens. If you are down in the dumps and need a boost of good feeling brain chemicals, consider Stardew Valley. I am so glad I did.
About the Creator
Aimless polymath who knows a little bit about a lot of things. D&D/Sports nerd hybrid. Fan of the NFL's Buffalo Bills, League One's AFC Wimbledon, Critical Role, Dice, Camera, Action!, and Acquisitions, Inc. C Team. And chicken wings.
Reader insights
Be the first to share your insights about this piece.
Add your insights