Rims Racing Review
There are many motorbike games to choose from if you love them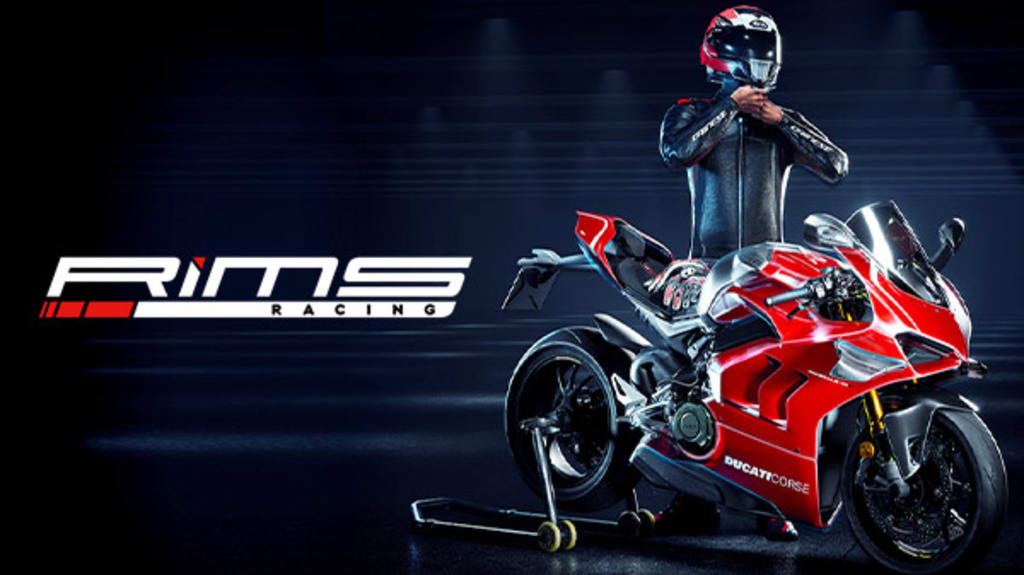 There are many motorbike games to choose from if you love them. We've seen many new entries on the Xbox Series and PlayStation 5 since last year. RiMS Racing will be available on the last and current generation platforms by RaceWard Studio, BigBen, Nacon, and BigBen. I was able to test the PlayStation 5 version of RiMS Racing for this review. Do you think this is worth the effort or should you look for another ride?
RiMS is a simulation game. It is not for the faint of heart. After playing the game for just 10 minutes, I found it intimidating. However, I soon became more comfortable with it and started to learn how to change settings. My first stop was the career mode. Here you can choose a bike to race through a variety of seasons. RaceWard chose quality over quantity when it came to choosing a bike. There are only 8 options, but each one has an incredible amount of detail. Your BMW M1000 RR and Kawasaki Ninja ZX10 RR, Suzuki GSXR–1000, Ducati Panigale V4R and a few others were yours. After you have chosen the best, you can start your career and buy other bikes as you go along.
You'll soon discover that taking care of your bike is an important part of the racing experience. These bikes are made up of many parts, so you have to be attentive to each one to ensure your bike is running at its best. You can get a good overview of the condition of each component by pausing. You can go into the pit to swap parts if you notice something is broken. You can purchase hundreds of parts as long as you have the funds. There are many parts that can be used to make brake pads, mirrors, or tires. The detail and depth of the parts is amazing. You will have to play QTE sequences, which some people will love and others will hate. QTEs never bothered me so it didn't bother me that much.
You'll be racing and fixing your bike throughout the entire game. You may not like the idea of having to fix your bike, so if you don't enjoy it you might not enjoy the game. You will be racing in real-world locations such as Nurburging and Silverstone as well as non-real-world ones during the Career events. You can also practice solo races against the AI outside of the Career. Split-screen local is supported, which was very useful as it's not always available. Online lobby action is also available, which worked well in the few races I tried.
Although the graphics are good on the PlayStation 5 version, there are some problems with the environments. The graphics are not very detailed in areas like crowds and racing. There is also a lot of visible pop-in. As I mentioned earlier, the bikes are the most beautiful thing about it because there is so much detail in every part. Although the framerate was generally 60FPS, it felt like it dropped occasionally. While the soundtrack was not memorable, the sound effects from the bikes were very satisfying. DualSense controller features are well used in the game. Sounds come through the speaker and resistance is felt through adaptive triggers. The controller also provides haptic feedback.
RiMS Racing is a game that's geared towards bike enthusiasts. It is challenging. You will need to maintain your bike by purchasing and changing out parts. This game is not for those who just want to race. Although the selection of bikes is limited, each bike is packed with detail. Although there are some parts that could have been a little more polished, RiMS Racing is a solid winner for all motorbike enthusiasts.