Ride 4 Review
It's a bizarre world, the world of motorcycle racing and gaming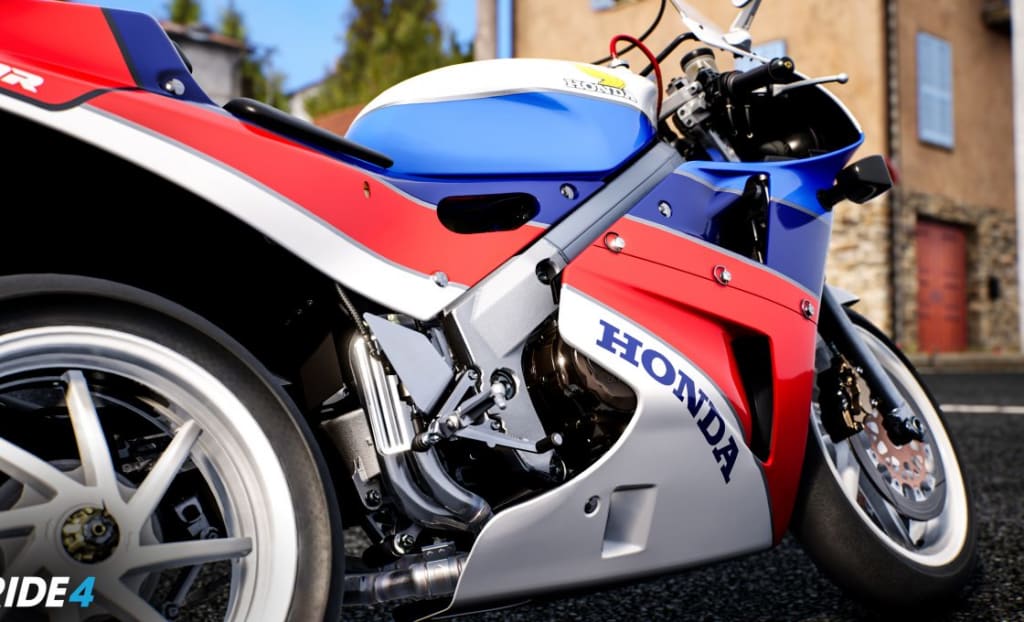 It's a bizarre world, the world of motorcycle racing and gaming. The market can appear both overcrowded and undernourished at the same time. Although there are many motorcycle racing games, each generation and every release cycle brings new ones to the table. Since the 2015 release of the original Ride, Milestone's Ride has been going strong ever since. It launched on both current-gen and last-gen platforms.
Ride4 continues this tradition. The game was launched for the PlayStation 4 in October 2020, but was also available on the PS5 some time ago. This was an opportunity for us to look at the game on Sony's next-gen console and to see how it performs as a game and what its capabilities are in terms of next generation hardware and features. The PlayStation 5 version of Ride 4 is the best.
Two things are essential for every racing simulation. The first is visuals. The first is visuals. Is it a faithful recreation of the sport the game intends to emulate, or as close as possible given the limitations of current technology? Second, the gameplay must be spot on. It doesn't matter if the game looks beautiful, as that's what players will associate with it. Milestone has big goals for Ride4.
Ride 4on PS5 is simply stunning. The bikes glow and sparkle in the sun, the track is squealed against by tyres, and the detail is amazing. It's a joy to watch this game at 60fps in 4K resolution. You'll want to watch replays of Rider 4 on PS5 if you are a fan of motorcycle racing.
There is a lot to look at and enjoy. Ride 4features approximately 170 bikes from the history of motorcycle racing. This means that you will find something you love, no matter your preferences. Milestone has also created around 20 tracks that span across several continents. Each track is unique enough to make racing exciting and varied. Visually, there is nothing to be unhappy about.
Ride 4's gameplay is more complicated. Let's get to the good stuff. DualSense controller for the PlayStation 5 was always going be a game-changer. Unfortunately, if you are playing it on PS4, these features won't work. Ride 4 makes full use of this new hardware. The DualSense controller is amazing for riding these tracks. It feels almost like riding a bike, thanks to the trigger feedback that hits each time you hit resistance or change speed.
The PS5's higher horsepower gives Ride4 a feeling of greater verisimilitude. Ride4 is a lot more precise than previous entries. It's tempting to just lock the review and forget about it. Rider 4 is a beautiful game that plays well. It's not perfect on all fronts, however.
The first is that the career path is extremely lackluster. It's obvious. While any racing game's career mode is bound to be repetitive, there are still ways to make it feel more rewarding. Ride 4 doesn't fulfill any of these requirements. It can feel like you're just going through the motions for a while. The stiff, rigid character creator is not helping. Ride4 has meat, and it can be found in the additional modes that are available outside of the career.
You'll be thrilled to learn that Ride4 offers a lot of customization. There are many options that you can modify, so you don't have to be limited in your choices. This is where the real wish-fulfillment fantasy of the game begins. Even though we aren't bike-heads, it was fun to tweak options and build the perfect bike using our limited knowledge.
If you aren't a Ride fan or looking for a casual game, there's one thing you should remember. Ride 4 is hard. It is very, very difficult. It's not clear if this works for it or against it. However, the game can be so frustrating that even saints might have trouble getting past it. It's not AI that is causing the problem, as it goes by almost unnoticed. Ride4 is not about the AI, which coasts by mostly unnoticed. It's how mistakes are dealt with and punished that makes Rider 4 a difficult experience to stomach if your goal is to have a true-to life bike sim.
Rider 4knows exactly what it is and who it is. It's an immersive, beautiful, smooth, and thrilling motorcycle racing game that doesn't care about attracting non-enthusiasts. You probably already know what you want, but if this is something you are interested in, Ride 4 could be the best choice.