Nintendo Online Prices Have Been Released and They're a Damn Good Deal
Nintendo decided to lower the bar in many ways as affordability is something the company has become well known for.
In an era where online gaming has become a large way to pass time, it's not strange to hear gamers discuss their subscription fees from online services such as PlayStation Network and Xbox Live to things such as their World of Warcraft account. Among these services comes the unexpected member to show up to the party: Nintendo.
When Nintendo first fully revealed the #Switch, they were not shy about what it would be able to do, the features it would have, and what its future looks like. Among that future is the online service for the Nintendo Network: Nintendo Online. This service is your window to gaming online with smash-hit titles such as Mario Kart 8 Deluxe, ARMs, and even games such as Bomberman. What's not surprising is that Nintendo would come out within a year to announce how much the service will cost.
Nintendo Online Subscription Rates Should Make Sony and Microsoft Consider Pricing Schemes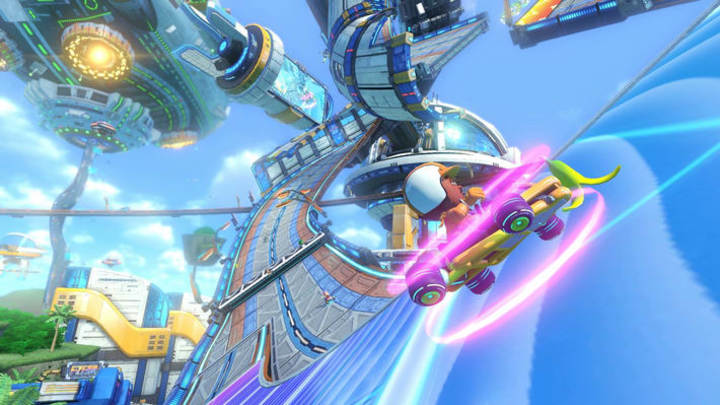 For subscribers to both PlayStation Network and Xbox Live, there's no doubt that they were chuckling under their breath when Nintendo joined the club, especially since they've been paying for their memberships for years to Xbox Live and PlayStation Plus. For years they've been paying costs between $49.99 to $59.99 USD to play online. However, Nintendo - being known for their competitive edge - decided to lower the bar in many ways as affordability is something the company has become well known for.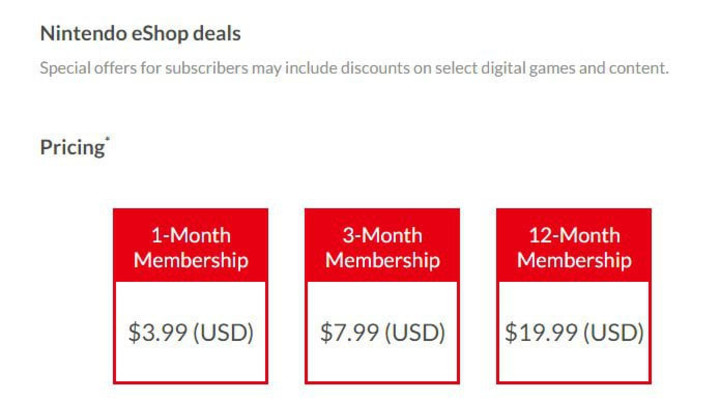 When you compare Nintendo's pricing, what they will offer (social aspects such as Twitch, voice chat, and screenshot sharing to Facebook), there's no doubt that they are wanting to show they can do it better than anyone else. This even shows with how Sony has announced they will be refocusing on how PlayStation Plus works while Microsoft brings in their new Game Pass for Xbox One owners.
What Will Nintendo Online Offer to Compete With Xbox Live and PlayStation Plus?
While many of you are probably wondering what Nintendo has planned, there's no doubt that they haven't been shy on the official page regarding Nintendo Online. Their plans include online lobbies and even voice chat. This means you will be able to use your phone, tablet, or other smart device to connect to your Nintendo Switch and invite your friends so that they may game with you, set an appointment for a nice-long-gaming session, or even chat with your friends while competing with them online.
However, this will only be possible with compatible games. Nintendo has announced that there will be a free version of this app that will have limited features coming this summer, but it's not near as good as what's coming with the Classic Game Selection. If 2018 isn't already wanting to make you want a Nintendo Switch, this next bit probably will, and it's the very bit that has me dancing in my chair as the retro fan inside comes out.
Nintendo has announced that those of you that decide to join up will get to download a compilation of classic titles that will feature online play. Oh, that got you attention didn't it? What games might you get to play? Super Mario Bros. 3, Balloon Fight, and even the classic title Dr. Mario. There's no doubt more will come with time. Nintendo has a RICH library of classic smash-hit titles to mess with.
Nintendo Online Will Feature Discounts on Select Games and Content to follow through with trying to become the all-in-one console you'll want for on-the-go gaming. Sadly, none of this takes effect till 2018, and we can almost be rest-assured that Nintendo will be showing this bit off at #E3 in less than a week and a half.
nintendo

Dustin Murphy
A video games journalist and Content Creator. He has been featured on sites such as AppTrigger and MoviePilot. He's the president and editor-in-chief of the independent news publisher Blast Away the Game Review.
See all posts by Dustin Murphy →