A List of All Pro 'League of Legends' Players Suspended For Toxic Behavior
'League of Legends' is one of the fastest growing eSport titles out there.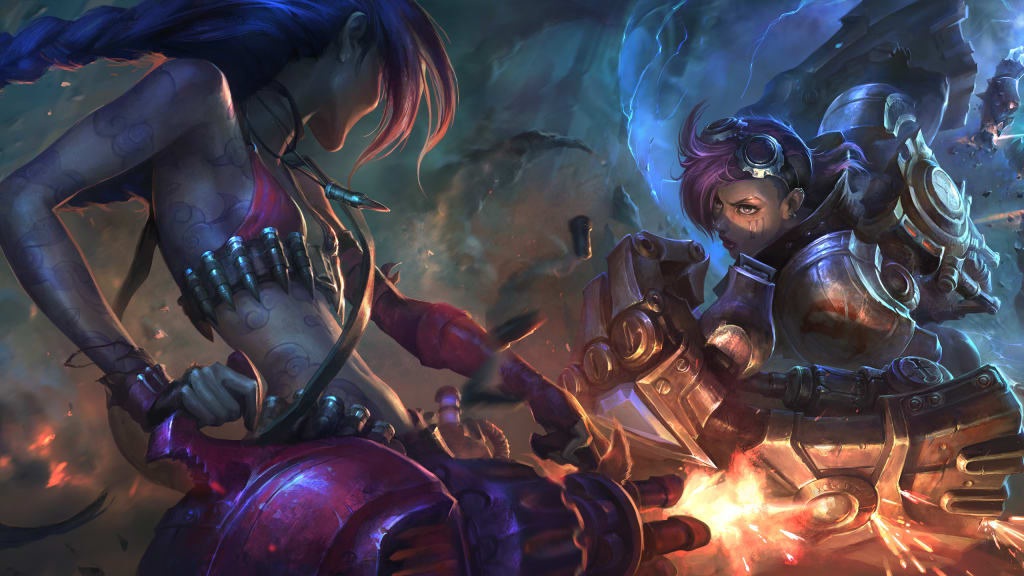 We've all done it, we've cussed out our team mates, we've verbally abused someone in some way, and in ways it has come back to bite us. Unfortunately, it's a habit we should all work on breaking, but for pro players, that isn't something so easily well done once the damage has been done. League of Legends is also one of the fastest growing eSport titles out there as more-and-more players keep coming in to play within its pro-circuits.
Unfortunately League of Legends isn't a stranger to this when it comes to their pro players. Remember Svensken? He's still banned. Just these past couple of days, Riot, the creators of League of Legends, announced that they have suspended the pro player Hankil "Road" Yoon and has also fined him a rough $2,000 dollars. While it may not sound like a lot for one of the top players in the world, it comes out to be quit a bit if the teams are between their tournaments and find themselves low on funds. With him being banned Roads' team, I May, in a bit of a tight spot as they prepare to take to the group stage during the League of Legends World Championships that are preparing for their final brackets.

The cause for Roads' ban is actually one we all find ourselves guilty of - harassment of players while solo-queueing. what he did was a bit of a face-palm worthy moment as he found himself attacking Henrik "Foggen" Hansen of Echo Fox who was teamed with Road during a match-making solo-queue. The harassment started as it usually would in a MOBA due to a player constantly being picked off. From there it escalated as Road kept telling Foggen to "go die" by spamming the game chat. Hankil "Road" Yoon ended up being banned for one League of Legend Pro-Game and Fined as previously stated. He's not the first offender to do so however.
There were others before "Road" to do so.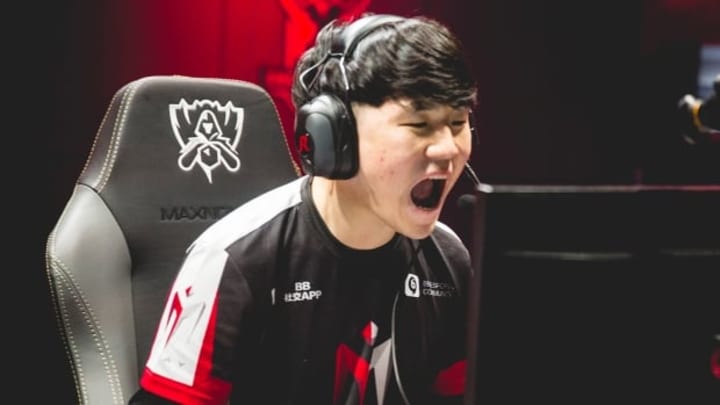 While Hankil "Road" Yoon is the most recent in the news, Riot has dropped the hammer on other players before. Recently they dropped the hammer on quite a few NA LoL Championship Series. So lets take a peek at these recent bans.
Team Impulse
Renegades
Team Dragon Knights
While it sounds hard to deal with, Riot isn't scared to drop the hammer when needed, and they seem to do it when the cases are only the most severe. The accusations are ones that are actually quite painful to read about. Though League of Legends isn't the only game to see this kind of thing happen.
Team Impulse was recently banned from the League Championship series.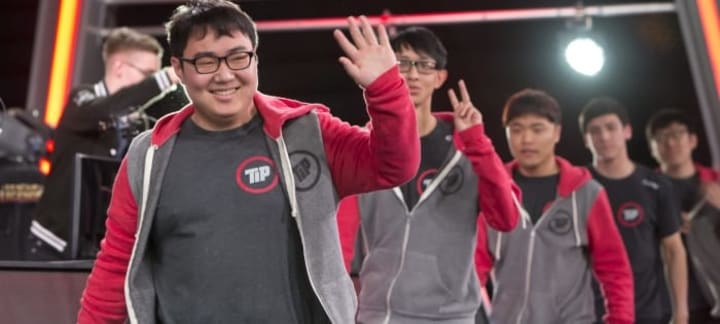 As stated, Riot isn't a publisher to just drop a ban hammer whenever they feel like it. I'd know from experience. I've had my fair share of toxic moments in my earlier days of gaming and have since learned to control them. However, my infringements paled in comparison to the ones you're about to see.
Team Impulse has seen a permanent ban for several accounts of issues that have reared up before. The reasons were't limited to proper payment of players under the League-mandated Minimum Player Compensation rules in 2015 and 2016 (they failed to pay players properly all together).
They also failed to keep proper paperwork (contracts) for their team members in order to keep their eligibility under the LCS guidelines. In March of 2016, it was discovered that Team Impulse had no contracts signed for each player despite the fact that they submitted summary sheets that stated otherwise. While the team has been banned, it's also believed that some of the players are still owed compensation to this date.
LCS teams Renegades and Team Dragon Knights were banned also!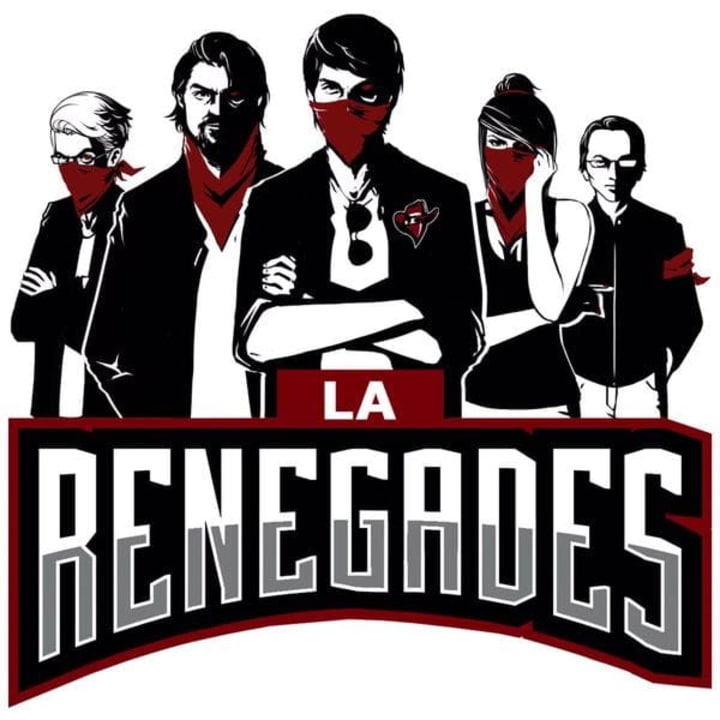 While it sounds painful, this double ban just happens to have occurred due to the teams managers having violated the competitive ban policies. So what happened? It's a tale that involves a double edged sword that team managers just happen to take hold of. This messed up story starts with Chris Badawi and the now former owner of Renegades Christopher Mykles.
This tale is one that is weird as much as it is interesting. Badawi has been known for some shading doings, which includes trying to sign a player who is under contract with another team, which lead to a suspension, but also a new controversy that popped up, which is him earning 50% stake in the team once his suspension was over. Additionally him and Mykles stated they also that the two teams had nothing to do with one another.
It gets even weirder from there despite both of these offenders denied the accusations against them. Their pleas for understanding from the LCS community fell on deaf ears however. Luckily for Badawi, he's still a shoutcaster known as "Montecristo", whom has been banned for one year (2017 Spring eligibility) and will not be allowed to participate in any official Riot-sanctioned positions or competitive organization's. Luckily, he won't be banned from shoutcasting in South Korea where he works for OnGameNet.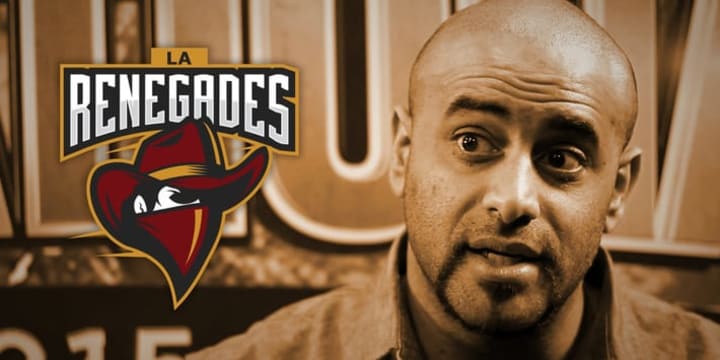 While Badawi's ban is temporary, there's a lot behind why he was besides money. Well it was mostly money, but it does get a bit more messed up from there. He was also banned for behavioral issues including confrontation between management and players, but also a refusal to provide payment, contract provisions to team members, and a failure to maintain a safe environment for all team members (we're safe to assume this means both TDK and Renegades).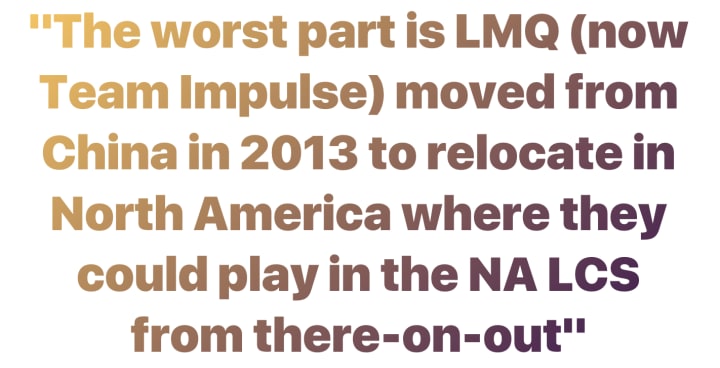 This also goes to trading issues for both TDK and Renegades. When LCS officials made repeated direct inquires to team owners, it was discovered that both teams were actually linked together since some of the former members on one or the other team post-trade were still where they were previously. The officials also had received evidence that both teams were linked in more way than one.
The worst part is LMQ (now Team Impulse) moved from China in 2013 to relocate in North America where they could play in the NA LCS from there-on-out. In turn Team Dragon Knights formed in September of 2014 where they would spend the season in the top of the NA division before they were investigated while the Renegades (formerly the Misfits) had formed in 2015 and would end up in a second straight split within the NA LCS in 2015 settling into the end of that season before their ban during the start of the 2016 season back in March.
Source(s): Riftherald, Kotaku
celebrities
About the author
A video games journalist and Content Creator. He has been featured on sites such as AppTrigger and MoviePilot. He's the president and editor-in-chief of the independent news publisher Blast Away the Game Review.
Reader insights
Be the first to share your insights about this piece.
Add your insights