'Mortal Kombat' Review — A Flawed Victory
No spoilers!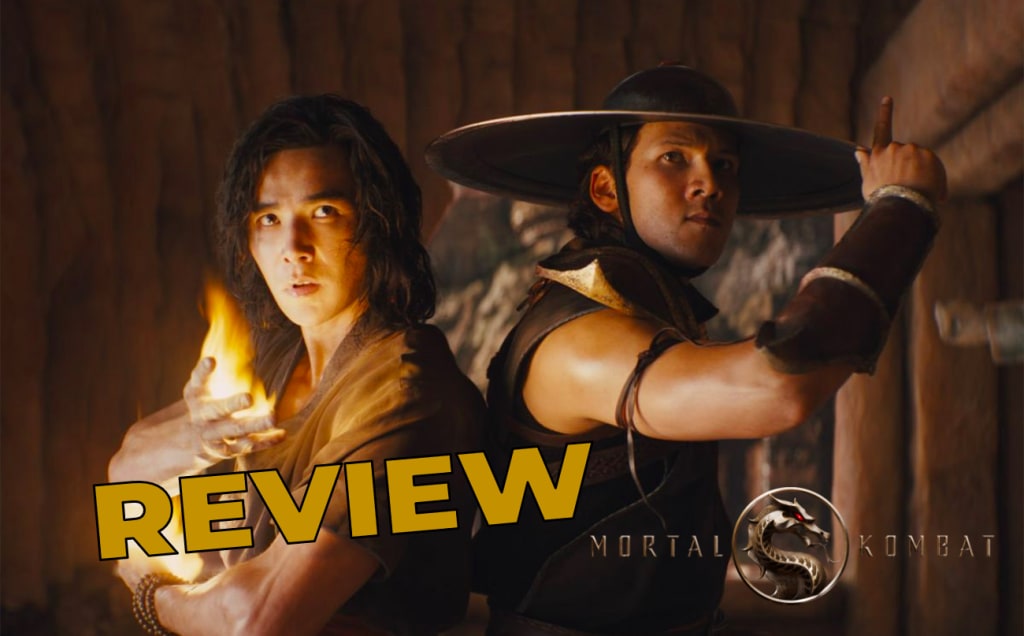 Test your might with the newest cinematic adaptation of the classic video game, Mortal Kombat. This fantasy action film from first-time director Simon McQuoid is Hollywood's first attempt at an MK movie since 1997's Mortal Kombat: Annihilation, widely considered a cinematic fatality.
Video game movies don't have a glowing reputation, and neither do reboots of long-expired movie franchises. This film stars Lewis Tan as an original character named Cole Young, a former MMA champion with a mysterious dragon marking on his body.
Cole soon discovers that the marking is an invitation to fight in a tournament known as Mortal Kombat. He finds himself working with fighters such as Sonya Blade, Jax Briggs, and Liu Kang to fulfill his destiny and take on the villainous Sub-Zero.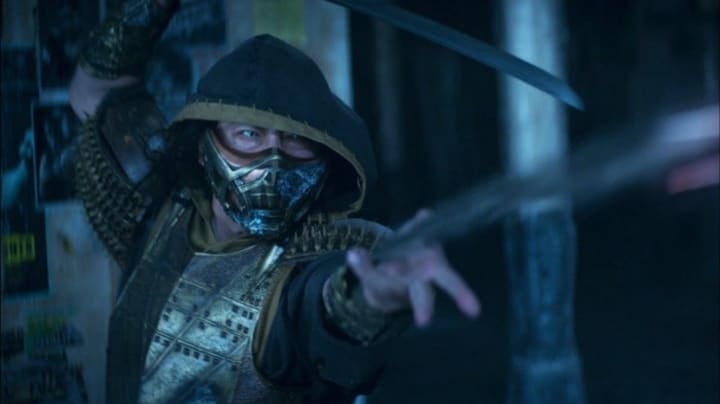 Similar to the previous Warner Bros film to feature a theatrical/HBO Max hybrid release, Godzilla vs. Kong, this is a turn-your-brain-off movie that has a story, but it's not a story that audiences will particularly care for. McQuoid had a good idea of the key to bringing audiences into seats.
What is the key, you ask? Carnage. Blood and carnage. The opening action sequence of this movie delivers everything we may want, as Japanese legend Hiroyuki Sanada portrays Hanzo Hasashi, who battles Bi-Han (Joe Taslim) in a blood-soaked brawl.
Hasashi is developed very well, but similar to the 2014 Godzilla, another movie written by Dave Callaham, the interesting character is sidelined for most of the film and replaced with a less compelling character. Enter Cole Young.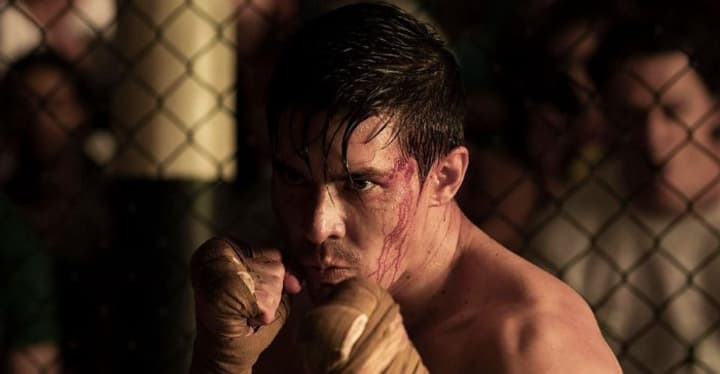 Young isn't a bad protagonist, but he isn't nearly as compelling as he could be; he's a fighter with a wife and daughter. Besides that, there isn't much to him that's compelling enough for the audience to care about him specifically as a hero. He serves solely as a surrogate for the audience to be introduced to this world.
But this movie excels in its action sequences. They are plentiful and bloody as hell, with brutal fatalities and great fight choreography. Those entering this movie looking for gory battles will definitely get it, even if the direction and choreography aren't as solid as foreign action films such as The Raid.
We have many really cool-looking fights and other fights filmed with a few too many close-ups and not enough wide shots. Regardless, this is a hard-R action film that will keep those looking for nothing more than a good time entertained.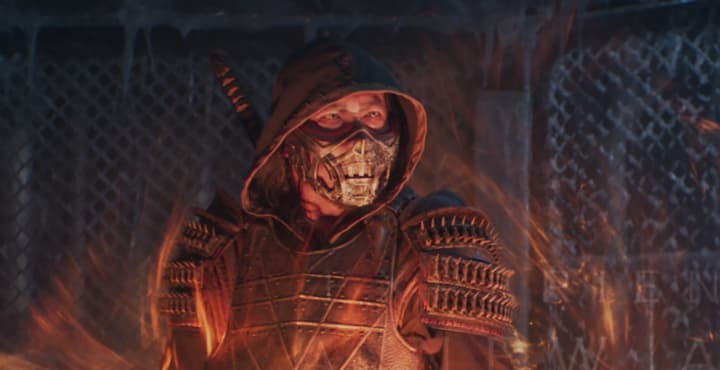 If you're looking for more from this film, you probably won't get it. The story is very barebones and feels like nothing more than a vehicle to have many cool action scenes. It lacks anything special, and it doesn't have a tournament either, clearly doing whatever it can to set up a franchise filled with sequels and spin-offs.
The characters don't pop the way they should, either. Josh Lawson as Kano is bursting with energy, and Sub-Zero is a very powerful villain, but most of the characters are pretty one-note and low-energy. They don't have enough charm in their relationships to get us to really like them.
But for the most part, the movie knows what it wants to be. It has some overdramatic moments and ridiculous one-liners, but it offers a fun, pulpy video game ride with a crowd-pleasing finale. The script may be weak, but the fights are cool, making Mortal Kombat a flawed victory.
Grade: ★★★✬☆ [7/10, B-]
Mortal Kombat is now playing in theaters and streaming exclusively on HBO Max.
Rating: R for strong bloody violence and language throughout, and some crude references
movie review
About the author
Film critic. Lover of Pixar, Harry Potter, Star Wars, Marvel, DC, Back to the Future, and Lord of the Rings.
For business inquiries: [email protected]
Reader insights
Be the first to share your insights about this piece.
Add your insights