Latest Obsession: Board Games
how my latest obsession has impacted my life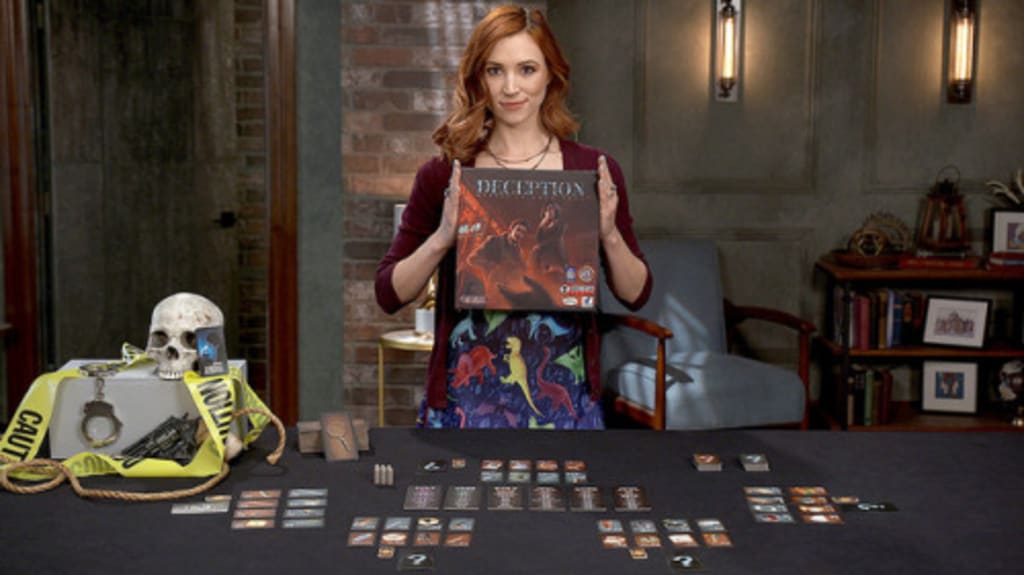 As a multi-passionate individual, I tend to go through phases. I'll start watching a TV show and become OBSESSED with it for a week or two ... and then I find a shiny new object to obsess over.
Lately, I've been all about board games board games board games. Now, I've always loved board games -- my boyfriend and I don't have a linens closet, we have a games closet. However, ever since my mom and I decided we were going to create our own board game (and actually working on one this time, not just talking about it -- walking to walk, woot!), I have done four things:
1) I've watched A LOT of Game the Game episodes. I used to watch TableTop, but after fours seasons the show was cancelled. Game the Game is not new, but I never watched it until now ... I can catch up though, because I'm pretty sure they're not making new episodes due to the pandemic. (Also, for those who don't know, Game the Game and TableTop are both web series; you can watch both series on YouTube!)
2) I've come up with a dozen more board game ideas ... I should actually say TABLETOP games, because some are strictly dice games and others are cards (and, of course, a few do have boards). This has been incredible for my creative ego ... but also, amazing for my childhood self, who used to create board games out of paper. I actually forgot about that memory until recently, and it makes my heart so happy.
3) I just sent in a bunch of Magic The Gathering cards (*cough* 300 *cough*), so that I can get store credit and purchase 6-9 board games I have my eye on. (Thank you Game the Game for introducing me to a bunch of new ones I'd never heard of!) I'm still awaiting on the exact amount of credit, and that will determine which games I pick out -- I may even let my boyfriend pick out a couple big ones (since most of my must-have choices are smaller games, and I think he prefers the big ones).
4) I did also make one board game purchase at my local game store, because I couldn't wait for my massive hoard to arrive. I chose a game that has a significant memory from when my boyfriend and I first started dating ... I saw it on the shelves and I HAD to get it. I surprised him with it set up on the table before he came home from work, and we've played it I think three times this week already. When we go through long periods of not playing board games together, I feel it -- things feel off. I've been reminded how fun it is to play board games with him (and challenging -- he's far more strategic than me!).
Some of my obsessions (especially TV shows) are used more as a distraction from my life, and I don't get much out of them ... but board games, wow are board games special! I already said it's been great for my creative flow, but this latest obsession has also brought me so much joy and excitement lately ... dare I say, a renewed sense of energy.
Also, I've been heavily considering starting another blog (even though I'm rethinking my feelings on blogging) and/or a podcast. I'd like to share my obsession with the world, and add to the beautiful community of people introducing other people to new games. (Which reminds me, check out @1minuteboardgames on TikTok! It's an incredible source of even more board game content!) Now, a podcast would depend on whether or not my friends want to join me on that ... plus, as I mentioned, I'm multi-passionate and go through phases ...
So, how long will this phase last? I don't know. It may last a lot longer, given the project with my mom AND having an abundance of new games to play soon. But we'll have to see ... maybe if it does continue for a long while, I'll reach out to my friends about a podcast.
To end this, I want to impress upon you the words of Wil Wheaton (TableTop), words of wise advice I believe everyone should follow ... and that is: "Play more games!"
table top
27, Canadian, she/her
Life & Creativity Coach
reader, writer, and lover of words
https://www.kaitlyndawn.com