Imagine Playing a Competitive Game on a Giant Keyboard and Mouse
That's exactly what a Dota 2 esports team did after being convinced by Alienware.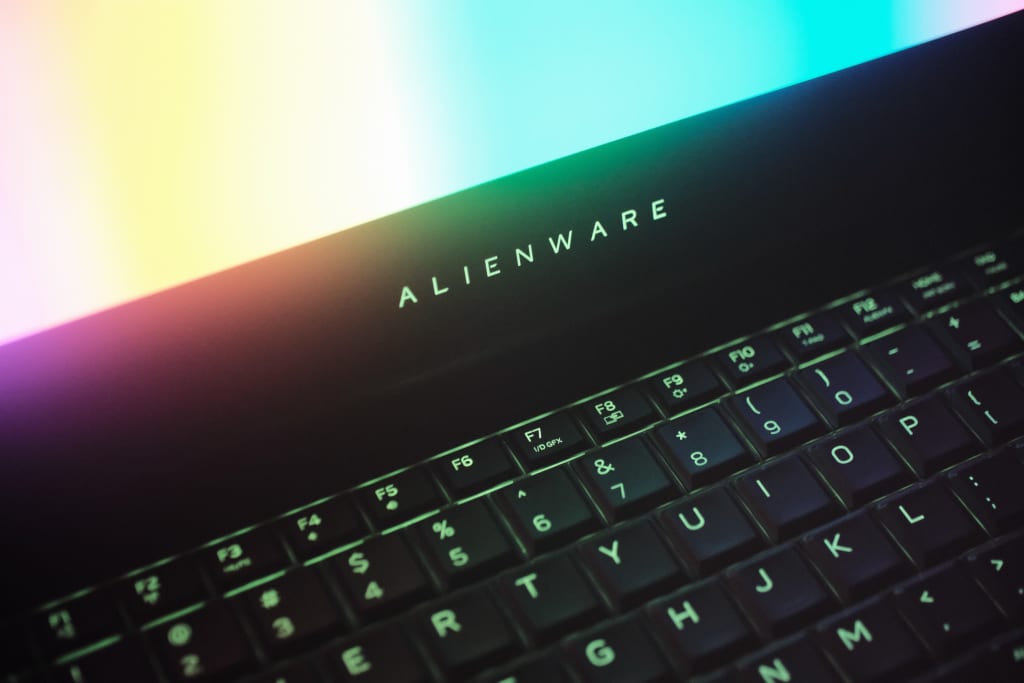 Photo by Philip Shoots on Unsplash
In some past stories, I've chatted about cool gaming gear. You can find those linked at the end of this post.
But today, let's talk about Alienware's latest marketing gimmick — a massive 16-foot keyboard and mouse combo that Dota 2 pros got their hands on. It's quite the spectacle!
Now, entering the grand league of oversized wonders, Alienware presents its latest marketing extravaganza: a whopping 16-foot keyboard and mouse combo, claiming to be the largest ever made. But before you roll your eyes into oblivion, hold up.
Unlike those previous gimmicks, these peripherals aren't just for show; they actually work. In fact, Alienware went all out and had their "Team Liquid" DOTA 2 esports squad play some serious matches using these colossal gadgets against real opponents.
So, how did they come up with this monstrous idea? Well, it started with a straightforward thought experiment: "Could we get one of our mice and keyboards and enlarge them to the size of a room?" The result? Designs for an insanely enormous set of peripherals.
However, turning these behemoth devices into fully functional gaming tools posed a series of engineering challenges for the team. The 3D-printed keys were nearly a foot wide, with four inches of travel. To make them functional, the team had to construct giant mechanical switches using PVC pipe and rubber bands for resistance instead of the typical springs.
A small piece of metal tape measure was added to the plunger to achieve that satisfying "click" at the end of each keystroke. So, not only do these switches sound like traditional mechanical ones, but they also emulate the feel. 86 of these colossal switches were crafted, and yes, they come with RGB backlighting.
All this technical wizardry is just a show until you bring in actual players to tackle these oversized gaming monstrosities. Alienware flew in their "Team Liquid" esports squad, who, supposedly, had no clue about the true scale of the challenge until the last moment.
Let's pretend to believe that for a second. After some nervous laughs, the team dove into testing the devices, scribbling vague squiggles in Paint and engaging in a word count typing challenge.
Soon enough, they faced off against their DOTA coach Blitz, who, handicapped without glasses and playing at low resolution from five feet away, had his work cut out. Yet, given the enormity of the devices before them, it wasn't a walk in the park.
Sure, we've seen massive peripherals crafted as technical experiments before, and some manufacturers sell oversized devices with practical advantages for people with disabilities. But here, we're deep into the realm of PR stunts. Still, don't brush it off entirely; the engineering showcased here deserves a nod.
Final Words
Who knows, this might mark the beginning of a marketing arms race where every peripheral maker tries to outdo the rest to grab those headlines.
If that's the case, I'd love to see a giant racing wheel setup. Imagine needing three people just to operate the gas, brake, and clutch pedals. Now that would be a showstopper!
____________________________________________________
About Me
I write articles in my field covering gaming, film-making, social media, and design. I am also a YouTuber. Thank you for subscribing to my account to get notifications when I post on Medium. I also created a new website to share my content for free and promote stories of writers contributing to my publications on Medium. I also have a Substack newsletter. Let's connect on Twitter and LinkedIn.
I own two publications on Medium. One for video gamers and another for YouTubers and Podcasters. I also support Illumination Integrated Publications as a volunteer editor and participate in collaborative activities in the Slack Workspace. Writer applications for my publications can be sent via this weblink. Please add your Medium ID.
If you are new to Medium, you may join via my referral link. You may also consider being a Vocal+ member to monetize your content. I write for both platforms and repurpose my content to reach a larger audience. Here is more information about Vocal Media.
This post includes my Medium and Vocal Media referral links.
About the Creator
I specialise in Media, Design, and Filmmaking. I support Illumination Integrated Publications on Medium as an editor and YouTube coordinator. https://www.youtube.com/watch?v=F9DhuGQYbpI& I also own two publications for Gaming and Podcasts.
Reader insights
Be the first to share your insights about this piece.
Add your insights