How To Trade Superstars In NBA 2K23?
Superstars are very powerful in NBA 2K23, how do we get them?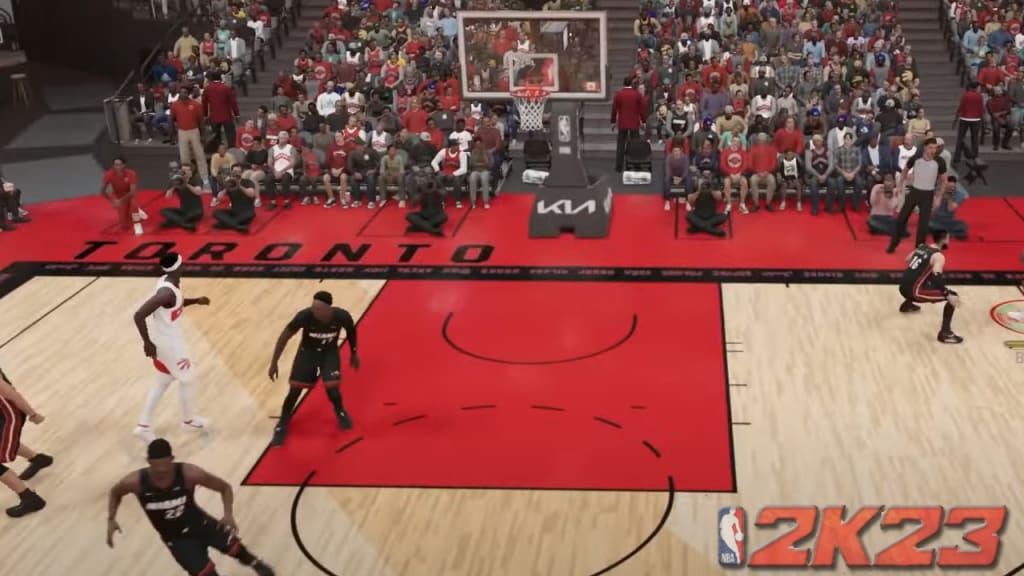 Once we create a team in NBA 2K23, we need to add some superstars to it. However, getting superstars to play for your team in NBA 2K23 is one of the most difficult things to do. Trading superstars in NBA 2K23 is much more difficult than it usually is in the NBA.
What is a superstar?
NBA legends have different definitions of superstars. Some consider an All-Star starter to be a superstar, others just consider a superstar to be someone good enough to be the best player on a championship-contending team.
In NBA 2K23, we can define a superstar as a player who is rated 5 stars on a team. a player with 4 1/2 stars would not be considered a superstar. Each team has different needs for their team, and your player's value may fluctuate based on how other teams rate them.
Ways to trade superstars in NBA 2K23
Here are some strategies for trading superstars. You can accumulate 2K23 MT and invest for the future. Training and developing players with potential is also a good option to increase your trade value or strength.
Acquire assets through trading
Assets available for trade can be valuable draft picks, expiring contracts, or salary space. The trick to acquiring valuable draft picks is to look at the team's structure and see if they are likely to lose a lot of games during the season. At the start of the season, each team's draft picks are calculated based on their previous NBA regular season record.
If you set up a fantasy draft, you can get picks from good teams at the start of the season. If there is no fantasy draft set up, you can get picks from teams like the Utah Jazz, Dallas Mavericks or Atlanta Hawks.
This is a long-term investment that requires a significant investment of our time. If you don't have enough time, then you can also choose to buy NBA 2K23 MT directly.
Training and developing players
Getting young players with potential is always a good thing. Over time, their value will eventually increase and their potential will make the process much faster.
These young players can be considered assets if you want to trade them. They can even be your superstars if you stick with them, so you don't need to trade one.
How to develop young players
The easiest way to develop them is to give them a lot of playing time and get them on the floor consistently. You want to improve their morale and happiness throughout the season.
Team success and chemistry are also important because winning means development. Just by making the playoffs and winning a lot of games in the regular season, Cade Cunningham earned an overall rating of 92 (5 stars) after one season.
You can also have success with other players who have potential. It's possible to bring in two or three young players you can develop as long as you give them enough playing time.
Trading for the superstar
After acquiring assets and developing a young promising star, you can now try and trade for any superstar you want. If you calculate the star value of a trade, you will end up with 6-8 more stars for a superstar.
You also need to match this money by adding more players. If you add all the value in the contract (stars) instead of getting the alphabet (5 stars), you will spend a lot more money. With the default trade slider, you have to pay too much to get any superstar.
Using Trade Finder or Trading Block
The Trade Finder is a tool in MyGM that allows you to select players on your roster and automatically find trade options. Any trades that pop up will be accepted, depending on whether you like the deal or not.
Trade Finder is unlocked through the MyGM skill. It is available when you reach level 2, as the node is right next to the circle in the middle.
Reader insights
Be the first to share your insights about this piece.
Add your insights