How The Music Of 'Final Fantasy' Inspires Me When I'm Feeling Down
Ever since I got my first iPod, I have always had some 'Final Fantasy' music on there ready to play. But just what is it that inspires me?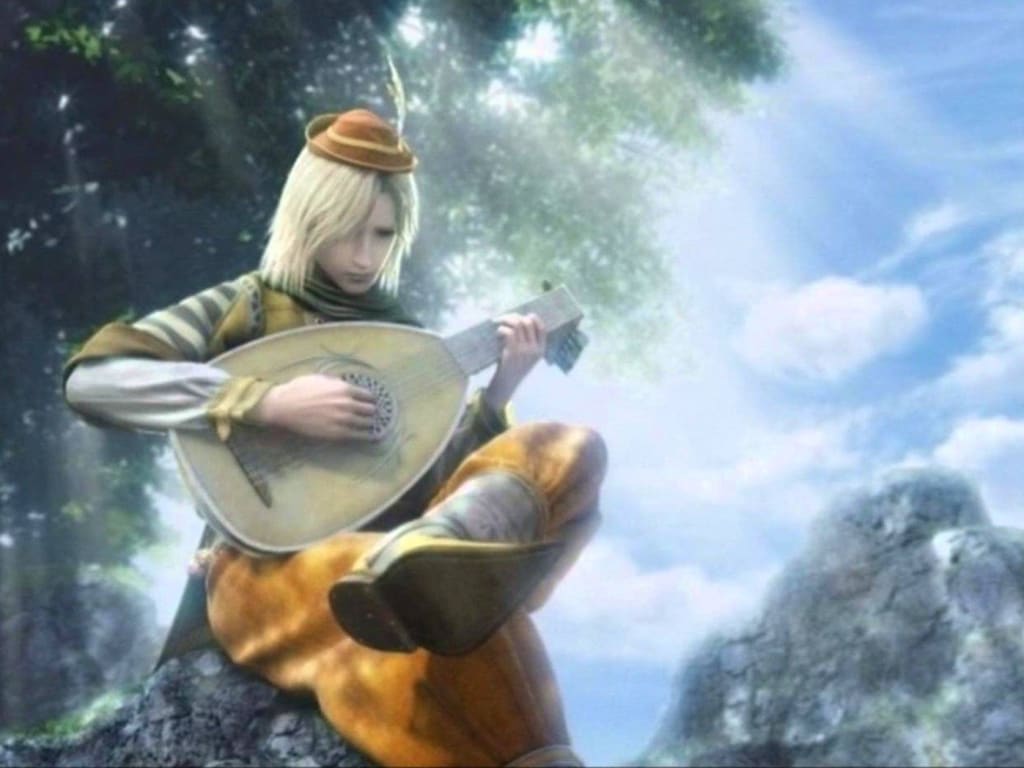 [Credit: Square Enix]
The Grammys are upon us, so the team here at Creators Media have challenged us to write about music (which is quite funny as my last article was about music too!). We've been challenged to write about a particular song that resonates with a seminal moment in our lives. However, I'm not the most exciting of people, nor am I a big music guy, so when I thought about a particular song and a certain moment, it didn't go so well.
I wracked my brain thinking of ideas, but ultimately my thinking was all for naught until I thought of this: I'm a big fan of the Final Fantasy series of games, and I've often used the music to inspire me when I've needed it. Ever since I got my first iPod, I have always had some Final Fantasy music on there ready to play, and it certainly came in useful. This may have been during college when I needed help to write those last few hundred words of my dissertation; I even listened to some of the music on my iPod before I did my fourth dan in front of eight of the best karate teachers in the world in Japan.
But just what is it that inspires me?
One of the things I love the most about the Final Fantasy series is that none of the games are the same. Each installment in the series is different from the previous one (direct sequels such as Final Fantasy X-2 notwithstanding), each telling its own story in its own world with its own characters. As a result, each game has its own themes and tone with a soundtrack to match.
Some games are bright and cheerful, whereas others are dark and serious, but within the soundtrack there is always a song that conveys the appropriate mood. If we take Final Fantasy IX, for example, the overall tone of the game is quite happy and less serious than the three previous installments — but even within this game there are moments of darkness. After finding out the truth about his purpose, the main character, Zidane, falls into a depression, and the scene that follows features his friends trying to snap him out of it. The music that goes along with this scene is called "You're Not Alone" and is a particular favorite of mine:
I'm a huge fan of these games so obviously I'm taken back to seminal moments within them by the music. The ending theme of Final Fantasy X is one particular example because of the feelings it brings back. I know the EXACT moment when everyone tears up because of what's going on in the scene, and when I hear it I remember vividly. Playing the HD remaster a couple of years ago I got to this scene and I'd actually forgotten how powerful it was, but damn, it all came back.
While I'm on slightly sad themes, I simply have to mention "Aeris's Theme" from Final Fantasy VII. If you don't know the spoiler surrounding her character (I mean, it's the "Bruce Willis is a ghost" of video games, isn't it?), I'll warn you to skip ahead a little.
The scene in the Forgotten City, in which Aeris is brutally murdered, is one that hits home every time. The silence until the White Materia hits the ground is perfectly played, and the fact that the following boss battle continues with her theme is a touch of class.
Throughout all of the first disc of the game Aeris is a huge presence, and to have her taken away is a cruel twist; it's the music that really hits home and brings the emotions to the forefront. Truly effective music can make a scene really pack a punch.
I got a bit sidetracked with some emotional stuff there, so let's talk about more positive tunes. One of the constants throughout the series has been the theme tune of the series mascot (or one of them): the Chocobos. These large, yellow birds have been a faithful companion of all of the heroes in the games, and their signature tune is filled with the joy and whimsy you would expect of them.
Each character has their own leitmotif as well, and some of these can be particularly powerful. "Terra's Theme" from Final Fantasy VI is a fan-favorite that is actually the world map theme for the first half of the game. I'd also add in "Noel's Theme" from Final Fantasy XIII-2 as a particularly powerful theme that captures the loneliness of his character while maintaining the hope he shows.
If we're after hopeful themes, then "Cid's Theme" from Final Fantasy VII is a great example. It frequently shows up in moments when the party requires inspiration, and the theme certainly delivers. There are so many character themes throughout the series it would be impossible to list them all, but often they mirror the character's personality and can suitably inspire me if I need it.
The battle themes within the games are where the series shows true variety; all of them sound very different. Though the first six games all shared the first few notes of the theme, each one went off in a different direction and became its own tune.
One of my favorite battle themes was "Crimson Blitz" from Lightning Returns: Final Fantasy XIII. It's a remix of the excellent "Blinded By Light" from Final Fantasy XIII, but to me it's the perfect version. I would often sit while editing a video with this music on to try and get my creative juices flowing, and it really worked.
A fun quirk of the first three games was that the number of battle themes corresponded to the chronological number in the series. By that I mean that the original release of Final Fantasy III had three battle themes, for example. Since then there have been a great number of battle themes for a huge number of occasions.
The final battle themes are particularly noteworthy. "Dancing Mad" from Final Fantasy VI is the longest battle theme in the series and goes through a few different movements while also reflecting Kefka's madness. "One Winged Angel" is a legendary track that plays in the final battle of Final Fantasy VII; it was an orchestral piece that even featured a choir and perfectly reflected Sephiroth's goal of becoming a god.
Without a doubt the most frequently occurring battle theme is "Clash on the Big Bridge," the main theme of Gilgamesh. First appearing in Final Fantasy V as the main antagonist's right-hand man, this tune has transcended its original game and followed the character wherever he goes. Gilgamesh is implied to be the same character travelling between dimensions in each game and as such, his theme has been remixed to match. This version by the Black Mages is my particular favourite.
We've Got One Man to Thank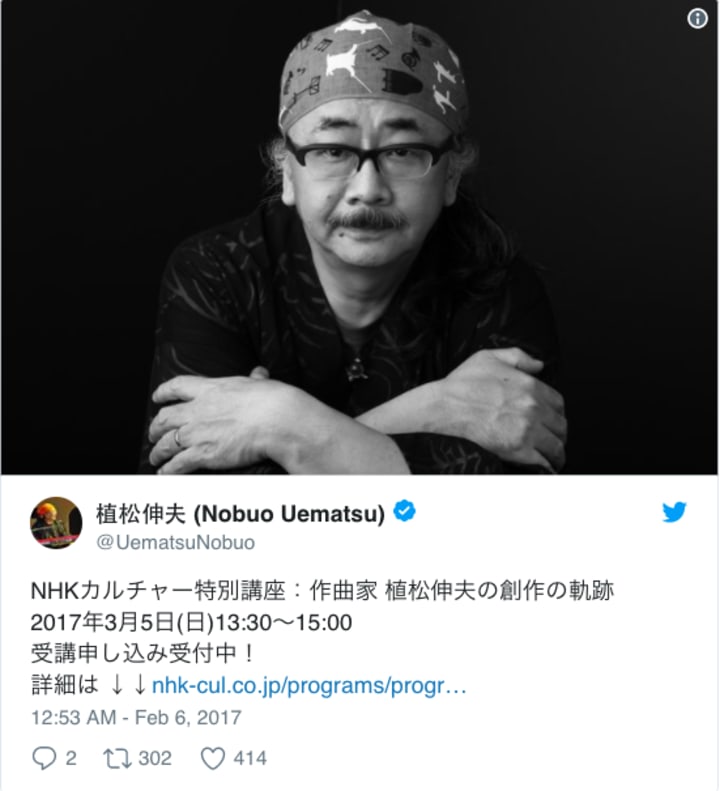 Nobuo Uetmasu is the genius behind the vast majority of these soundtracks and he has been critically acclaimed, being named as one of Time's Innovators in their "Time 100: The Next Wave - Music" feature. Since 2012, Uematsu's work on the Final Fantasy games has been recognised every year by Classic FM in their Hall of Fame and it is greatly deserved in my opinion.
In the later games, others have stepped into Uematsu San's shoes as he left Square Enix to go freelance. His influence is certainly felt in these games, though, and he has certainly been a feature in my life. I know it's probably cheating to include a whole series of music as my inspiration, but there's so many songs to choose from and it would be impossible to choose just one.
rpg
About the author
I'm a massive superhero fan who loves to put my thoughts down in writing. Spider-Man is my favourite, but I'm also a lover of the Arrowverse. Follow me on twitter @AlexJHodgson
Reader insights
Be the first to share your insights about this piece.
Add your insights