How has Animal Crossing: New Horizons helped people through lock down?
Has Animal Crossing helped people survive lock down, and what has it done for their mental health in general?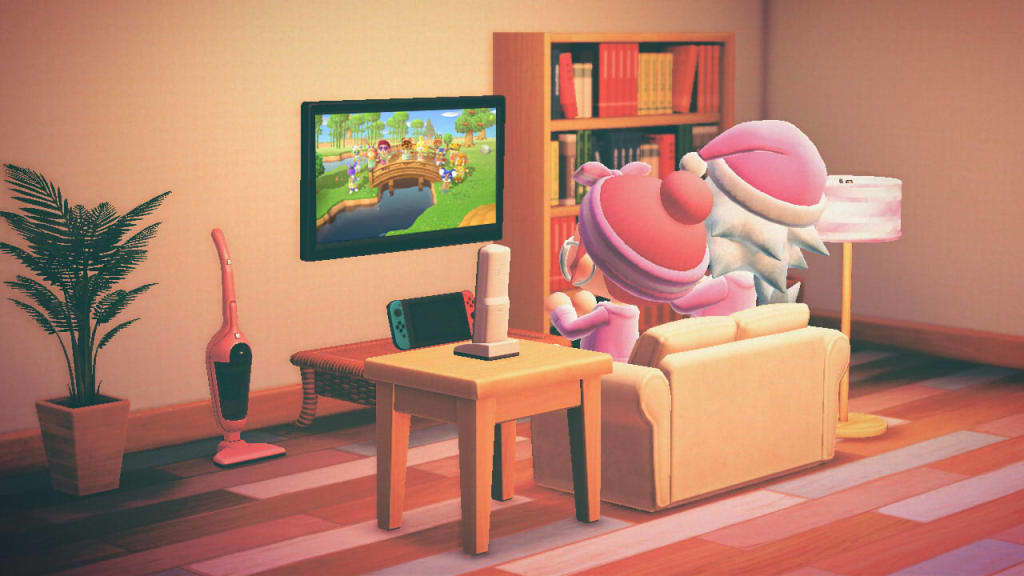 So, my last article on poor old Animal Crossing: New Horizons wasn't very positive. However, as a quintessential pessimist it was only natural for me to air my grievances before doling out any praises. Now it is time to praise, so in this article I will be looking at how Animal Crossing: New Horizons has helped people through lock down, and, furthermore, I'll be discussing how it has improved players' mental health in general. While writing this, I reached out to the lovely people in the Animal Crossing community and asked for their thoughts on the subject, and they were gracious enough to grant me some interesting insights, which I'll be including in this article.
Animal Crossing: New Horizons certainly came with a serendipitous release date. Right around the time we were all locking ourselves inside wondering what we would do with ourselves for the weeks to come, Animal Crossing: New Horizons came along with its cheery aesthetic and quirky characters to give us something to smile about, and for many players it has done a lot more than that. Some people can be dismissive of the benefits of video games; in fact, some people would like us to believe that video games are an evil invention that can only lead to the destruction of young minds, but I ask those people to look into the eyes of the Nooklings and tell them they are no good. Besides, after speaking to players, and through my own experience, I think I can thoroughly refute that when it comes to Animal Crossing. So, without further ado, let's look at the particular ways in which this game has made lock down easier to endure.
Escapism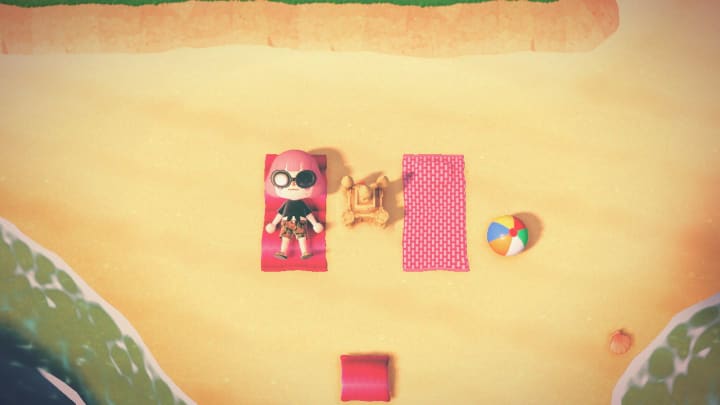 All video games offer escapism to players on some level. However, Animal Crossing furnished us with a specific kind of escapism that we all needed in the time of lock down. At a time when we weren't allowed outside, it took us outside, and it allowed us to build our own world, almost exactly as we wanted it. It gave us adorable neighbours, who never judge us and that we could interact with. Also, the graphics are absolutely stunning, and the tarmacked world outside just can't compare.
'For me personally, Animal Crossing has always been an escape from my fears, since I struggled a lot with depression and a social anxiety disorder... During this lock down especially, this game was just the best whenever I felt alone. I was home alone for 3 weeks straight without seeing anybody but a delivery guy because I was afraid to leave my house. Animal Crossing really helped me feel some sort of social connection, whether it be with the villagers in game or by trading with people online...' – @Nova_Elysium
People might argue that using a game to escape your problems in real life isn't the best solution. I would have to disagree, especially during a global pandemic, when there is nothing to do but sit inside and think. A distraction is needed during a time like this; something to prevent your mind from visiting dark places while you are stuck inside alone. The impression I got from a lot of players is that Animal Crossing: New Horizon's is the perfect place to visit when you are down, or even bored, because you have full control, it's bright and colourful, and the interactions with villagers can give you a little chuckle.
Social Outlet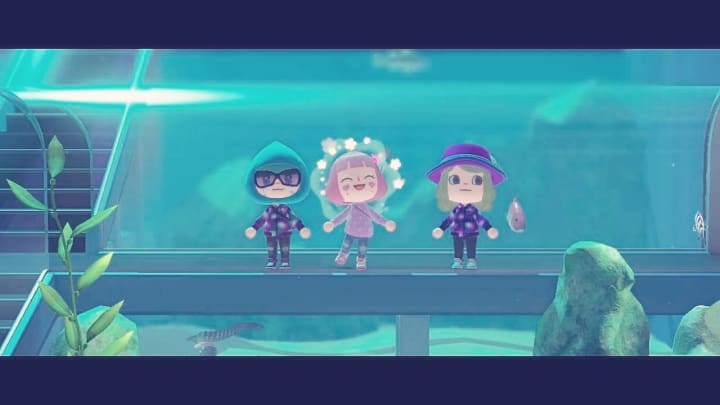 The above quotes from players also touch on another great aspect of this game: community. The Animal Crossing community is arguably one of the most wholesome and kind in the realm of gaming. Of course, there are a few bad eggs, as with anything, but all in all I have seen nothing but positivity coming from the community. Despite being an introvert, I have really enjoyed meeting new people through game, whether it's for trade or chats, when ordinarily I would avoid speaking to anybody! In fact, this article was only made possible thanks to the community, and a Discord server set up by a player called Emma. When I reached out to Emma to ask if it would be alright to ask people on the server for their input, she was extremely supportive, and was also quick to share her own thoughts on the topic.
'I think that ACNH was released at a very pivotal time. The world was in shambles, routines were out of whack, and worst of all the majority of people were stuck inside, off work with nothing to do. I think that people immediately took to the 'escape' of Animal Crossing; there is no pandemic in the game, and it's incredibly soothing! You shop, plant flowers, talk to villagers, give and receive gifts etc. I believe that people are currently taking comfort in these things, and it's serving as an alternative universe where everything is okay! It's more effective than other games in doing so because of its ability to follow day by day—there's always a new adventure to be had and everything happens in real time! The online community for the game is incredible too! It brings people together, and personally, in the server I run, all I ever see is people helping each other out regarding items and such! It really lifts my mood being a part of such a giving community!' – @emmabrimx
I'm sure many Animal Crossing Discord servers and similar group chats have arisen since the game's release, but I can only speak for the server I am a part of, and it is one of the most friendly servers I have ever been a part of. I mainly lurk; I am often nervous to post things, but I have joined in some conversations once I see everyone's positivity and encouragement, which is an important thing to come by at a time like this, and it has undoubtedly brought me out of my shell overall. When I spoke to others, they had similar sentiments to myself.
'I can say personally that this group has definitely helped in this lock down situation, and having whole hearted [sic] people to chat with really helps pass the time, and it's great to be able to bond with someone in a different country and grow close to someone you might have never been able to meet outside of this Discord.' – @lumpkin_spice_latte
As well as the awesome online community, it has also helped people in their personal social lives. As my son lives with my mum and they both play, it has given me a great way to connect with them during in a time when I haven't been able to visit. We have had an evening at the museum together, toured each other's islands, sent gifts, and my son even helped me with one of my hefty construction projects, bless his heart! While discussing this article with my mum, she pointed out one of the benefits I hadn't really thought of, and that is that it has aided in the communication between her and my son, at a time where children might be confused and frightened without knowing how to express it.
'It definitely helped me connect with [my grandson], and, because we were sat alongside each other, it enabled us to chat about important stuff, but not so it got intense. Also, it gave us something in common. He was very supportive of me, and it was nice for him to be the "teacher". Also, it led to us planting our own Animal Crossing garden, which got him outside.' – Nickie Sheers (a.k.a. my mummy)
Creative Outlet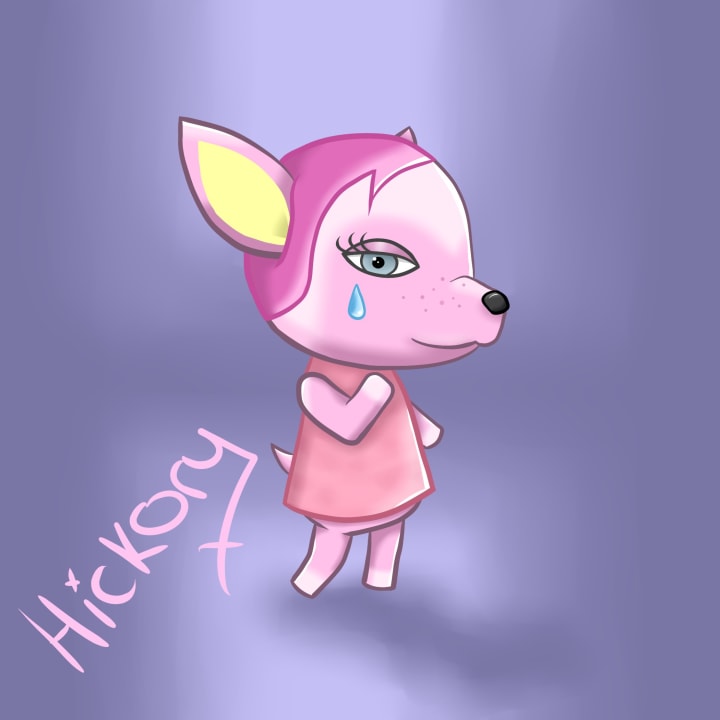 Every day on Twitter, my feed is full of amazing Animal Crossing pictures drawn by super talented artists. It seems for many, Animal Crossing: New Horizons has been a creative outlet at a time where it might be difficult to find inspiration. It's not just artists drawing original characters, or cute scenes; the game's in-game custom design feature has given people the opportunity to create amazing designs for clothes, pathways, portraits, and all sorts of other bits and bobs that can be applied in game. Feeling creative at a time like this is can really boost your mood and gives you a healthy way to express your feelings.
Speaking personally, the creativity that Animal Crossing: New Horizons has granted me has led to me writing these articles and drawing tons of drawings, when, prior to playing, I had barely written two words or picked up a pencil in months. It has also given me the creativity and motivation boost to work on other projects I have had backed up in my brain for months, or even years. This has given me a lot of confidence, when it would have been easy to get stuck in rut.
Structure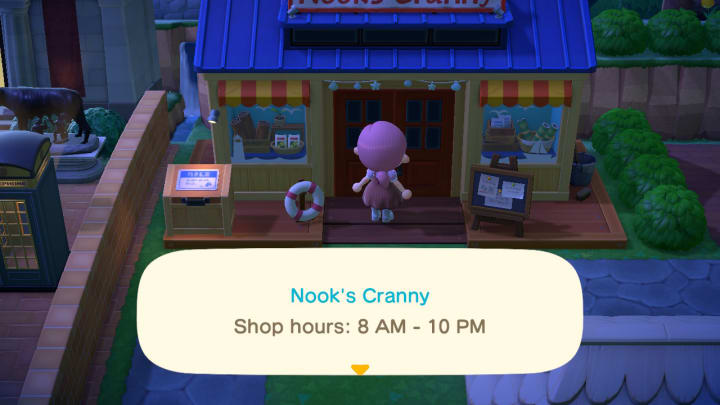 Another great thing about Animal Crossing is that it takes place in real time. This means that, for many, it has given structure to their day. This is a great thing given that during a lock down, especially one that goes on for weeks, time can start to feel arbitrary. As your island goes through the same time cycle that we do in the real world, you know that your shop opens at 8am, the clothes shop opens at 9am, Daisy-Mae will be selling turnips until 12pm on Sunday etc., so it feels like there is still some order to the world.
At first, it was quite a shock to the system when the schedules we kept in real life were torn apart in a matter of 24 hours, but it soon became easy to create your own little schedule in game, which, as well as giving you a sense of control at a time when the whole world seems out of control, gives you things to accomplish throughout the course of the day, providing it with a little meaning.
'Animal Crossing has helped me in more ways than I can explain! From someone diagnosed with OCD, I frequently find comfort in this game which never forces me to do anything. Nothing can bother me because it's all my world! if I want to change something, I can. I have the power to do what I want with everything. There is absolutely nothing that I can "mess up" on. It also gives me a schedule! Every day I get to talk to my villagers, check my mail, chop my trees, hit my rocks, and just chill. It isn't a game where there are 100 levels to beat and a speed run mode and all that jazz. It's just simple and made for my experience! So, yes, this game has helped me a lot!' – Anonymous
Achievement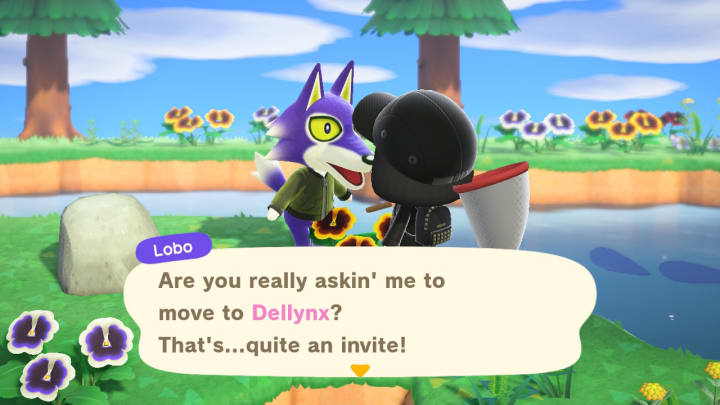 I think it's fair to say that Animal Crossing: New Horizons gave us the sense of achievement we all needed right now. There is so much to accomplish in this game, that it's hard to run out of things to do (despite what Twitter would have you believe!). From paying off your home loan, collecting all the bugs, fossils, and fish, cornering the stalk market, getting a five star island, collecting all the golden tools, the list goes on and on. This is without mentioning the personal goals you can set for yourself, like collecting your dream villagers, or terraforming your island completely from scratch. Even though it got a wee bit frustrating around the time of trying to find my fifth wolf, I can't tell you the feeling of euphoria I felt when I finally found my last wolf for my all wolf island.
'Before lock down started, I was diagnosed with depression and put on some medication. This medication has given me lot of up and down days through this difficult time: mainly negative. I'm a massive over thinker, and when I'm stuck in the same place I often end up over thinking the worst and generally start hating on myself for things about me physically, and also things that have happened in the past that I should've avoided or done better. During lock down Animal Crossing and the community that has surfaced has helped me unconditionally by generally making me feel like I'm a part of something positive, and has also helped me in finding a distraction, which brings me joy when I complete even a little task in the game, or help out someone who has asked for an item that I have but don't need, going to in-game gatherings, all these little but meaningful things. The characters and the people that I am close to in the community have really been a blessing, and I'm grateful to every one of them.' – Anonymous
As people have been out of work, some might have felt like they were stagnating at home without anything to do. Animal Crossing gave them plenty to do; without having to leave home they could still get a sense of gratification by paying off their hefty home loan or delighting Blathers by completing a museum collection. These small things are what stop us from falling into unhealthy patterns of thought, and, for this reason I think it's fortuitous that Animal Crossing: New Horizons came out when it did.
'I think it would be easy, at a time like this, to get down about time passing by without you accomplishing anything. In that way, Animal Crossing has given me a sense of achievement at a time when I didn't really feel like I was achieving much else. The thing I get the most satisfaction out of is island progression. Fish and bugs, I'm not really that into, though I obviously want them all, but when I look at what I've achieved with terraforming and designing my island, it gives me something to feel good about. I've never really considered myself a creative person, but Animal Crossing has made me question that, and it's definitely brightened up quarantine for me.' – @Ross_ACNH
Celebrations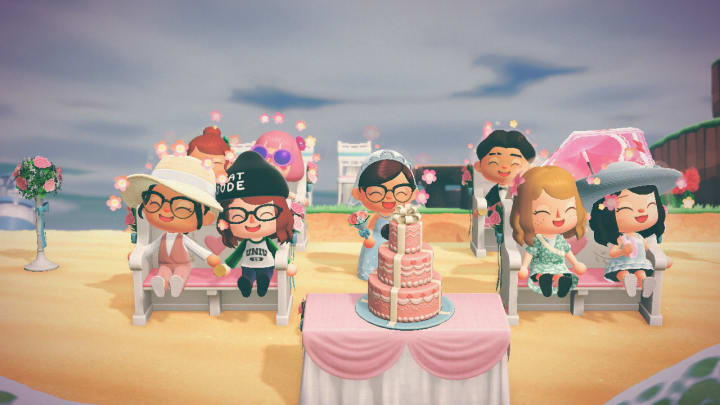 Unfortunately, due to lock down, many events and celebrations had to be cancelled. This includes, graduations, weddings, birthdays, and many more. Animal Crossing: New Horizons gave people the opportunity to celebrate these occasions with other players. In fact, my fiancée and I celebrated our birthdays in game; it was a lot of fun, and while at first I felt down at first about not being able to celebrate properly, popping a few party poppers in Animal Crossing gave me the little pick me up I needed on that day.
Instead of dwelling on missed events players have been stocking up on wedding cakes, birthday banners and graduation caps to give themselves that little bit of pleasure they deserve on these special days. Thanks to the camera on our Nookphones, we can capture moments in game that we weren't able to in real life on memorable dates. The best thing is, the community usually flocks to these event's, showing support for the person of honour and making sure they don't feel alone on these special occasions. While it's not the same as the real thing, I think it gives people a small sense of fulfilment to be able to see their residents holding the festivities for them.
So, as you can see, there are a plethora of ways in which Animal Crossing: New Horizons has helped people through this difficult time in our lives. I'd like to thank everyone who contributed their thoughts to this conversation and opened up to me about their struggles and triumphs during lock down. I wouldn't have been able to write this without any of you, so a huge thank you from me, and I'm so glad that the game has been able to help each and every one of you. A special thanks to Emma for her encouragement and support. If you're reading this and want to let me know how the game has helped you, then you can contact me on my Twitter. I'd love to hear your thoughts!