Fortnite: 6 Reasons Why It Is Still so Popular
The New Online Game Taking the World by "Storm"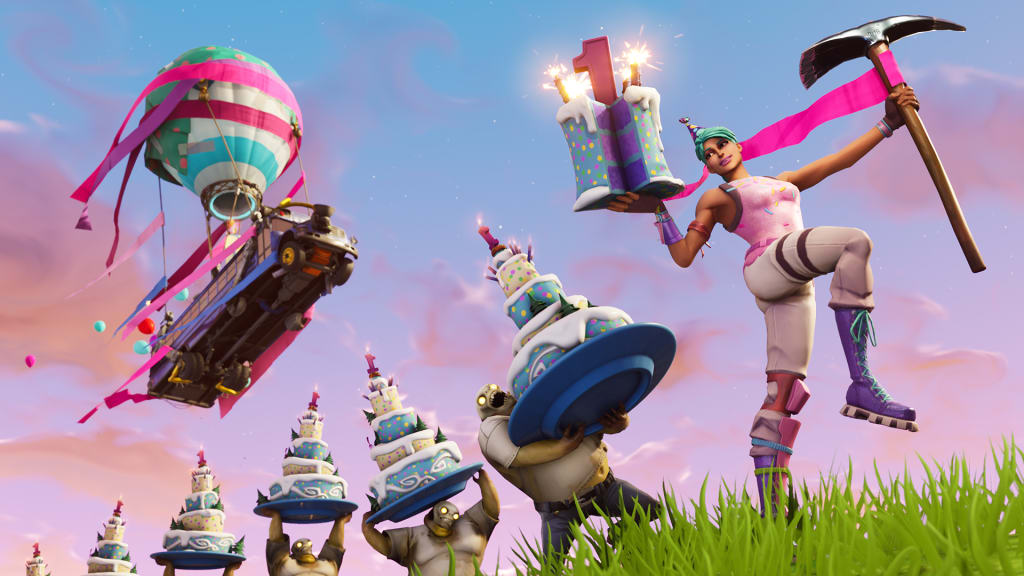 Fortnite promotion for their 1st Birthday
There are many reasons why the new blockbuster hit game "Fortnite" has been so successful as of late. With the 1st birthday of Fortnite being celebrated in game right now soon after the release of the new 5th season of the game, the game seems just as fresh as ever. The servers have remained just as full if not more full as when the game began to pick up traction. Listed below are my top six reasons why Fortnite has achieved success in the long term with a very plentiful future still ahead.
1. It is free...


IT IS FREE. This game makes it accessible for people of all kinds to simply try it out and most who try it become hooked relatively quick. This aspect makes it easy for people who don't play video games often or even at all to play the new game everyone seems to be talking about. Even though it has remained free through all of its time since inception, Fortnite and its producer Epic Games is still able to make plenty of money to continue the growth of the game.
2. It releases new...


It releases new content and challenges nearly every week as well as every three months in new themed seasons. Whether it's map changes, new character skins, or new weapons; Fortnite gives you plenty to be excited about it and truly gives a lot of reasons for an audience to stay engaged. This is where they are able to capitalize on increasing the earnings of the game. A constantly updated in game store allows players to purchase new items whenever they went with in game currency called V-Bucks. Items can typically range anywhere from 100 V-bucks (1 USD) to 2000 V-Bucks (20 USD). This doesn't include to ability to purchase the Battle Pass and other items in game to improve your looks to others in game as a skilled player.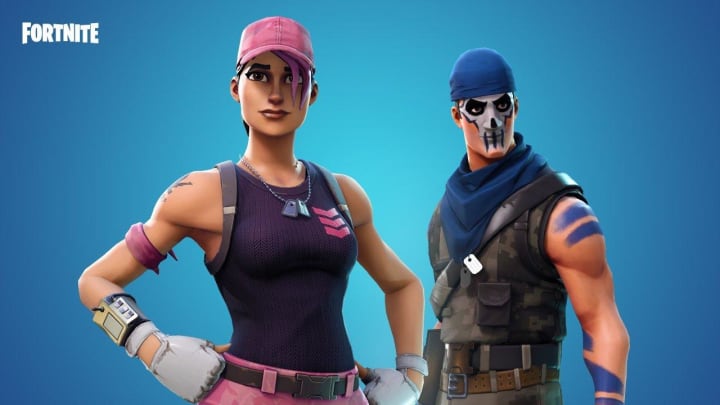 3. The game is now made on...

The game is now made on nearly every platform imaginable from a simple iPhone app to PC to mainstream gaming consoles such as Xbox One, PS4 and Nintendo Switch. If a game is accessible on a device that nearly every person has access to and has the publicity to keep the popularity on the rise, it is a very good sign for the long term success of the game.
4. Accessibility to...


Accessibility to a young audience using cartoon-like characters and in game features. Though this has easily been the most criticized part of the game, of course this makes the game that much more attractive to young teens and even child of single digit ages and at the same time a nightmare for their parents.
5. New Gameplay Style


A relatively new gameplay style that many other popular games before it lacked. Everyone was hooked on Call of Duty and Halo and many other shooter games for quite some time in the late 2000's and early 2010's. However Fortnite is made even more competitive due to the fact that once your health is taken all the way down you are out of the lobby and all of your in game work in is erased and you are forced to start over. This creates an aspect of necessary strategy as well as the drive to improve with each game eventually leading up to the fabled "Victory Royale."
6. Support From Celebrities


Finally, support shown by celebrities. Not only did Fortnite attract a young audience but it attracted each of their idols as well. Many famous individuals such as actors, singers, and social media icons have taken the popularity to another level by showing the people who look up to them that they are also playing this game.
When will the popularity finally die down?
Who could guess what the Epic Games staff has in store for the future, but as it stands right now Fortnite is just as popular as ever and they are only getting more and more creative and talented as time goes on.
Thanks for reading!