Extra Life Heads to Orlando for Children's Hospital Week
Gamers Unite for a Worthy Cause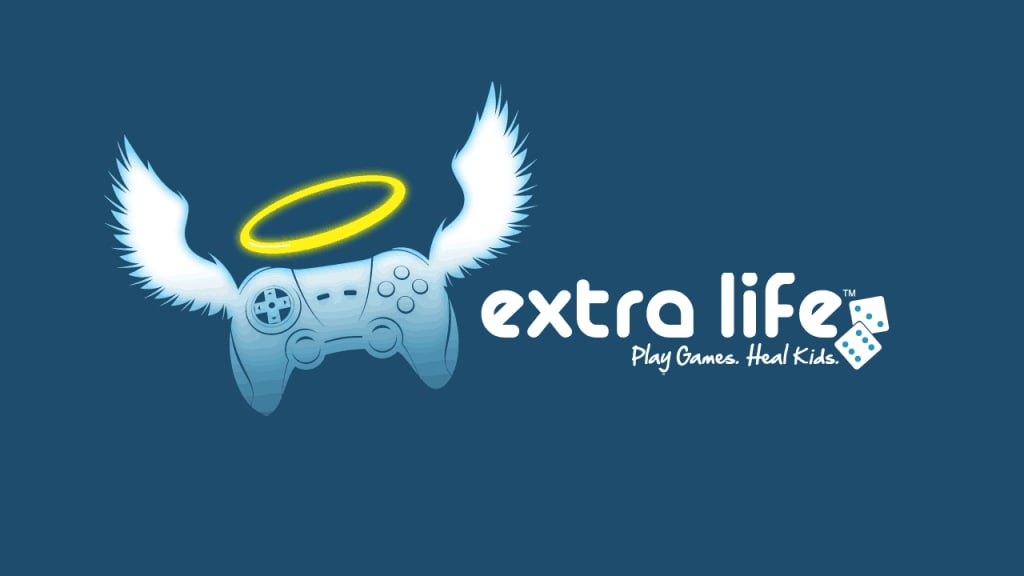 Mainstream media oft jests at the behest of gamers, depicting them as ineffectual slobs with a penchant for Doritos and Mountain Dew. Anyone that's actually spent time connecting with the community has seen its heart and soul and fully understands that it has a giving side. In fact, that side comes out annually when Extra Life makes its plea for help in supporting the Children's Miracle Network. And come April 2022, gamers will once again prove they're not the angry trolls media paints them as when they assemble in Orlando, FL, for Extra Life United and Children's Hospital Week.
Running April 12 - 15, 2022, Extra Life United is a charity gaming tournament raising money for Children's Miracle Network Hospitals (CMN). The event runs in conjunction with the organization's Children's Hospital Week, which aims to highlight the importance of the care centers in its community. During Extra Life United, CMN will provide players with resources to help them fine-tune their fundraising practices, build relationships to maximize fundraising efforts, and host friendly but competitive tournaments to raise money to help local children's hospitals around the nation.
The Children's Miracle Network works with children's hospitals across the United States to ensure that no child goes without the care they need. When Medicaid and family insurance olans don't cover the full cost of care, Children's Miracle Network Hospitals steps in to pay the balance. Through community efforts, private donations, and fundraising partners, the organization has helped treat thousands of children suffering from trauma, diabetes, cancer, and other life-threatening afflictions. Since its launch in 1983, CMN has raised more than $7 billion, and some of that is through the efforts of its Extra Life program.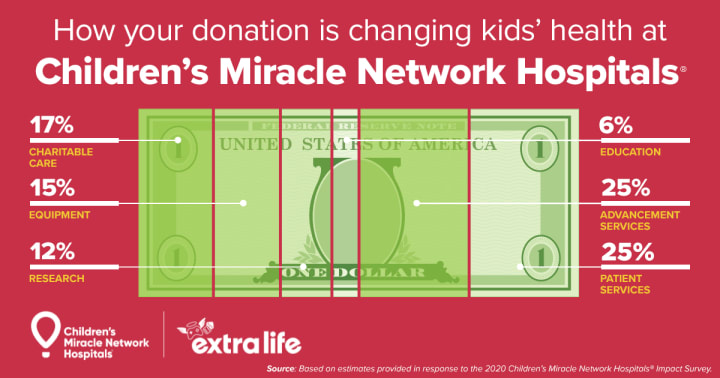 Annually, Extra Life brings together a large community of gamers that stream, fundraise, and bring awareness to the efforts of the Children's Miracle Network. Working solo or in teams, these individuals put themselves at the forefront of a nationwide dilemma, doing something they love to raise awareness and funds. To broaden the community effort, Extra Life builds "guilds" in areas of high activity, and it's through these moderated regional communities that ideas are shared, and the events crucial to securing donations come to life.
While gamers can raise money throughout the year, Extra Life hosts an official Game Day, typically in autumn, that runs for 24 hours. For 2022, Game Day lands on November 5, and during it, players can gather for extensive events or run marathon streams to raise money for the Children's Miracle Network Hospitals. Participation in Game Day is 100% optional, though it was the main driving force behind Extra Life's efforts when the program launched. Extra Life United is just another opportunity for participants to gather, share ideas, and partake in their passions of gaming and charitable efforts.
The concurrent events will require joint registration. Participants will register for Children's Hospital Week, then receive an invitation to join Extra Life United. Signups for spots in the many gaming tournaments and cosplay competitions taking place during the four-day community event will become available this spring. Extra Life will also release a full schedule of events and available games to play closer to the event.
Join the Cause
Extra Life United will take place at the Orlando World Center Marriott in Florida. Current COVID-19 restrictions and regulations will apply for the in-person event, so participants should keep an eye on Florida's Department of Health COVID-19 Response site, found here. Extra Life United will also offer an online event for those that can't make the trip or wish to avoid the crowd. To register for Children's Hospitals Week, follow this link.
Extra Life recently launched its 2022 campaign. New and returning participants can log on to Extra-Life.org and register to participate in the year's fundraising efforts.
About the Creator
Writer | Avid Gamer | Horror Enthusiast | A Voice for All Industries
Writing and building communities are my passions
Featured on all corners of the Internet
Reader insights
Be the first to share your insights about this piece.
Add your insights