Drunken Fighting
Drunken Kung-Fu experts and practitioners in popular culture.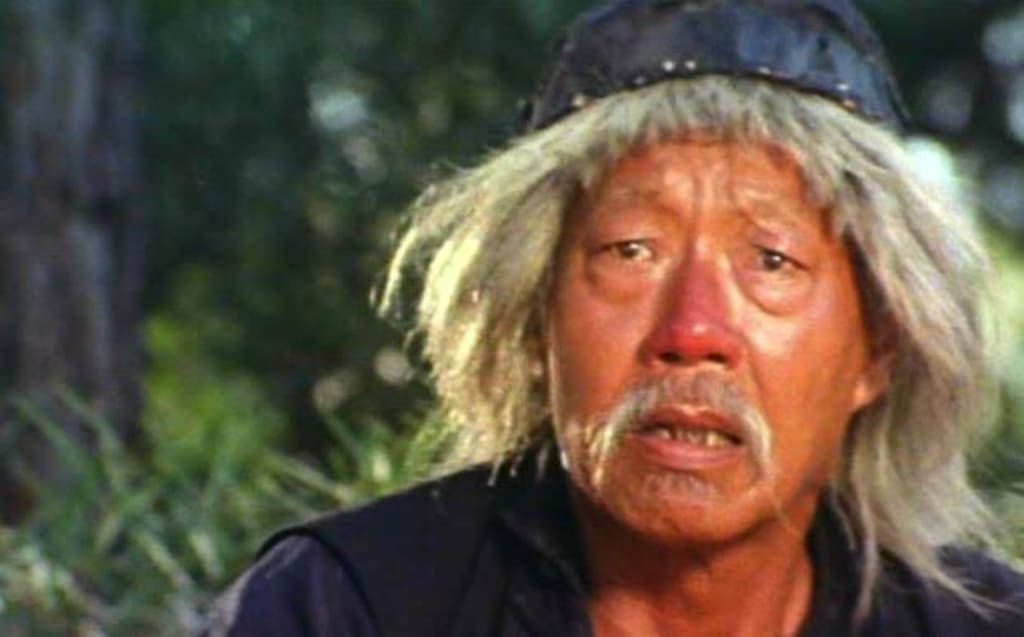 https://pbs.twimg.com/media/EZlF7u2VcAABl-Z.jpg
The individual seen here is Yuen Siu-Tin (or Simon Yuen) the father of Yuen Woo-ping playing the Chinese Folk character Beggar So in the 1978 Jackie Chan film Drunken Master.
After the character of Wong Fei-hung infuriates his father, he arranges for Beggar So to teach his son. Having heard how brutal he is in his training methods; Wong flees from home and being penniless, he cons a customer at a restaurant for meals, only to find out the customer is the owner of that restaurant. While brawling, an old drunken man gets involved. After escaping the restaurant with the old man, Wong Fei-hung is shocked to find that he is Beggar So, the man he was trying to run away from.
At first WongFei-Hung doesn't take his training seriously and flees from Beggar So, only to run into the notorious assassin Thunderleg. After being humiliated by Thunderleg, Wong Fei-hung returns to Beggar So and completes his training in time to save his father from being killed by Thunderleg.
____________________________________________________
The image of Beggar So and the concept of Drunken Kung-fu has had several influences in popular culture. That is what this article is about.
I will be writing about various other Drunken Kung-Fu experts from popular culture in this piece.
____________________________________________________
Brad Wong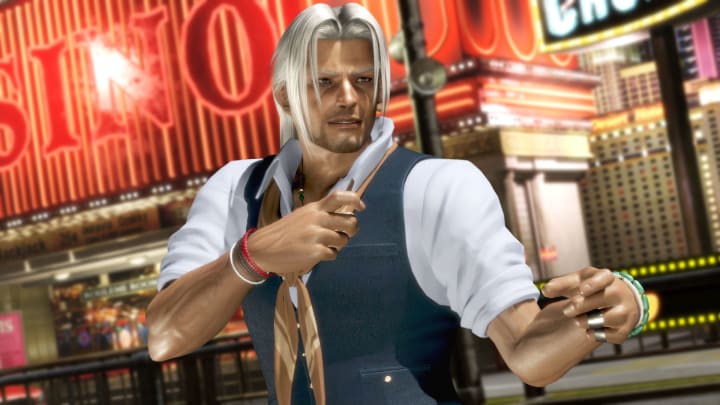 A master of Zui Quan style of Kung-Fu (Drunken Fist) who learned from his master Chen. Brad Wong who first appeared in Dead or Alive 3, is sent by his master to search for a wine named Genra. What he found at the end of the game was that Genra was in the form of a monster named Omega. In the 4th instalment he found the wine Genra, but much to his surprise and disappointment he found that the wine was nothing more than a hallucinogen. He would return in the 5th and 6th instalment of the game.
Chin Gentsai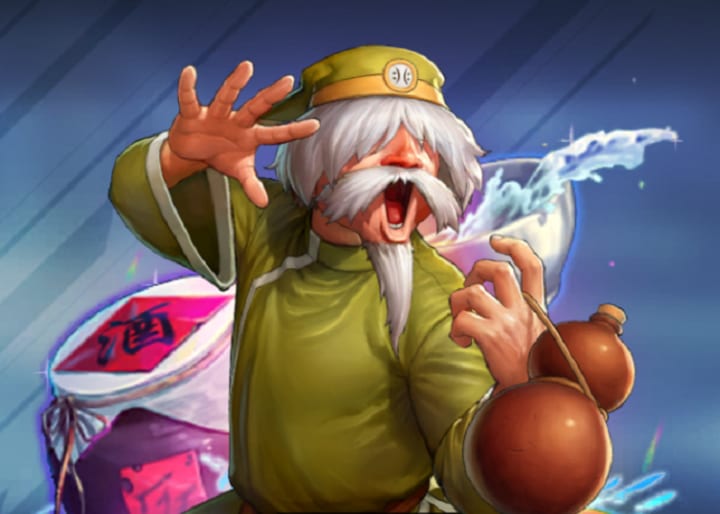 First appearing in the 1994 arcade game King of Fighters 94 and last appearing in King of Fighters XIV, the original member of the Psycho Soldier nicknamed the Drunken Fist Master and mentor to Athena Asamiya, Sie Kensou and his adoptive son Bao. He taught his students how to master their Psycho Powers to fight against the worst-case scenario of potential evil.
Shun Di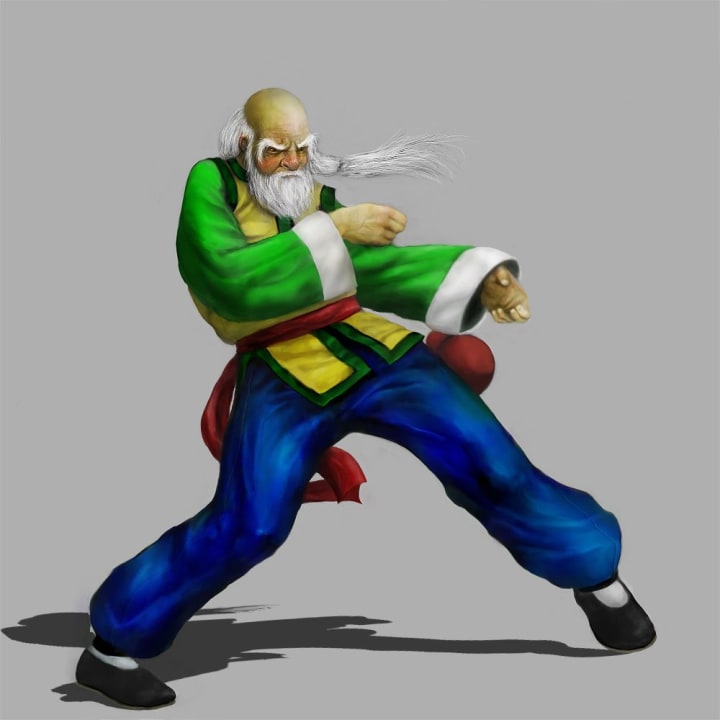 First appearing in Virtua Fighter 2 with Lion Rafale, this master of Zui Quan (Drunken Kung-Fu). He hails from Northern China and is considered by many to be a sage. He does have a training hall, but few students' stay to study under him due in fact that his training is very rigorous.
In his first appearance he overhears one of his drinking buddies boasting about the World Fighting Tournament and participates in the competition. in the 3rd, 4th and 5th instalments of the series is looking for a former student of his that has gone missing.
Drunk Master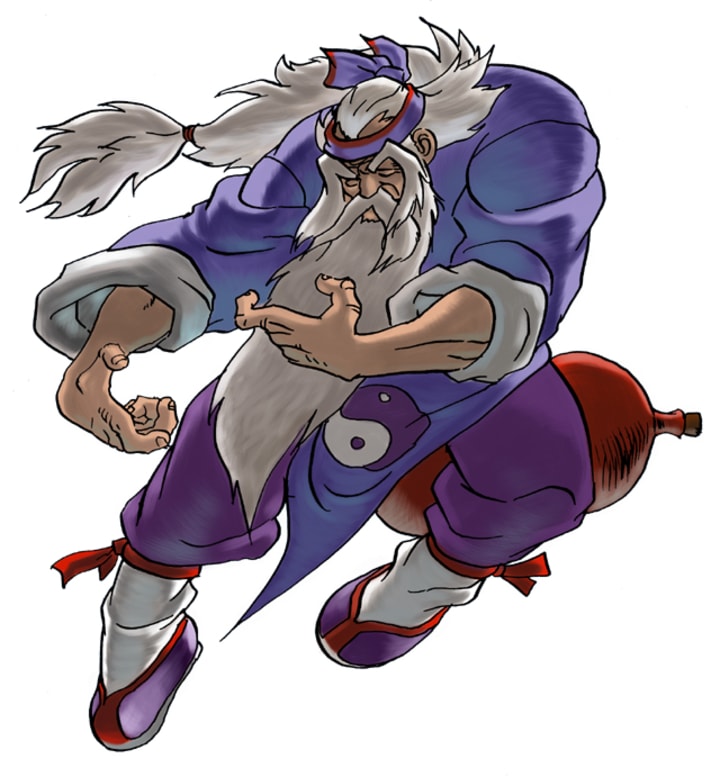 From the arcade game Martial Masters that was released in Taiwan in 1999, 2000 Japan and the USA in 2001, the character's name and origins are unknown, but he is a kind man, the adoptive grandfather of Reika and not surprisingly a lover of drinking. Like Chin Gentsai from the King of Fighters series, he is inspired by Yuen Siu-tien aka Beggar So from Drunken Master.
Bo Rai Cho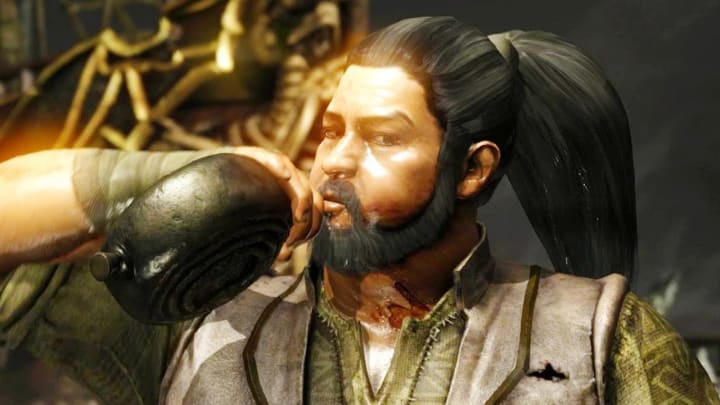 Making his first appearance as a cameo in Mortal Kombat X and becoming a playable character in Mortal Kombat: Deadly Alliance, Bo Rai Cho is one of the few people along with Li Mei to be an Outworlder who isn't evil. Not only does he know the Drunken Fist throughout the series, but he also knows Mi Zong and Sumo styles of fighting. He aids the God of Thunder Raiden in the fight against Shao Khan and is the master to Liu Kang, Kung Lao.
About the Creator
I had attended Minnesota State University Mankato where I received my Bachelors in History with a Minor in Philosophy. I currently work at the Woodbury Village Target as a Stocker when I am not writing you all such interesting stories.
Reader insights
Be the first to share your insights about this piece.
Add your insights