An In-depth Review on What I Consider to be the Best Portable Gaming Systems
An honest review of the stats and functionality of multiple portable gaming systems.
Nowadays a lot of people want to play games, wherever they might be. But the reality is that playing games come with its fair share of challenges at times. This is why you have to be committed to the process and actively find a way to make this more rewarding. Portable gaming is a way to do that, and there are some great consoles to check out.
Nintendo 2DS
Nintendo 2DS is a handheld game console and an entry-level version of the Nintendo 3DS and is concurrently sold with it. It is said to be more robust and comfortable to hold than many other game consoles out there.
It is amongst the most ergonomic game consoles, which makes it great for kids. 2DS is a perfect game for kids up to seven years old, and with a price lower than the 3DS, it was loved by parents.
It comes in a wedge-shaped slate design that feels (and looks) pretty weird at first, but once you get your hands on it, you'll love it. It's the first non-hinge handheld since the GBA Micro. It has all the buttons 3DS has and a slidable sleep button as well to cover the lack of hinge-closing function.
The start and select buttons are on the right side of the screen while the circle pad and d-pad area on the upper left side. Except for 3D viewing, it is no less than the 3DS. It can play all 3DS games including beloved games like Mario Kart, Super Mario and The Legend of Zelda can be played on this console.
With incredible parental controls, you can keep the system's content under your supervision. It has wireless connectivity for multi-players and co-op play. It comes with multiple design options for color. Though it doesn't look like premium tech, it is durable, and your kid won't easily break it, especially if you have got your child a protector case with it.
Conclusion
The camera and the mono speaker have been a disappointment for many users, but all we can say is that for the price this comes in, it is one right gaming console, and it fantastically fulfills its primary purpose. If you're looking for the right gaming console for your toddler, then this is a reasonable and great option you can think of.
Nintendo Switch
Released on 3rd March 2017, this gaming console was a big hit in the gaming world. It could be used both as a stationary and portable device due to its different modes. The TV mode would allow users to connect it to their TVs, the tablet mode would allow users to flip the console's stand and share the screen in multiplayer games, and the handheld option is ideal for "solo" gaming with the Joy‑Con™ controllers attached. These amazing controllers feature-complete control and gameplay flexibility.
It has an HD Rumble which would put you in the game with physical feedback, and the IR Motion Camera will open up new experiences like Nintendo Labo. You can play this game with up to eight of your friends or gaming buddies as eight Nintendo Switch and Nintendo Switch Lite systems can be linked up together.
Online membership would also allow users online gaming. The console has an up to date newsfeed, and eShop to buy digital versions of the latest games, and an Album to store screenshots of your high scores and unlocked levels to be later shared on social media.
Nintendo Switch is compatible with more than 2000 games. It comes with two Joy-Con strap accessories, One Joy-Con grip, an HDMI cable, and a Nintendo Switch adapter.
Parents can set controls on the system, or use the free Nintendo Switch Parental Controls app to place restrictions on games and purchases, monitor gaming time, and more. This way, they can keep track of their kids' gaming world.
Conclusion
Whether you're at home or on the go, solo or with friends, the Nintendo Switch system is designed to fit your life. It would provide you with single and multiplayer thrills, and with its new play styles, it has beaten dozens of its competitors in terms of the customer base.
PlayStation Vita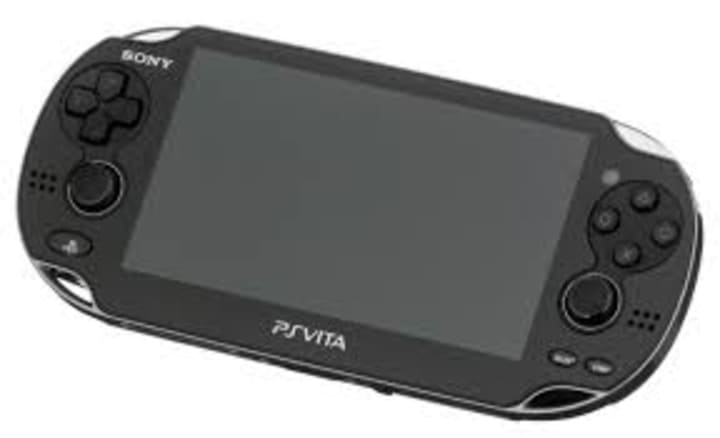 While the Vita is getting close to the end of its lifecycle, it's still a good idea to get one, especially if you want to play on the go. You have some of the best portable gaming systems spec-wise, and the library is good too. They have plenty of exclusives as well, which makes this quite an incredible experience for most of us.
It is also known as PS Vita and is a handheld video game console which was developed by Sony Interactive Entertainment. It was released first in Japan on December 17, 2011, and later in North America as well as other international areas starting from February 22, 2012.
It consists of a 5-inch large-screen display, two analog joysticks to help you in gaming as well as front and shoulder push buttons. Well, it supports Bluetooth, Wi-Fi, and 3G; therefore, you do not have to worry about any games since you can download them. The availability of stereo speakers and microphone adds a different color to the gaming session.
The voice of guns and all the sound effects present in the game are loud and apparent, which allows you to experience the game in reality. The visuals and graphics are of number one quality displayed by the digital touch screen, so you do not miss any detail. You can also click amazing pictures from your PS Vita with the help of two cameras in it.
It received praise for its hardware design and operating system. However, some concern was also expressed because of its price. Bigger screen phones with games were also available in the market as an alternative. But their availability did not put any PS Vita in any harm since the gaming experience on it is very different!
Conclusion
If you're a gamer and want to have the best gaming experience, then do try this product out. You would love the experience.
Nintendo 3DS XL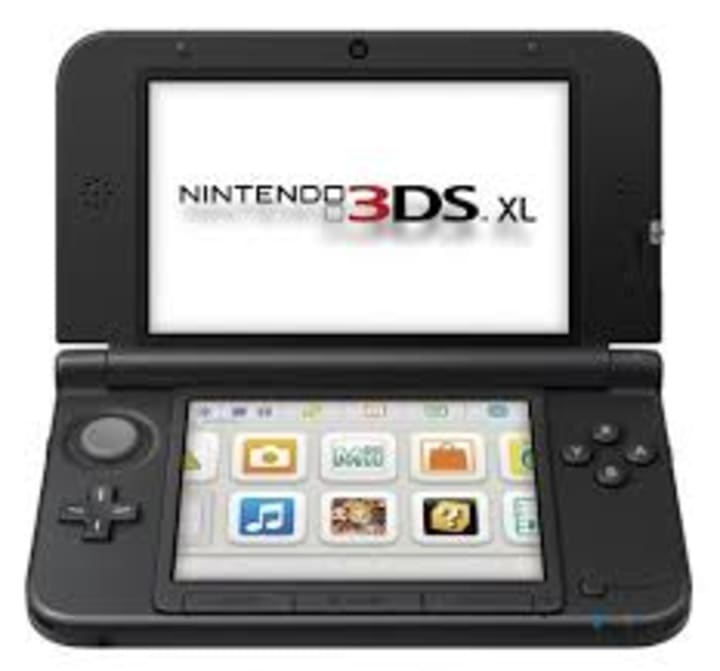 You have a variety of gaming gadgets in the market nowadays a day, and it is hard to decide which one of them is the right choice for you. One of the most beautiful gaming devices is the Nintendo 3DS XL which is the fourth system of the Nintendo 3DS family and is a handheld gaming console. It was released in Japan in October 2014and is developed by Nintendo.
Improvements are made in this one as compared to the previous. It contains Upgraded processors and increased RAM, an analog pointing stick, two additional shoulder triggers. And an exciting feature is that it has face recognition technology too for optimizing the 3D display. A 4GB micro SD card is also included.
It was received with praise by the critics due to the improved performance. The additional controls pleased the viewers as well as the enhanced 3D display quality. Stereo speakers and microphone are included as well to improve your gaming and sound experience.
It also has a front-facing camera which means you can use it as your camera too or for games where the camera is a need. You can connect to your Wi-Fi as well. The only feature that needs improvement is storage. The storage capacity is not that vast, but then there is the availability of a 4GB SD card slot.
The design is not classy as compared to the usual devices we have. But you would enjoy using it, and you would not find any hesitation while using it in public.
Conclusion
You should buy this product to get a different gaming experience. If you are a 90's kid, you will feel or get some old childhood memories from it since the appearance is something resembling our childhood.
In the end, these are some of the best portable gaming systems that you can buy right now. They are a lot of fun to check out and if you are passionate about them you should definitely check these out. These are among some of the nicest and most interesting experiences you can get, and having that portability really helps. So don't hesitate and check them out, you will enjoy the experience they are bringing to the table for sure!
Thanks for reading!
Originally posted on my blog. Check it out here: https://kryztoff.website/
Original post: https://kryztoff.website/an-in-depth-review-on-what-i-consider-to-be-the-best-portable-gaming-systems/
handheld
About the author
I'm a long time writer and musician. I love telling stories and writing poetry. Check out my blog: https://kryztoff.website/
Reader insights
Be the first to share your insights about this piece.
Add your insights