5 Reasons to Invest in a DXRacer Ergonomic Gaming Chair
You can treat your spine better, make yourself more comfortable, and destroy your opponents from a proper gaming throne.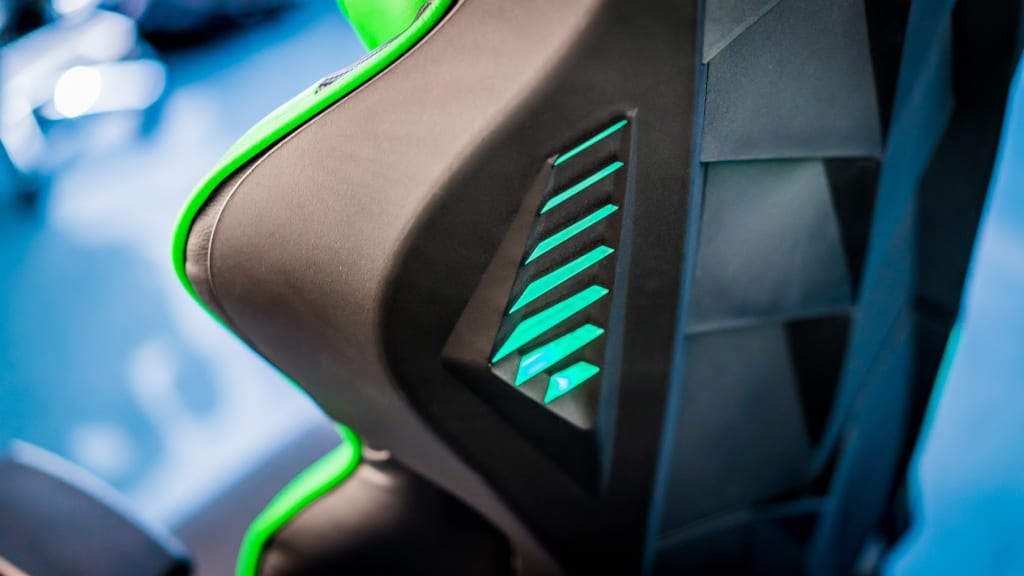 Gaming is a lifelong hobby, but as we get older, it's wise to invest in an ergonomic gaming chair. I'm only in my 20s, but I'm already starting to get backaches if I play for hours without proper back support. Regardless of if you're a console gamer or a member of the PC master race, playing from a comfortable spot is more enjoyable, and better for your health in the long run.
Whatever you're playing, you want to be comfortable while you play it. You've got to think about where you're playing whether you're a dedicated FPS fanatic, an RPG junkie, or any other sort of gamer. There's a lot of variation in when, where, and how we appreciate video games. Some of us have our designated computer desk, others have a sofa, and some spend most of their time looking down at handheld consoles. Whether your gamer's den is a corner of your bedroom, living room, or its own designated geek sanctuary, it's fun to build up your area with the best equipment and accessories.
The need for an ergonomic chair exists for both comfort and general health benefits. You want to be in this for the long haul. Plus, after that development cycle of Final Fantasy XV, it could be another ten years before we get Final Fantasy XVI. We've got to make sure our spines stay in good shape for the next installments of every series we're waiting for.
Benefits for Your Back
Your back will thank you. Ergonomic chairs provide lumbar support, which is beneficial for your lower back. When you're sitting for a long time playing your old, classic favorite or an exciting, new release, you need to support your spine. Lumbar support is key because most pain that crops up anywhere in your back, shoulders, or neck finds its root in issues in the lower back.
Back when Xenosaga Episode III: Also Sprach Zarathustra came out on PS2, I played for a solid 14 hours straight before passing out. Completely lost in the game, I stayed up for the better part of the night hunched in front of my old, gigantic, SDTV. I did this perched on the edge of my bed with absolutely no back support. I was a kid at the time, so back then, in 2006, I was just a bit stiff afterward.
I am, sadly, a grown adult now. So when Kingdom Hearts III comes out and I settle in for another 14 hour marathon of madness, I need to do a little bit more for my back than I did back when playing Xenosaga. Pursuing your favorite hobby and wearing the gaming geek cape with pride is fantastic, but you still want to take care of yourself.
Play Longer
Speaking of binging video games—an ergonomic chair will help you do just that. While it's always good to get up and stretch a bit or walk around, the act of sitting is a lot less damaging when you're in an ergonomic chair. Plus, the DXRacer King Series chairs have a high back that will keep you comfier for longer.
Whether you're getting ready for a long event in an MMO or need the perfect perch that won't distract you during a sticky PVP battle, DXRacer has literally got your back. I'm a bit of a console connoisseur, so while I use this chair a lot when I'm playing on my custom built gaming PC, I also like to roll it over to my TV if I'm going to dust off a console or get ready for a daylong Splastfest in Splatoon 2.
Because of my day job, I usually don't play video games in the evenings after work, as much as I'd like to. Subsequently, when I game, it's usually going to be for long stints on the weekends instead of bite-sized sessions. With this routine, I've got to have a chair I can sit in for a long time.
Added Comfort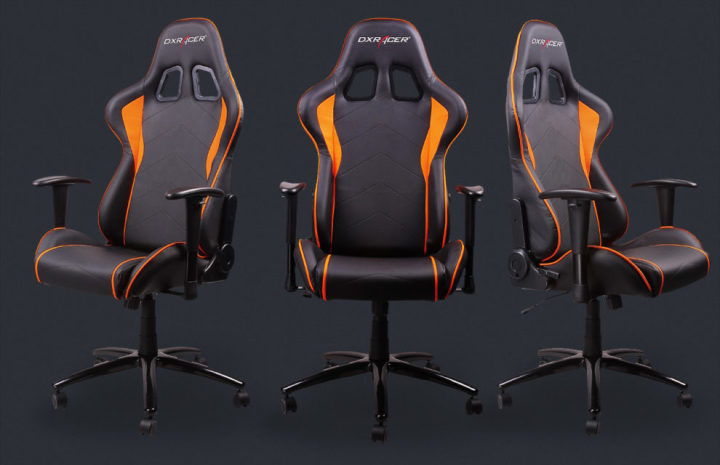 Being able to adjust every little feature of your chair to find your most comfortable height, tilt, armrest position, back support, and seat cushion is awesome. I'm pretty short, so I run into troubles with chairs that don't drop down far enough.
Alternatively, if you're on the other side of the spectrum and you're quite tall, I think you'll still find the wide range of height options on the DXRacer chair a breath of fresh air. I keep my chair pretty low, but I cranked it all the way to the tallest setting for the fun of it once and my short legs were dangling high above the floor. It's got a vast range, great for any height.
DXRacer builds their chairs with a higher backrest to support your entire spinal column. That means that from your pelvis all the way up to your neck, you're getting the support that your spine needs. It's a got a firm seat that will support you while keeping you comfortable.
Basically, it's a heck of a lot more comfortable than all the odd places we make Link sleep in while playing Breath of the Wild. You can explore every nook and cranny of an open world game when you're situated in a comfortable chair.
Posture
Remember when we were talking about how that lumbar support will help your back? Having an ergonomic chair can also improve your posture, both when you're in and out of the chair. Forming the habit of sitting up straighter is good for your spine, but it's also good to get used to maintaining better posture.
This may not be the most exciting reason to invest in an ergonomic gaming chair, but it's a solid health benefit that comes from being more mindful of your posture. Posture and spine pain, unfortunately, have a lot in common. In the short term, it may be comfortable to sit on the sofa and hunch over your Nintendo Switch or 3DS, but the long term effects aren't so great.
If it makes you feel better about working on your posture, you will look more confident in your everyday life if you try to sit up straighter all the time, including when you're gaming.
After all, if you can walk around in real life with the confidence and swagger of your avatar character or favorite protagonist, why not do it?
Let's talk about aesthetics for a moment.
I love the DXRacer King Series chairs because they've got the practicality of being ergonomic while still looking awesome. They can fit into your gamer den perfectly, with just the right amount of flash and style. They come in several different colors, like blue and gray for example (though, I went for the red one). Your typical ergonomic chair at Staples or OfficeDepot isn't going to come in colors like these.
At risk of making a bad dad joke, the DXRacer puts the fun in function perfectly. The design looks sharp, the choice of colors is a great added perk, and it also comes with all the nuts and bolts of being good for your back. It'll look perfect sitting next to your custom built gaming rig or your consoles. And best of all, you'll have a few fewer aches and pains next time you sit down for a full day of video games.
There are a number of symptoms and remedies for back pain, but one small step to reducing it is upgrading your equipment. If the cost of the King Series makes you raise your eyebrows, just think how much that shiny HDTV of yours costs, or how much extra it was to get an RGB water cooler for your gaming PC. Being a gamer isn't the cheapest hobby, but it's part of what we signed up for. Investing in an ergonomic gaming chair is worth every penny.
product review