12 Gifts for Gamers Who Have Everything
Buying gifts is difficult enough, but adding seasoned gamers to the mix? It's near impossible. Check out the best gifts for gamers that even the most experienced in the gaming community would enjoy.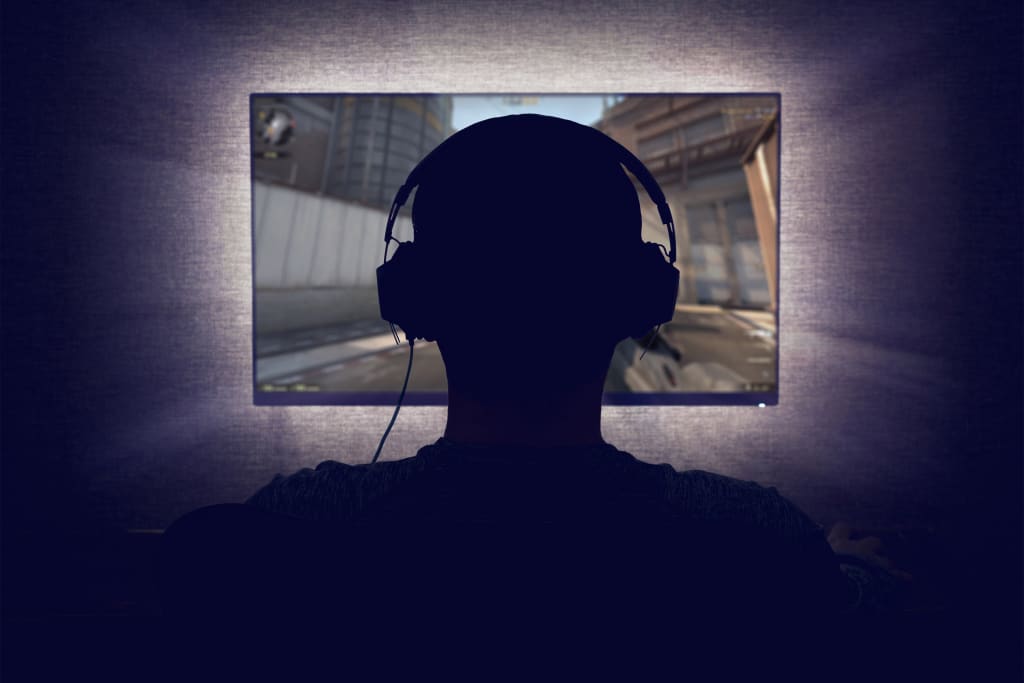 It can be truly difficult shopping for gamers. They can be a picky bunch, but it is not their fault—we all are entitled to having certain preferences when it comes to our hobbies and passions. Still, that knowledge doesn't make it any easier for when you're in GameStop or surfing the web trying to get the perfect gift for the gamer in your life.
Although it isn't easy, it is not impossible either. If you search hard enough, you are sure to come up with some great gifts that will knock the socks off even the most experienced gamer. Luckily, I have done all that legwork for you. Even though every gamer is different, there are a few options that any gamer can appreciate and enjoy. Here are 12 gifts for gamers that will end with a chorus of thank you's!
Every king needs his throne and every gamer needs his chair; I believe Shakespeare said that. I don't know if it's purely a gamer thing but many players are very specific about what chairs they are in while playing. While I am not super attached to the chair I use, I always sit in the same spot and in the same position, so I understand to an extent. You have to be comfortable and relaxed while you play games, and a high-end gaming chair is how you accomplish both.
If you're looking for high-end, a #1 best-seller on Amazon should do the trick. The Gaming Chair by Homall is made with a steel frame that makes it sturdy and stylish. It is also made of high-density shaping foam that is as comfy as it sounds. Available in four distinct color options, this gaming chair will help any gamer enjoy all the new and classic games they enjoy playing with the utmost comfort.
This keyboard is funky looking, but its efficiency and effectiveness are all but guaranteed. The ergonomics are professional-grade, and it even has a patent for its contoured design, which maximizes comfort. Compatible with Windows, Mac, and PC, gamers from every system can improve their gaming skills with this keyboard. The layout is customizable to properly suit whatever the gamer's specific keyboard predispositions are, ensuring its place as one of the best keyboards for gaming.
When it comes to online gaming, you need to have the proper equipment if you wish to become great. Let's assume you have your chair and keyboard all ready to go, so what's next? The answer would be your gaming mouse. Though you could use a regular mouse, a gaming mouse is specifically designed to efficiently utilize online skills.
I would personally recommend the Tyon by ROCCAT. The Tyon features an X-Celerator, which is a single-axis analog thumb paddle engineered for online battlefields. It was also made with a Dorsal Fin-Switch, which helps you quickly click out macros, commands, and four top buttons, which are ergonomically placed to assist in any capacity.
Recognized as an Amazon Choice, which are products Amazon has deemed high-quality due to their good reviews, low price, and ability to ship quickly, the Kraken by Razer is one of the best gaming headsets in 2018. After a little digging, I understand why.
Coming with interchangeable cushions, the Razer emphasizes maximum comfort for every gamer. It also comes with a retractable microphone to suit whatever the gamer in your life's preference may be for communicating with friends or whoever they're playing with. However, the true draw of this headset is the 7.1 surround sound system that can be calibrated to the setting the gamer is most comfortable with. All in all, there's not much this gaming headset can't do.
If you're looking for a more affordable option than the gifts mentioned above, then this combo pack is what you'll want. It combines all of the three gifts for gamers mentioned directly above it at a fraction of the cost. While slightly lower in quality than the alternatives, you can't beat a cheaper 3-in-1 pack. There are even some advantages that this pack has over its competition.
For example, the mechanical keyboard and headset come with LED lights, enhancing their style and cool factor immensely. Additionally, the keyboard has removable keycaps, a strengthened space key, and 19 non-conflict keys. A non-conflict key (for you non-gamers out there simply looking to buy the gamer in your life a great gift) are keys that do not block each other when pressed together, as a lot of games require you to click several keys at once.
I'll admit it, it took me longer to figure out how to navigate and properly use all of the Xbox One's features than it probably should have. I felt like my grandma trying to use a computer, and I never want to feel that way ever again (in fairness to her, she has improved tremendously). Luckily, I got the hang of it after a while, but I could have really used this Xbox One Media Remote to solve my problems in half of the time.
Compatible with Xbox One X, Xbox One S, and the Xbox One, this remote can seamlessly navigate all the features each different model offers. With an impressive 30-foot range (straight line from console), you can utilize this device in your small living room or large home theater (if you're one of the blessed few who has one). Streaming TV, watching Blu-Ray movies, or checking out your favorite apps becomes much easier with this handheld wand.
As I already stated, I am the proud owner of an Xbox One and I play almost every day if I have the spare time (which I always seem to have because responsibilities and being productive are less fun). There's a lot I enjoy about Microsoft's newest console, however, there is one major flaw: the lack of storage space. My brother is a gamer as well, but we have vastly different tastes when it comes to what genres we play. With limited storage space, it is hard for both of us to have several games downloaded and ready to play since the best games these days require a ton of space.
Fortunately, there is an easy fix for this. The 4TB Game Drive from Seagate can hold up to 100 Xbox One games. Yes, you heard that correctly, 100 games. Plugging in through a USB, this Game Drive requires no batteries, is compact enough to fit in your pocket, and is the only one made exclusively for the Xbox. What better gift to give the gamer who has everything than more storage to get even more games!
Ahh the Nintendo Switch, the latest craze in gaming. Nintendo really outdid itself with this gaming system. The Switch has been met with great reviews and international success, and if you know someone who hasn't gotten one yet, this is your best bet in terms of gifts. With a fun red- and blue-colored joy cons (which can stay connected to the Switch or act as wireless controllers), this is the model I would go with.
With new Nintendo games coming out exclusively for this gaming system, it only makes sense to invest now. Honestly, you should get this just to play The Legend of Zelda: Breath of the Wild. Yes, it's good enough to buy an entire gaming system in order to play it. Don't believe me? Well, there's only one way to find out for yourself.
Who doesn't remember the famous "red rings of death" from the Xbox 360? I certainly had one too many unpleasant experiences with those infamous signals of doom. While the Xbox One was updated to not suffer from that specific problem, there are still things that could go wrong from constant gaming and overuse.
Overheating still remains a major issue for most consoles, and the One is just as susceptible as any other, especially with all the other functions you may be using it for. The intercooler from Nyko will cross that problem off the list before it even has a chance to disturb your gaming sessions. It works through USB, so you won't need to find another outlet as your TV and Xbox are, most likely, occupying both slots. By pushing the hot air away from the console, the intercooler reduces ambient air temperature inside the One, allowing you to game, stream, or do whatever you want to do for as long as you'd like.
Yes, tabletop games deserve a shoutout on here as well. I decided to go with this Super Mario Chess set, as it combines two of my favorite competitive games. Both games began in my early childhood, with my dad teaching me chess at a young age, and my Gameboy and game pack, containing several Super Mario games, never being out of my hands for all of my elementary school years.
Containing all the best characters from the famous franchise including Mario, Luigi, Princess Peach, Yoshi, Toad, Bowser, Bowser Jr., and Birdo, this could serve as a fun way to teach young gamers chess. Or, perhaps they already know chess and this will introduce them to the wonderful world of Mario and friends. Either way, this combines two great games and would make a solid gift to any gamer that plays both.
I know what you're thinking, "A gift card, really?" Yes, really. Gift cards often get a bad rap in the gift-giving world, with many believing they lack much consideration or effort. I don't know where this negative connotation came from, but it is flat out wrong. Gift cards are top-tier gifts. They are (basically) blank checks to your favorite spots.
Instead of taking the risk that whoever gets your gift doesn't like it or already has it, just go with this method. It will benefit everyone involved in the end. This is especially true for Steam, where games are generally less costly than those on consoles like the Xbox One or PlayStation 4. A $100 gift card is the perfect amount to be useful for the gamer and enough to show that you care (which is not always reflected on the price tag, but definitely is in this case).
Whatever your preferred method of gaming is, whether you're into PC gaming, video games on consoles, or you're a Nintendo nerd, everyone needs to protect their eyes. All screens emit a blue light of some kind, which can negatively impact your eyes if the exposure is prolonged enough. If you're an avid gamer, that exposure is all but assured.
One of the best gifts for gamers available are anti-blue light glasses. They will ensure your eyes stay healthy even after the most intense gaming sessions. The pair above from Gamma Ray Optics is the best deal available from my perspective. It is cheap, comes with a complimentary case and cleaning cloth, and its ultra-lightweight polycarbonate frame achieves both durability and comfort. The best gift you can give a gamer is one that keeps them playing for longer and in a healthier fashion, and this checks off both boxes.